Hi everyone,
It's Nubia here today. I once again managed to beat my lazy brother to the latest arrivals of food (such glorious food!).
Nubia: *studying* Hmmm…. Dental Defence and good for Skin & Coat? Are the humans worried about my teethies again… 😮
Nubia: Humans! What's wrong with my bowl… *angry tail flap*
Nubia: That's better! 😀 And look isn't that a cute bowl… My humans got this for us from HyperJapan. 🙂
Nubia: *Crunch crunch* Yummy! And the bowl is the purrfect size. 😀
Nubia: Absolutely lip smacking good! 😀
Nubia: So what is this food? It's from our friends over at Burgess and is part of their new GRAIN FREE Wellbeing range for cats. 😀 The best part about this food is that this food is a lot healthier for us than most regular pet foods! Because you know us cats should not have loads of cereals full with carbs. 🙁
Also the Dental Defence Technology is a great added benefit. IT works by containing natural fibre and a specialist ingredient which is proven to reduce plaque formation and support healthy teeth and gums.
It's available as:
Nubia: Back to my japanese bowl. <3 As you can see many of the crunchies are cute little hearts. 🙂
That's it from me for today. 😀
Signed by,
Her Meowjesty Queen Nubia the Disturber of Peace
Advertisements
The full range of Necoichi raised bowls and accessory now available @ Katzenworld Shop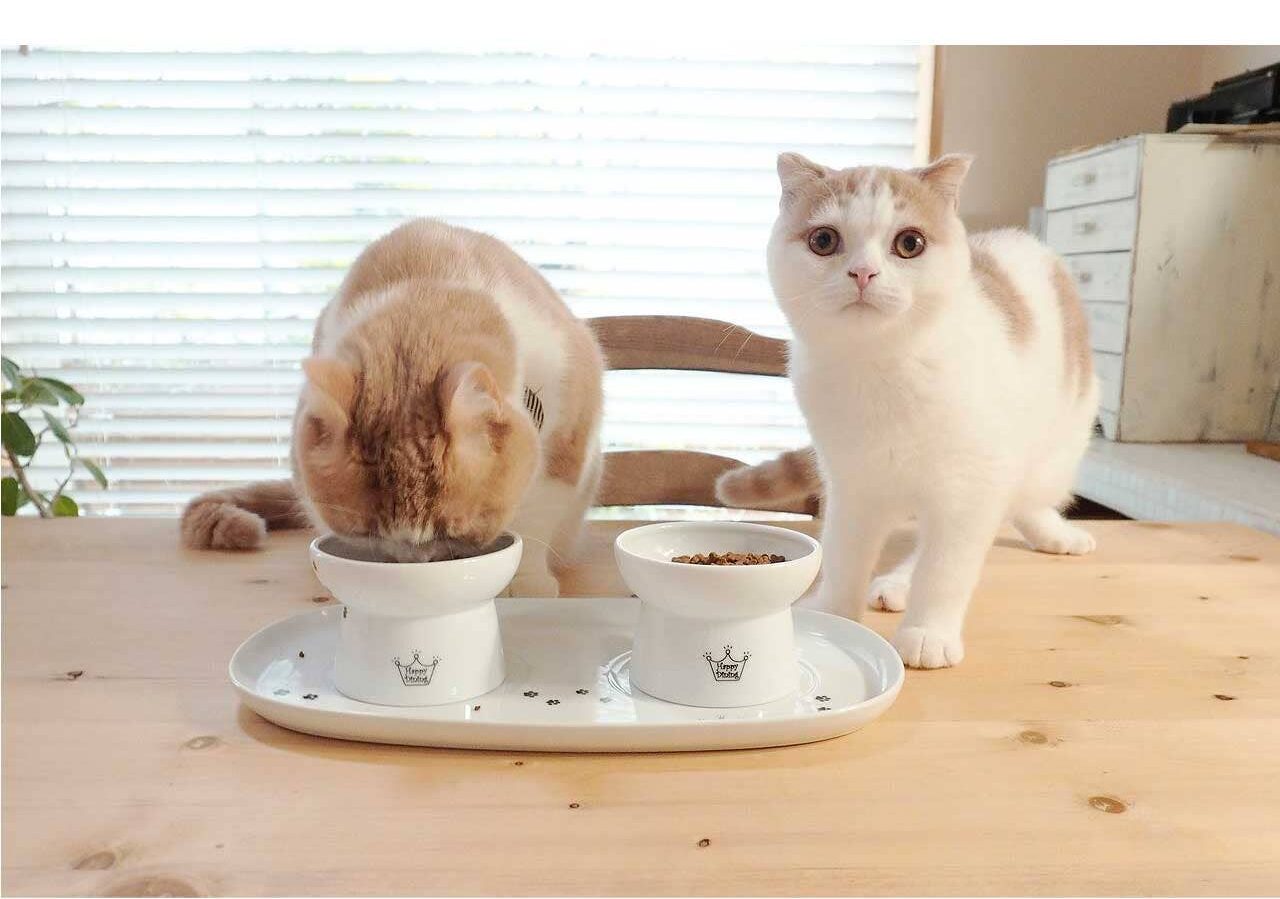 We regularly write about all things relating to cats on our Blog Katzenworld!
My partner and I are owned by five cheeky cats that get up to all kinds of mischief that of course, you'll also be able to find out more about on our Blog
If you are interested in joining us by becoming a regular contributor/guest author do drop us a message @ info@katzenworld.co.uk .