Hi everyone,
It's Nubia here! 😀
Can you believe that my brother received a bag for all of "his" toys??? Yes I know right! He even stole MY toys and stuck them in there… And that AFTER he stole my treat jar…
But fine for now let him investigate… I'll get my revenge sooner or later just watch! 😀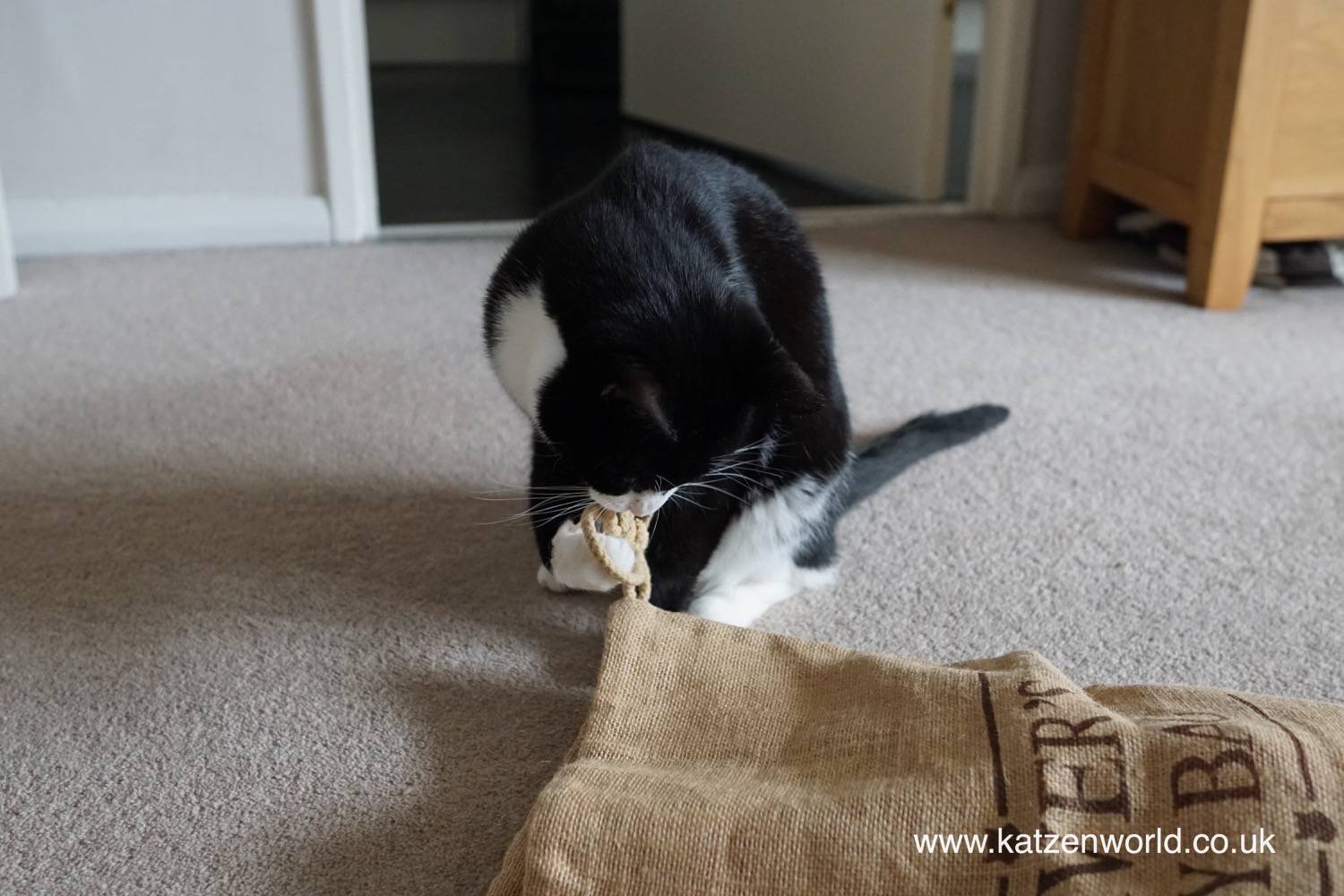 Oliver: What's this? Is it for me to play with? 😀
Oliver: Oh! It's a bag full of toys. 😀
Oliver: But where are they?
Oliver: Maybe here?
Nubia: Right it's my turn! 😀
Oliver: What! No that is my bag!
Nubia: Nope… Not after stealing my treats the other day!
Oliver: But but…
Nubia: Fine! There you go… I'll release some of your toys BUT make sure you put them all back in here…
Oliver: Sure sure… *Plays with mouse*
Nubia: Sigh you are not listening any more… Fine I'll tell the humans to put away all of your random toys after you are done. D:
Nubia: Our humans got this too from I Just Love It.
They do many customised items and part of their range are beautiful and cute gift ideas for your fur family and pet owning friends alike. 😀
The Personalised Cat Toy Bag comes with the following options and specifications:
Personalise with your cat's Name
Perfect for storing your cat's toys
Features a rope pull top
Measures 50 x 40 cm
Made from rustic hessian
The price is £19.99 and just like with all of their items if you purchase three ore more of them delivery is free within the UK. 🙂
Delivery is available worldwide though and will be calculated during checkout!
P.S: Not yet subscribed to our Newsletter? Click here!
Signed by,
His Meowjesty King Oliver the Maker of Mischief
&
Her Meojwesty Queen Nubzilla the Disturber of Peace
Advertisements
The full range of Necoichi raised bowls and accessory now available @ Katzenworld Shop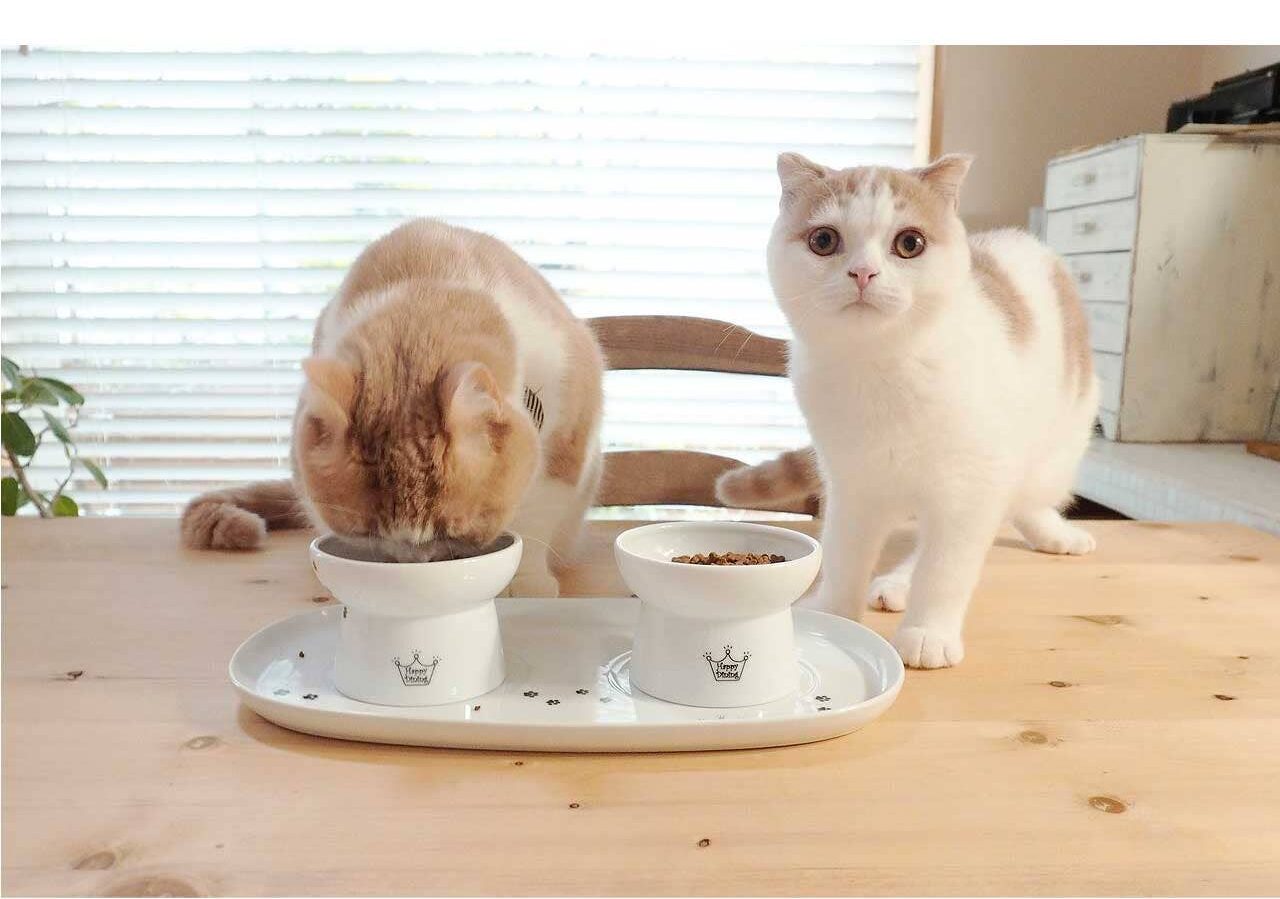 We regularly write about all things relating to cats on our Blog Katzenworld!
My partner and I are owned by five cheeky cats that get up to all kinds of mischief that of course, you'll also be able to find out more about on our Blog
If you are interested in joining us by becoming a regular contributor/guest author do drop us a message @ info@katzenworld.co.uk .