Hi everyone,
It's Oliver here today! Can you believe that my sister has been hiding a secret jar full of treats from me?!?
Oliver: How dare my sister…
Oliver: But what exactly does it say on the jar…?
Oliver: WHAT!!!! Nubia's Secret Treat Stash? I don't think so!!! I found it so it shall be mine…
Oliver: But how to get in it…
Oliver: There we go!
Oliver: They certainly smell delicious!
Oliver: And my head fits just about in… 😀
Oliver: *licks lips*
Nubia: WHAT is going on here!!! My treat jar!!!!
Nubia: YOU! Oliver! You've eaten some of them!!!! And you didn't even ask me…
Oliver: But but… they are tasty! I want more!!!!
Nubia: Take your dirty paws of my jar! At least you could ask….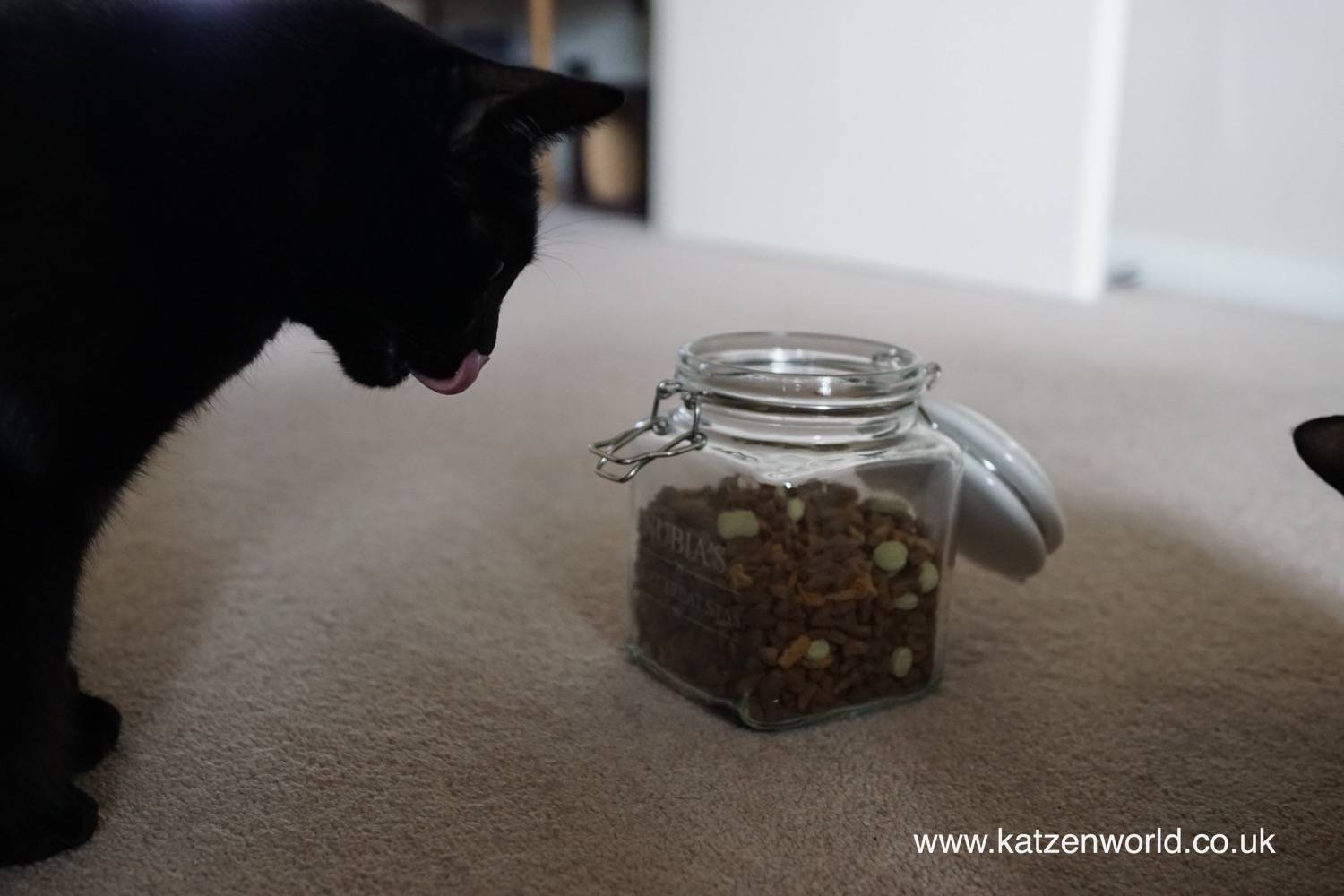 Nubia: *licks lips* Right time to check my jar….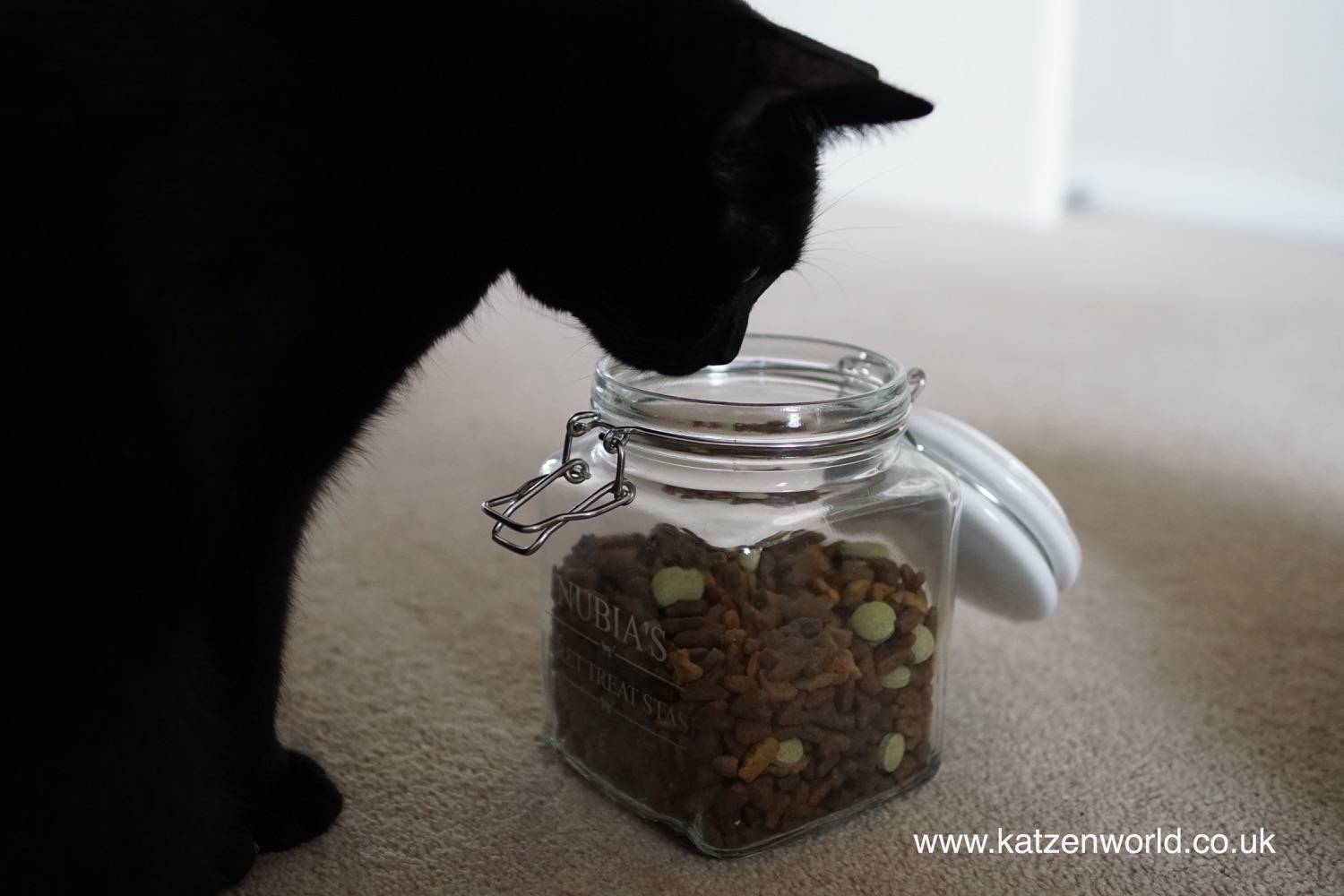 Nubia: Oli!!! You ate the last one of my favourite treats… :'(
Oliver: Ooops… 😮
Nubia: I shall get my revenge! But for now let's tell the readers more about the jar! Our humans got this from I Just Love It.
They do many customised items and part of their range are beautiful and cute gift ideas for your fur family and pet owning friends alike. 😀
The Personalised Cat Food Container comes with the following options and specifications:
Personalise with your cat's Name and a Message
Glass and ceramic food container
Measures 16 x 10.5 x 10.5cm
Features an air-tight white ceramic lid
A stylish and practical gift for your cat!
The price is £14.99 and if you purchase three ore more personalised items delivery is free within the UK. 🙂 Delivery is available worldwide though and will be calculated during checkout!
Oliver: Now the question is where is my jar considering my sister has got her own she doesn't want to share???
Nubia: Pffft… you steal my stuff anyway! 🙁
P.S: Not yet subscribed to our Newsletter? Click here!
Signed by,
His Meowjesty King Oliver the Maker of Mischief
&
Her Meojwesty Queen Nubzilla the Disturber of Peace
Advertisements
Visit our Shop for top-quality cat toys and cat lover products!
We regularly write about all things relating to cats on our Blog Katzenworld!
My partner and I are owned by five cheeky cats that get up to all kinds of mischief that of course, you'll also be able to find out more about on our Blog
If you are interested in joining us by becoming a regular contributor/guest author do drop us a message @ info@katzenworld.co.uk .