Do you own a cat? Do they love boxes? Whether you've just moved home or you have a cardboard box lying around, there's one thing that you may have already noticed. Your cat has taken up residence in the box. From napping, playing, or scratching the box, it's fascinating how cats really adore a cardboard box. But why, you ask? The following are the top 5 reasons why cats adore boxes.
Why Your Furry Feline Loves Boxes
Sneaky And Safe – It's very common for cats to curl up in small enclosed spaces. Forthem this makes them feel safe. It's suggested that the walls of the box make them feel protected against any other cats or predators from sneaking up and attacking them from behind. They may also feel safer in a box because they can sit and watch their environment while feeling as if their invisible. Many cats like to hide and wait for their prey to come along before pouncing out to catch it. The darkness of a box is also suggested to take pressure off their eyes during daylight hours. Many cats tend to hunt for food or play more during the night. Some cats may prefer darker areas if their eyes are more sensitive.
Curiosity – Another reason why a cat may love a cardboard box is because they have a strong curious side. Cats are naturally inquisitive and with this new addition in their living area, they will inspect it. This generally comes down to territory. Cats have their own territory and they will routinely patrol areas that may be interesting or new to them to enlarge their territory. This is why they may prowl around your items while sniffing. Sniffing, rubbing or prowling around the box means that they are assessing and approving their new territory.
A New Thing To Scratch – As you probably already know your cat loves to scratch anything it can. This is no different to when a box is introduced. Boxes provide an excellent scratching opportunity to mark their territory and sharpen their claws. Between their claws there are glands which emit a scent that is left behind when they scratch something. This signals to other cats to stay away. Tough boxes are especially favourable as they allow for extra stretching and scratching.
New Toy To Play With – Another reason why your cat adores boxes is because it's a brand new place to explore and play. Cats love to play; a box allows them to play in a brand new way. If you haven't seen already, a cat will swat the flaps, jump in and out of the box, race around the box, and swat the box to move it depending on its size. Boxes are intriguing to cats and are irresistible when it comes to play. It's also an inexpensive cat toy that will be fun for hours.
A New Place To Sleep – Cats are notorious for sleeping in very strange and unusual places. A box provides them with yet another interesting sleeping area. Whether the box is large or small, you'll find your cat is probably lounging in it. To cat's boxes are comfortable. Cats love to sleep in small enclosed places and a box provides that for them. If you want to get creative, you could paint a couple of cardboard boxes and place pillows in them for your cats to sleep.
Conclusion
When it comes to cats, cardboard boxes offer something that many of us wouldn't understand. As you can see there are many reasons why cats adore boxes. So have you got a cat? Are you thinking about getting a box for your feline friend?
Advertisements
The full range of Necoichi raised bowls and accessory now available @ Katzenworld Shop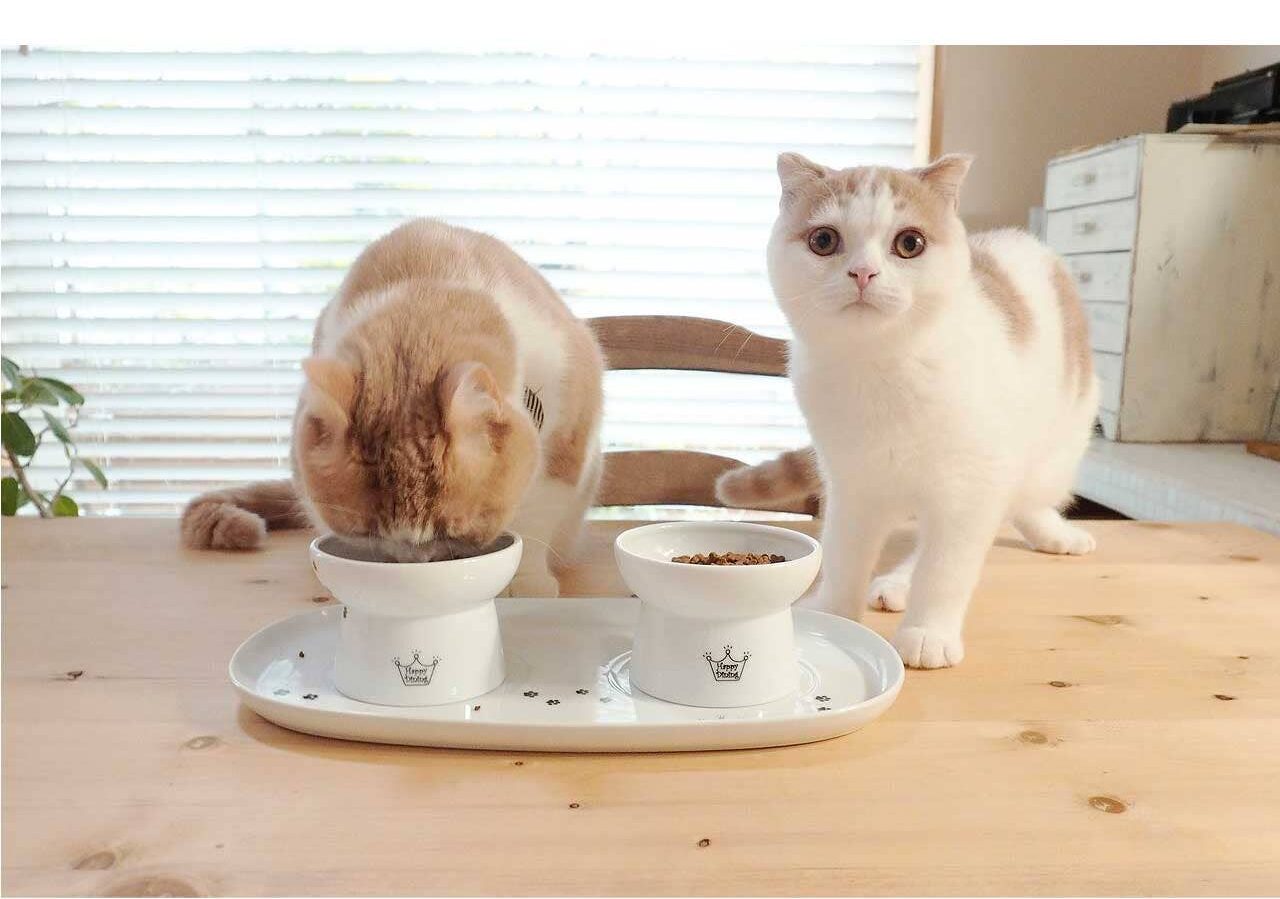 Born in Mexico, a country of vivid beauty and colourful people, Cecilia Casillas brings the passion of her country of birth into her current artistic work with pets. Cecilia has painted since childhood, and studied with Mexican painter Paul Achar and Chilean painter Carlos Arias. In 2014, she came to Melbourne to continue refining her artistic skills, and finishing her bachelor's degree.
Founding Colour Pet Studio in 2014 has allowed her to share her pet painting skills with people from all over the world. She now brings pet owners joy through her painting.