Hi everyone,
It's Nubia here today we have some really special for you! It's called My Purrfect Gift Box and at first both my brother and I thought it was full with stuff just for us! But it was much better than that. It was a box for both our humans AND us! 😀
And we even got a discount code for you all. KATZEN30 to get 30% off. But checkout our review first to see what it is all about. 🙂
Nubia: LOOK! It's a box full with toys for us Oliver!
Oliver: I want food not toys…
Nubia: Look it's got a label with a cute stamp! That must say it's for us! <3
Oliver: Well… Unless I can't read human letters anymore it says our humans name on here not mine or yours Nubia
Nubia: That's probably just because he is meant to unpack it for us. 😀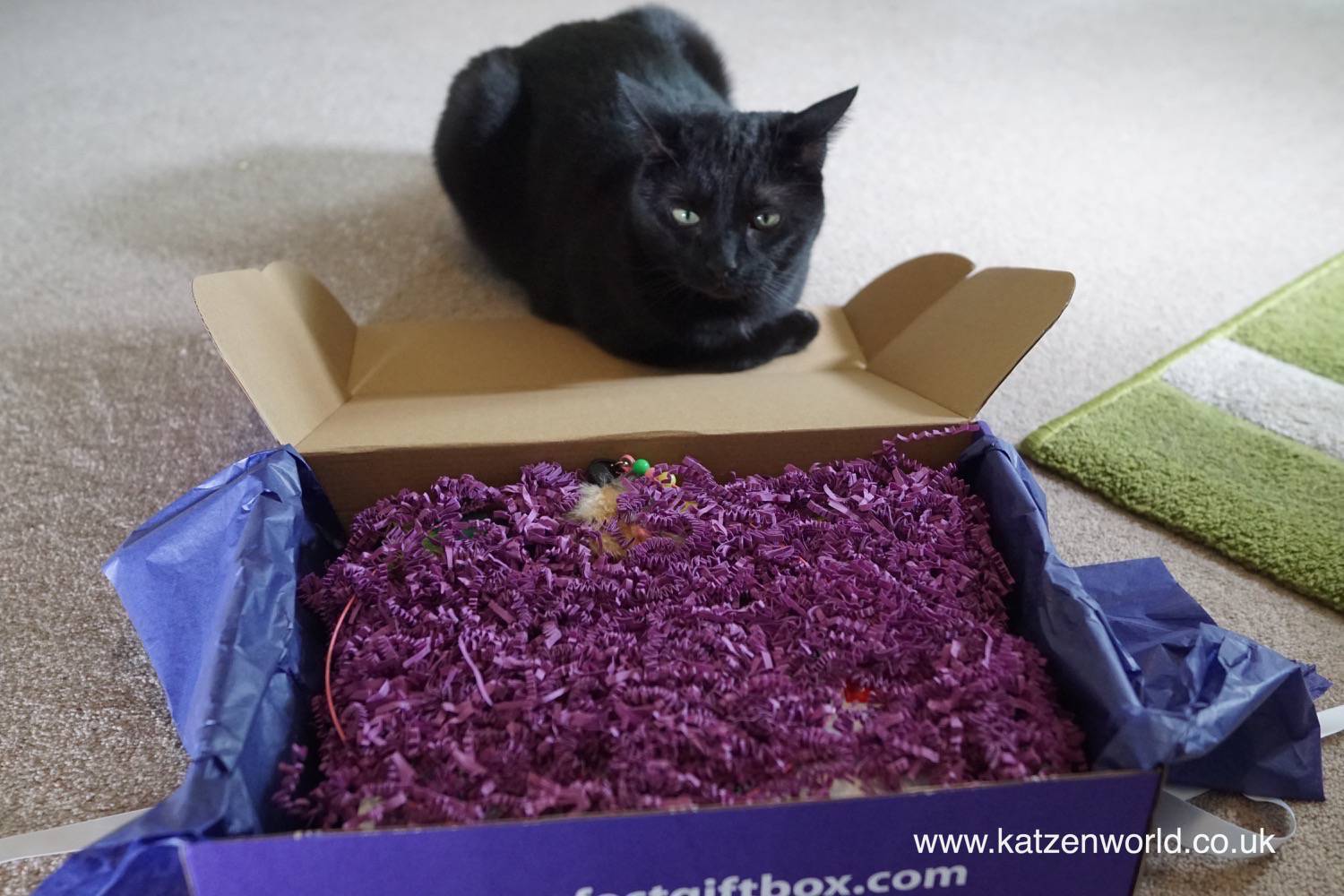 Nubia: PURPLE WORMS!!!!
Oliver: Paper… Not tasty…
Nubia: I don't care I want to get in there!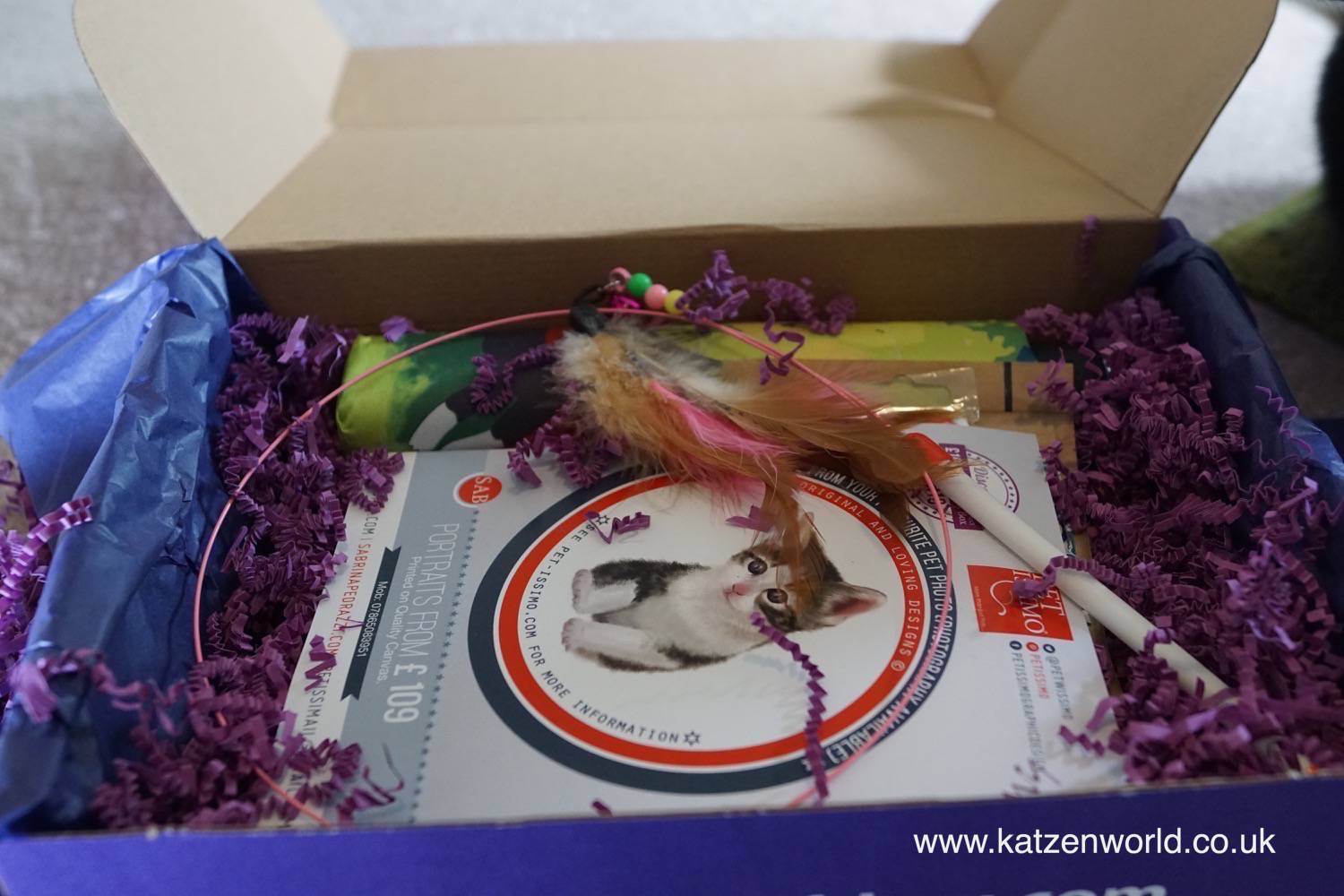 Nubia: That looks like a toy!
Oliver: So it does. 😀 So there are things for us in there. 🙂
Nubia: Right I am having this toy… You can have the rest!
Oliver: It looks like there are loads of fun things for our humans in there too o.o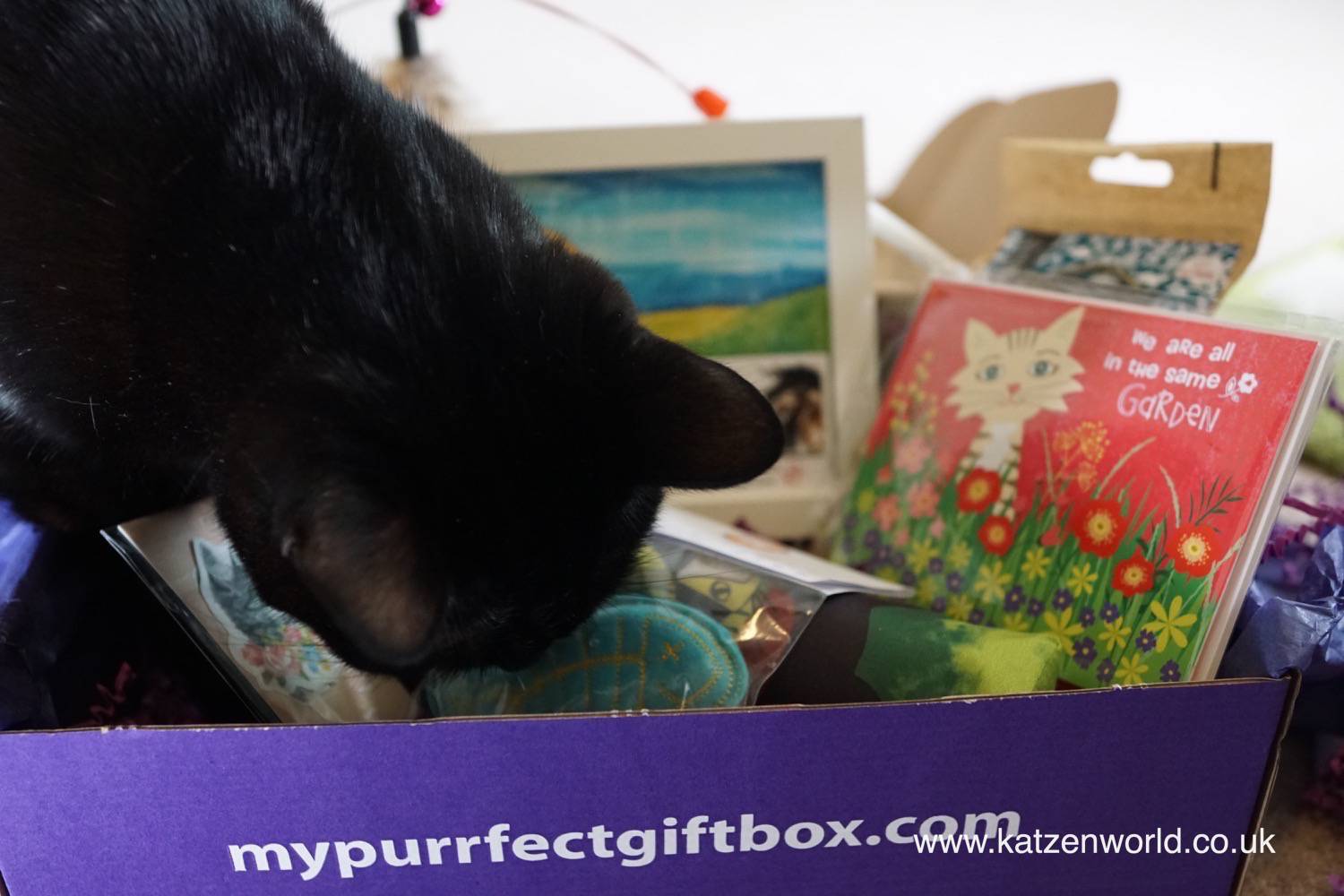 Nubia: This smells like a catnip fish.. This box is amazing!
Oliver: It certainly is! For a change unpacking a box becomes joined fun for both our humans and us. 😀
Nubia: So many exciting items but I really want to…
Nubia: PLAY with the feathers now! 😀

Nubia: I wonder… if this is the right size for me…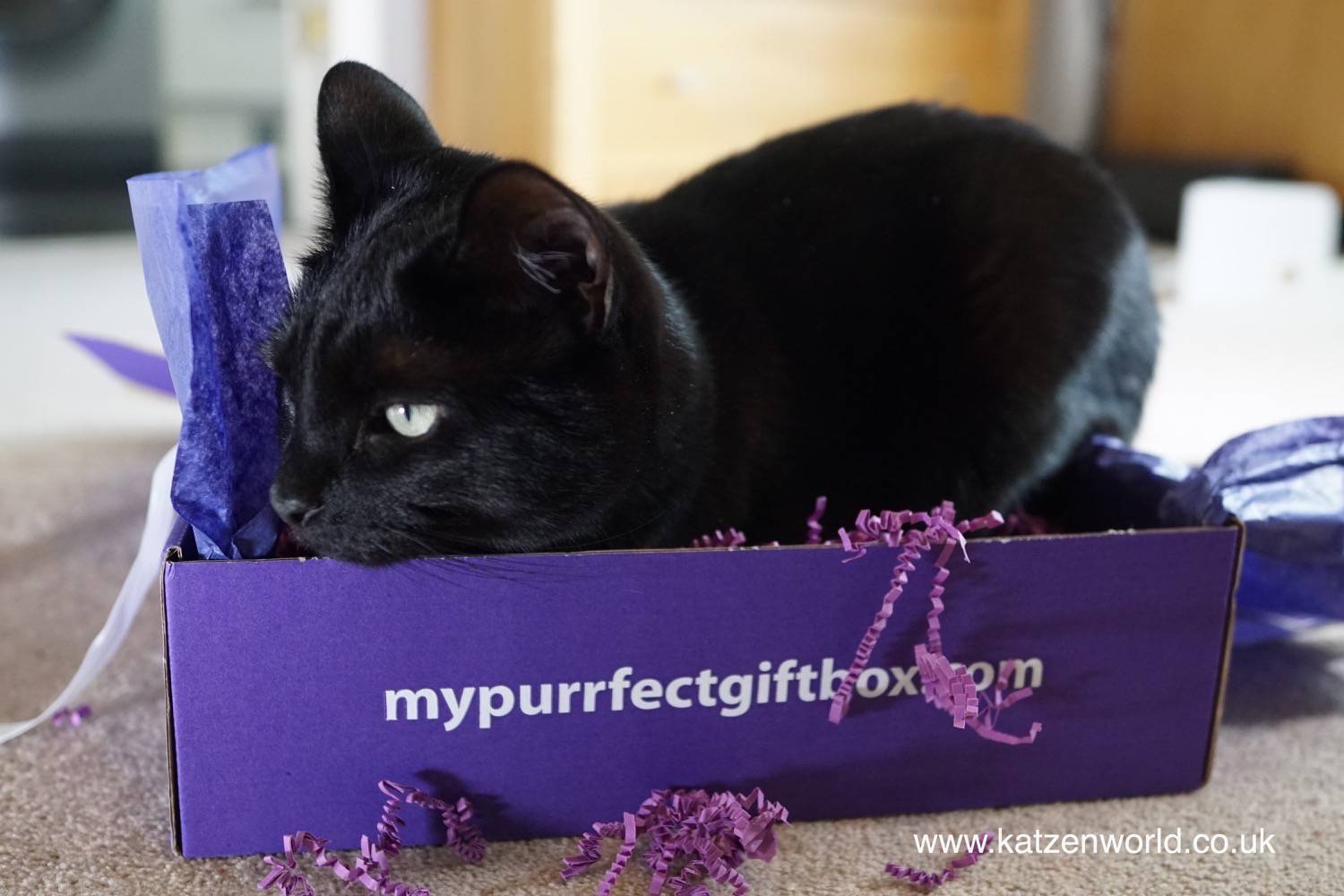 Nubia: Purrfect! <3
So what do we think about this box? It's absolutely pawesome! As far as we are aware they are currently the only gift box on the UK market that targets Cat Lovers with lovely cat themed gifts.
And what's even better if you have a cat of your own as a companion like us too you can go for the optional kitty toys and treats upgrade to have double the fun unpacking this together!
So the contents of the April box were the following items. We researched these on the caternet to check if this box truly is good value:
Hand Signed Cat Print – Beautiful artwork by AmyLyn Birhle which retails at £19.99 
Cat Note Cards: Set of Four – These cards are made by Valerie Hart and retail for £9.99
Cat Umbrella – This purrfect umbrella retails at £15.99
Seeded Cat Paper – Grow Your Own Flowers – These great little cards come from the Etsy Shop recycledideas and retail for £4.50
FreakMEOWt Catnip Fish –  These retail at £4 as found here on the offical FreakMEOWt Not on the Highstreet Shop
Green&Wilds Cat Niblets in Plaice flavour –  These retail at £2.99 as seen on the official shop by Green&Wilds.
Feather Cat Teaser – We couldn't find this exact one but similar ones retailed for £3.99
Total value Standard cat lover box: £50.47!
Total value cat goodies add-on: £10.98
So the Standard cat lover box would have set you back by 20.95£. Total saving versus value a whooping £29.52. The kitty add-on costs an extra £7. Total saving versus value of the kitties toys was £3.98. This means all together you saved £33.50 versus buying them individually. But the most important thing is would you have known about these purrtastic items?!?
Best of all for each box purchased a part of the money paid goes to UK Charities and Cat rescue meaning not just are you treating yourself and your kitties BUT you are helping those in need of aid with your subscription. 🙂
There are various subscription plans available and to order your best one click on the image below or here to go to their subscription page! And if this is your first time don't forget to enter our special KATZEN30 discount code at checkout for 30% your subscription price.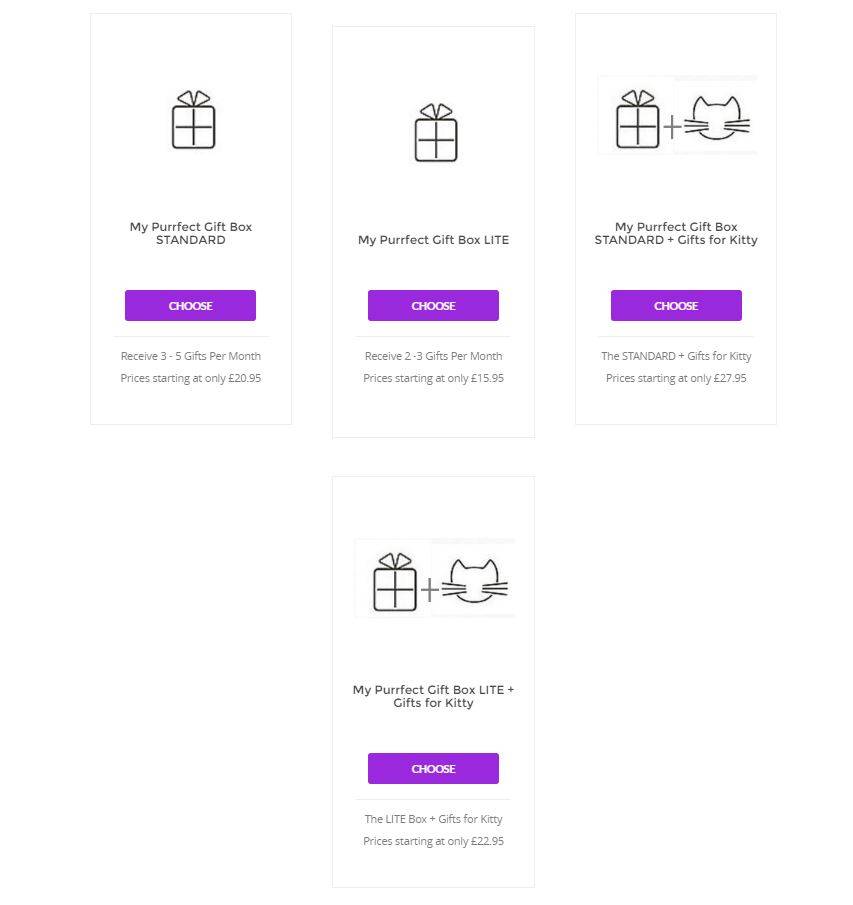 My Purrfect Gift Box Standard – Starting at £20.95 per month
Includes 3 – 5 full sized items each month
My Purrfect Gift Box Lite – Starting at only £15.95 per month
Includes 2 – 3 full sized items each month
(Lite box items are chosen from the Standard box)
Of course we don't need to remind you that you should really choose one of the two plans with the Gifts for Kitty right? 😉
You can also purchase individual items and one-off boxes on their shop here. Good if you've missed a particular item from a previous box. 😀
Never miss a post again by signing up to our Newsletter! 🙂
Thanks,
Marc
Advertisements
Visit our Shop for Lisa Parker merchandise!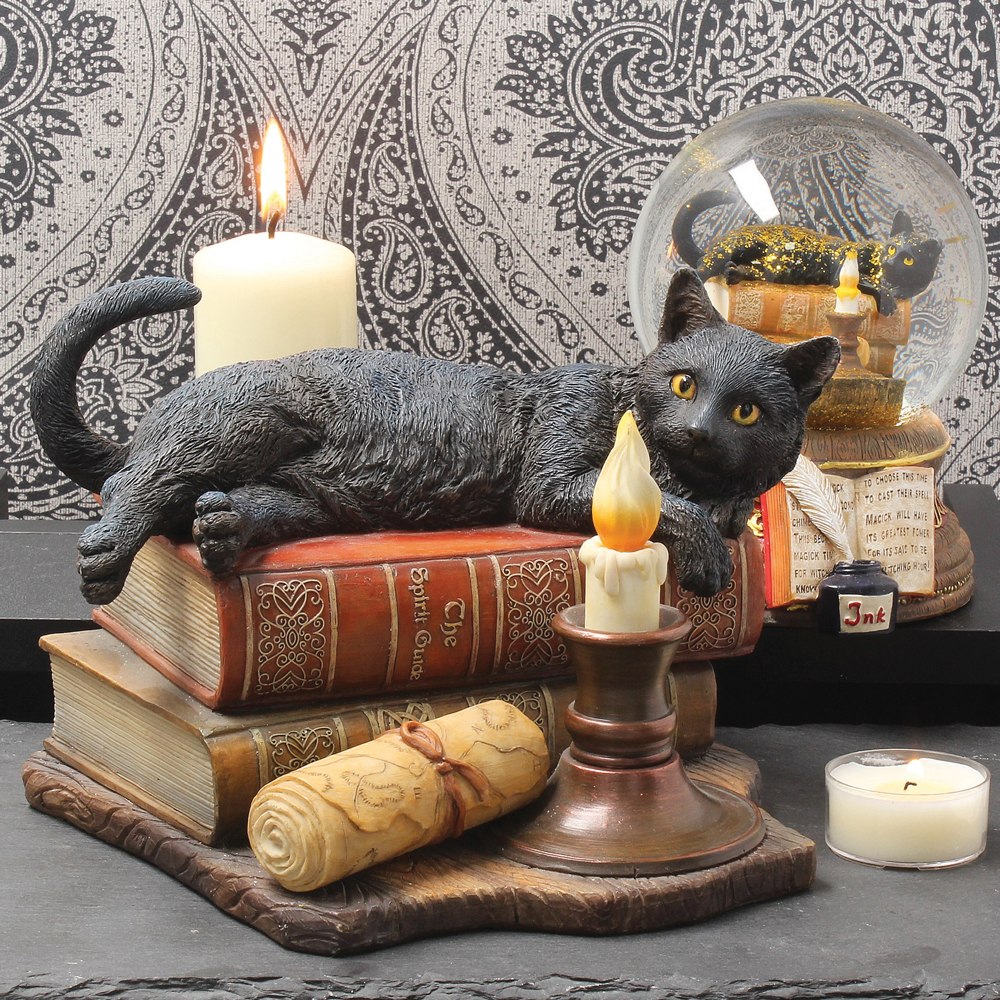 We regularly write about all things relating to cats on our Blog Katzenworld!
My partner and I are owned by five cheeky cats that get up to all kinds of mischief that of course, you'll also be able to find out more about on our Blog
If you are interested in joining us by becoming a regular contributor/guest author do drop us a message @ info@katzenworld.co.uk .