Hello everyone,
Today we would like to talk about the importance of vet insurances and my recent "accident".
See I may look all snuggly and cosey on the bed today but the other day I wasn't feeling so great because of what happened…
Nubia: What he really means is that he was silly because he ate a huge bit of plastic!!!
Oliver: That was meant to be a secret sister. 🙁 Anyhow… Yes you'd think us indoor cats would be safe and not risk of things but I just couldn't resist the plastic string that was hanging of a parcel…
Nubia: And you didn't get enough food already right…?
Oliver: A young lad must eat to grow and it did look like a mouse tail!
Nubia: Oh boy all arguments are lost on him… @_@
Oliver: So what happened to me you wonder? Well one of my servants luckily noticed the last bit of plastic string disappearing in my mouth but unfortunately it was gone before he could get it out. He immediately called his vet insurance telephone vet emergency advice hotline who advised it would be best to take me to our local PDSA emergency hospital as they may be able to get it out of me before it passes into the intestines.
Nubia: And all over my brothers appetite… 🙁
Oliver: Shush let me finish the story… So where was I! Oh yeah at the hospital the vet said he may be able to make me vomit it out using a special anesthetic which causes cats to vomit prior to getting sleepy.
Nubia: Unfortunately my brother didn't know he was meant to vomit first and fell asleep right away!
Oliver: Stop interrupting. 😮 Anyway she was right! However luckily I managed to vomit it out eventually at home.
Nubia: Before he finally did that I was very worried over him though… and so were the humans!
Nubia: I watched over him!
Nubia: And made sure no one got near him while he was "asleep"
Oliver: My humans were especially sad watching me like this as I was unable to move but as mentioned above luckily I managed to "dispose" of the plastic! 🙂
Nubia: On a more important note though for those of you that think "we don't need" a vet insurance Oli's little appetite incident would cost the humans almost £300 if it hadn't been for their vet insurance! Depending on your feline friends breed and age monthly prices and excess can vary but it's so worth it if something goes wrong or if like me you have a brother with strange eating habits… 🙂
Oliver: And for those of you out there sending stuff in the post make sure no plastic strings hang of them for us hungry kitties to find! 😮
Nubia: Shhht not all of us mistake plastic strings for mice tails!!! :p
Oliver. Meany 🙁 Anyway I would like to send my personal thanks to the lovely vet that saved my life at the hospital. <3
Signed by


His Meowjesty King Oliver the Maker of Mischief
&
Advertisements
The full range of Necoichi raised bowls and accessory now available @ Katzenworld Shop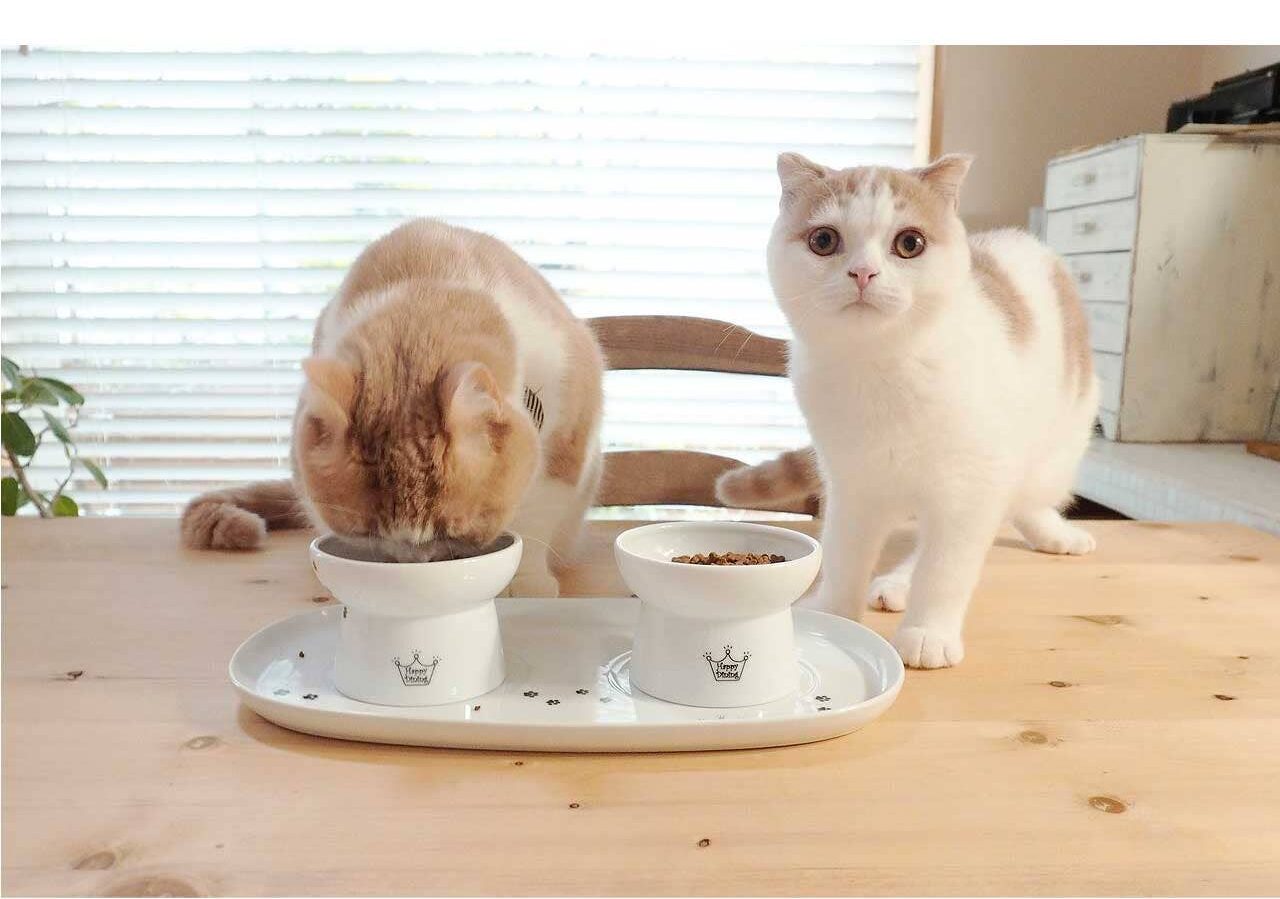 We regularly write about all things relating to cats on our Blog Katzenworld!
My partner and I are owned by five cheeky cats that get up to all kinds of mischief that of course, you'll also be able to find out more about on our Blog
If you are interested in joining us by becoming a regular contributor/guest author do drop us a message @ info@katzenworld.co.uk .