On our visit to Thailand we went to a place called Tiger Kingdom in Chiang Mai.
There you are able to get a real close up encounter with Tigers.
All of their Tigers are bread in the sanctuary and they release those that don't like human contact into the wild.
This little one is only a few months old and certainly liked his belly rubbed!
The Tiger cubs in the following pictures were a bit more playful and therefore not the best cuddling partners 😉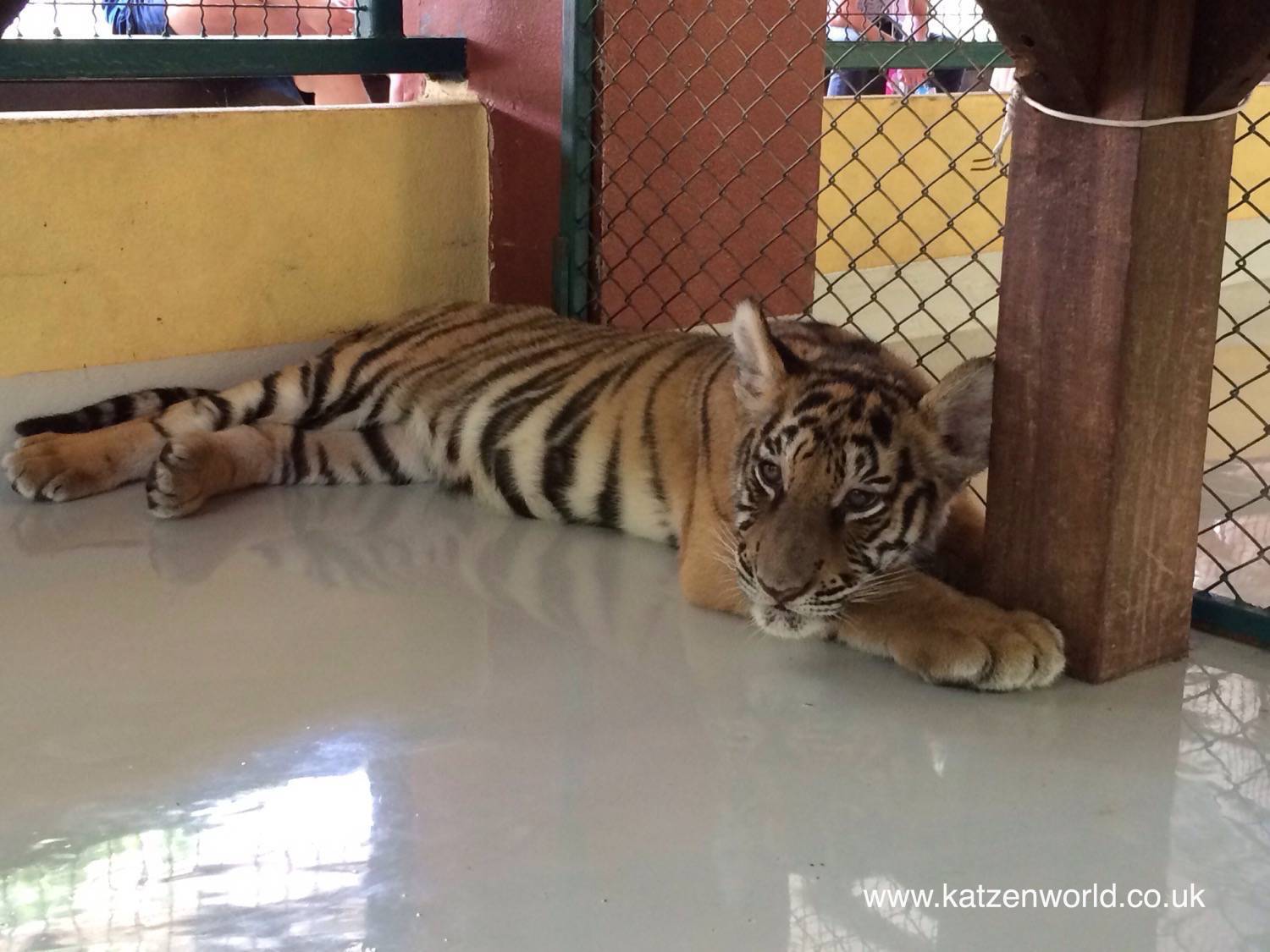 The ones on the following pictures were a few months older and despite the heat liked being next to each other: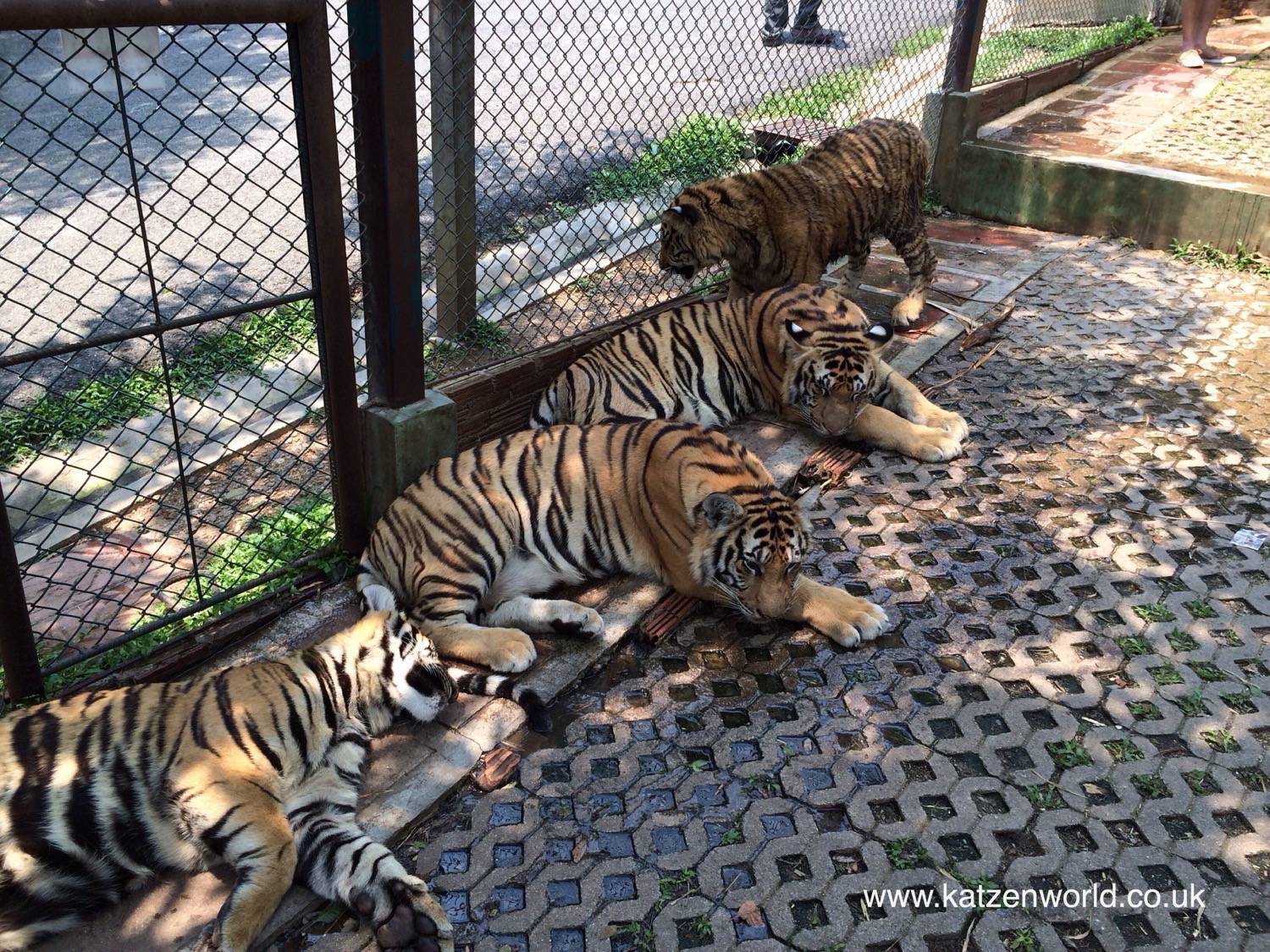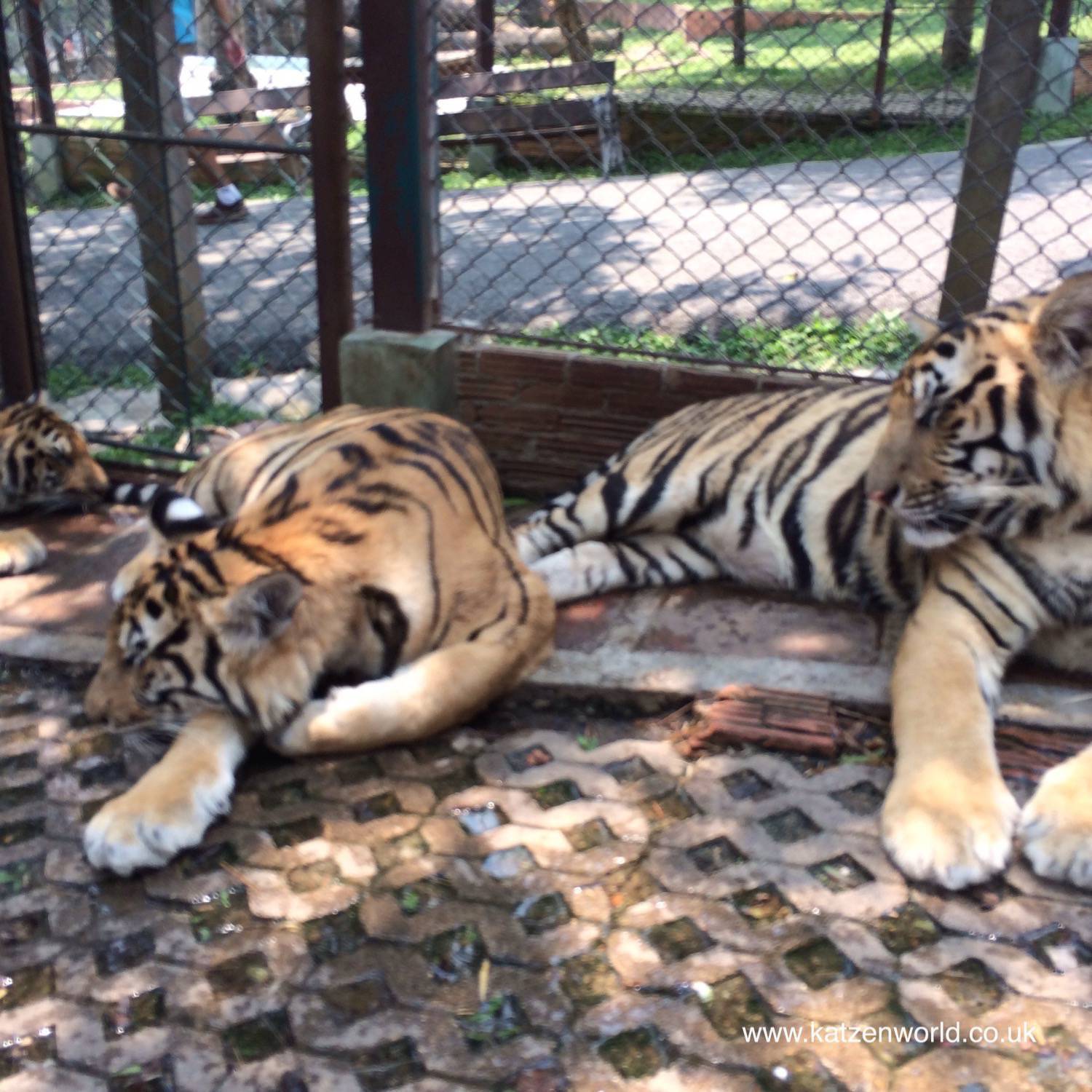 The keeper offered for me to lie down next to the Tigers. What you can't see on the photo is the army of ants on the other side of me and water running down behind – so not the easiest to relax next to a giant kitty!
Lastly we also went in with the BIG cats!: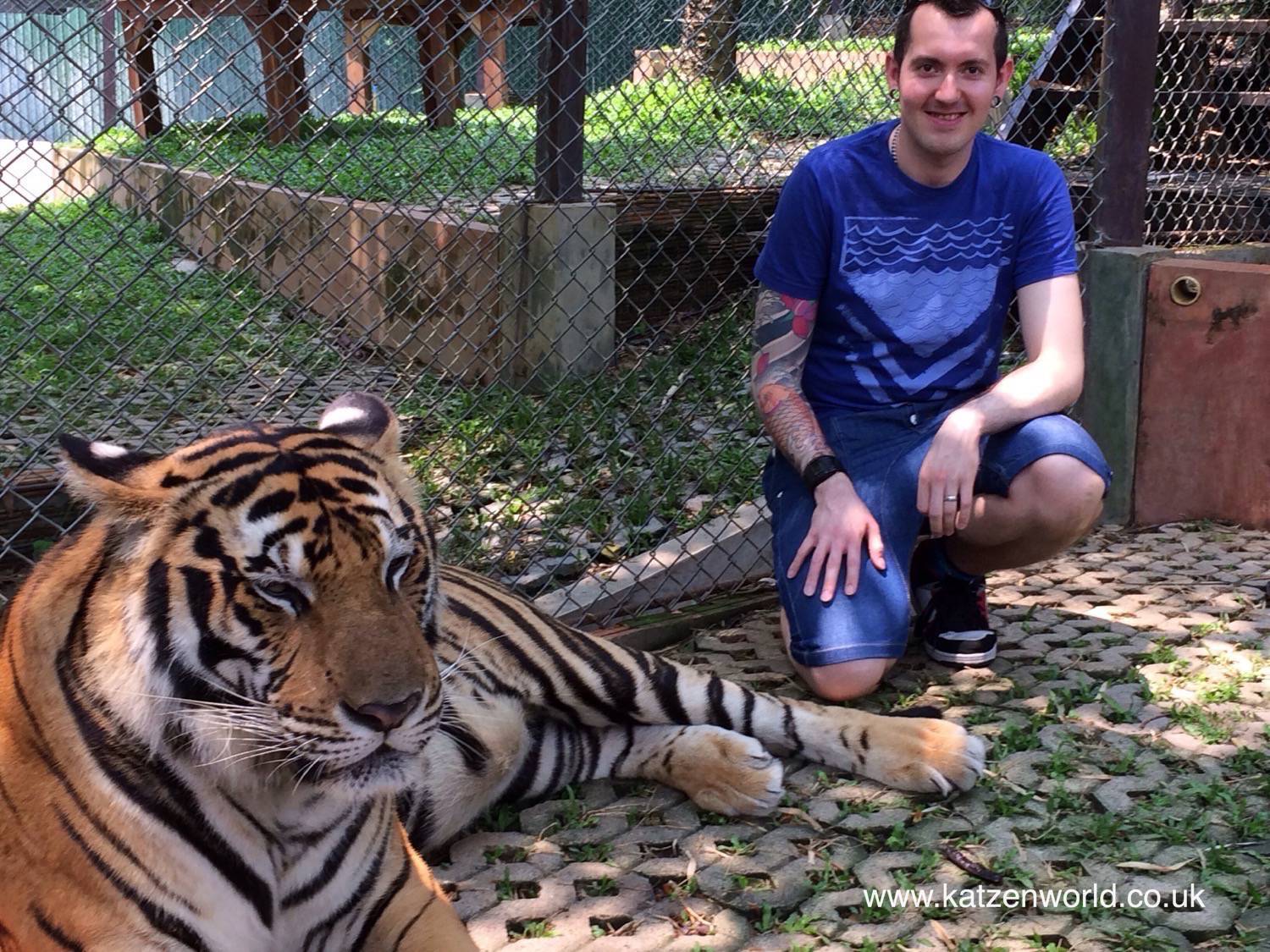 They even had some white Tigers there: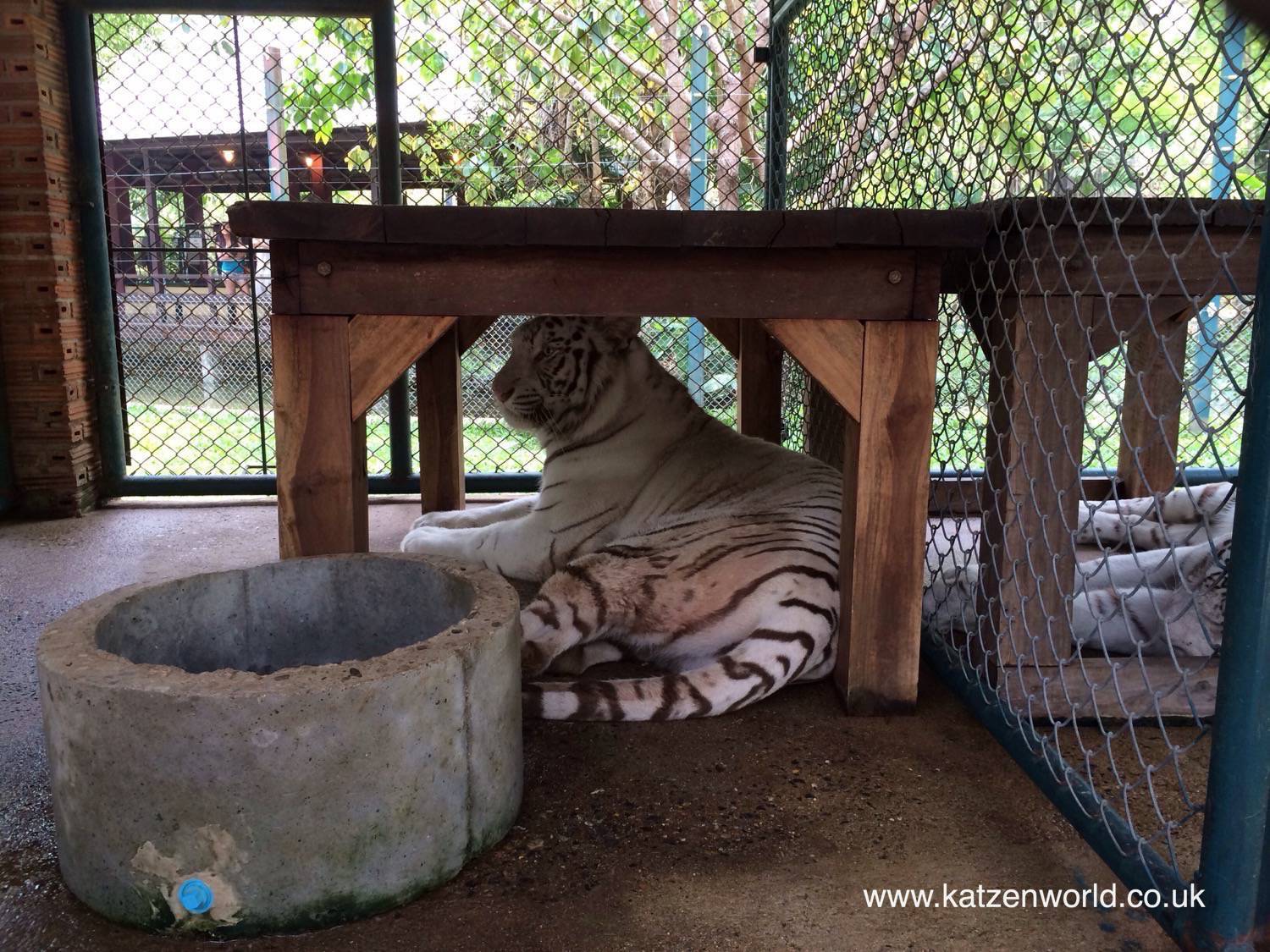 We hope you enjoyed this and don't forget to sign-up to our Newsletter here.
Thanks,
Marc
Advertisements
Visit our Shop for Lisa Parker merchandise!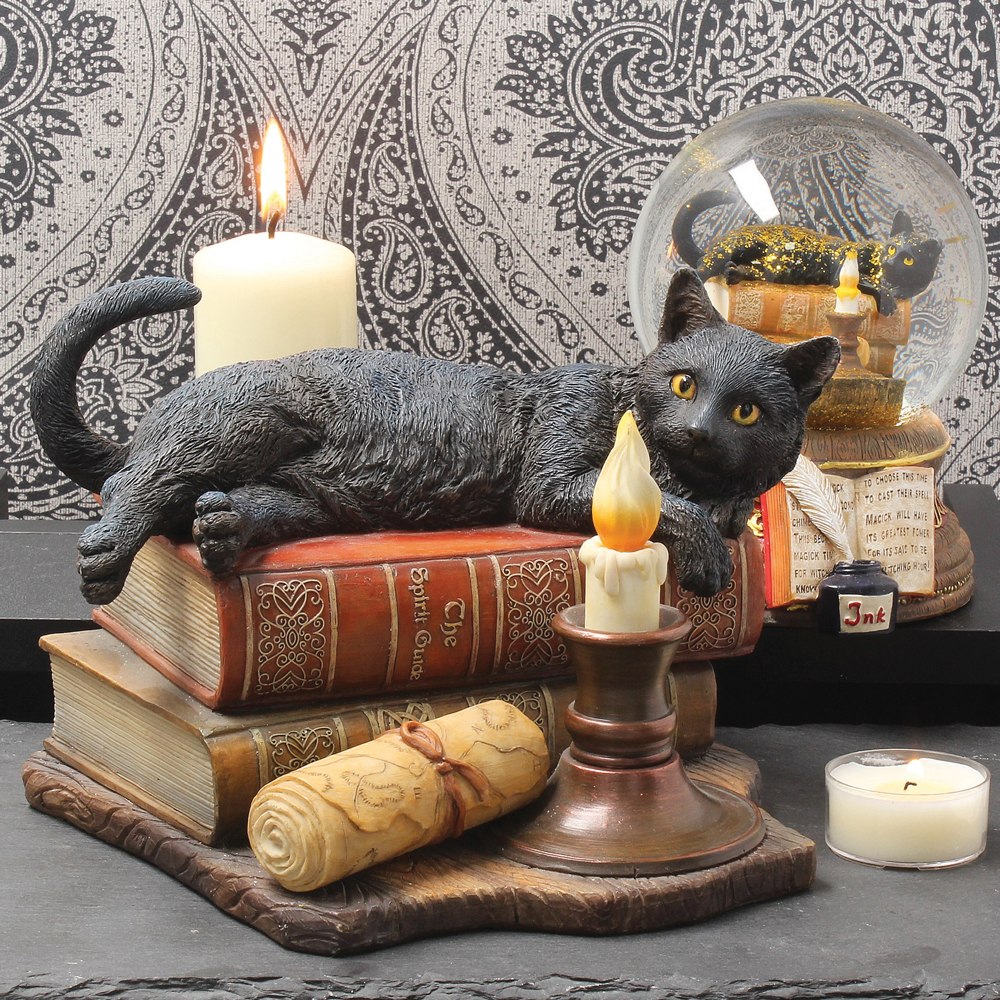 We regularly write about all things relating to cats on our Blog Katzenworld!
My partner and I are owned by five cheeky cats that get up to all kinds of mischief that of course, you'll also be able to find out more about on our Blog
If you are interested in joining us by becoming a regular contributor/guest author do drop us a message @ info@katzenworld.co.uk .