Hi everyone,
Today's Purrsday Poetry post comes from Donna Marrin.
Monkey
I was just an itty bitty boy,
When Gran made me a special toy,
A monkey made from bits of sock,
Companion, though he couldn't talk. 
Monkey shared my trundle bed,
His tail curled 'round my sleepy head,
Kept the boogey men at bay,
All through the night, till break of day.
 One morning Mr. Puss, our cat,
Chewed the tassel clean from Monkey's hat,
Carried it to his hiding place,
Left a ragged hole near Monkey's face. 
Grandma cooed and dried my tears,
Eased my heart of all its fears,
Was Monkey now in awful pain?
Would he ever be the same again? 
When I awakened from my nap,
Monkey wore a brand new cap,
Fresh tassel of red upon his head,
Fixed up and propped upon my bed. 
I squealed with joy and hugged him near,
His monkey grin stretched ear to ear,
While Mr. Puss appeared to doze,
One wicked eye on Monkey's nose.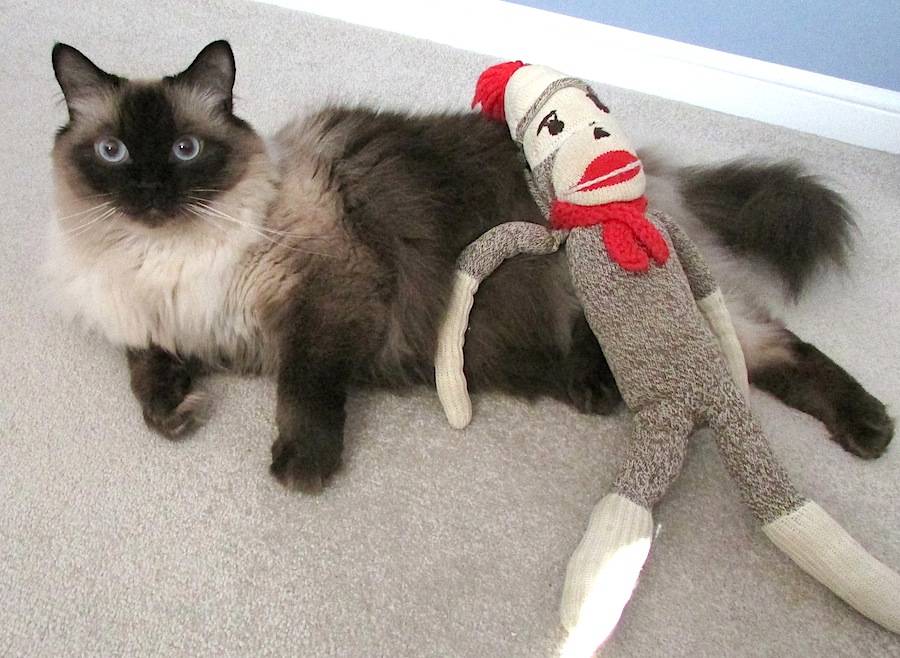 To visit the author's Blog please click here.
If you are an author or aspiring author of cat poetry why not send them in to us? 😀
Thanks,
Marc
Advertisements
The full range of Necoichi raised bowls and accessory now available @ Katzenworld Shop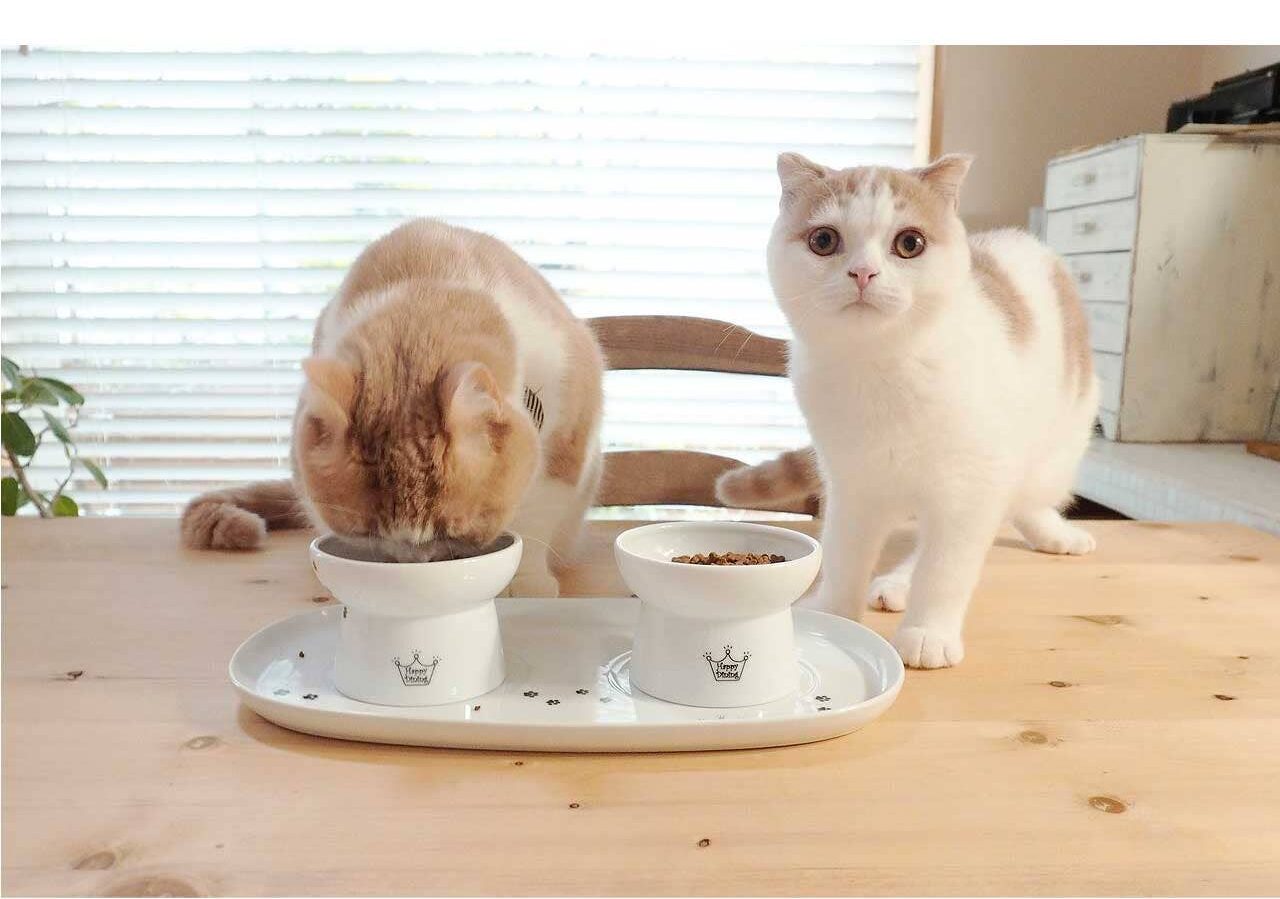 We regularly write about all things relating to cats on our Blog Katzenworld!
My partner and I are owned by five cheeky cats that get up to all kinds of mischief that of course, you'll also be able to find out more about on our Blog
If you are interested in joining us by becoming a regular contributor/guest author do drop us a message @ info@katzenworld.co.uk .