Kris Hill and Elizabeth Ormerod from the Society for Companion Animals (SCAS) highlight the issue of 'no pet' clauses in rental properties, temporary accommodation, and care homes, and discuss potential solutions.
Is your cat part of the family?
If you answered yes, then you are not alone! The majority of people consider their pet cat or dog as a family member. The importance of the human-companion animal bond has been demonstrated in relation to physical and mental health, combating loneliness, and facilitating social inclusion. Consequently, much distress is experienced when that bond is broken via death, theft, or forced relinquishment.
We hope you have and continue to enjoy secure and adequate accommodation for you and your family, including your feline family members. Sadly, this is not the case for many families whose circumstances may change forcing separation from their beloved pet in addition to other hardships.
Moving into a care home with your furry friend?
Adjusting to a care home can be a traumatic experience for many people. This will only be exacerbated by the anguish of parting with a companion animal who has been a constant companion for many years. Furthermore, pets help reduce the risk of suicide amongst older persons. The animal also suffers when relinquished to a shelter, and especially older cats are less likely to be adopted. Permitting pets does present potential risks to residents, staff, and companion animals, which may lead to care homes enacting a blanket 'no pets' rule. However, many of these risks are manageable if assessed on a case-by-case basis.
To this end, a SCAS funded project brought together a team of human and animal experts, academics, researchers, community consultants and veterinarians to develop the Companion-Animal Multi-Species Risk Management Tool (CAMSRMT). This freely available tool is aimed at supporting the safe inclusion of personal pets (that is, those that people have pre-residential relationships with) in communal residential aged care. The framework enables users to assess the risks that both humans and animals may encounter in these settings and implement methods to reduce them to acceptable levels.
Homelessness and pet-friendly hostels
Imagine having to choose between keeping your beloved cat and a roof over your head? Would you sleep on the streets with your cat rather than relinquish her to a shelter? Fewer than 7% of homeless persons say they would relinquish their pet in exchange for housing, yet only 10% of UK hostel projects currently accept pets. Hostels in the UK are an essential part of the response to homelessness, providing temporary accommodation until a more permanent residence can be found. This leaves bonded pet guardians at a huge disadvantage, not just in terms of shelter, but because of the additional role hostels play in providing access to essential services such as mental health care and social workers.
The prospect of being separated from their beloved companion can become too much to bear, and too many vulnerable individuals are lost to suicide. Ormerod (2008) warns that those in the veterinary profession need to be aware that a request for euthanasia of a healthy animal could be a prerequisite to suicide. Staff at animal shelters could also provide a lifeline to those who appear reluctant to relinquish their pet by suggesting alternatives or having contact information on hand for relevant services.
However, much of this could be remedied by accommodation of pets and aid from social services. The StreetVet Accredited Hostel Scheme provides support in key areas to enable hostels to implement positive pet policies: https://www.streetvet.co.uk/streetvet-accredited-hostel-scheme/
The Link between violence towards humans and animals
Those needing to escape from an abusive domestic situation are often afraid of leaving behind their pets. This fear is not unfounded and there is a strong link between violence towards spouses and children and animal abuse. Furthermore, the threat of harm to pets is often used by perpetrators of domestic abuse as a form of control. The Links Group works with partners across the UK to ensure people and their pets are safe.
Cats Protection Paws Protect offers a free confidential cat fostering service for people fleeing domestic abuse, where cats are placed in safe and caring foster homes until they can be reunited with their humans.
Affordable housing and 'no pet' clauses
Securing more permanent accommodation can be problematic when affordable housing comes with 'no pet' clauses in the tenancy agreement, with only 7% of private landlords in England advertising their rental properties as pet friendly. Recent amendments to the Tenant Fees Act (2019) reduced the protection afforded to landlords for damage by pets by reducing the size of the pet deposit. As an unintended consequence, fewer landlords now permit pets.
Since it was first established in 1979, the Society of Companion Animal Studies (SCAS) has campaigned to raise awareness about the unfairness and the many harmful consequences of 'no pet' clauses in tenancy agreements for rented homes. This includes supporting academic studies and conferences, partnering with advocacy groups and charities campaigning for policy change, and engaging with various stakeholders.
'Pet in Housing' continues to be a top priority for SCAS and is the theme of this year's annual conference, Pet Friendly Housing: How can we keep people and pets together?
Useful resources and guides
Follow us on FB and Twitter (@SCASuk), and be sure to retweet posts from us and our partners on #PetsInHousing
SCAS is the UK's leading human-companion animal bond organisation through funding research, providing education, raising awareness, encouraging best practice, and influencing the development of policies and practices that support the human-companion animal bond. For more details check out our website at www.scas.org.uk
Advertisements
Visit our Shop for top-quality cat toys and cat lover products!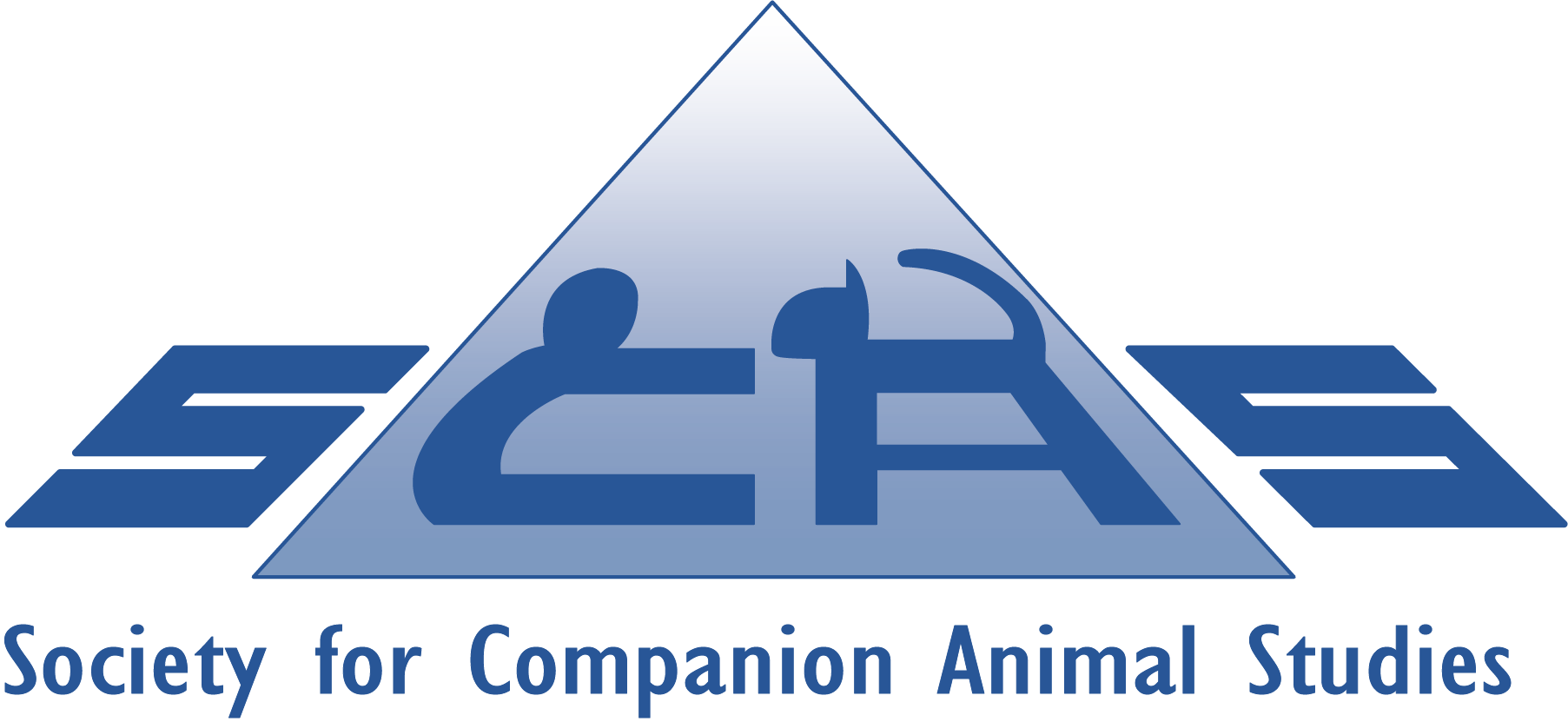 About SCAS
SCAS was established in 1979 to promote the study of human-companion animal interactions and raise awareness of the importance of pets in society.
Over the past forty years SCAS has established itself as the UK authority in Human-Companion Animal Bond Studies, funding research, providing education, raising awareness, encouraging best practice, and influencing the development of policies and practices that support the human-companion animal bond.
Twitter @SCASuk Facebook @scas.org.uk