Friday 6 May 2022
Siberian Forest cat Dante has the pellet embedded in his thigh
The RSPCA is appealing for information after a Siberian Forest cat was shot in the thigh with an air gun in Reigate, Surrey.
The four-year-old male cat was shot around a month ago in the village of Leigh however the exact date and time is unknown.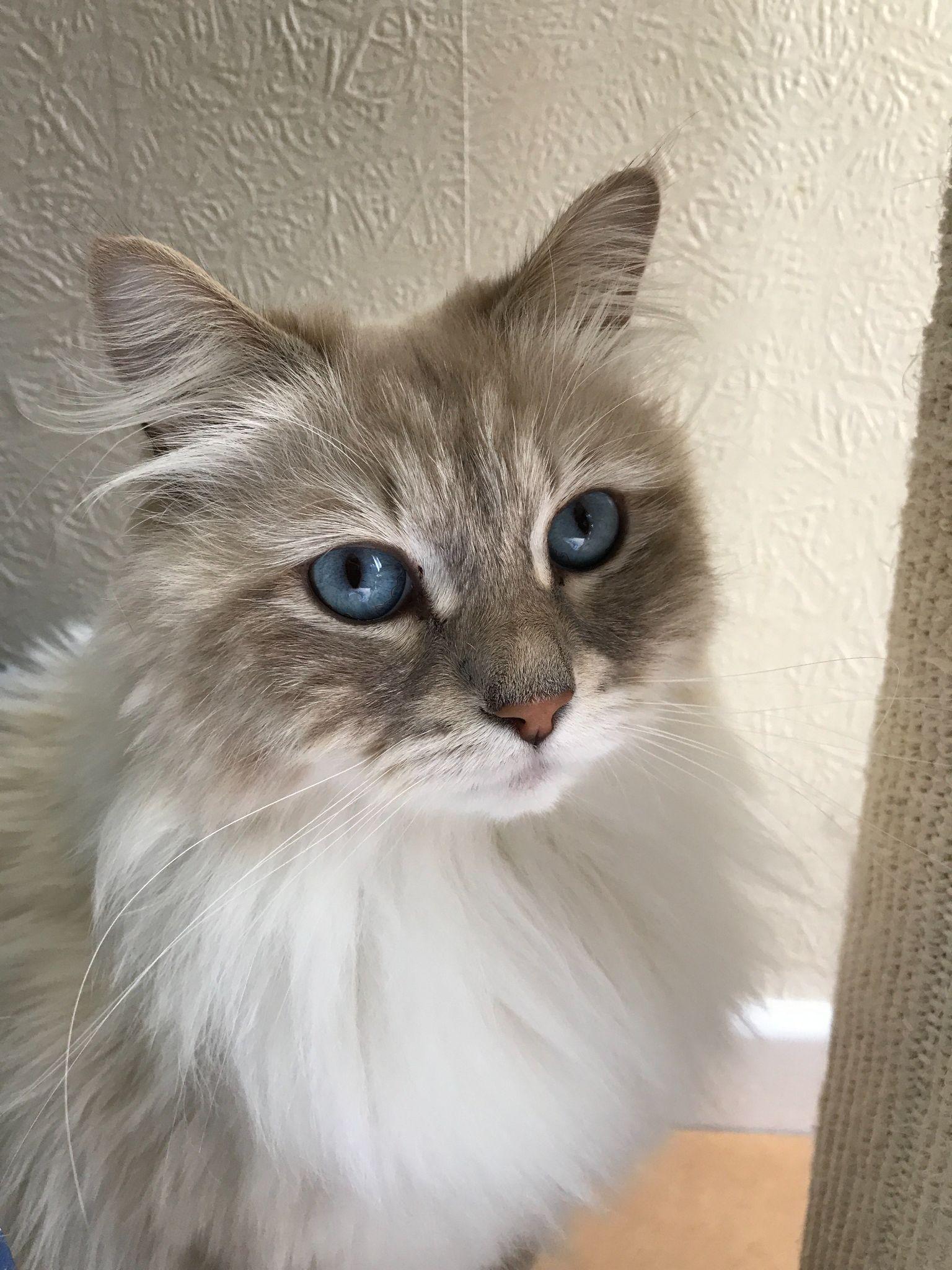 His owner, Simon Keenan, said it was around the beginning of April when he came home and started acting aggressively when being stroked which showed that he was clearly in pain.
He said: "It was about a month ago when he came home one day and I gave him a stroke on his lower back and he turned and swiped at me and hissed at me which is not like him. He doesn't do that, he's usually such a soppy, friendly and placid boy. He had an injury in 2019 when he fractured part of his hip so I thought it was his old injury which had maybe become aggravated. I took him to the vets and they put him on pain medication which took the edge off but it seemed like the pain was still there."
Simon took Dante back to the vets on Friday 29 April and the vets carried out an x-ray which revealed that Dante had a pellet lodged in his left thigh muscle. He is now on more pain relief before surgery can be carried out to try and remove the air gun pellet.
Simon added: "It's horrible to think about, especially the notion that whoever did this would have had to be pretty close to Dante so it was definitely deliberate. I live in a small village and although Dante can roam pretty far, he never leaves Leigh so it had to have happened in the village. I've posted on Facebook to see if anyone heard or saw anything but haven't had any information or evidence yet."
Simon reported the incident to the RSPCA and Inspector Liz Wheeler is now investigating.
She said: "It's totally unacceptable and against the law to shoot a cat like this and so we're keen to try and find out any information we can about what happened to Dante.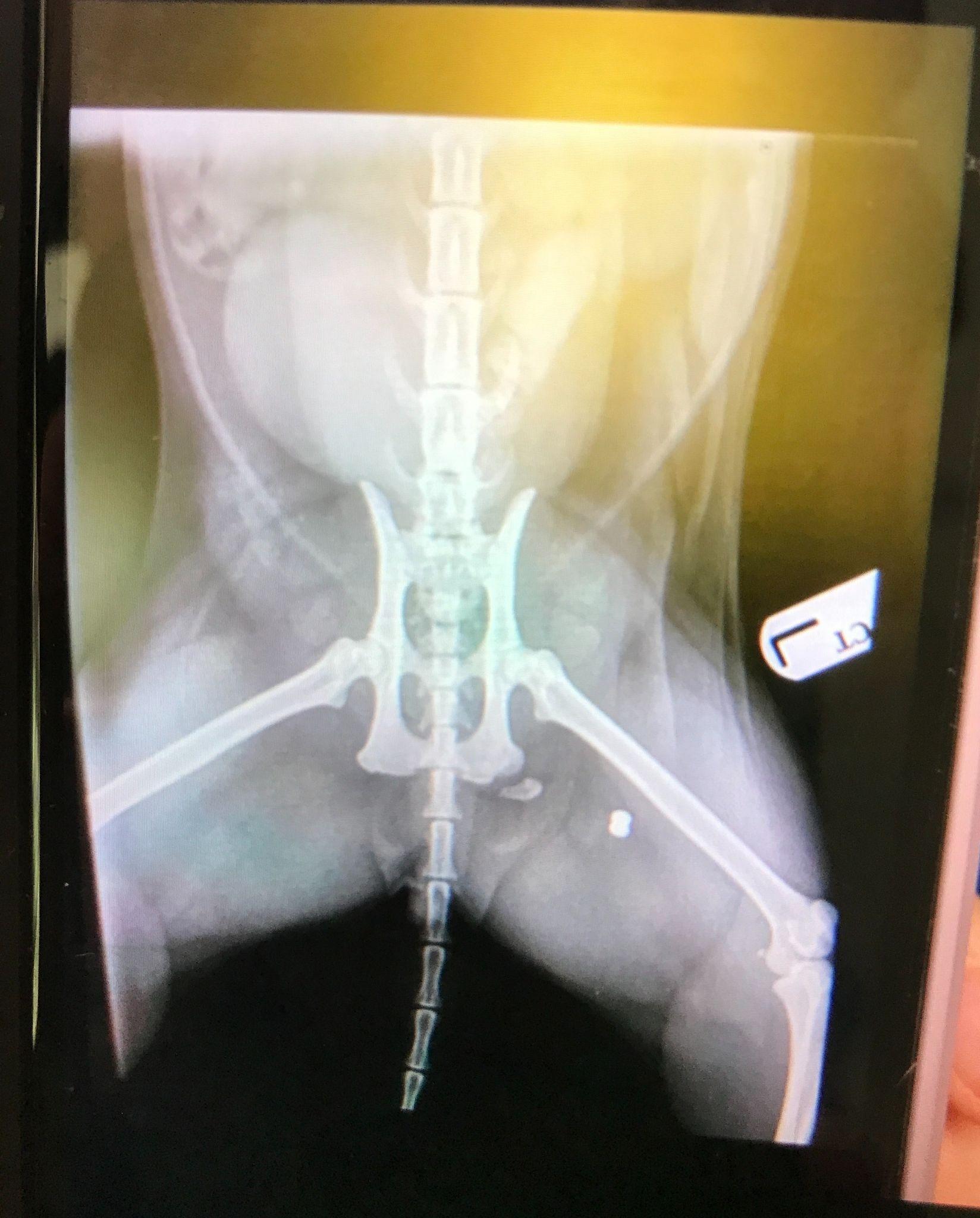 "This would have been quite a while ago, at least a month ago, but if anyone remembers hearing anything or seeing anything in Leigh village around the first week of April please contact us, in strictest confidence, on our inspectorate appeal line on 0300 123 8018."
Every year the RSPCA receives almost 1,000 calls to investigate cases and help hundreds of animals that are the defenceless victims of air gun attacks.
Liz added: "Unfortunately, we regularly have to deal with injured or dead animals which have been shot by people using air rifles. The injuries caused by such attacks are horrific and often fatal. Cats and wildlife, particularly birds, are normally the animals that are more susceptible to these incidents simply because they are out in the open with no one to protect them.
"It is very distressing to think that people take pleasure in causing such horrific injuries to defenseless animals. People need to remember the devastating consequences that shooting at animals with air guns can have.
"We are calling for tighter controls on air weapons. This, along with better education and explanation of the law when buying an air gun, and requirements that everyone must receive basic safety training before being allowed to walk out of the shop could help relieve the problem."
Simon added: "This has been such an unpleasant experience for Dante, and myself, not only the stress of the attack and the pain of being shot but also the frustration of being cooped up in the house on pain medication. He's very frustrated and very sad."
To help the RSPCA continue rescuing, rehabilitating and rehoming animals in desperate need of care please visit our website or call our donation line on 0300 123 8181.
Advertisements
Visit our Shop for Lisa Parker merchandise!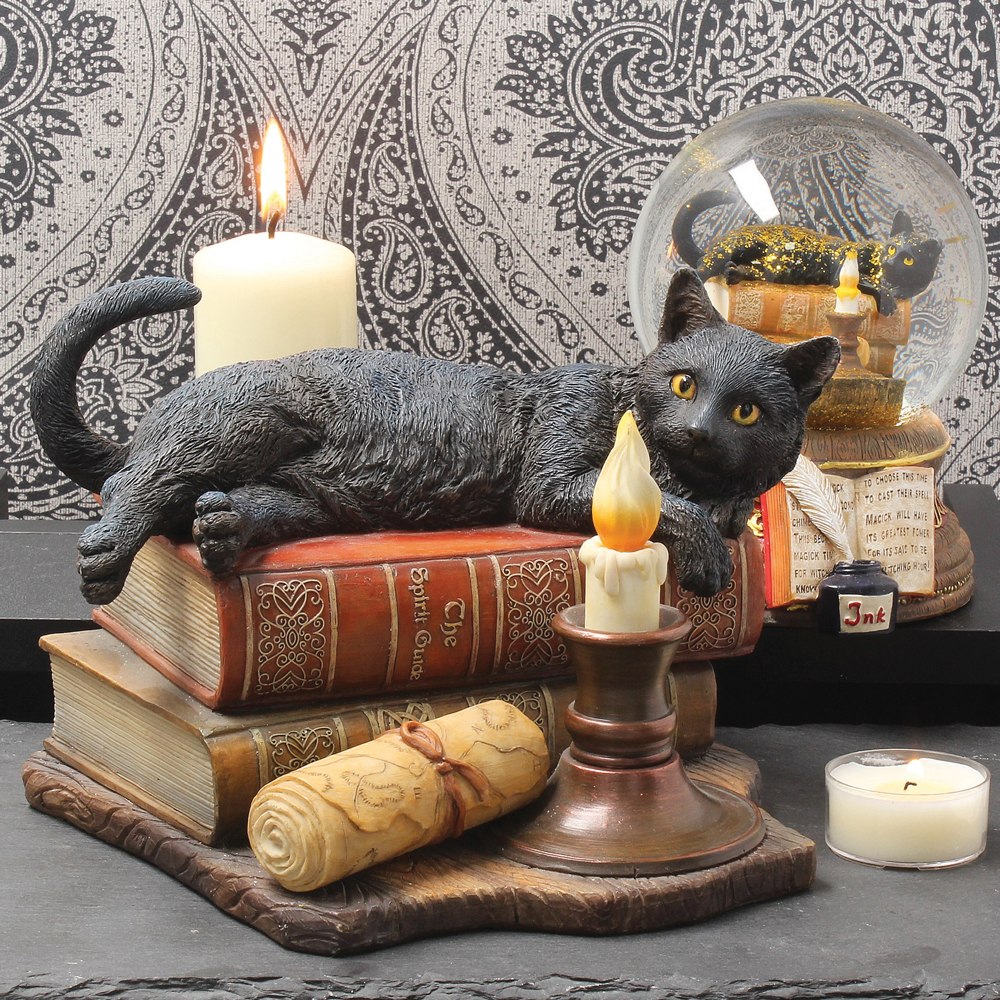 We regularly write about all things relating to cats on our Blog Katzenworld!
My partner and I are owned by five cheeky cats that get up to all kinds of mischief that of course, you'll also be able to find out more about on our Blog
If you are interested in joining us by becoming a regular contributor/guest author do drop us a message @ info@katzenworld.co.uk .