*Video* Daisy Doo came into the care of the RSPCA last summer
The RSPCA has launched a special rehoming appeal for 'unwanted' cat Daisy who has been waiting to find a home for 263 days.
Daisy, a 13-year-old ginger and tortoiseshell cat, came into the care of the RSPCA Millbrook Animal Centre in Surrey in July last year after her owner sadly passed away.
The golden oldie cat had her life turned upside down when she ended up in a cattery and it took her a little while to settle in. She was also suffering from an upset tummy which meant many trips to the vets.
Thankfully, she is back to full health now and is looking for her fur-ever home.
RSPCA Animal Care Assistant Bethany Thorn, said: "Lovely Daisy has been with us for nine months now and she is desperate to find herself a loving new home. She is our longest-stay cat here at Millbrook having been with us for over 260 days!
"When she first arrived in our care she could be quite shy and quite unsure of people but now she is friendly and affectionate and will make a wonderful pet.
"Her new owners must be aware that she has a sensitive tummy and is on a special diet to make sure it doesn't flare up again.
"She is a lovely girl who likes her own space but is getting more affectionate by the day and loves to sit on a lap and have a cuddle."
Daisy would also like to be the only pet in the home and will need access to the outdoors so she can explore. She would also prefer to live with adults or a family with older secondary school children.
If you think you could give Daisy a loving home please contact the RSPCA Millbrook Animal Centre on millbrook@rspca.org.uk.
To help the RSPCA continue rescuing, rehabilitating and rehoming animals in desperate need of care please visit our website or call our donation line on 0300 123 8181.
Advertisements
The full range of Necoichi raised bowls and accessory now available @ Katzenworld Shop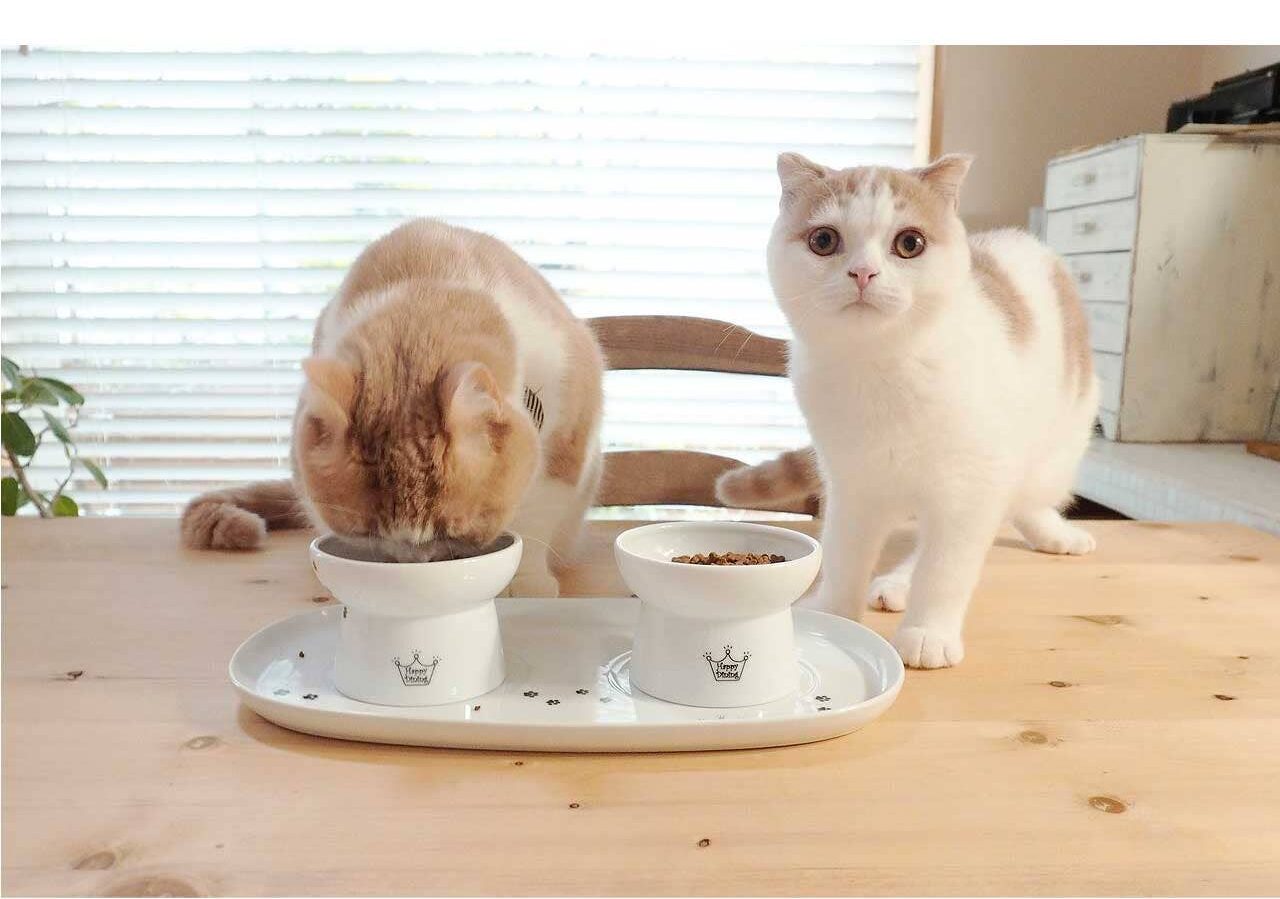 We regularly write about all things relating to cats on our Blog Katzenworld!
My partner and I are owned by five cheeky cats that get up to all kinds of mischief that of course, you'll also be able to find out more about on our Blog
If you are interested in joining us by becoming a regular contributor/guest author do drop us a message @ info@katzenworld.co.uk .