How to care for your pets this Easter 
As the time for Easter treats approaches, we're all looking forward to enjoying the celebrations – but it's a tempting time for our pets too!
PDSA Vet Nurse Shauna Spooner said: "As much as we love to indulge in all of the delicious chocolatey treats at Easter, it can be a very tempting – and dangerous – time for our pets. Keeping chocolate out of paw's reach is vital, as chocolate poisoning can be a matter of life or death for cats, dogs, and rabbits. Thankfully, there are a few simple things we can do to reduce the risk at home, and enjoy a happy, safe Easter."
"The best way to avoid any chocolate-poisoning scares is to keep treats out of reach. A hard-to-reach cupboard or a sturdy, secure locked box is the perfect place to store Easter eggs and sweet treats – be mindful of clever cats and daring dogs who may have figured out how to open door handles!
Encourage little ones to care, not share 
"Though it's always best to teach children to share with one another, be sure to remind them to be careful when it comes to food and pets. Make sure to clear the table and floor around messy eaters to ensure there aren't any leftovers for snooping snouts!
Catch chocolate in the post  
"If you're planning on ordering any sweet treats online, adding a post catcher to your letterbox ensures any curious pets can't get to them before you do. If you're sending something edible to friends with pets, it's a good idea to pop a sticker on the box to let them know to keep it well away from their furry friends.
"Easter egg hunts are so much fun, and a great chance to get out in the garden as the weather warms up. Just make sure pets stay either inside or by your side when the eggs are hidden in the garden, and that you've made a note of all the hiding places so you can check there are none left over afterwards for your pet to find."
PDSA is the UK's largest vet charity providing a vital service for pets across the UK whose owners struggle to afford treatment costs for their sick and injured pets. For many vulnerable pets, PDSA is there to help when there is nowhere else for their owners to turn. Support from players of People's Postcode Lottery helps us reach even more pet owners with vital advice and information. www.pdsa.org.uk
Advertisements
The full range of Necoichi raised bowls and accessory now available @ Katzenworld Shop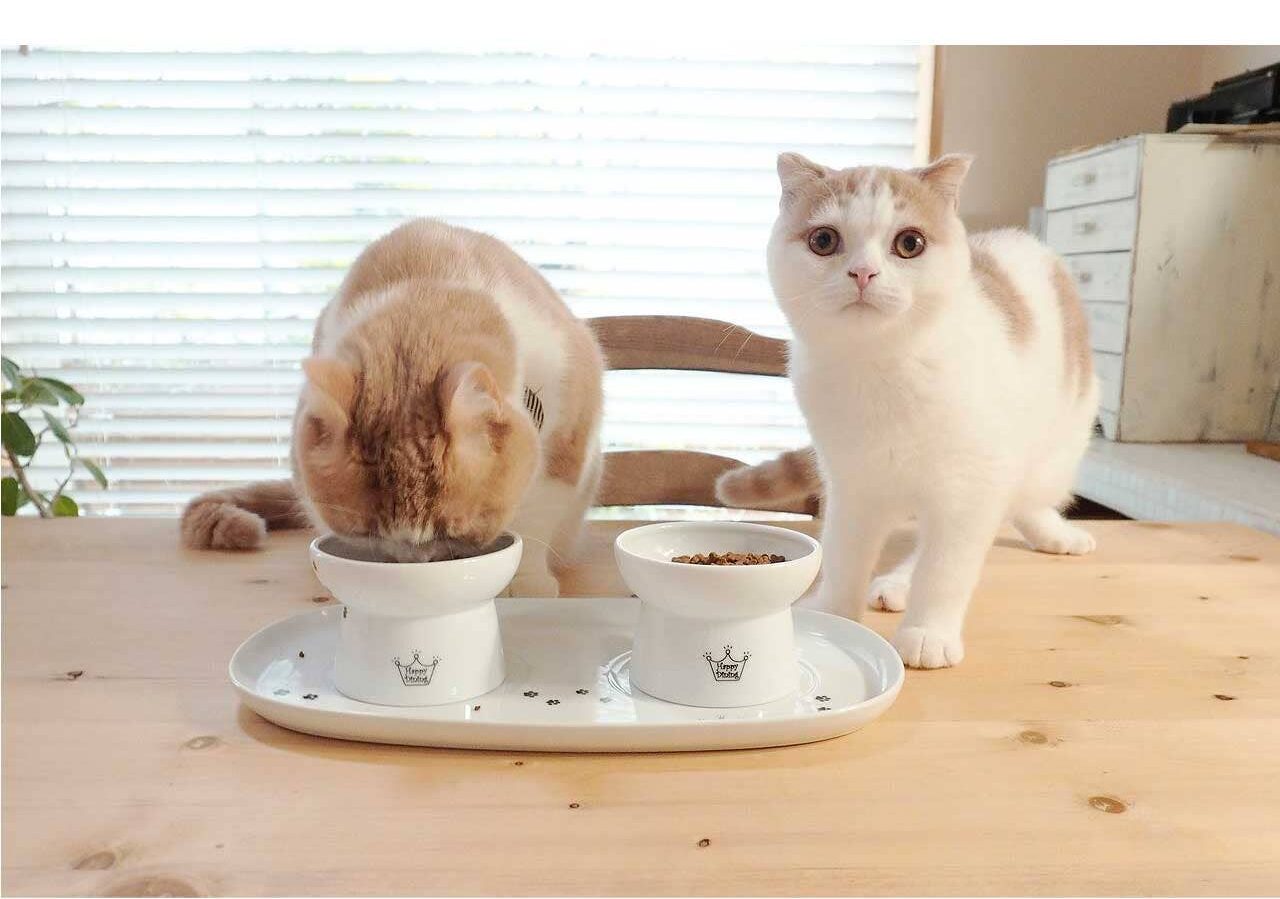 We regularly write about all things relating to cats on our Blog Katzenworld!
My partner and I are owned by five cheeky cats that get up to all kinds of mischief that of course, you'll also be able to find out more about on our Blog
If you are interested in joining us by becoming a regular contributor/guest author do drop us a message @ info@katzenworld.co.uk .