While all eyes are on Tokyo this weekend for the Olympics closing ceremony, the cats at Battersea have been celebrating a little closer to home with an Olympics of their own at the leading animal charity's London centre. Sunday 8 August marks not only the final day of Olympic sporting events in Tokyo but also International Cat Day, an annual celebration of cats around the globe, so staff at the charity have marked the occasion with games and competitions for the cats in their care.
Battersea's 'cathletes' were awarded medals for an array of sporting and endurance achievements including 'high jump' (graceful leaps from their perch), 'wrestling' (playfighting with a sibling or toy), 'diving' (pouncing from their cat tree) and the new sport of power napping.
As well as a way of keeping the cats entertained, staff are hoping that shining a spotlight on some of the cats' quirks will make them stand out to any potential owners and ultimately help find these special cats a home.
A cattery spokesperson said: "Here at Battersea every cat is a winner in our eyes but we wanted to take a moment to celebrate the special qualities of a few of our individual cats. No two cats are ever the same and their uniqueness deserves to be recognised – at Battersea we help cats of all shapes, sizes and sporting abilities."
Among the competitors were several cattery veterans who have all broken the average length of stay record. The dashing Micky may be a bit long in the tooth at 10 years old, but his love of drooling to show affection means he has dribbling skills to rival any pro basketball player and also won gold at 'head bumps'. Meanwhile sweet Sid may not be winning any balance contests due to his lack of a tail but his penchant for ping pong balls in his previous home made him a sure bet to take gold in racket sports while he waits for his favourite pastime, fishing, to become an Olympic sport. Deaf and partially sighted Zara is wonderfully agile, energetic and enthusiastic with everything she does so staff decided she was the feline equivalent of a heptathlete, and while one-year-old Reign may be young, he's already perfected his gymnastic floor work. The tuxedo cat can sometimes show his nerves but once he's settled, he flops with precision and rolls around the floor for his adoring fans.
The inaugural Battersea 'purr-lympics' also saw some fresh faces including two pairs of kittens. First up were Arnold and Steven, a pair of four-month-old kittens who were found abandoned in a box. This energetic duo didn't let their rough start in life prevent them from becoming a double threat. The bothers are Battersea's best wrestlers and divers, frequently leaping from their cat tree and perches – and quite often landing on one another. When he's not diving, Arnold loves spending time cuddled up to hand-knitted blankets, reminding staff of champion diver and knitting afficionado Tom Daley.
At only eleven weeks old, siblings Tanya and Ozzie were the youngest cats being judged for their athletic prowess. Ultimately though, staff decided that it was too soon to tell what specific talents the pair might have and awarded them gold for cutest and most adorable instead.
The spokesperson added: "While some cats will only be with us a short while before racing off to their new home, others may be with us for much longer as they overcome any necessary hurdles before they can cross the finish line and go to a new home. We are here to help a cat for as long as it needs, whether their journey with us is a marathon or a sprint."
Battersea has great cause to celebrate International Cat Day this year as the charity continues to increase its support of rescues overseas, as well as those in the UK. Through the work of the Battersea Academy, which was established in 2018, over 41,000 cats and dogs around the world have so far benefited from the support of the much-loved charity.
To find out more about Battersea's work with international rescues, please visit the Academy website https://academy.battersea.org.uk/.
For further information about Battersea's cats, including those currently looking for a home, visit www.battersea.org.uk/cats.
Advertisements
Visit our Shop for Lisa Parker merchandise!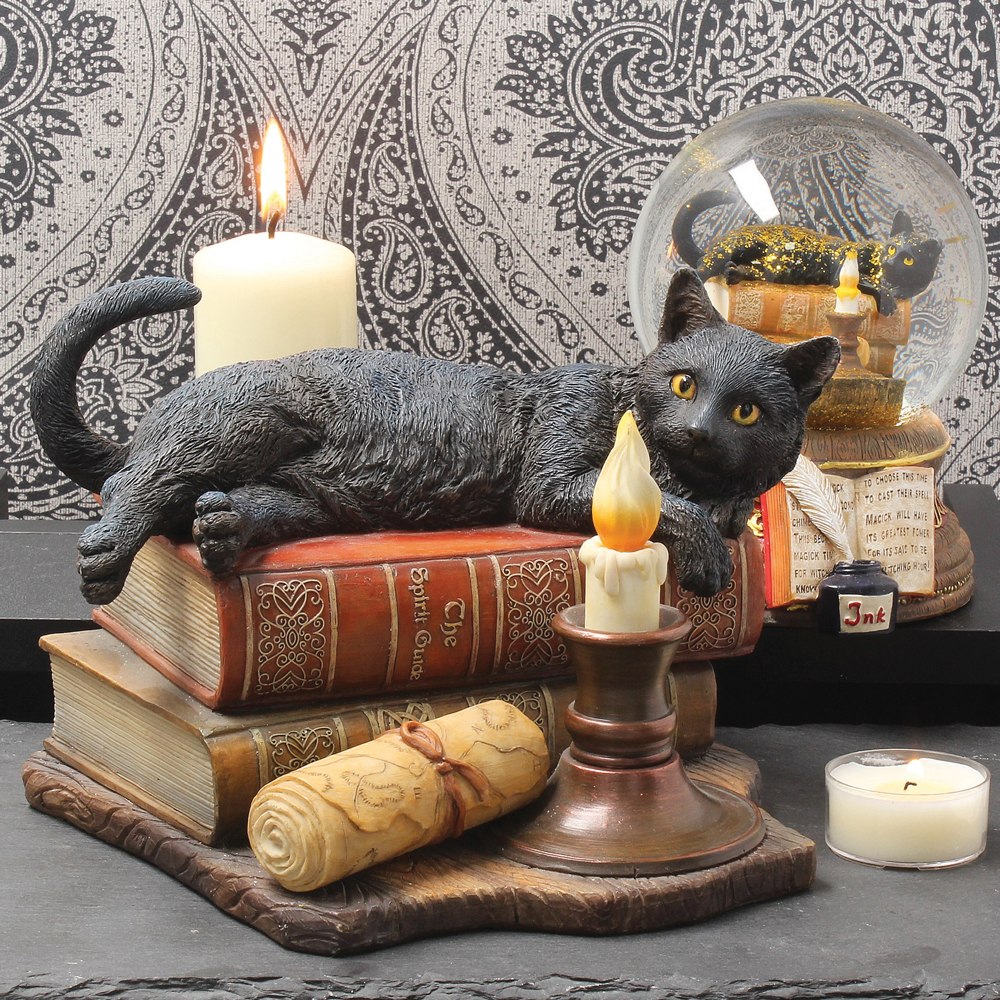 We regularly write about all things relating to cats on our Blog Katzenworld!
My partner and I are owned by five cheeky cats that get up to all kinds of mischief that of course, you'll also be able to find out more about on our Blog
If you are interested in joining us by becoming a regular contributor/guest author do drop us a message @ info@katzenworld.co.uk .