The kitten was found in a rucksack in some bushes
The RSPCA is appealing for information after a kitten was found abandoned inside a backpack in some bushes in Hull.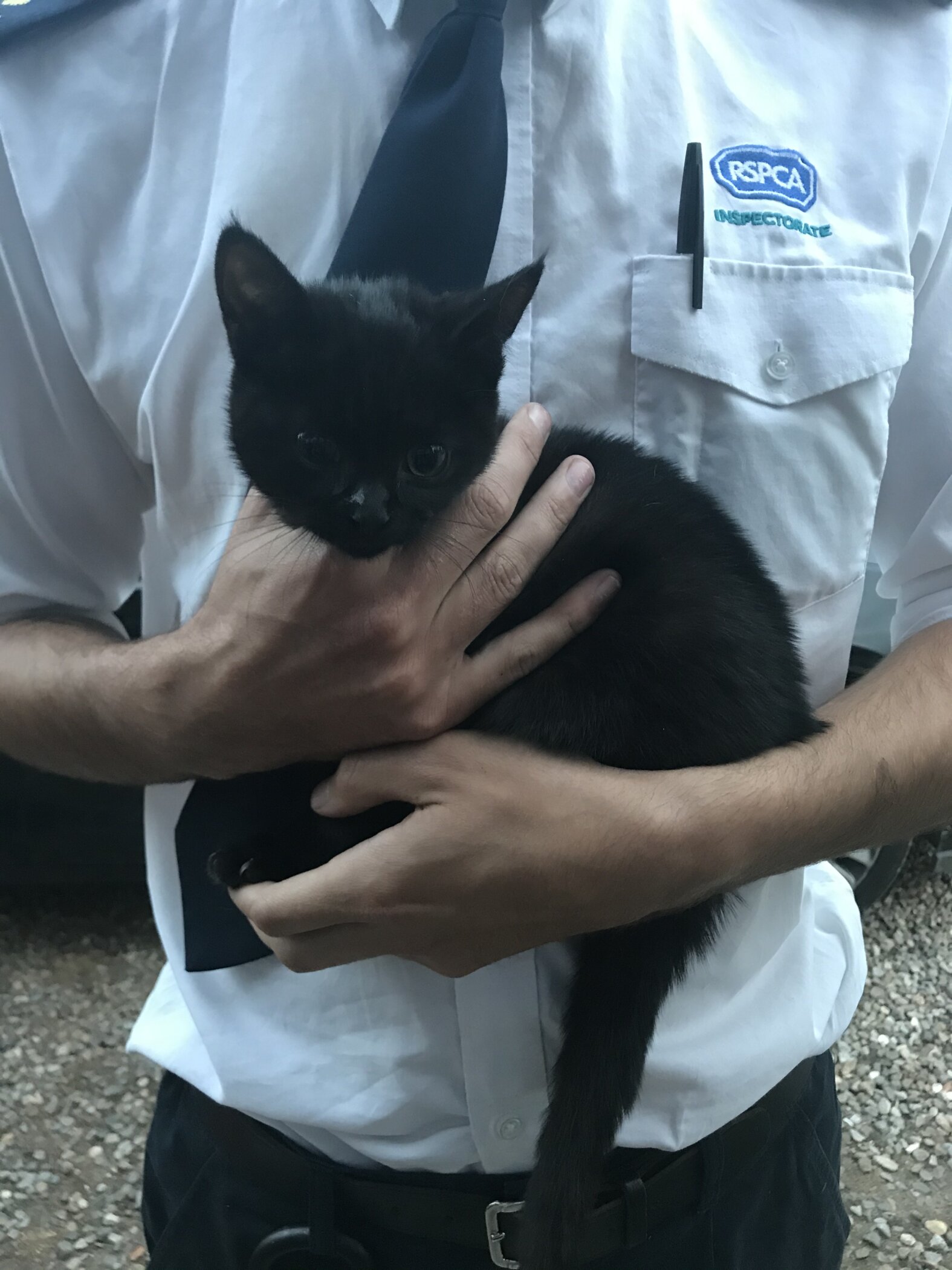 The animal welfare charity was called on Sunday, 27 June, after a member of the public heard the cat crying from inside the camouflage-print backpack in Hardane in Hull.
RSPCA Inspector Thomas Hutton attended and collected the 12-week-old female kitten.
He said: "The caller explained that they heard the cat crying and when they opened the backpack they saw the small kitten inside wearing a pink collar. They also said the bag and the kitten smells very strongly of smoke so possibly she has come from a home with smokers. The caller brought the cat home where she limped round and round in circles.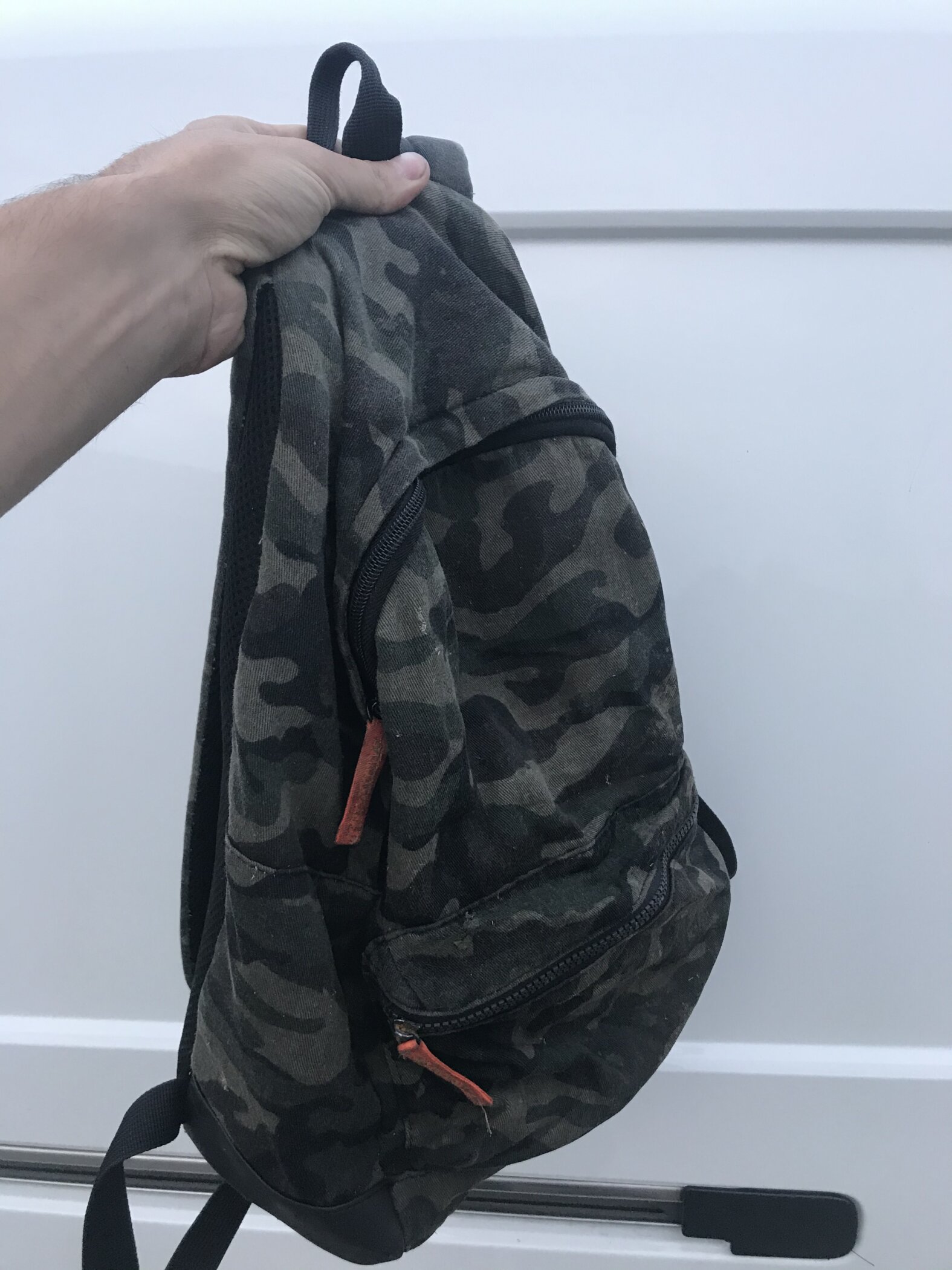 "I took her to the vets and sadly she continued her circling which made the vets believe she might have a neurological condition. After further tests, the little kitten stopped circling and the vets realised it was more like that she actually had a concussion from some sort of head trauma. She is now doing much better and she seems in good condition so we are hopeful that she will be okay.
"We know that people's circumstances can change which may mean they can no longer care for their pets but there is no excuse to abandon an animal like this. This poor cat would have been confused and frightened and also possibly suffering from a trauma to the head and we don't know at this stage if this happened before or after she was dumped.
"We are appealing for information to find out how this kitten came to be abandoned. If anyone saw anything at around 2.30pm on Sunday, or just before, in Hardane in Hull, please contact us, in strict confidence, on the RSPCA appeal line on 0300 123 8018."
The kitten has now been taken to RSPCA York Animal Home for some much needed TLC.
To help the RSPCA continue rescuing, rehabilitating and rehoming animals in desperate need of care please visit our website or call our donation line on 0300 123 8181.
Advertisements
The full range of Necoichi raised bowls and accessory now available @ Katzenworld Shop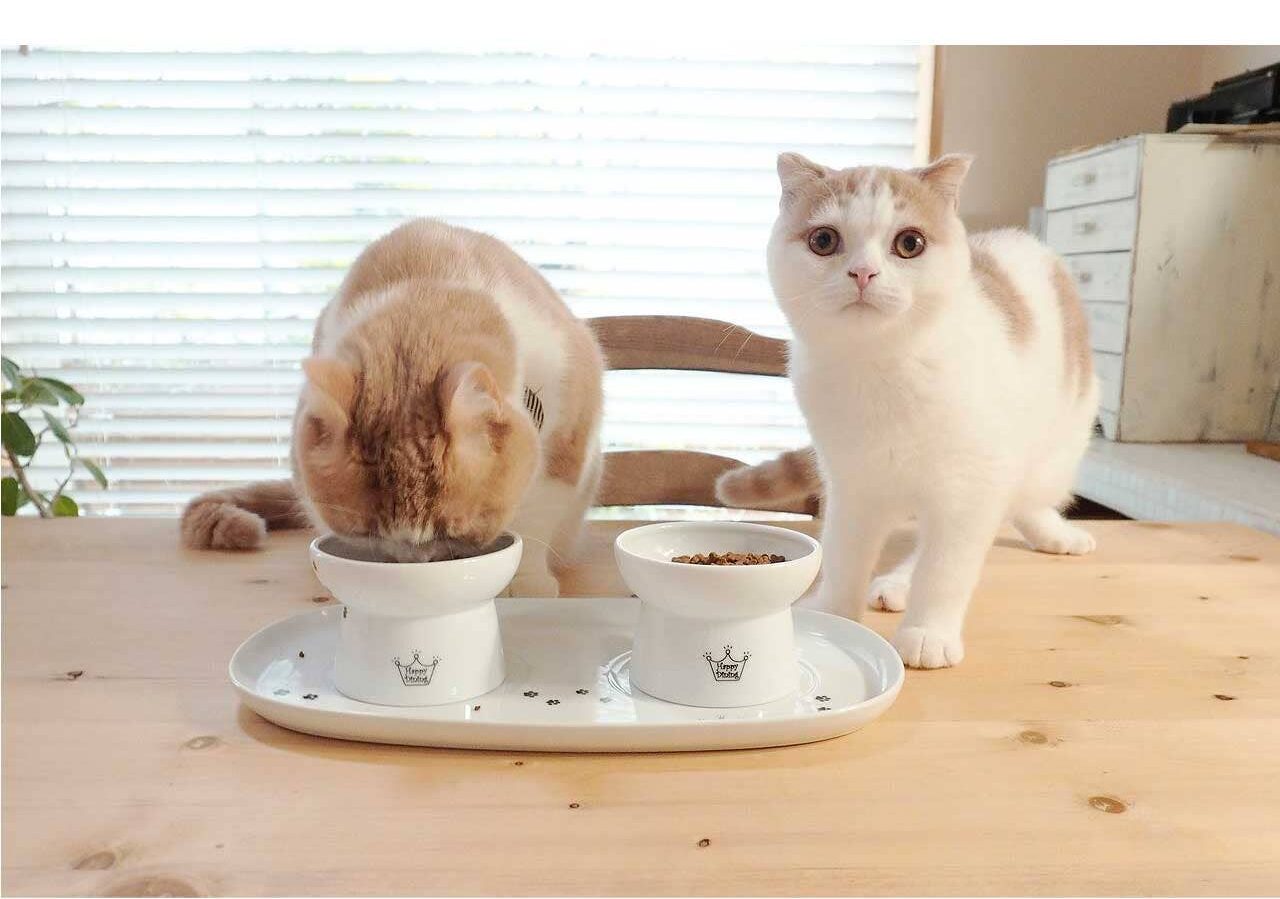 We regularly write about all things relating to cats on our Blog Katzenworld!
My partner and I are owned by five cheeky cats that get up to all kinds of mischief that of course, you'll also be able to find out more about on our Blog
If you are interested in joining us by becoming a regular contributor/guest author do drop us a message @ info@katzenworld.co.uk .