The charity is urging anyone considering buying a kitten to make sure they buy from a responsible breeder
Three cats who were rescued from an empty property which was being run as an illegal kitten farm are now in their forever homes and getting the attention and love they deserve.
Two-year-old tabby and white cats Minden and Ivy were rehomed to Toyah Howick and her mum Lisa in Nuneaton, Warwickshire. Arlo was rehomed to Lloyd and Simone Clements in Coventry, Warwickshire, and the cats are now spending their two year anniversary in their new homes after being rescued as kittens.
RSPCA inspector Louise Marston rescued them in April 2019 from an empty property in Coventry which had 18 kittens inside, many of them gravely ill or too young to be away from their mum.
Witnesses told the charity that the woman who was running the kitten farm was buying kittens from online advertisements and then making her own adverts on Gumtree to sell on for profit.
No-one answered the door at the house but Inspector Marston could see kittens on the windowsill and inside were Minden, Ivy and Arlo.
Inside there were 18 kittens in total – believed to be from three separate litters – who were living in poor conditions with a bad smell of diarrhea and filth. There was no water, no bedding or toys for the kittens to play with and there were no adult cats in the property. The house itself was empty of all furnishings – except for one sofa in the living room where the smallest kitten, who was very thin and dirty, was huddled without access to food, water or the litter tray as she was too small to get off the couch and too weak to climb.
Inspector Marston said: "These kittens were found in a house on their own and many were far too young to be away from their mum and were also at risk from the spread of feline parvovirus via contact with contaminated faeces.
"Anyone looking for a new kitten should take time to make sure they have been bred responsibly, to avoid health and behavioural issues and heartbreak further down the line. This is why the Kitten Checklist is so important as it outlines the questions the public need to be asking to make sure they are buying from a reputable breeder."
This includes seeing the kitten with their mum in the place where they were born, (now a requirement under the ban on third party sales), asking the age of the kitten, and if mum and kittens are all healthy. It also gives information on the common signs of ill health, the kitten's behaviour and how comfortable he or she is around people, all of which can indicate whether they have come from a conscientious breeder.
Over the last five years (2015-2020) the RSPCA has received 1,648 reports relating to kitten farms and whilst puppy farms may be more prevalent, the concern is that a demand in pets over the lockdown could see these reports rise.
Last October and November, commercial cat imports more than doubled from the previous year, a worrying move that mimics the commercial trade that already exists for puppies. As part of the RSPCA's #ForPupsSake campaign, the charity is calling for an increase in the age of kittens being trafficked from 15 to 24 weeks in the hope this will stop this trade and improve the welfare of cats.
Alice Potter, RSPCA's cat welfare expert said: "Every year, the RSPCA investigates thousands of reports of poorly bred puppies, sickly kittens, and gangs breeding and trafficking sick animals to sell onto unsuspecting members of the public and so we aim to bring this illegal practice to a halt.
"We are pleased to see the third-party sales ban introduced in Wales but want a viable enforcement regime for this, as well as licensing regulations enforced by the local authorities across England and Wales.  We also continue to equip potential owners with the educational tools they need to make sure they're not 'petfished' and instead are buying a happy and healthy kitten by using the Kitten Checklist."
Sadly, 12 of the 18 kittens rescued were found to be suffering from feline parvovirus and died. The others were rehabilitated and rehomed through the RSPCA's Coventry and district branch.
Toyah, Ivy and Minden's owner, said: "When we first saw them we just fell in love with them and knew they were going to be our cats. Since having them both they have brought so much joy into our lives and always make us laugh with the silly little things they do together. They always want cuddles and fuss and they love being brushed and pampered. The house wouldn't be the same without them!"
Simone and Lloyd Clements from Coventry adopted Arlo and Maple but sadly Maple died following a dog attack shortly after she was adopted.
Arlo, the male tabby and white cat, settled into his new life straight away and has well and truly become a member of the family.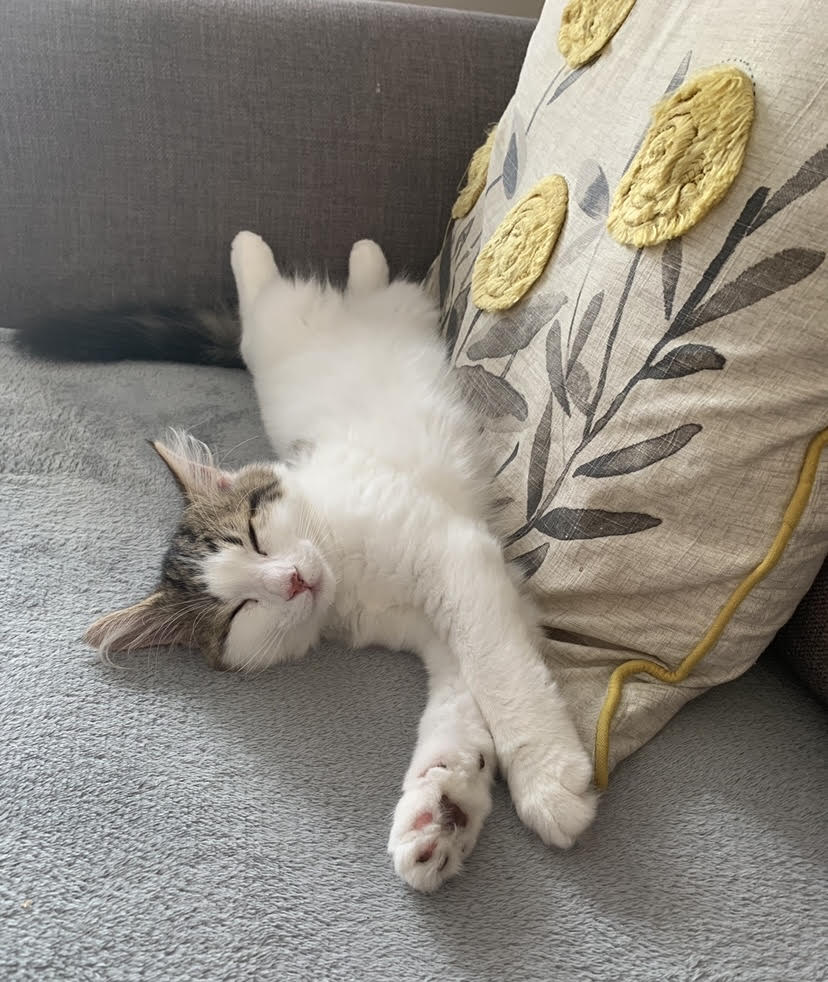 Simone said: "We knew we wanted to adopt rather than buy a cat so we went to the RSPCA. I've always had cats so I persuaded Lloyd to get one. When we saw the kittens at the branch we just fell in love with Arlo! Lloyd was supposed to be picking him up that day but he also spotted Maple and phoned me to ask if we could adopt them both which of course I said yes!
"Arlo absolutely adores my daughter Ella and he loves to go to my neighbours to get treats from them! He's just so friendly and lovely."
For more information about the Kitten Checklist visit: https://www.rspca.org.uk/adviceandwelfare/pets/cats/kittens
To help the RSPCA continue rescuing, rehabilitating and rehoming animals in desperate need of care please visit our website or call our donation line on 0300 123 8181.
Advertisements
Visit our Shop for Lisa Parker merchandise!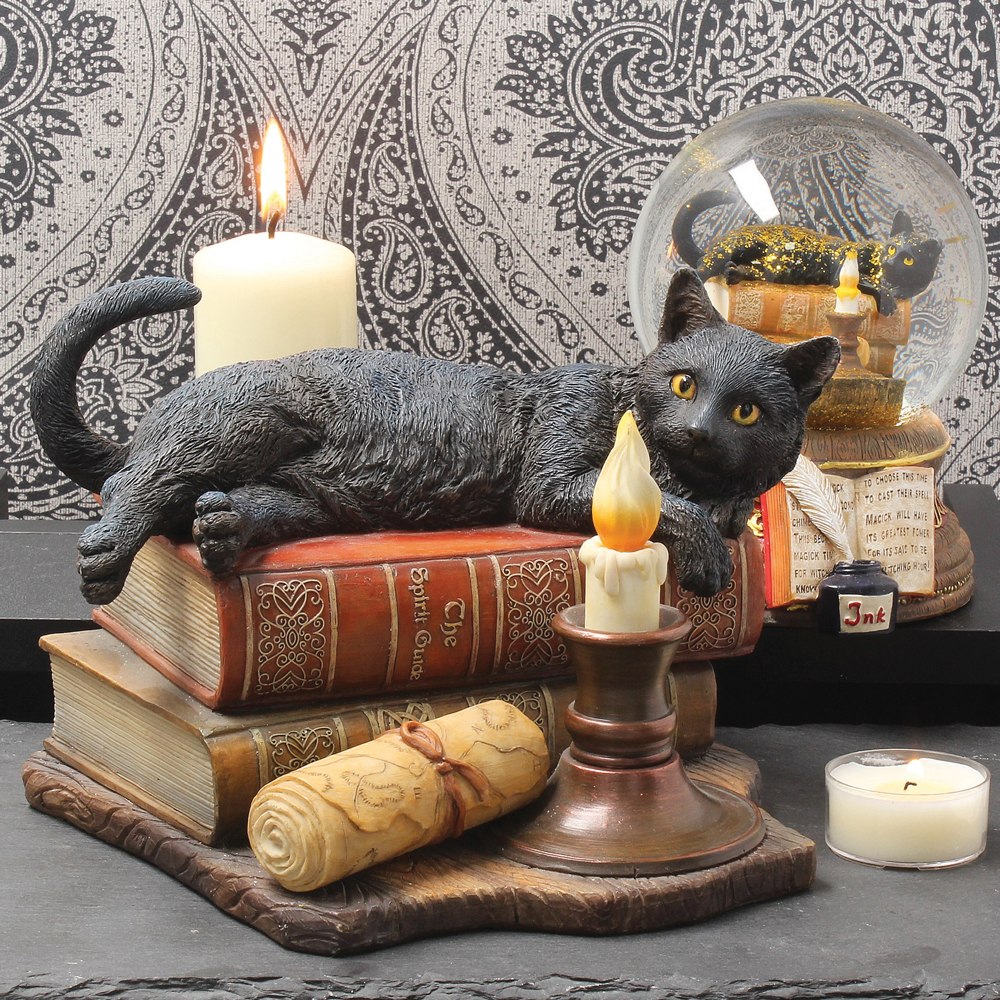 We regularly write about all things relating to cats on our Blog Katzenworld!
My partner and I are owned by five cheeky cats that get up to all kinds of mischief that of course, you'll also be able to find out more about on our Blog
If you are interested in joining us by becoming a regular contributor/guest author do drop us a message @ info@katzenworld.co.uk .