Preventing and diagnosing ticks in pets
Ticks are small parasites which feed on humans and animals alike. They're more common in during the summer months, so time is ticking to give your pet the best chance of avoiding these potentially dangerous critters.
Preventing Ticks
PDSA Vet Nurse, Nina Downing said: "The best treatment is prevention, as it's so worrying when you do find a tick on your pet. During the summer months it's important to avoid areas where ticks are common, to check your pet's fur regularly and treat your pet throughout the year with a tick-prevention treatment.
"Ticks are more common in wooded and moorland areas, especially where sheep or deer roam, and in long grass. If ticks are a problem where you live, try to avoid letting your dog explore in these areas and stick to paths.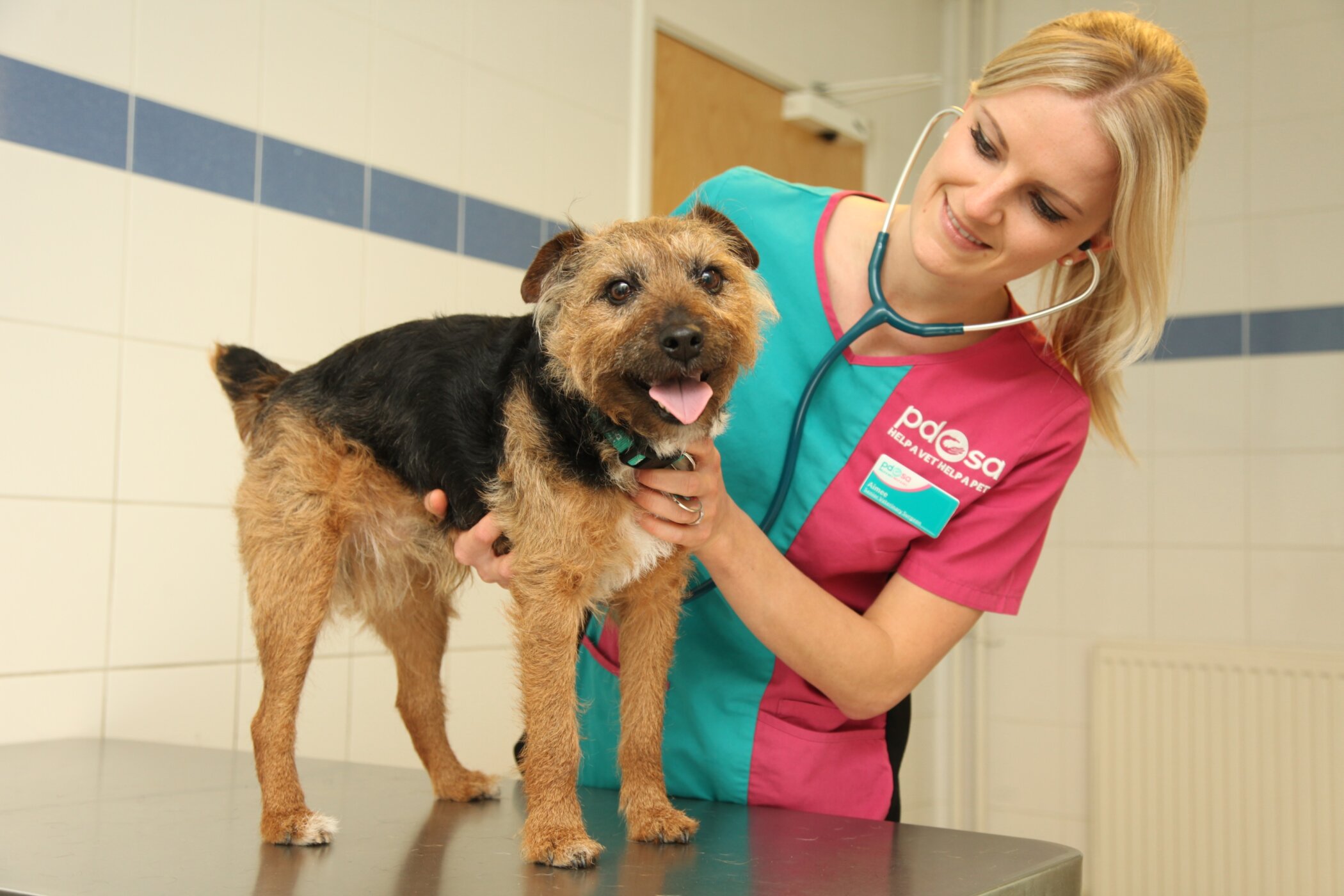 "Regularly check your pet for ticks, especially after going outdoors – pay close attention to between their toes and on their face, around ears, groin, armpits and tummy. Ticks are tiny when they first attach, so it can be surprisingly hard to spot them until they get quite big a few days later, which is why it's important to be thorough.
"The good news is that there are tick spot on treatments or tablets for dogs and cats, which will kill the tick quickly once they've attached to the pet, greatly reducing the risk of diseases being transmitted. There are also collars available, which not only kill ticks, they repel them too."
PDSA's online shop (pdsapetstore.org.uk) has KRKA FleaScreen Combo treatments available for both dogs and cats, which help to keep your four-legged friend safe from fleas, worms, ticks and lice alike.
Risk of Lyme Disease
Nina continued: "Not only are ticks unpleasant, but they can also be dangerous as they sometimes carry harmful diseases such as Lyme disease. Although only a very small percentage of dogs that have been bitten by a tick will develop Lyme disease, it's important to be aware of the signs to look out for, especially if you think the tick could have been attached for a few days. Symptoms to look out for include a high temperature, joint pain or swelling, and lack of energy, all of which can come and go and may appear several weeks or months after the tick bite."
Removing Ticks
"The easiest way to remove a tick is with a special 'tick removal tool', using a rotating motion. Don't pull the tick, as this is likely to result in incomplete removal. If you're not sure how to do this, speak to your vet, as they will be happy to show you.
"Common myths suggest dealing with ticks by squeezing its body, destroying it with a lighted match or putting Vaseline on a tick to suffocate it – these methods actually increase the risk of Lyme disease as they make the tick 'regurgitate' from shock. Sso don't be tempted to try these, or use normal tweezers or your fingers!"
PDSA is the UK's largest vet charity. We're on a mission to improve pet wellbeing through prevention, education and treatment. Support from players of People's Postcode Lottery helps us reach even more pet owners with vital advice and information. www.pdsa.org.uk
Advertisements
Click to visit our Shop for the hassle-free Zen Clippers!
We regularly write about all things relating to cats on our Blog Katzenworld!
My partner and I are owned by five cheeky cats that get up to all kinds of mischief that of course, you'll also be able to find out more about on our Blog
If you are interested in joining us by becoming a regular contributor/guest author do drop us a message @ info@katzenworld.co.uk .