Hi everyone,
It's Oliver here today with an update from Katzenworld HQ. 😀
You may remember that we told you about our surprise box from FreakMEOWt. Well today we are back with another look at their awesome catnip toys.
Oliver: This looks a bit like that fishy stuff the humans sometimes bring home after work. What is it called again…
Nubi: SUSHI!
Oliver: Oh Yes that's it!
Oliver: Oh… They look so good but why are they inside that plastic box.
Nubia: So you don't eat them all at once…
Oliver: Yes! At last it's open 😀
Oliver: What's that shadow…
Nubia: ME!!!
Oliver: Ack! But it's my turn first. 😮
Nubia: Fine, fine… ;o
Oliver: Woohooo 😀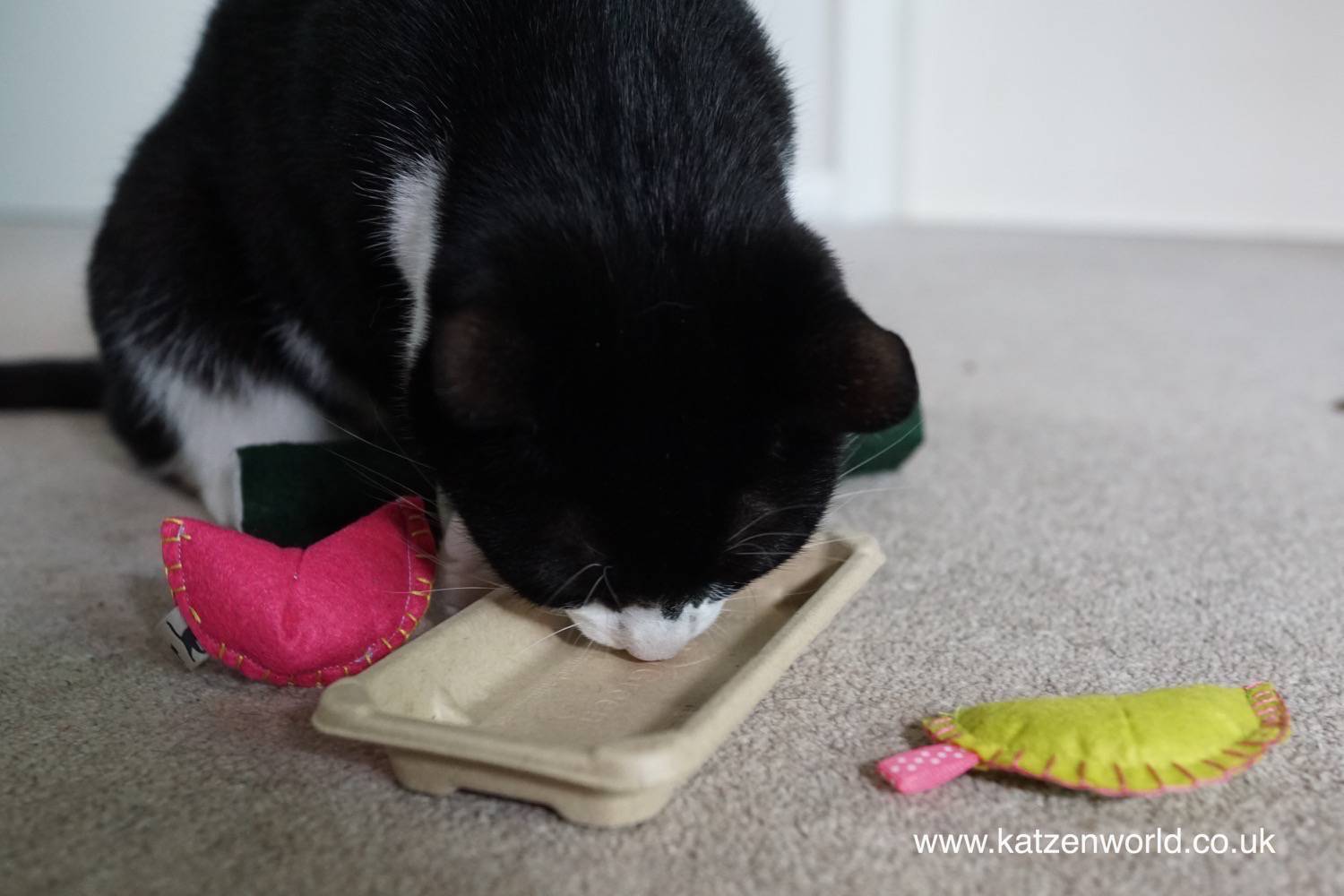 Nubia: Oliver…. You appear to be creating a mess o.O
Oliver *mumbles with full mouth* But it's a lot of fun
Oliver *Chewing on sushi roll*
Nubia: Greayt… I'll get slobbery toys again 🙁
Oliver: I m just making sure it's safe for you. 😀
Oliver: That's it , I am done for now D:
Nubia: For the love of catnip… At last!!! <3
Signed by,
His Mewojesty King Oliver the Maker of Mischief
&
Her Meowjesty Queen Nubia the Disturber of Peace
We regularly write about all things relating to cats on our Blog Katzenworld!
My partner and I are owned by five cheeky cats that get up to all kinds of mischief that of course, you'll also be able to find out more about on our Blog
If you are interested in joining us by becoming a regular contributor/guest author do drop us a message @ info@katzenworld.co.uk .