Cats Protection invites children to an exclusive virtual event with author and TV presenter Dermot O'Leary
Thursday 8th April at 4pm, YouTube Live, Facebook Premiere and on www.cats.org.uk
To celebrate the launch of his latest book in the exciting Toto the Ninja Cat series, Dermot O'Leary will be taking part in a video conversation with Cats Protection's Director of Veterinary Services, Dr Maggie Roberts.
Dermot and Maggie will be discussing his books, his childhood and the inspiration for the Toto books – Dermot's own rescue cats, plus answering questions from young fans and cat-owners and addressing today's cat related issues, with plenty of fun feline stuff thrown in too.
The exclusive video conversation will be going live on YouTube and as a Facebook Premiere from 4 pm on Thursday 8 April, and available on the Cats Protection education portal www.cats.org.uk/education making it an ideal watch for cat-loving kids and their parents at home during the Easter holidays.
Dermot said: "I'm a big believer in the importance of rehoming animals, especially cats as you know, so I'm really pleased to be working with Cats Protection – they help over 200,000 cats and kittens every year and despite the lockdown they've rehomed around 20,000 cats thanks to their Hands Free Homing scheme. My cats Toto, Silver and Socks were all rescued and you can learn a bit more about them in my Toto The Ninja Cat books and in this exclusive online event, hosted by Cats Protection, where we'll be talking all about cats and how to take care of your own little feline ninjas!"
Maggie said: "It's fantastic that Dermot is such a passionate cat lover and that he promotes our feline friends in such an entertaining way for children. Here at Cats Protection we want every cat to have the chance to live their best life so we're thrilled to be working with Dermot and getting the chance to talk to other fans about helping the UK's cats and kittens do just that!"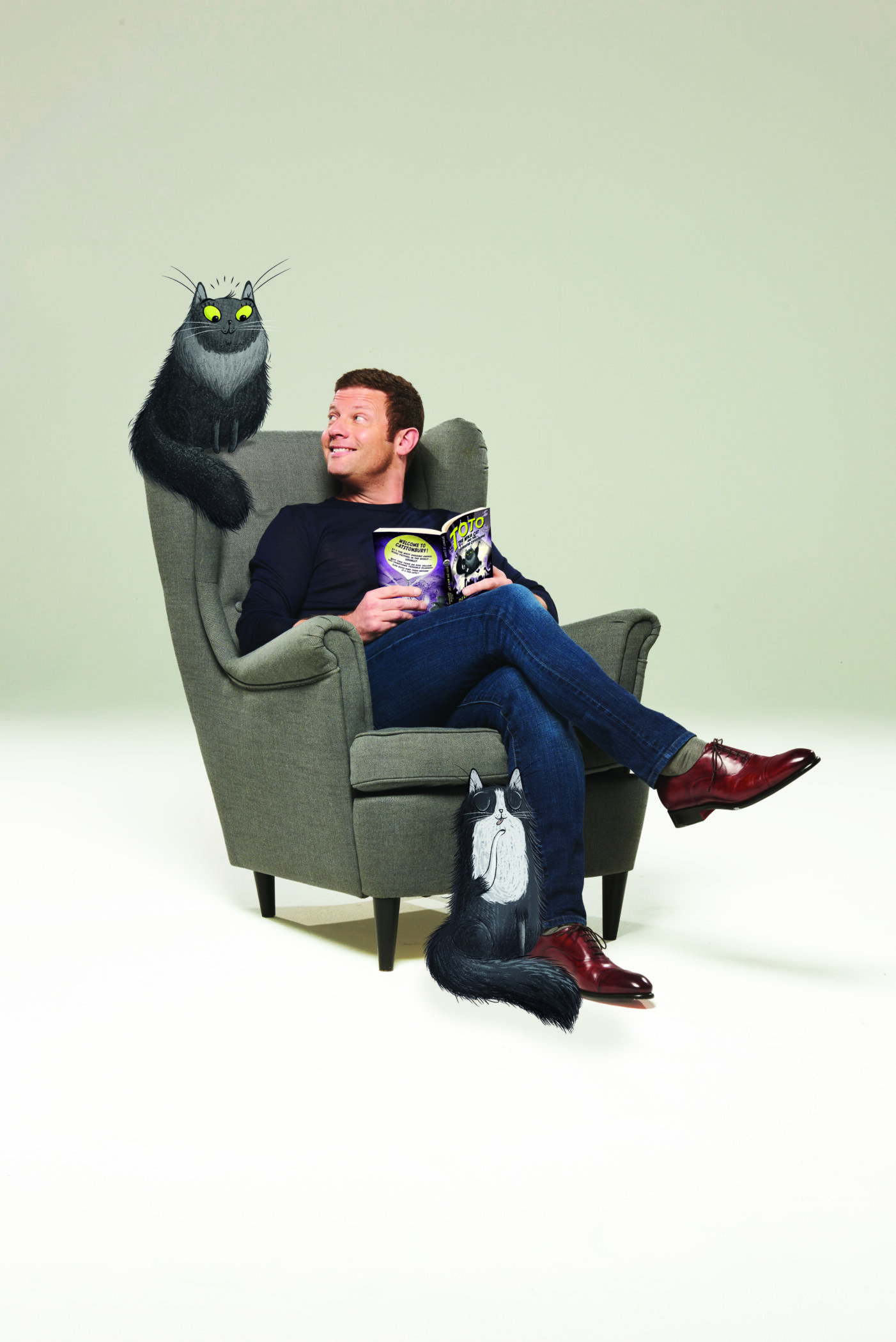 Toto is no ordinary cat, she is almost blind, but that doesn't stop her having brilliant adventures with her brother Silver, in Dermot's series of four books aimed at ages 6-10. Their exciting new adventure takes them on a hunt to catch a jewel thief in Toto the Ninja Cat and the Mystery Jewel Thief.
Toto the Ninja Cat and the Mystery Jewel Thief by Dermot O'Leary, illustrated by Nick East, is out now in paperback from Hodder Children's Books.
FB Premiere: www.facebook.com/catsprotection YouTube Live: www.youtube.com/catsprotection
Advertisements
Click to visit our Shop for the hassle-free Zen Clippers!
We regularly write about all things relating to cats on our Blog Katzenworld!
My partner and I are owned by five cheeky cats that get up to all kinds of mischief that of course, you'll also be able to find out more about on our Blog
If you are interested in joining us by becoming a regular contributor/guest author do drop us a message @ info@katzenworld.co.uk .