For many people, a cat is not just a pet but a cherished family member. You wouldn't skip celebrating your mum, dad, or sister's birthday, so shouldn't your feline friend get some TLC on their big day as well?
How do you make this event memorable, given that this is a pet we are talking about? Is it possible to throw a party that fittingly represents the fête? Any fun ideas that can make this day etched in your cat's mind? Well, we are so delighted you asked. Read on!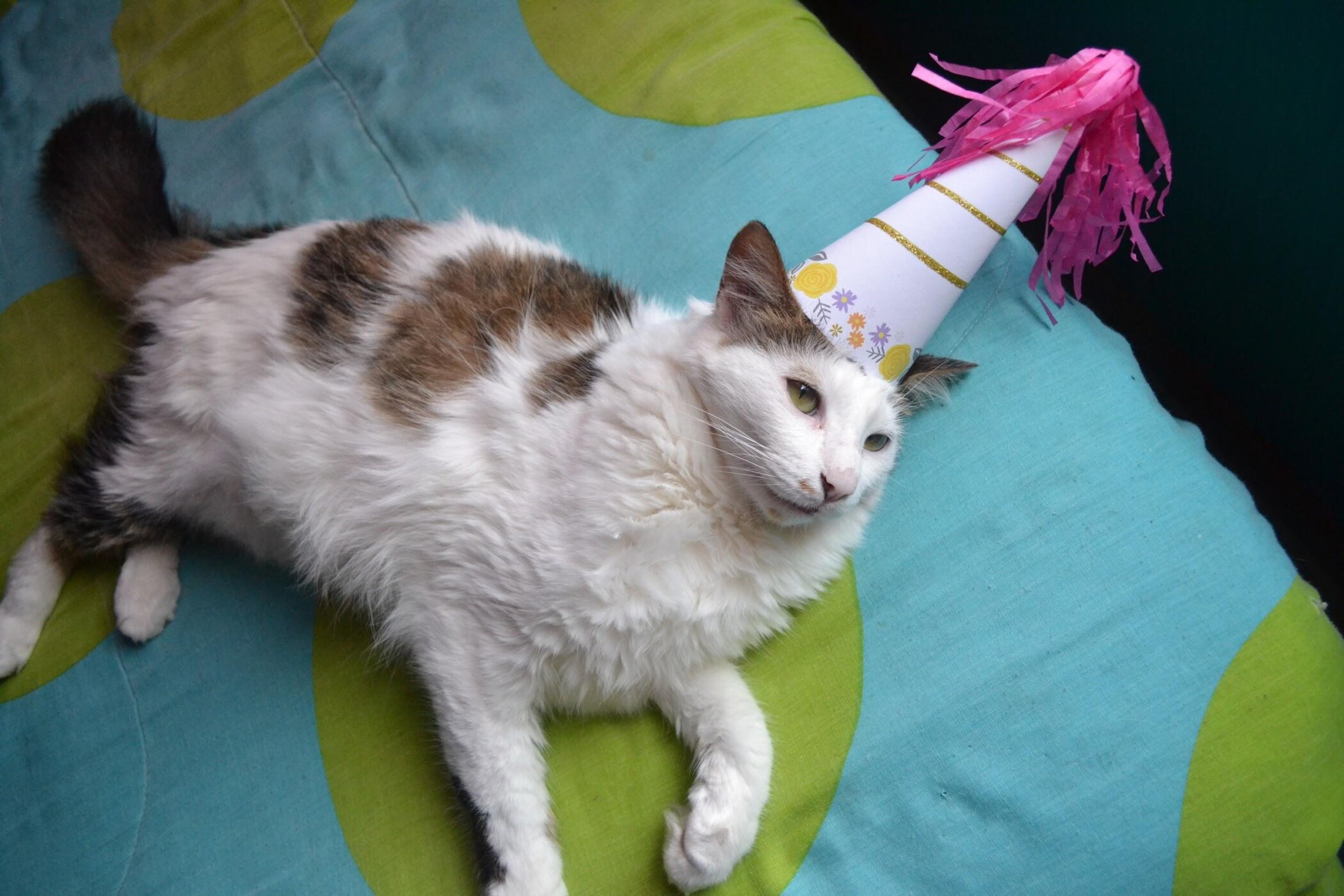 Photo by Christina Hernández on Unsplash
Get a pet-safe cake for your cat
A cake is always the main item at any birthday celebration. Sadly, cake for humans is packed with sugar, chocolate, and other ingredients, which are unsafe for cats. This doesn't mean your cat has to go without, though!
You can easily get one from your local pet shop. But to make the experience unforgettable, consider baking one yourself. Nowadays, you can find dozens of cat-safe cake recipes online. Make sure that these recipes use cat-friendly ingredients such as salmon, bananas, pumpkin, milk, cheese, and eggs.
Photo by Danil Aksenov on Unsplash
Buy some cat treats
Cats love food. They will always love some extra bites. Purchase a range of varying cat treats, including her favourites. Got time to prepare one? Great! A homemade treat can serve the purpose as well. Hide these treats all over the house and have your kitty find them. This will definitely excite her on her special day.
Surprise your cat with a new toy
Some cats have a favourite plaything they never part with, whereas others quickly get bored by toys. Regardless of which category your cat falls into, rest assured they will appreciate a toy on their birthday or adoption day. Keep in mind your cat's age as you go shopping for a gift. You wouldn't want an age-inappropriate toy for your kitty.
Alternatively, you can let your cat pick out her own toy. Visit the nearest pet store and help your cat browse the aisles. Go for one that appears to pique her interest. Given that your cat is the one doing the picking, they will be more than happy to play with it later!
Go for comfort instead of decorations
While we humans may value festive decorations like streamers, confetti, and balloons, these items will likely go unnoticed by your cat and may even become a choking hazard. You wouldn't want your kitty's party to be spoiled by an unexpected trip to the vet.
Instead of filling your home with decorations, upgrade your cat's favorite spaces with a cozy cat cave or a new downy blanket to curl up with. Additionally, you can help your cat look fun and festive with a new bandana or outfit.
Go on a cat-friendly adventure
Some adventure-prone cats like exploring. Why then not go for a pet-friendly trip with your cat as a way to celebrate this day? You can visit her favorite park or trail or even somewhere entirely new. The key point here is to give your cat an engaging experience. Remember to carry her favorite treats just in case she gets hungry or her preferred toys to make the most of the experience.
Have a portrait made of your cat
It's normal to get pictures taken for our children's birthdays — why not try this tradition with your feline friend? Find a pet photographer near you and make an appointment for a special portrait session. Generally, you will want to plaster your cat's cute face on t-shirts, note cards, pads, mugs, and more. With these photos, you can also consider creating a photo memory book that contains each year's birthday pictures as a future keepsake.
Double the attention on their birthday
Another easy way to celebrate your kitty's birthday is to give them some extra attention. Have a few lengthy petting sessions if your kitty loves being petted. Play with them longer than you normally do. Or if you usually don't let your cat access specific areas or rooms in your house, then on this day, let her accompany you to that room. Show them a bunch of love that they are not used to.
Photo by Bermix Studio on Unsplash
Donate to a rescue or shelter in your cat's name
Birthdays are about sharing the love. Why not involve your cat on this special day to positively impact another pet's life? One way you could do this is by donating to a local rescue or shelter in your cat's name. Spread the word and try to raise funds by telling your cat's personal adoption story on your social media channels. For example, you can make a viral YouTube video or start a blog highlighting your cat's day-to-day life experiences. The donations that come from that can be channeled to a rescue center or shelter of your choice and be used to take care of other pets as they await adoption.
Going the extra mile for your cat on their adoption day or birthday will ensure they feel special and loved as they start a new chapter in their lives. All the best as you fill their day with fun and exciting memories that you both can treasure!
Advertisements
The full range of Necoichi raised bowls and accessory now available @ Katzenworld Shop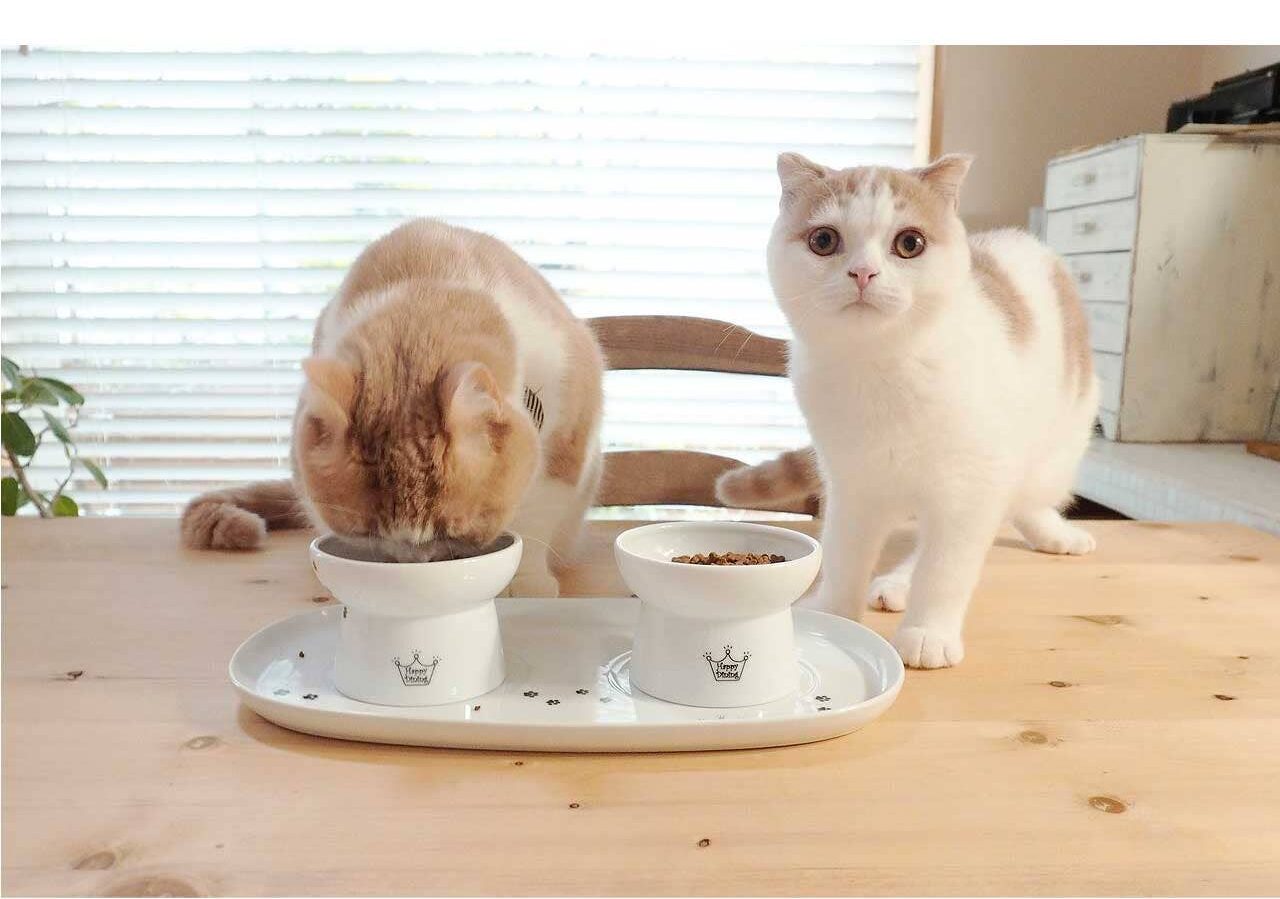 We regularly write about all things relating to cats on our Blog Katzenworld!
My partner and I are owned by five cheeky cats that get up to all kinds of mischief that of course, you'll also be able to find out more about on our Blog
If you are interested in joining us by becoming a regular contributor/guest author do drop us a message @ info@katzenworld.co.uk .