Having pets can improve your life in many ways. When you have one, you'll get to exercise more, and learn how to be more patient. Being a pet owner may also help you ward off allergies because spending more time with pets may boost your immune system.
If you want to become one of the best pet owners in the world, you should prioritize keeping your pets happy and healthy. You may fulfill this role by incorporating CBD oil into your pet's daily routine.
CBD (cannabidiol) is a natural compound extracted from hemp plants. It's also known to bind with the receptors found in your pet's body to provide these benefits:
1. Alleviate Pain
Pets, especially when young, are naturally playful. When you choose to adopt a kitten, for example, expect that you'll have to run around to keep up with your feline friend. While this behavior is normal, being energetic may also become the reason why your pets will be more susceptible to injuries that can cause body pain.
One of the biggest benefits of CBD for your pets, especially cats, is its ability to alleviate body pain. CBD oil can bind with the receptors found in your pet's brain, creating an anti-inflammatory response that helps to manage pain. If your pet cat regularly suffers from chronic body pain and symptoms of arthritis, then they may greatly benefit from the pain-killing abilities of CBD oil.
2. May Reduce Anxiety And Stress
Just like human beings, your pet's mental health is also as important as their physical health. To ensure that they continue to live healthily and happily, as a pet owner, you need to make sure that your pet is free from any kind of stress or other mental health problems.
If your pet cat, for instance, usually experiences symptoms of separation anxiety when you leave them alone at home, consider adding a few drops of CBD oil to their meals or drinks. CBD oil may help reduce anxiety and stress among cats because it may encourage their brains to produce more serotonin. This neurotransmitter controls your pet's social behavior and regulates their mood. Having regular levels of serotonin will make it easy for your pets to ward off stress and prevent any mental health problems in the long run.
Even though experiencing anxiety and stress is common among pets, it should never be left unaddressed. Anxiety and stress may have detrimental effects on your pet's health and can become the reason why they'll have shorter lifespans and increased susceptibility to illnesses and diseases.
3. May Help Battle Cancer
According to statistics, cancer is the leading cause of death among pets. For the past ten years, more than 50% of senior pets develop cancer and eventually die from it. Aside from being chronic, the inability of the pet owner to determine the symptoms of cancer in their pets is also one of the reasons why more cats and dogs are dying due to cancer annually.
Fortunately, you can keep your pet safe from cancer by letting them use CBD oil. According to studies, CBD oil may have the ability to block off the energy source of cancer cells in the body, preventing them to spread and multiply. CBD oil may also provoke the death of cancer cells in your pet's body without harming their healthy cells.
4. May Increase Appetite
All of your efforts to provide the right nutrition to your pets will be useless if they don't have the interest to eat or even touch their bowls. While missing one meal a day isn't a cause for concern, missing too many for a couple of days can be alarming. Loss of appetite among pets, especially cats, can lead to malnutrition, and in worse cases, death.
If your pet is no longer eating as frequently as usual, it might be time to consider giving CBD oil to them since it's known to increase appetite among pets. This works because CBD oil may reduce the symptoms of an upset stomach, encouraging your pets to eat again.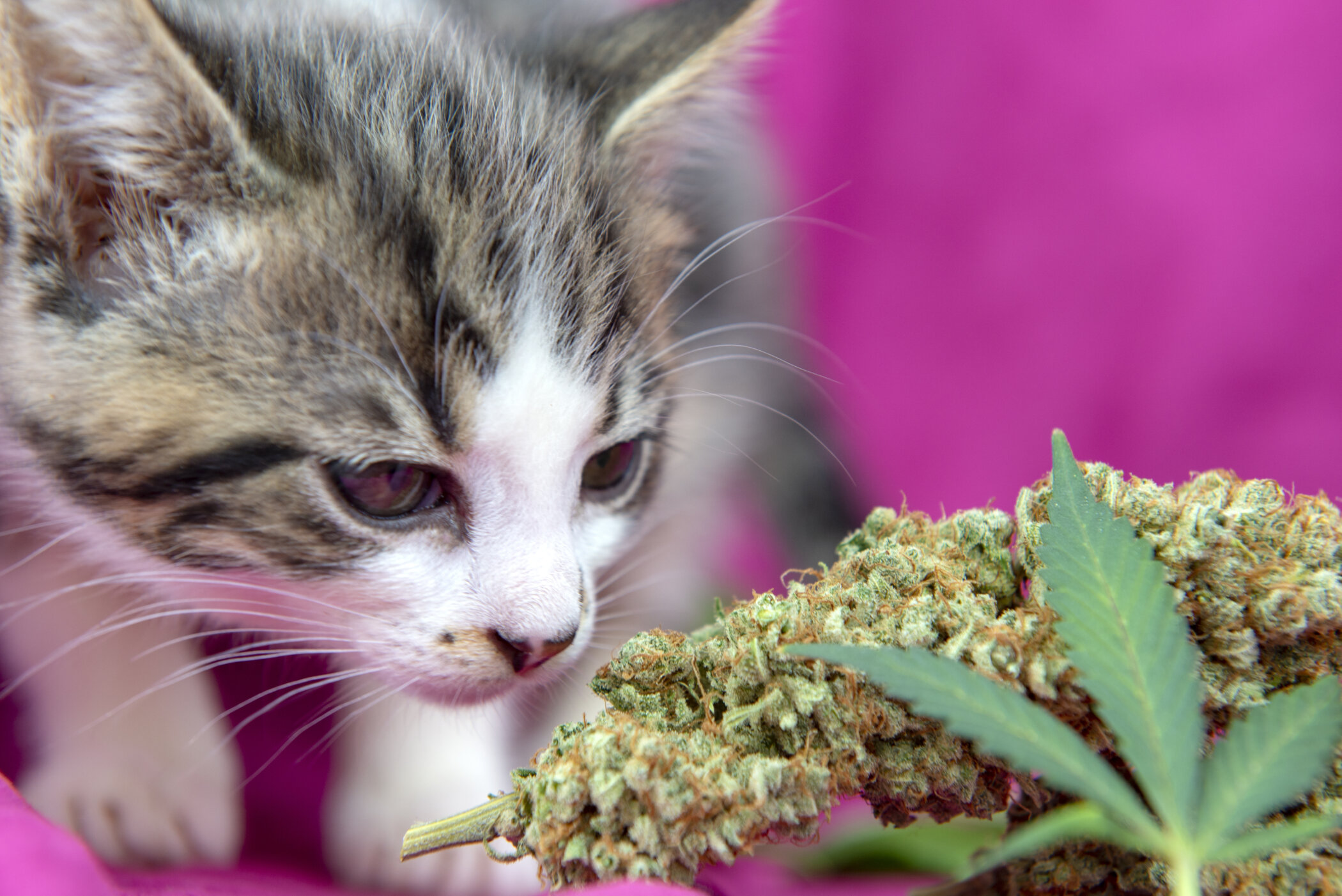 See Your Vet First
Letting your pets use CBD oil will make it very easy for you to better take care of their health. This product provides benefits that you can't find from any other over-the-counter medicine available today.
But regardless of how beneficial you think CBD oils are, it's still important to consult a vet before letting your pets use them. Your vet can help you pick a CBD oil in the market that suits the needs of your pet, ensuring that they remain safe when using the product.
Advertisements
Visit our Shop for top-quality cat toys and cat lover products!
We regularly write about all things relating to cats on our Blog Katzenworld!
My partner and I are owned by five cheeky cats that get up to all kinds of mischief that of course, you'll also be able to find out more about on our Blog
If you are interested in joining us by becoming a regular contributor/guest author do drop us a message @ info@katzenworld.co.uk .