Hi everyone,
We thought it's time to revive our little section on "working cats"! There are many businesses around that have a little cat companion living with them and that is what this section is all about.
Weither it be a shop selling goods or you are a carpenter. We want to hear what your cat companions get up to so send us an email today to info@katzenworld.co.uk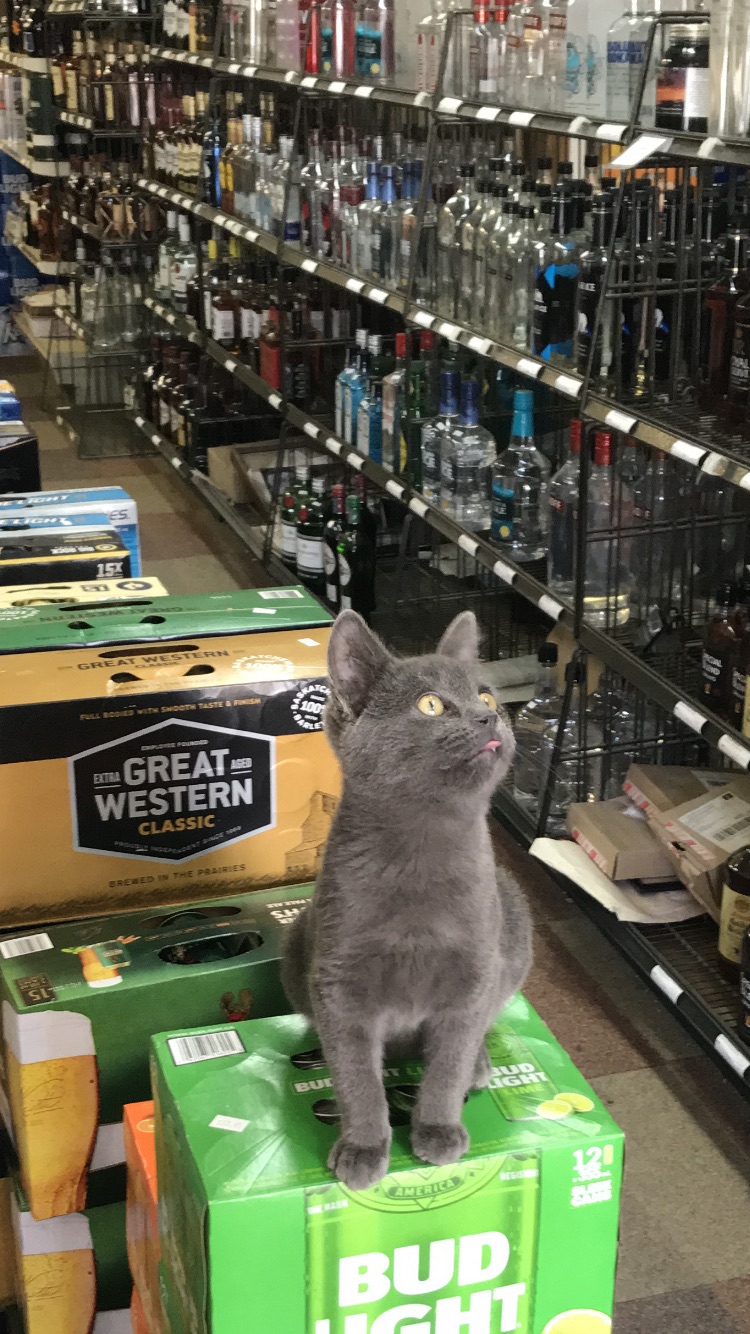 This is the store cat Rowdy who loves to sleep in the beer flats.
Now who wouldn't want to go shopping and get a chance to meet an adorable cat at the same time? 😉
If you too have a "working cat" why not drop us an email with your story today!
Thanks,
Marc
Advertisements
Visit our Shop for top-quality cat toys and cat lover products!
We regularly write about all things relating to cats on our Blog Katzenworld!
My partner and I are owned by five cheeky cats that get up to all kinds of mischief that of course, you'll also be able to find out more about on our Blog
If you are interested in joining us by becoming a regular contributor/guest author do drop us a message @ info@katzenworld.co.uk .