I'm a senior cat, 15 years old and I'm not as active as I used to be.  My mom is always looking for fun ways to get me moving.  It's not always easy because I like to sleep a lot.
Bring my tunnels out and I have to take a look inside.
What's this?  Oh a string, what fun.  Wiggle it over, under around or through the tunnel and I'll chase it, but watch out for my claws.  I'm fast.
Gotcha.  Now you can't go anywhere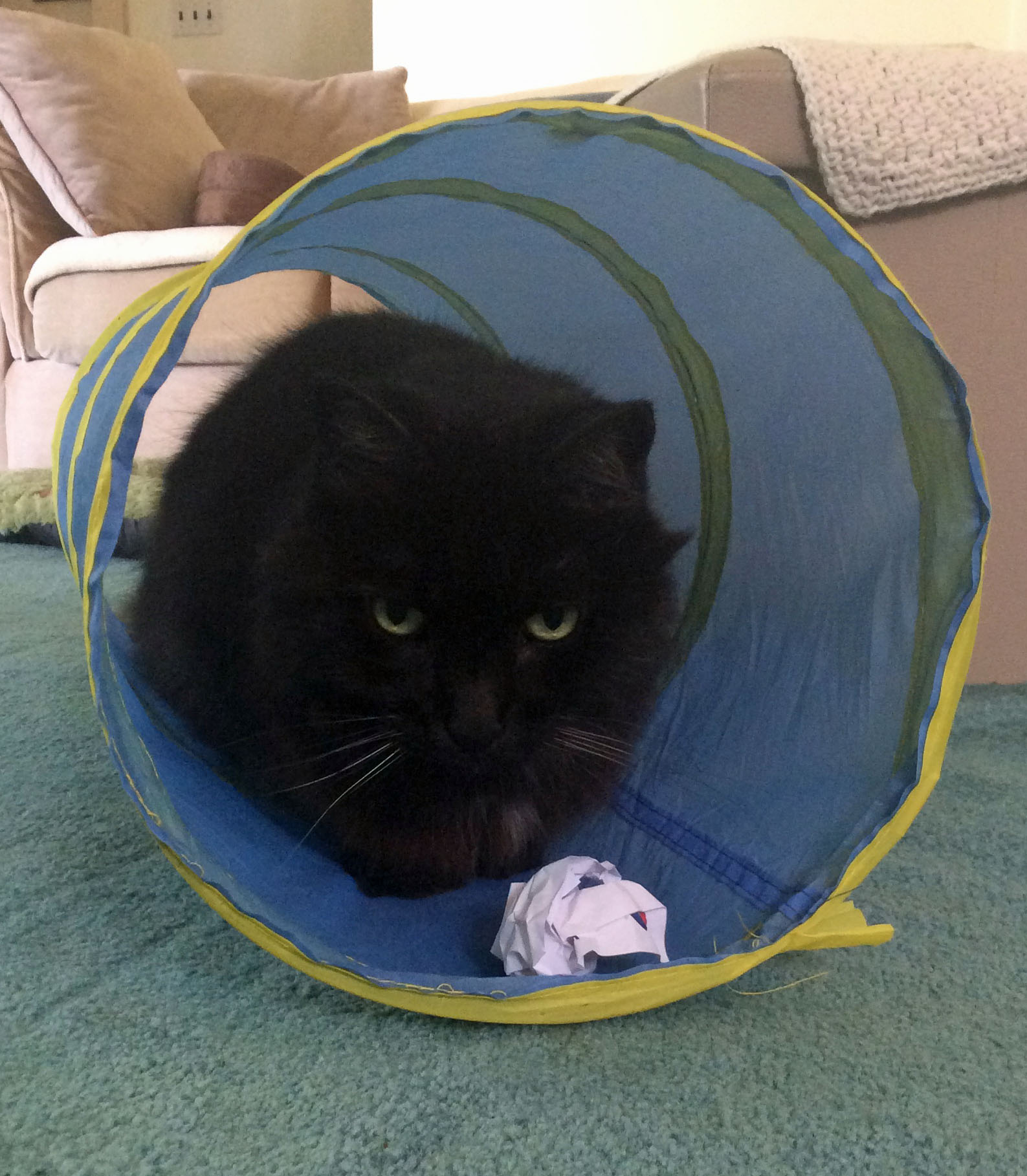 Throw a crumpled piece of paper inside and I'll stare at it.
Then suddenly whoosh…I send it flying.
Senior cats need to take a rest from playing.  Tunnels are a perfect place for a cat nap.
Another way to keep me active is to bring out the flashlight.  I love chasing the light, but I'm never able to catch it.
Mom says it's important for me to keep moving and these games can keep me both physically and mentally active.  All I know is that I'm having fun.
Advertisements
Visit our Shop for top-quality cat toys and cat lover products!
I live in Canada and I'm owned by one cat named Teddy. I enjoy photographing him and writing about the many cats that I've had over the years. I have a blog https://thecatcorner713059931.wordpress.com where I share my cat's photos, stories and adventures.