The two main things that put people off getting a pet are the responsibilities that looking after an animal bring, and the cost of caring for them. Owning a pet means that you need to feed them, clean them, take care of them, and, depending on the kind of pet, this can be a significant commitment. Living with a pet means that you have to put more thought and preparation into travelling. You can no longer just up and leave. If your pet is travelling with you, you need to think about things like vaccinations and pet passports. At home, you'll need to make sure that your house is suitable, and that you have enough free time to care for a pet. When you home a pet, they become a big part of your life and a crucial member of your family. 
Many people choose to buy a cat instead of a dog because the commitment can seem less intense. Cats don't need walking, and their needs are often more simplistic. But, they still have many advantages. A cat can be a significant boost to your mental health, and give you lots of love and loyalty. They can improve your mood and become a loving companion. Cats are great. 
But, while they might not be as big a responsibility or have as many requirements as a dog, they still cost money. All pets come with costs; there's no escaping that, and generally speaking, the bigger the pet, the more they cost. So, while a cat wouldn't normally cost as much as a large animal like a horse, or even a dog, they are often more expensive than caged animals like gerbils or hamsters. 
There's no doubt that a cat is worth the expense. They will love you and offer you comfort and support. They are also really, really cute. But, you shouldn't buy an animal that you can't afford to care for. It might mean that you have to make sacrifices or that you can't give your beloved animal the life that they deserve. 
If you are longing for a cat, it's important that you understand the costs involved, and that you make sure that you can afford it before you seriously consider moving an animal in. Here are some of the things that you should be thinking about.
How Much Does a Cat Cost?
The upfront cost of the cat itself could be relatively small. You could rehome a cat from a shelter for less than £100, or sometimes just for a donation. Or you could buy a kitten from someone that you know with a litter for a discount. Buying a non-pedigree cat can be another way to save money, but they could still cost around £200, but some breeds, such as a British Shorthair, can cost over £1000. It really depends on what kind of cat you want and where you are getting it from, as well as its age. 
There are, however, other costs before the cat comes home. A kitten and some older cats will need vaccinations, which can cost up to £100, and you may choose to have it chipped, which is wise at cats often wander around, and can cost around £20-£30.
Then, you'll need some accessories to keep your cat clean and happy. Some of these things can include a litter tray, a bed, bowls for food and water, litter, a bed, toys and treats, a scratch post, and a cat flap if you want them to be able to come and go. 
What Do You Actually Need To Buy?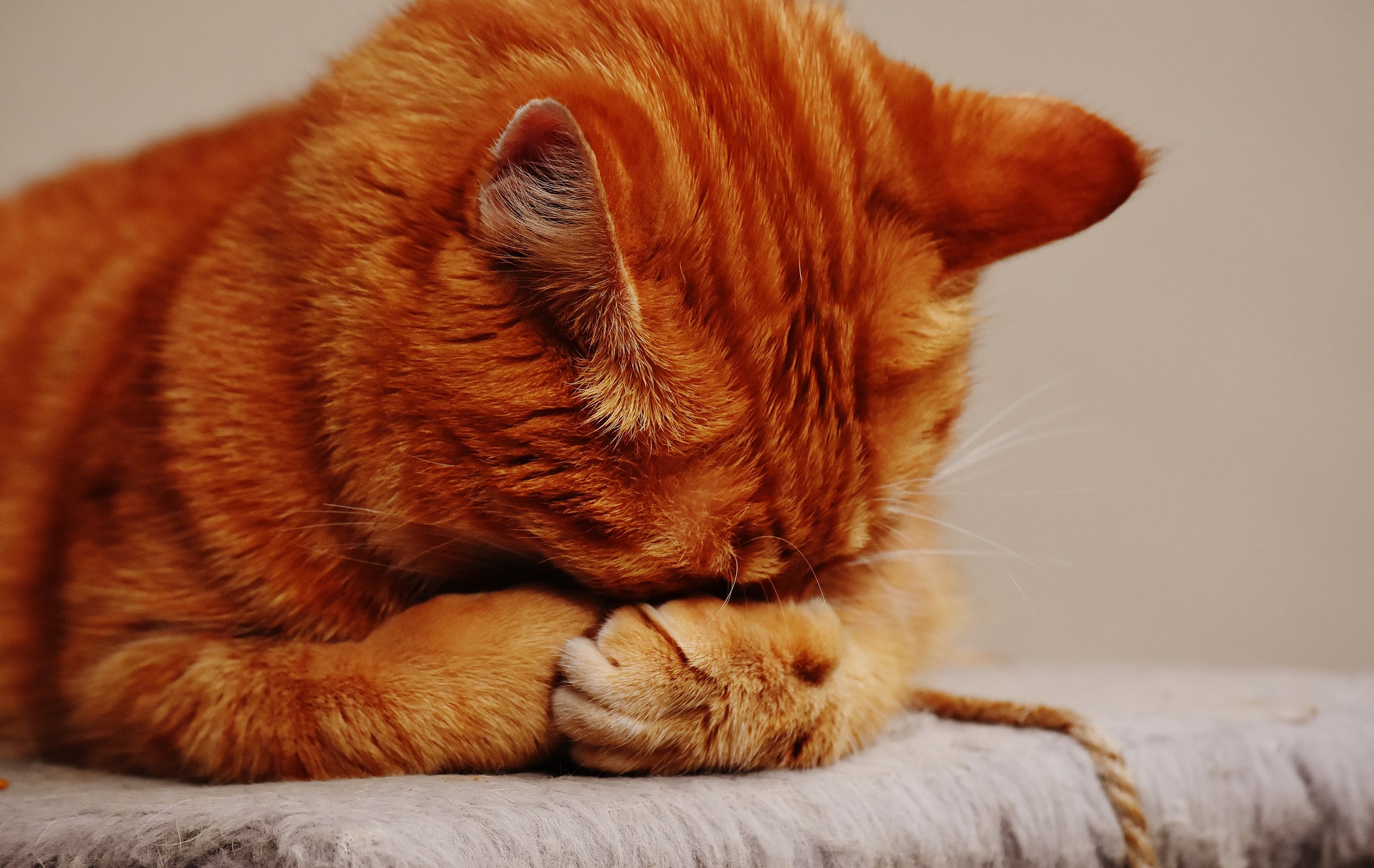 However, that doesn't mean that you need all of these things. You may want to give your cat the best of everything. Many of us do. But, you don't need to buy it all straight away. 
If you are buying from a previous or current cat owner, they may have some old supplies that you can have or buy cheaply. You may be able to purchase second hand toys, beds, bowls and other supplies online, from charity shops and other sources, and some things you don't really need at all. You probably already have small bowls that your cat could use until you get them their own, and they'll find a comfy place to rest without you buying them a bed. You'll probably find that they actually prefer sleeping on your bed or the sofa even if you do buy them a bed of their own. So, while there are many things that you could buy for a cat, don't feel as though you absolutely need them all, or that you need to get brand new, and the best of everything.
Do You Need to Make Changes at Home?
Another cost can be changes that you need to make at home. Adding a cat flap is always a good idea, especially if you want your cat to come and go while you are out of the house. Some modern cat flaps scan your cat's microchip, so that other cats and animals can't gain access to your home, which can be a worthwhile investment. 
Cat's certainly don't require as many considerations at home as dogs do, however. You may want to move some furniture to give them more space to play at home or move some of your valuables out of the way, but these small changes shouldn't be costly. 
Do You Understand the Long-Term Costs?
Cats, like most other animals, don't stop costing you money when you get them home. There will be plenty of additional costs throughout their lifetime. The main one, day to day, will be food. Cat food isn't particularly expensive, but it is a constant cost. They can also be fussy creatures, so the budget brands might not always do, and some prefer specific kinds of food or need special diets. You will also need to buy litter for the tray when your cat is at home, and grooming products to keep them looking clean and healthy. 
Healthcare and vets bills are another considerable cost. You can expect flea treatments to cost £5 every month, worm treatment to set you back £15 every few months, and neutering or spaying your cat could be up to £60. Insurance can help to cover these essential healthcare costs, as well as any emergency treatment or diagnosis. However, this is a cost of its own. Different policies include different things, but budget insurance might only be around £40 per year. If you go on holiday and need to put your cat in kennels, the average cost is just under £10 a day. 
Could You Make Other Cuts at Home?
If you are worried that you can't afford an animal right now, ask yourself if there's anything that you could do to cut costs at home. Freeing up some income and easing your cash flow is always a good idea, and none more so that when you are adding a new addition to your household, whether it's human or animal. 
When looking to make cuts, the first thing that you should do is build a household budget. Include your income, all of your expenses, and the monthly costs of owning an animal. What's the shortfall? How much extra do you need to be able to comfortably afford to live with a cat? Then, look at places to make cuts and changes. Switching your mobile phone to a smarty sim can be an easy way to save money. Swapping utility providers, cutting other contacts, spending less on food and transport, and cancelling any contracts that you don't use could free up some cash without affecting your quality of life. 
Saving Money When You Own a Cat
As you can see, there are many ways to save money at home, and on your cat. The best thing to do is to always shop around before spending. Look at different cats, find second hand accessories and comforts, compare pet insurance policies and vets, and never spend before first checking out alternatives. 
Build an Emergency Fund
When you own an animal, it's always a good idea to have an emergency fund, just in case. You never know when they might need something or something might happen to them. Having at least a little extra cash set to one side can give you peace of mind and mean that you never have to worry about not being able to give your cat the care that it needs. So, whether you want to buy a cat straight away, or you think that you should save a little first, start putting a little into an emergency fund for any future expenditure. 
If owning a cat is cheaper than you thought, or you feel reassured that you could afford the associated costs, as well as the upfront expense, go for it. If not, perhaps consider making some lifestyle changes and saving a little extra before moving an extra mouth to feed into your home. Either way, when you do bring a cat home, it will be well worth it.
Advertisements
Visit our Shop for top-quality cat toys and cat lover products!
We regularly write about all things relating to cats on our Blog Katzenworld!
My partner and I are owned by five cheeky cats that get up to all kinds of mischief that of course, you'll also be able to find out more about on our Blog
If you are interested in joining us by becoming a regular contributor/guest author do drop us a message @ info@katzenworld.co.uk .