London based animal welfare charity launches campaign to raise awareness of the bond between vulnerable people and their pets, supported by Louis Theroux, Emily Raymond and artist Dane Khy.
Over the past decade, Mayhew have offered support and shelter to over 10,000 people and animals experiencing an unexpected or ongoing crisis.
Through community based initiatives such as Pet Refuge, our work with homeless people and our social welfare and education projects, we protect the human animal bond and ensure people and their beloved pets can stay inseparable through times of hardship – such as a sudden medical emergency; a loss of employment, housing or shelter; or a relationship breakdown.
We also know that our relationship with animals is powerful, intimate and reciprocal, and can be the difference between life and death for people in a vulnerable situation. For instance: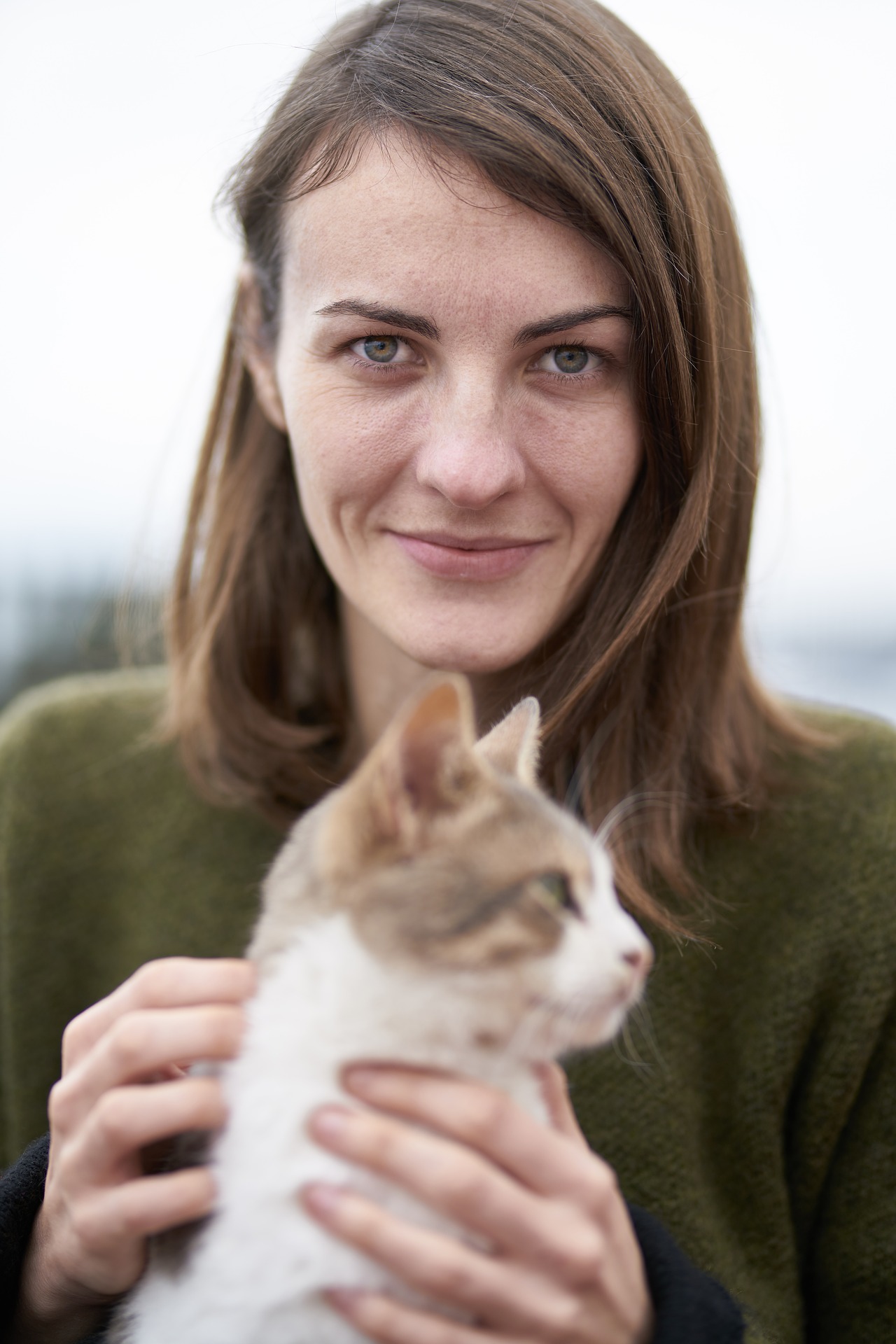 'A life, shared' in London
In partnership with McCann Demand, we have created a series of powerful and impactful poems designed to illustrate the importance and intimacy of animal companionship, and the harsh realities faced by people hit by a sudden or unforeseen change in circumstance, which threatens their relationship with their pet.
The poems are illustrated with a poignant single line drawing by renowned artist Dane Khy, which perfectly brings the idea of an inseparable bond to life.

They will appear across prominent London tube stations, where people will have the time to read and reflect on the animals or animal lovers in their own lives whilst waiting for a train.

An accompanying animated video, developed in partnership with Coffee and TV and featuring an additional poem, will be shared across Mayhew's website and social media channels from Monday 27 January.
We are incredibly grateful to have the support of TV presenter and journalist Louis Theroux and theatre actor Emily Raymond in this campaign, who have each kindly provided the voices of "The Owner" and "The Dog" in the animated video.
Louis said "I was delighted to be asked be the voice of the dog for Mayhew's campaign. It was a challenge for me as I've only ever done voiceover for myself. So this was a leap, taking on the role of someone else, who also happened to be a non-human! But we call relate to the emotions felt by the animals in this beautiful video: the need for comfort, companionship, and quality of life. And the animation and writing in the film capture this perfectly.
"My fervent hope is that the campaign starts a much needed conversation about the important of protecting the bond between pets and pet-owners from all walks of life. We all deserver to live a life, shared."
Emily Raymond added "I think that the ground-breaking work Mayhew do in the local community is truly inspiring.
"Helping homeless and vulnerable people to care for their dogs, and even look after them during periods of absence, is literally a lifeline for people in a crisis situation. They make sure that the human animal bond is nurtured and not broken – without judgement and with deep empathy. Mayhew fully understand the vital relationship between a vulnerable person and their pet, and know that an animal is often the only trusted companion that a person has.
"It was therefore a privilege to give a voice to the beautiful and moving animation for this latest campaign – highlighting the shared lives that are made possible by the vital help and support that Mayhew provides to those in need."
The heartbreaking reality of needless separation
A recent PFMA report suggests that 8%6 of all dogs relinquished to London-based rehoming shelters are given up against the owners will.
Similar surveys have investigated the reasons given by such owners, and have found that:
12%

7

of owners had suffered from ill health and were no longer able to look after their pet.

10%

8

had moved into new accommodation where pets were prohibited.

6%

9

had experienced a relationship breakdown with a shared pet, and neither could manage the pet on their own.
Just as heartbreaking are the stories we hear every day of pet owners refusing offers of support, including emergency housing and urgent medical attention – because they are afraid of what will happen to their animal whilst they seek help, or because they cannot bear to leave their animals' side.
We know from the past few decades of working within our local community that the overwhelming majority of pet owners will put their animal first no matter what, and in times of hardship, we understand that a beloved pet can offer unconditional love, and be a person's only source of comfort and companionship.
Caroline Yates, CEO said: "Mayhew is one of the oldest animal welfare charities in London, working in a truly holistic and preventative way to improve life for the people and animals in our community.
"Through 'A Life, Shared' we are aiming to bring people together and help people from all backgrounds relate and empathise with our mission, through the bond we all share with animals. The poems beautifully and intricately illustrate this intimate and reciprocal bond, and demonstrate exactly why it is so important that Mayhew are there to prevent any unnecessary separation and avoid this bond being broken."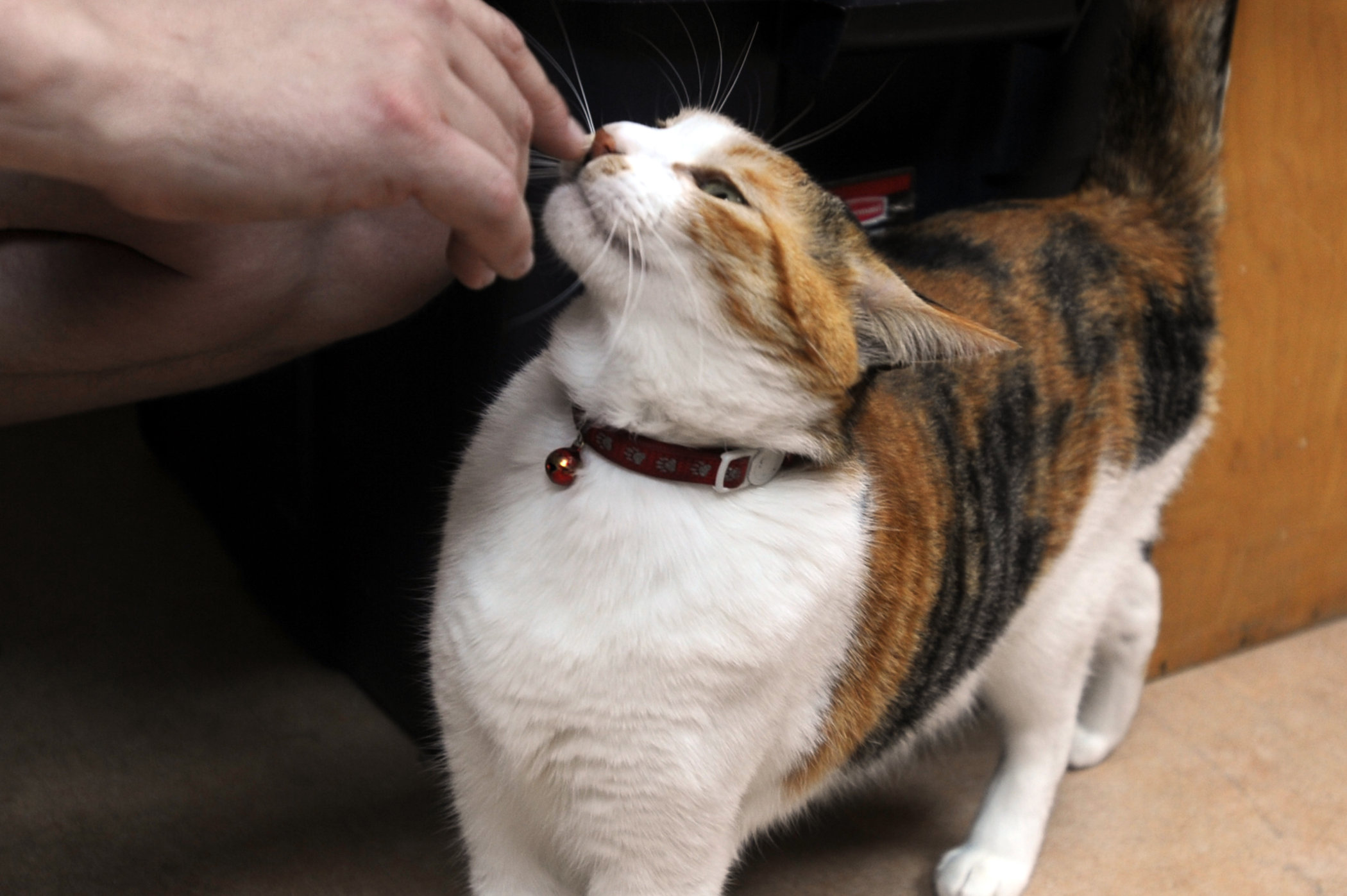 A crisis could happen to anyone, at any time
Our Animal Welfare team is out on the frontline of our community every day, and sees all too often the difficult circumstances and impossible choices that hundreds of loving and committed pet owners per year are forced to confront.
A loss of employment, a relationship breakdown, an accident or a sudden illness can immediately put you and your pets security and stability at risk, whatever your background.
As part of our local community support outreach, we offer a Pet Refuge programme for the pets of people going through a short term crisis. We provide a safe environment for the animal on a temporary basis, until the owner is ready to welcome their pet back into their life.
CASE STUDY – ELAYNE & KILO
Nine-year-old Kilo was adopted by owner Elayne just over eight years ago.
For Elayne, this unfortunately coincided with the beginning of a series of significant health problems, which have required emergency surgery and continuous treatment.
Over the past eight years, Elayne has suffered through two separate cancer diagnoses, major surgery and the long term adverse effects of a previous surgical error. Her physical pain and lack of mobility have also caused Elayne's mental health to deteriorate, leaving her depressed and, at times, suicidal.
Throughout Elayne's trauma, Kilo has been her rock and reason for living – Elayne has very few family or friends nearby, and so relies on Kilo as her sole source of comfort and kinship. Without Mayhew, Elayne fears she would have had to give Kilo up – an act which she admitted would have taken her to "a very dark place indeed".
Supporting Elayne and Kilo is an ongoing commitment, and the next time Elayne requires medical attention, Kilo will be able to bed down in our kennels, where she will be safe and warm for the duration of Elayne's treatment.
Just as importantly, Elayne will know Kilo is receiving the best possible care whilst she is apart from her, which in turn is a huge weight off her own worries.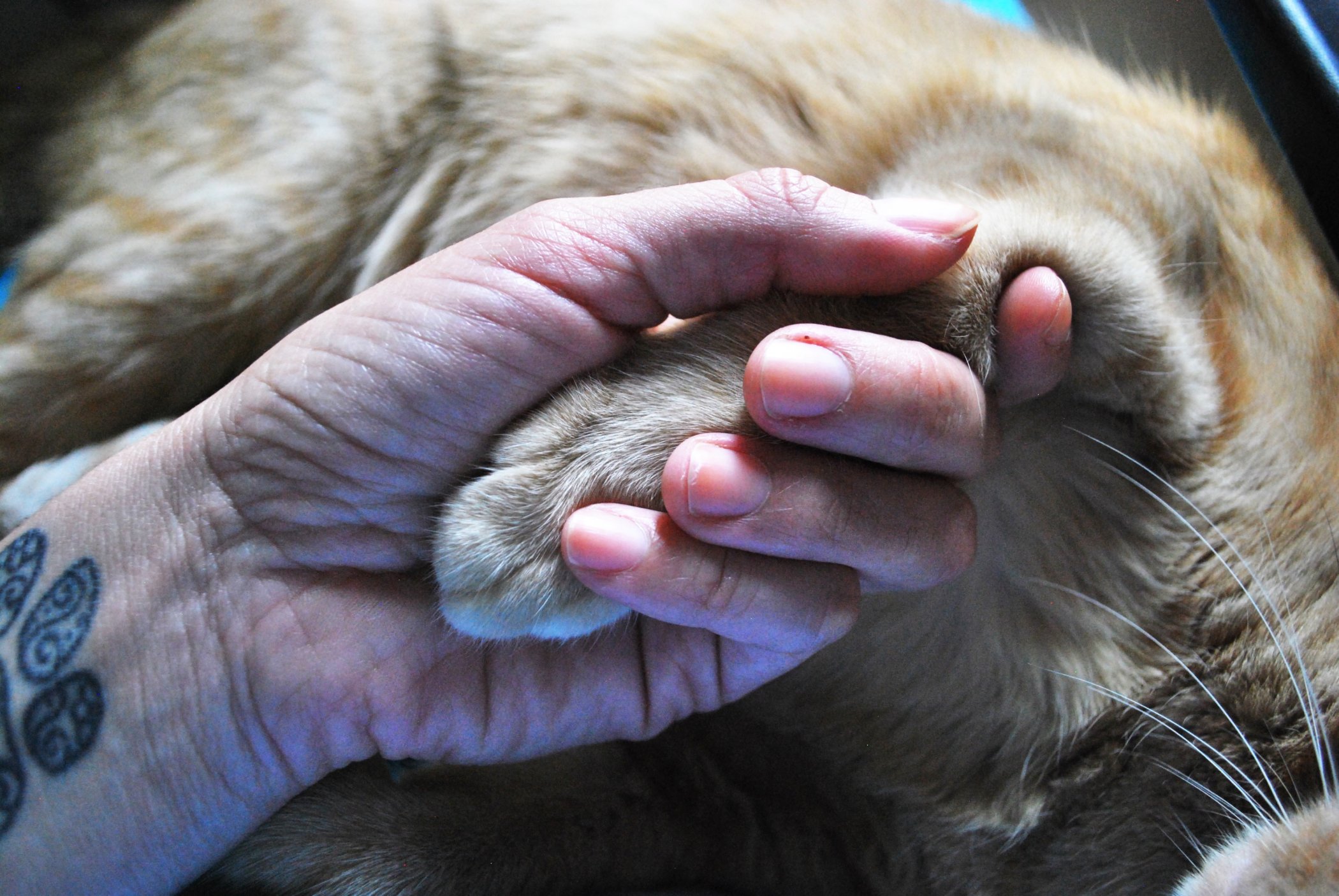 #StayInseparable
'A life, shared' is just one of the many campaigns we run that support our initiatives enabling people and their pets to stay together for as long as possible, whilst preventing animals needing to be rehomed through no fault of their own.
There is no doubt that humans and animals enjoy an incredibly special and inseparable bond – and there is no denying there is a need to protect and support this bond, when times get tough.
We are here for Londoners going through a crisis, and we work extremely hard to help people and their pets stay inseparable. We receive no government funding and rely on the kindness and generosity of the general public to carry out our important and unique work.
Donate today and help us keep even more humans and animals together through hardship.
---
1 Dr Briony Jain et al,"Assessing the impact of the Mayhew "TheraPaws" dog-assisted therapy programme on older people in care home", Middlesex University, July 2019
Advertisements
The full range of Necoichi raised bowls and accessory now available @ Katzenworld Shop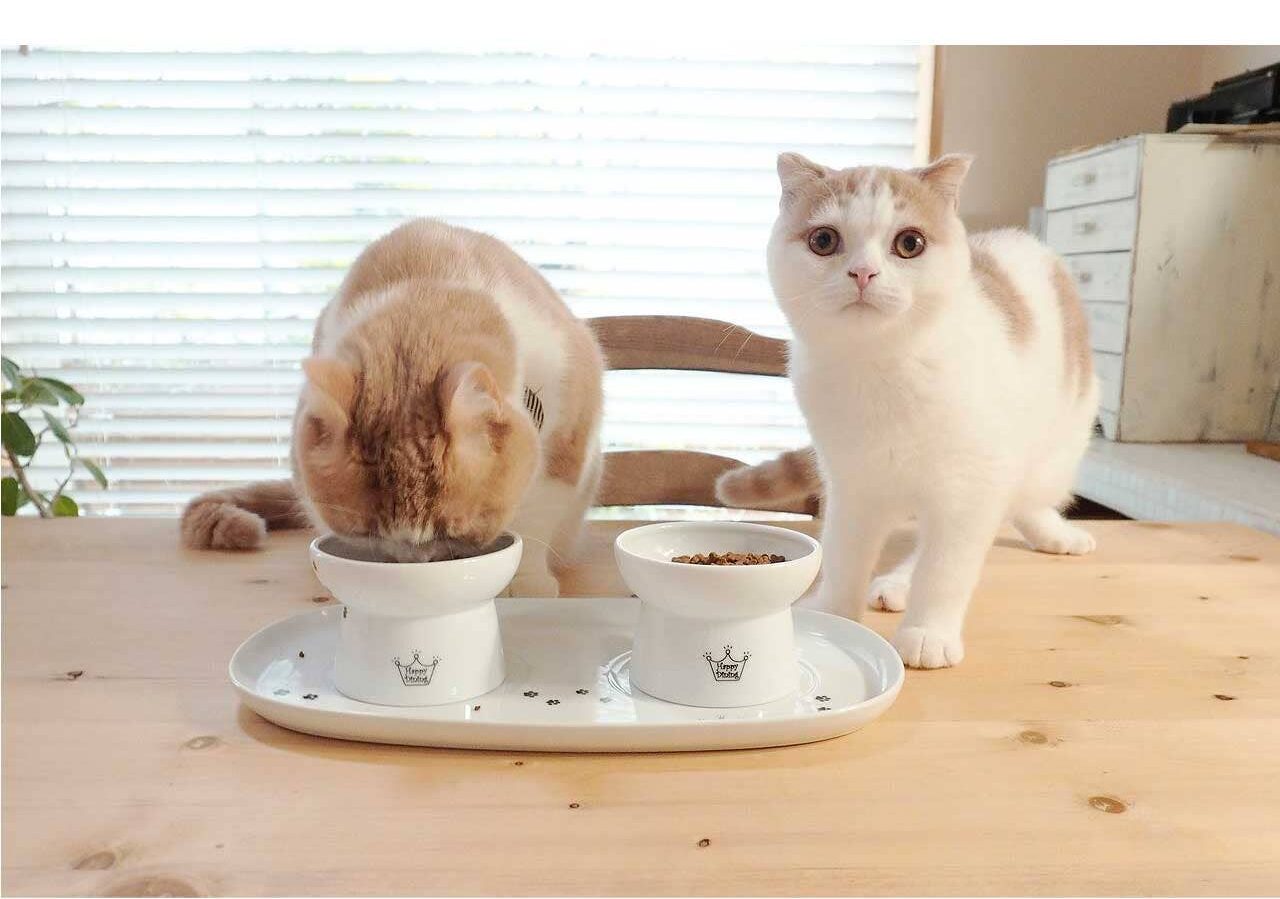 2 Ciaran McGlone, Robert Struthers, Andrew Price & Paul Bedford, BMG Research on behalf of Mayhew, 6 August 2019
We regularly write about all things relating to cats on our Blog Katzenworld!
My partner and I are owned by five cheeky cats that get up to all kinds of mischief that of course, you'll also be able to find out more about on our Blog
If you are interested in joining us by becoming a regular contributor/guest author do drop us a message @ info@katzenworld.co.uk .