Hi everyone,
It's me Oliver here today with some important advive for your humans! With temperatures taking a plunge as warmth loving cats would of course love it for our humans to leave the heating on full blast all day and night! But lets face it our whimsical humans seem to have a problem with OUR house being toasty in the middle of the night… something about them not being able to sleep apparently!
Not to mention that they talk about things like think about the costs… but don't they realise that we LOVE it warm and cosey??? Well… I have managed to get my humans to find the purrfect solution to the problem!
Oliver: See this red blanket? It's on my purrsonal favourite Heated Pet Pad by Pet Remedy!
Oliver: The Pet Remedy Low Voltage Heat Pad solves multiple of our human worries at once! For starters it doesn't heat up the whole place but instead warms up a cover or blanket which naturally will attract us to curl up on it straight away! Additionally, it slowly heats up to the right body temperature! It doesn't heat up too quickly like some of those cheap electric blankets.
Oliver: It puts me right in my zen space to feel calm and relaxed. 😉 But back to the other worries of our humans… You know how they said they worry about spending too much money? Well, this only uses 15 watts so it's super cheap to run and your humans will still keep you warm!
Oliver: But that is not everything… Some humans do really worry about leaving electric stuff on as well… the good news is that this heat pad has 2 internal temperature control thingies to ensure that it won't overheat or cause any problems!
Oliver: Additional key features include:
With 12v AC electronic adaptor plug
BSAVA  approved and recommended
Gently brings body mass temperature up to around 39 degs C
Maintains optimum temperature
42cm x 38cm x (16.5" x 15")
Ideal for all mammals young or old
Only 15 watts so cheap to run
Safe to leave on constantly
With 2 integral thermostats for extra safety
Protective sheath on cable to prevent chewing
Wipe-able pad
Suitable for use in pet bed, whelping and carry baskets
Cable can be disconnected to feed through basket
Generous 2.7m of cable
Oliver: If you'd like to get the same one that I've got it's available via Pet Remedy for £45 pounds and they also have a matching calming pad , the heated pad can fit purffectly inside it to make it even cosier!
Signed by,
His Meowjesty King Oliver the Maker of Mischief
Advertisements
The full range of Necoichi raised bowls and accessory now available @ Katzenworld Shop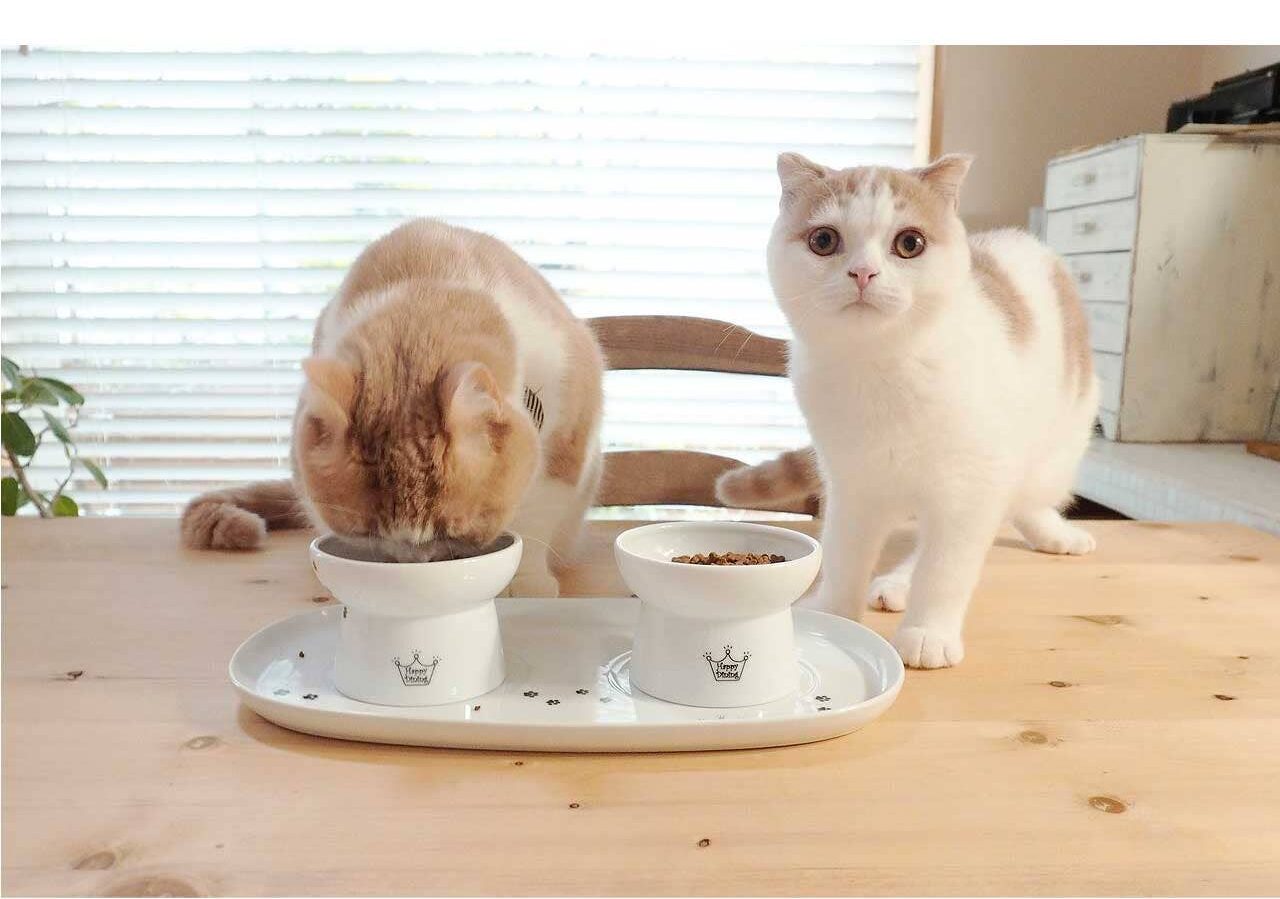 We regularly write about all things relating to cats on our Blog Katzenworld!
My partner and I are owned by five cheeky cats that get up to all kinds of mischief that of course, you'll also be able to find out more about on our Blog
If you are interested in joining us by becoming a regular contributor/guest author do drop us a message @ info@katzenworld.co.uk .