The Sentry
by
Alma Barkman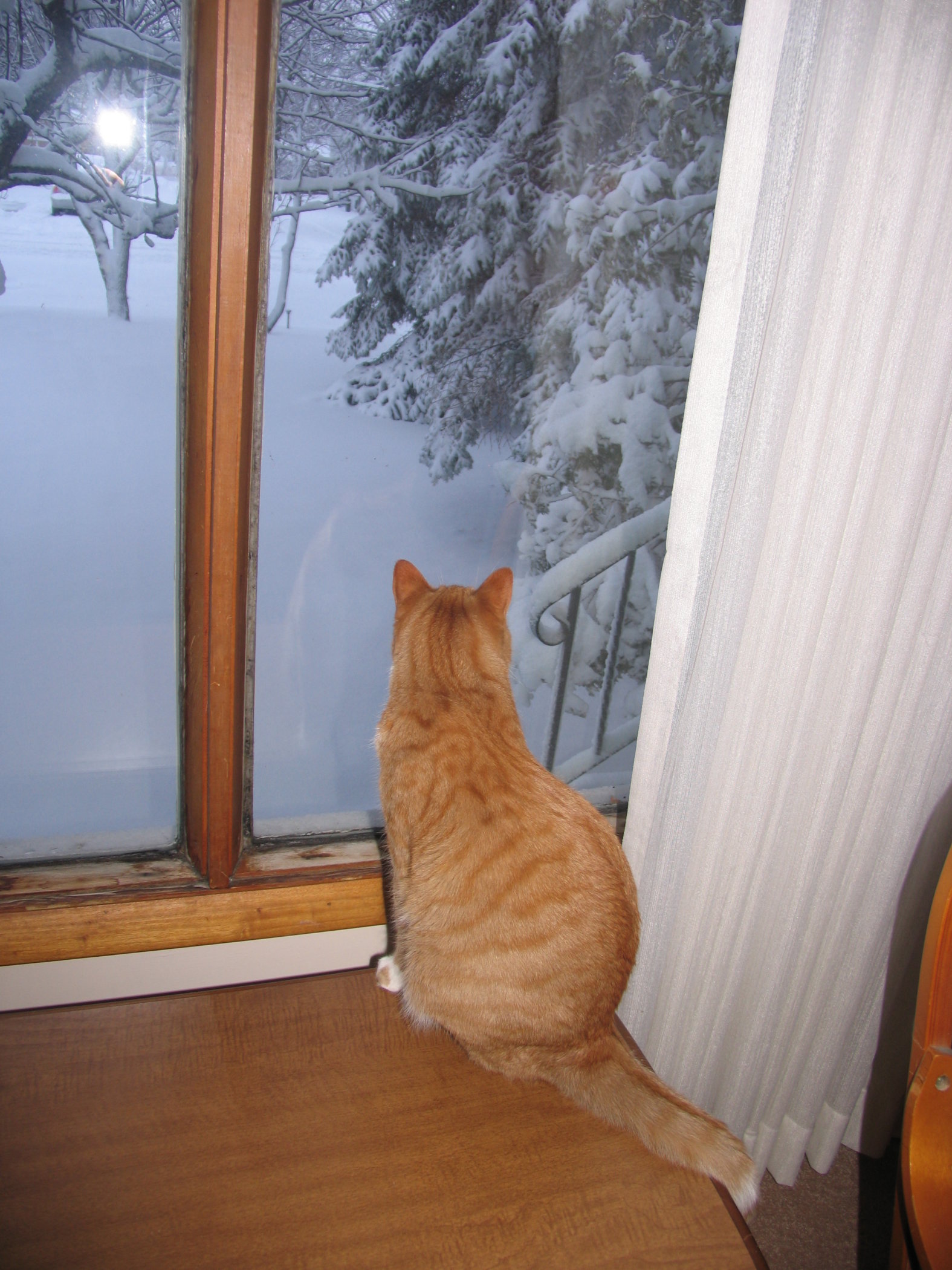 He peers with wistful gaze at distant scene,
his eyes but narrow slits in sunlight's gleam.
I wonder if proud felines ever dream?
His whiskers twitch.  Has some imaginary prey
skittered through his mind at break of day
or does he really see a mouse across the way?
His ears alert, what noises has he heard
produced by little creatures—feathered, furred?
The convulsions of his tail are quite absurd.
Whatever contemplation is about,
his urgency of call I cannot doubt,
commanding me to come and let him out.
Does instinct born on some primeval shore
instill this restless yearning to explore
the mysteries that lie beyond the door?
                                                      © 2019 Alma Barkman
We regularly write about all things relating to cats on our Blog Katzenworld!
My partner and I are owned by five cheeky cats that get up to all kinds of mischief that of course, you'll also be able to find out more about on our Blog
If you are interested in joining us by becoming a regular contributor/guest author do drop us a message @ info@katzenworld.co.uk .