Hi everyone,
So after the Bonfire night most of us in the UK think that's it for the human fun days that can cause so much stress to our pets. Sadly many of us forget that not all pets enjoy Christmas as much as we do.
Unusual amount of family members coming to visit… strange new smells… the flashing lights of fairy lights on a tree? All this can make for quite a bit of unusual activity for our fur-friends!
The most important thing is to ensure that they have a relaxed and safe environment!
If your cats are indoor only give them plenty of hiding spaces and comfy beds in which they can snuggle up in such as the cozy Sleepypod mobile pet bed of one of our sponsors. And no we are not just recommending this because they sponsor us because this quickly became our cats favourite sleeping place while not used as a carrier!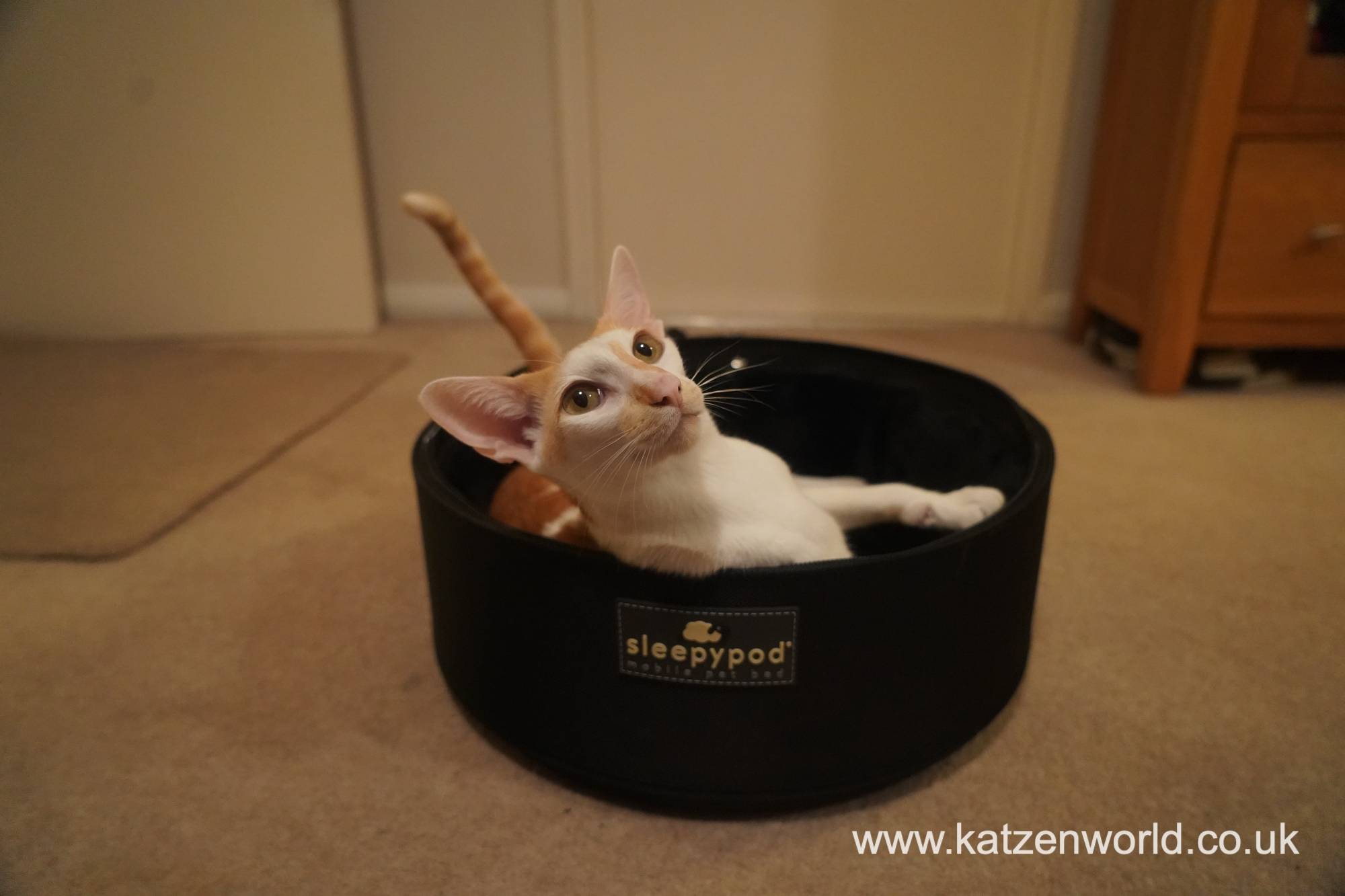 Why do we think the sleepypod mobile pet bed makes the purrfect den for this time of the year? Well the fact that your feline friend can curl up in the round bed means it provides extra shielding from all sides! This can reduce the amount of noise they are exposed to as well as the sensation of things constantly "flashing" past them that you get with pet mads or beds with a low front entrance.
Additionally, the plush-lined bed provides extra comfort and most importantly keeps your little friend warm!
If your cats do go outdoors we would actually recommend that you try and limit their time outside during this season. With darker nights and more activity on the roads this can pose quite a few dangers for them. Not to mention that antifreeze is being used at this time of the year which is super deadly to cats.
One example that comes to my mind is the large fluffy Maine Coone of one of our relatives. He is one of the biggest cats I've ever seen in my life but he gets absolutely terrified by seeing new people! In fact, he still gets somewhat frightened when he sees us and we've been around plenty of times…
If you are planning a larger family gathering there are other steps you can take in addition to providing safe resting places. Calming supplements can be a great way of relaxing your best friend that little bit extra.
This is where we'd like to remind you of the option of using calming supplements that can aid to relax and calm your pet. One of the products we'd recommend for this is Zylkene capsules. These capsules can be sprinkled on food or mixed into a liquid treat. There are no negative side effects and especially important for cats they are completely lactose-free.
The tablets can either be put on top of wet food or be mixed into a liquid treat. Knowing our terrible foursome we opted for the liquid treat as the sprinkle on version promised to completely dissolve in this type of food.
After sprinkling it on it did look a bit like icing sugar… but a quick stir with a teaspoon and look it was all mixed in! But the most important question of course is… what did the kids think of it?
Rennie: Is that my favourite licky lick treat?
Rennie: *Sniffs* It's most certainly my favourite treat!!!
Freya: What!!! Let me have some too!
Freya: It's all gone now…
Renegade: Give us more!!!
So as you can see the cats didn't notice at all that I hid a bit of calming supplement to their treat.
While Zylkene work quite quickly it is recommended to start giving them daily a few weeks before the actual event for maximum effectiveness so make sure you have this on your preparation list prior to the big family gathering. To find your nearest stockist check out their stockist page.
So what do you do when your pets get stressed? Let us know your top tips in the comments.
Thanks,
Marc
Advertisements
Visit our Shop for top-quality cat toys and cat lover products!
We regularly write about all things relating to cats on our Blog Katzenworld!
My partner and I are owned by five cheeky cats that get up to all kinds of mischief that of course, you'll also be able to find out more about on our Blog
If you are interested in joining us by becoming a regular contributor/guest author do drop us a message @ info@katzenworld.co.uk .