Vet charity urges preventive action ahead of World Aids Day
PDSA is calling for more cat owners to get their pets neutered to protect them from Feline Immunodeficiency Virus (FIV).
Feline Immunodeficiency Virus (FIV) is a cat-specific virus similar to the HIV virus. FIV is most commonly seen in unneutered cats and is spread through cat bites, and sadly, this disease has no cure.
Ahead of World Aids Day on Sunday (1 December), the vet charity has revealed that nearly 8% cats in the UK are not neutered – meaning they are at greater risk of contracting the deadly disease.
Many owners remain unaware of FIV, which leads to a gradual decline in a cat's white blood cells which are essential in protecting their immune system. Cats with FIV can live for long periods where they appear healthy and show no signs of illness, but in the later stages of the disease their immune system begins to struggle and very sadly, if they start to suffer they may need to be euthanised.
With no vaccine available in the UK, neutering cats is the best way to protect them, as it reduces the chances of them roaming and coming into conflict with each other.
PDSA Vet Olivia Anderson-Nathan says: "FIV positive cats do not pose any risk to humans or pets of other species, and the disease is spread through cat bites, a territorial behaviour most commonly seen in non-neutered cats, especially males.
"Often, cats with FIV show no symptoms for some time, and when they do the symptoms are often fairly non-specific. These can include diarrhoea, sneezing, skin and eye infections, weight loss, lethargy, and reduced appetite. Swollen glands can also be a symptom.
"The best way to protect your cat from FIV is to get them neutered. This will help reduce any territorial behaviors where your cat will have an urge to roam and fight and potentially get bitten by an infected cat."
If a cat is diagnosed with FIV it is important for owners to take steps to protect their pet and prevent the risk of them spreading the disease to other cats.
Olivia adds: "FIV-infected cats need special treatment once they're diagnosed to protect both them and other cats. Infected cats need to be kept indoors to prevent spreading the infection. Contact with other cats, as long as they don't fight, can be safe – research shows that within stable multi-cat households where there is no fighting, the chance of an FIV positive cat infecting another cat is incredibly low. However introducing any new cats can upset the stability and lead to fighting so isn't recommended.
"As a precaution, infected cats can be fed from a different food bowl to reduce the chance of any saliva coming into contact with healthy cats."
Due to their weakened immune systems, cats with FIV should not hunt or be fed raw diets as they have a higher risk of infection from contaminated meats. A good quality diet, routine preventive care such as vaccinations and flea control, as well as rapid treatment of any other problems will help them lead a relatively normal life.
"If you are concerned your cat may have contracted the virus, call your vet for advice. Certain blood tests can help to determine if your cat has become infected, and although incurable, and if FIV is confirmed your vet will be able to recommend ways to manage the condition before your cat becomes too unwell."
PDSA is the UK's leading vet charity. We're on a mission to improve pet wellbeing through prevention, education and treatment. Support from players of People's Postcode Lottery helps us reach even more pet owners with vital advice and information. www.pdsa.org.uk
Advertisements
The full range of Necoichi raised bowls and accessory now available @ Katzenworld Shop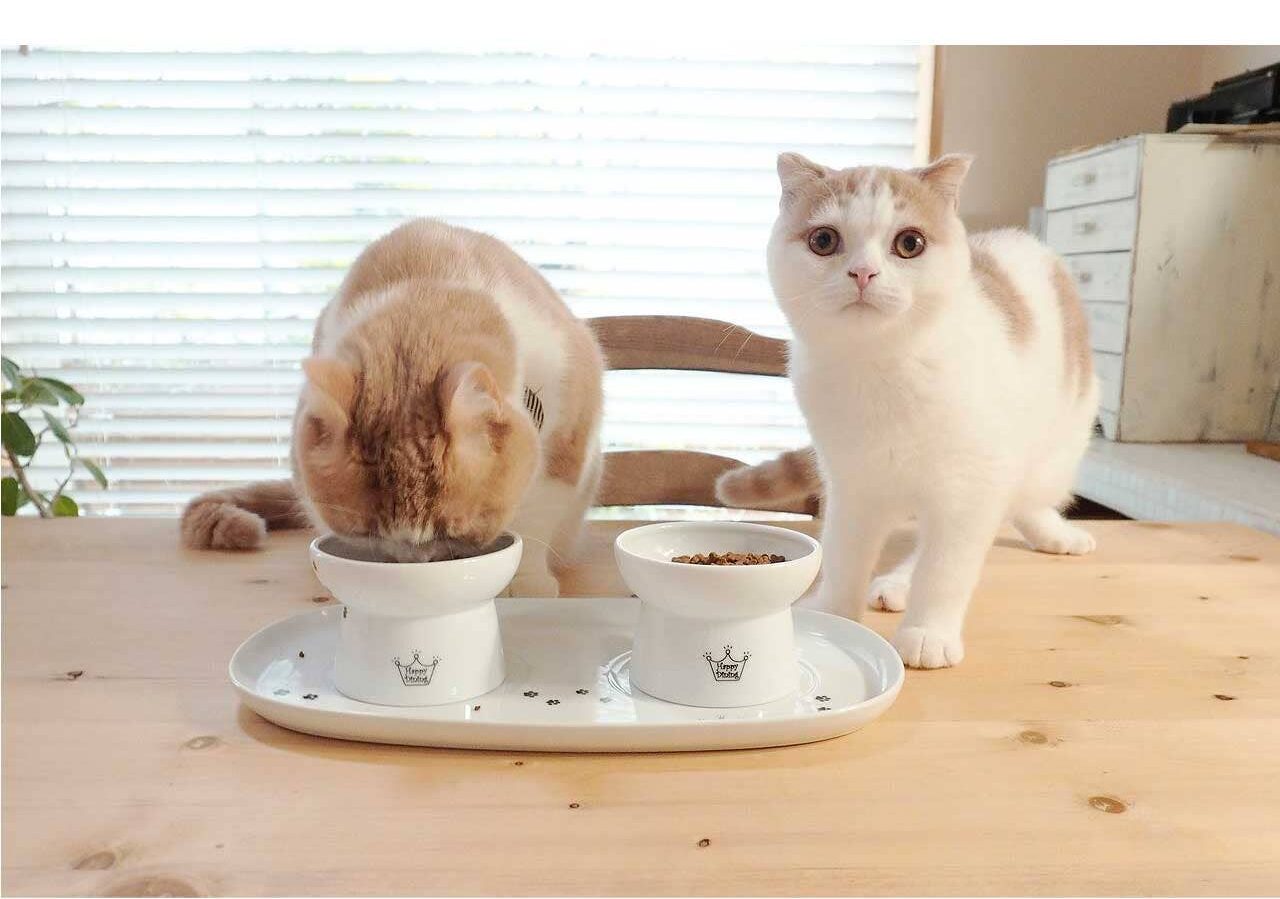 We regularly write about all things relating to cats on our Blog Katzenworld!
My partner and I are owned by five cheeky cats that get up to all kinds of mischief that of course, you'll also be able to find out more about on our Blog
If you are interested in joining us by becoming a regular contributor/guest author do drop us a message @ info@katzenworld.co.uk .