Cattery or cat sitter – What is best for your cat?
Many cat owners struggle every time they want to go away, wondering who they can get to look after their precious cat. Whist leaving a cat for a couple of days is usually OK for most cats, especially if a neighbour pops in, when you go away for a longer period it can be hard to know what to do for the best.
Options include taking them to a family friend, a cattery or even a 'cat hotel', however the majority of cats really don't like leaving their own home. When they are forcibly taken away from their familiar environment, they can become stressed, unhappy, sometimes stop eating and are quite unable to adjust to their new surroundings[i].
Of course there are some breeds that are better than others. Some breeds are known to be travel-friendly and are likely to adjust to any new situation or surroundings[ii]. However the general rule of thumb is most cats won't thank you for putting them in a cattery. Even taking them to a family friend is not ideal as it's still an unfamiliar house.
It's important to stress this isn't usually the fault of the cattery itself. If you have done your homework and chosen one of the many excellent catteries in the UK, then they will be looked after well. It's just it can be a really traumatic experience for a cat that hasn't got used to going to one from a young age.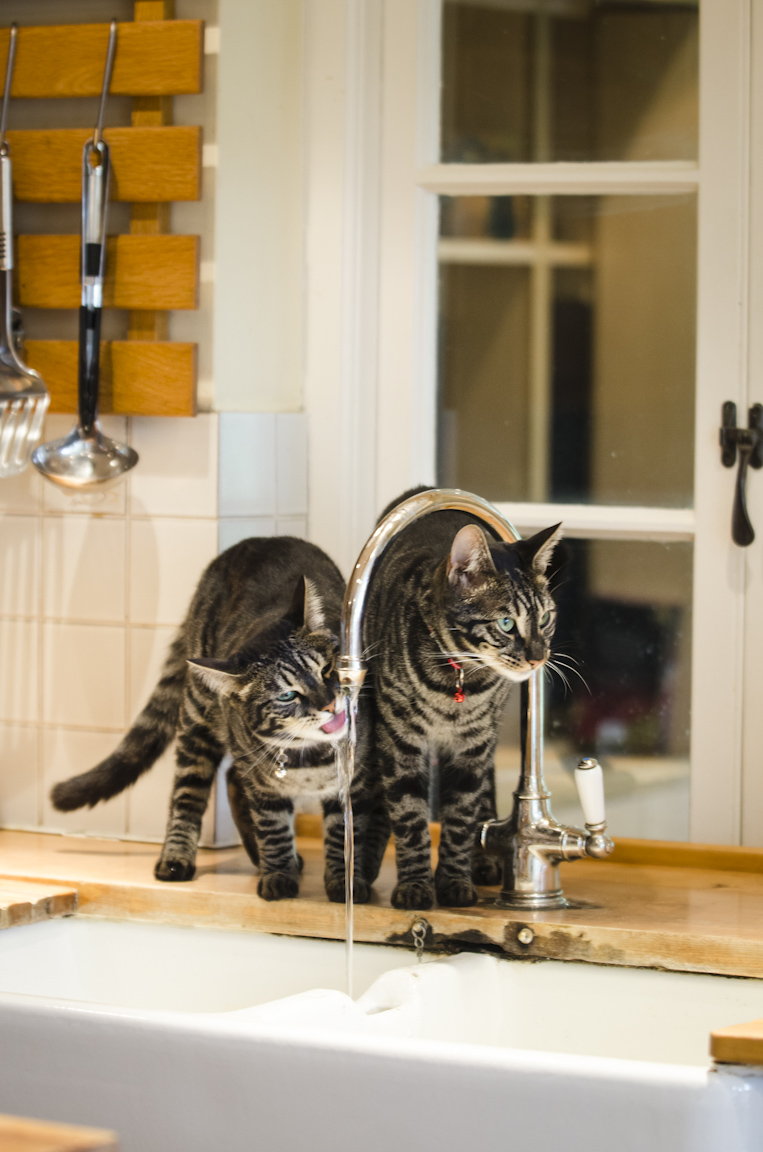 Cats are far more territorial than dogs and have evolved over thousands of years to reign over a large territory[iii], unlike dogs which are 'pack' animals and are happy to be with humans wherever they are.
They are also solitary creatures and taking them to a cattery where there are a lot of other cats – even if they are all separated in different cages, can be very distressing. The noise from cats whining can be a real problem for some.
Luckily there is an alternative and that's employing a homesitter to come and stay in your home whilst you are away. This is something that is becoming popular with many cat owners. In fact a Mintel report[iv] earlier this year suggested that spending on services like pet sitting is on the rise.
Mintel found that cash-rich, time-poor millennials, often living alone or without children, are fuelling a spending boom on pets, predicting a 25% increase over the next five years on the estimated £1.7bn owners will spend on their domestic animals in 2018.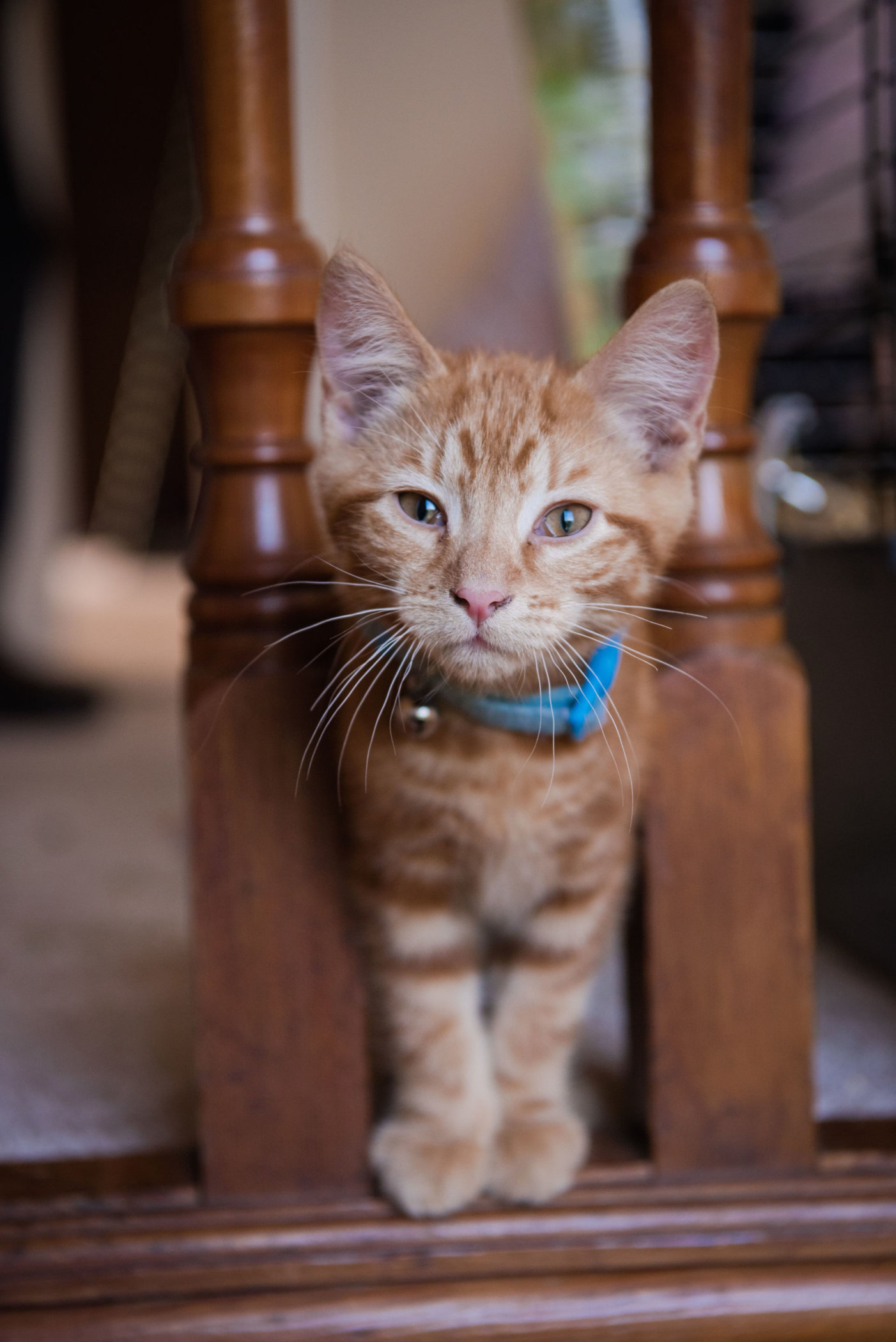 This spending will go on dog walking, pet sitting and grooming services, as well as the purchase of human-quality pet food and "niche" items such as Christmas jumpers, matching pyjamas, Pawsecco (non-alcoholic "wine") and birthday cakes made from meat and cereal. Oh to be a pampered cat (or a dog) today!
But what are the benefits of using Homesitters Ltd?
Well the main benefit for your cat is that they get to stay in their own home when you go away. Whilst they may still not like their owner being away, at least being in their home environment makes it easier for them. Their routine isn't disrupted and life can pretty much carry on as normal.
Often homesitters have regular clients too, so they really get to know your cat well. This is hugely beneficial as your cat will be familiar with them. Homesitters always meet clients and the cat first anyway at a preliminary meeting, so they are never strangers when they turn up as you head off on your holiday.
Homesitters have a great deal of experience caring for cats and will be able to offer your cat lots of love and affection whilst you are away too. They will also administer medicine and injections if your cat needs these. This can be really beneficial for those with elderly cats who need extra care.
For people that have several cats or other pets, using a home and pet sitter can also be a more cost-effective option that sending each animal to a different place.
One couple who have been using Homesitters when they go away are frequent business travellers, Gwen Lawler and her husband who run a production company from their home in Oxfordshire. This involves frequent business trips, which are often arranged at very short notice.
They have been using Homesitters for almost ten years to look after their pet dog and cat, Bilbo and Baggins, when they go away.
Gwen explains why, "As my husband and I work from home our pets are used to us being there all day, so companionship is very important for them when we're away. I wouldn't put them in a kennel and cattery as it would be too much of a disruption – Bilbo prefers the company of humans to other dogs!
"I believe that using a homesitter is money well spent to give our pets stability, and it's also reassuring to know that the house is occupied too as there have been several burglaries in the local area recently. All the homesitters we have met have been very competent – warm and friendly people who genuinely like animals."
If, like the Lawlers, you would like to avoid putting your feline friend into a cattery then consider employing a homesitter. To find out more visit www.homesitters.co.uk
---
[i] https://www.homelovingcats.com/why-cats-hate-catteries/
[ii] https://catstravelguide.com/15-best-cat-breeds-for-traveling
[iii] https://www.homelovingcats.com/why-cats-hate-catteries/
[iv] https://www.theguardian.com/lifeandstyle/2018/oct/27/millennials-pampered-pets-pyjamas-cakes
Advertisements
Click to visit our Shop for the hassle-free Zen Clippers!
We regularly write about all things relating to cats on our Blog Katzenworld!
My partner and I are owned by five cheeky cats that get up to all kinds of mischief that of course, you'll also be able to find out more about on our Blog
If you are interested in joining us by becoming a regular contributor/guest author do drop us a message @ info@katzenworld.co.uk .