Recently we got a new-to-us dining room table. Maybe some followers remember the post "Cats and Their Aquarium?" Well, this 20 lb beauty's repeated jumping down onto the 65 gal aquarium broke it, and after 4 months of new flooring and other things, new tank ensued.
This tank is situated in such a space that no feline can jump onto it nor up onto a nearby cabinet and from there down on top of fragile glass.  Ruby is not pleased.
Its bad enough she has had to endure the ministrations twice already of the grooming bus. With mom's 2 hands holding, our Danielle is able to rake out each time a whole other cat made of purely Ruby hair.
Personally I would feel much better without mats in my armpits and binding my legs, but what do I know?
Enter the dining table. Luckily the friend from whom it came is also a cat lover and finds the possession of the table by Ruby hilarious. I was trying to set my place for lunch the other day, and this look in photo is what I got. Ruby believes the table was delivered just for her. She shares, albeit grudgingly, with little sister as it is directly in front of their favorite bird watching windows. Its smooth and cool  and exactly Ruby's size.
As for me? I just put my plate on a tray and eat in the livingroom.
Advertisements
The full range of Necoichi raised bowls and accessory now available @ Katzenworld Shop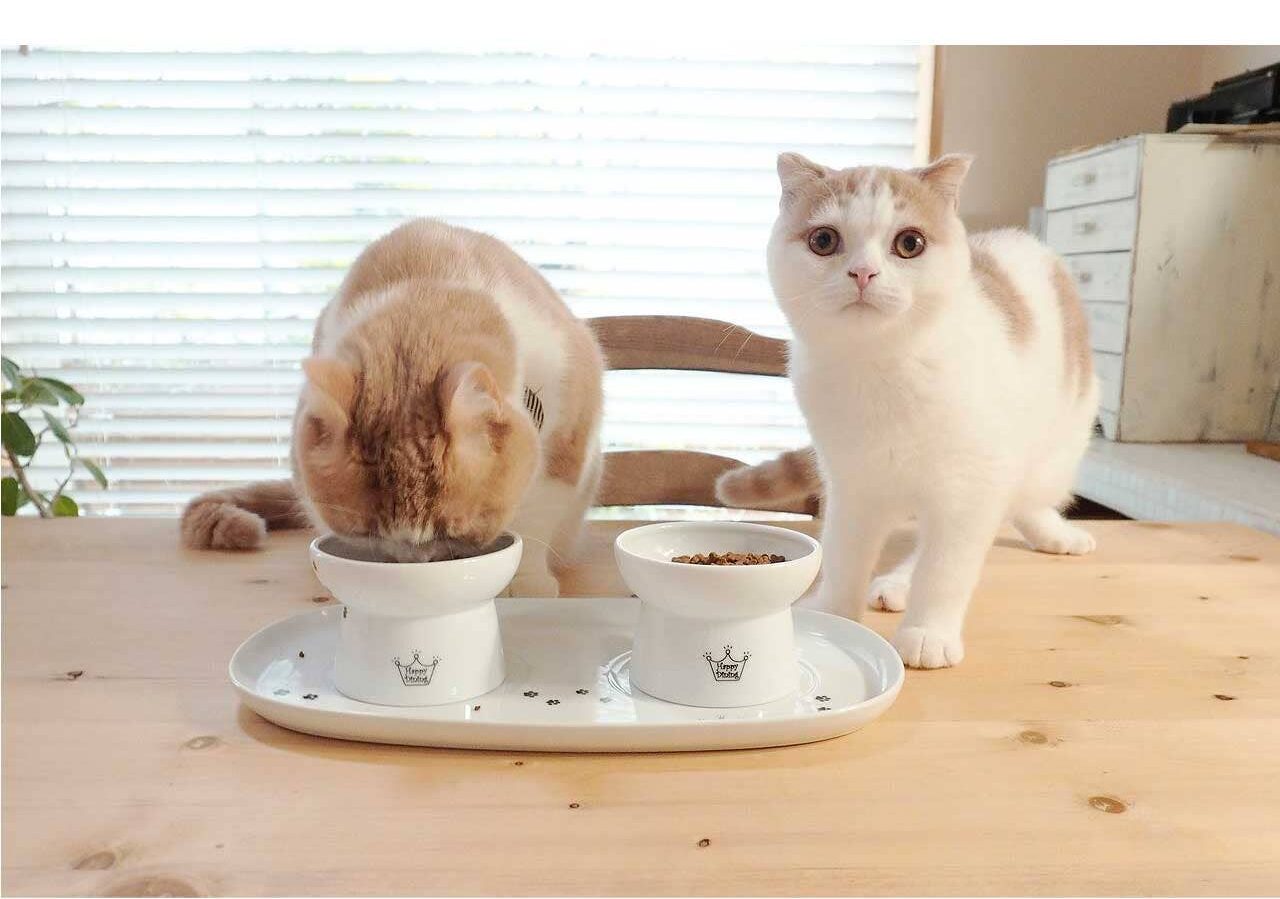 Rachael and Ruby
Associate Editor Clare Songbirds Publishing House, Auburn NY
2018 Independent Book Award winner (poetry)
2013, 2018 CNY Book Award nominee
2016, 2018 Pushcart nominee
@poetreeinmoshun on Instagram
@writerraebeth on Tumblr
@nestl493 on Twitter