Mouse is a cat of great character who lives with Dawn and her family.  His favourite spot to sleep is on the fresh laundry! But nobody likes to disturb him so he sleeps on blissfully.  When I asked him to model for me naturally he chose a sleeping pose, he curled up on a nice clean blanket, crossed his paws and went to sleep. There's nothing better for an artist than a sleeping model! 🙂
He is framed in a white frame that lets the board appear to float. I think it suits him. Hopefully Mouse will be in The Society Of Feline Artist's London exhibition in September.
Mouse will be 11 years old in June. His arrival as a kitten was a complete surprise to his family. Dawn says "We rescued his Mom, and either the vet didn't realize she was pregnant, or failed to tell us!"
"He is a champion sleeper and frequently crosses his paws just like in the picture. You see him here, sleeping on the ottoman in our family room on a freshly washed blanket. If he can't find clean laundry, Mouse will usually find a lap to curl up in. He's a big boy, and a lap full! He gives really good head butts, and prefers to give them somewhere on your face, which has shocked more than one visitor to our home!
Mouse is 100% love bug, and we adore having him as part of our family."
I painted him in oils on board and he didn't wake up once! Truly a champion sleeper!
by Denise Laurent at The Painted Cat
https://www.thepaintedcat.co.uk/
facebook: ThePaintedCatArt
instagram: @PaintedCat
Advertisements
The full range of Necoichi raised bowls and accessory now available @ Katzenworld Shop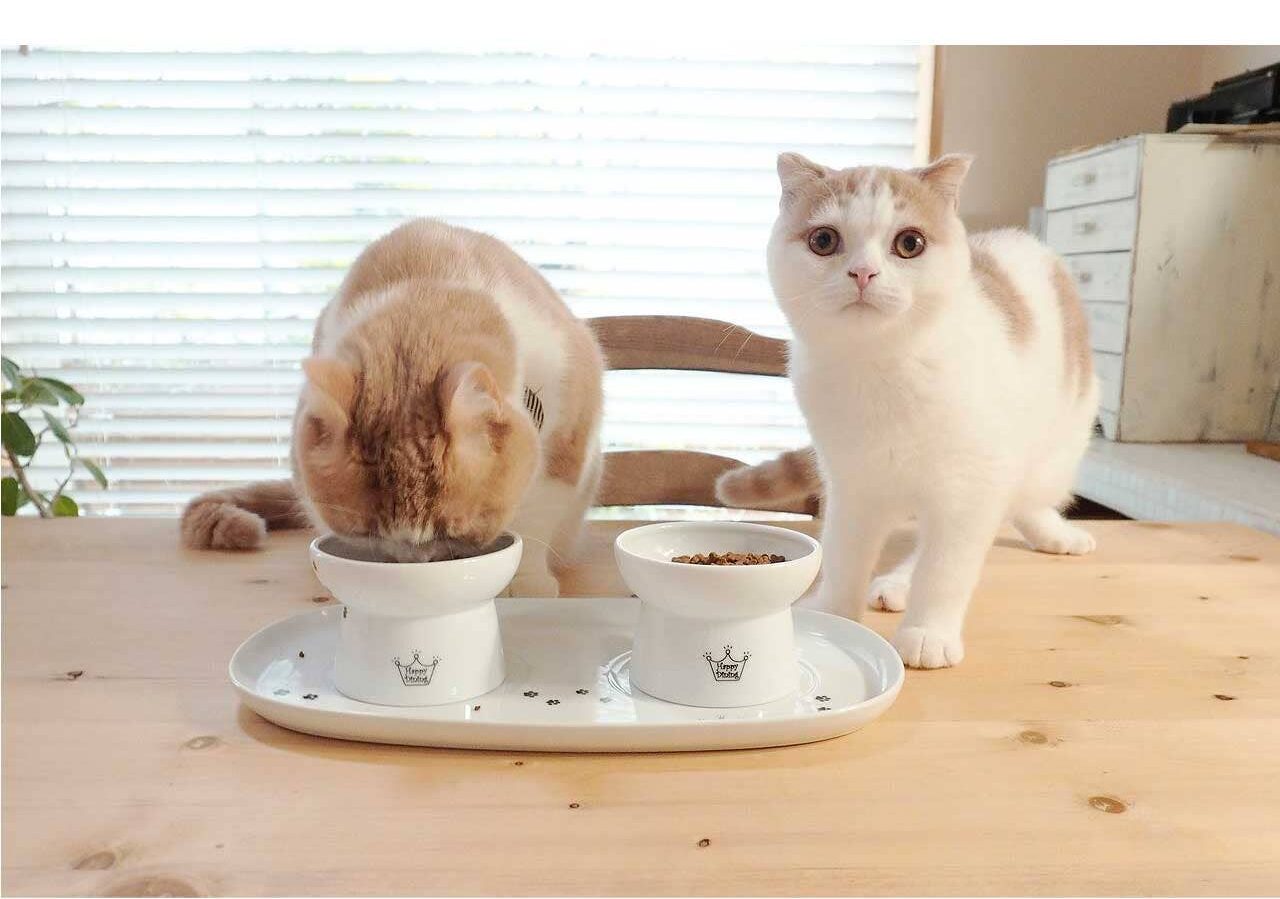 Artist, jeweller and cat lover. Cat owned and trained!