Cat owners based in the UK should prepare for potentials changes in pet travel requirements if they plan to travel to an EU country with their feline friend post-Brexit. As part of the current rules and regulations, cat owners in the UK can travel to the EU as long as their cat is vaccinated against rabies, and the vaccination is documented in a valid EU pet passport or animal health certificate.
These requirements will either change minimally or drastically depending on the third country status that the UK gets designated as after they leave the EU. The possibilities are becoming an unlisted country, listed part 1, or listed part 2 country.
If the UK obtains an unlisted country status, traveling cat owners should prepare themselves for several new requirements that may take at least four months to complete. These requirements include: getting a blood sample taken by vet at least 30 days after the last rabies vaccination, sending the blood sample to an EU-approved laboratory for testing, and obtaining a new animal health certificate no later than ten days before the travel date.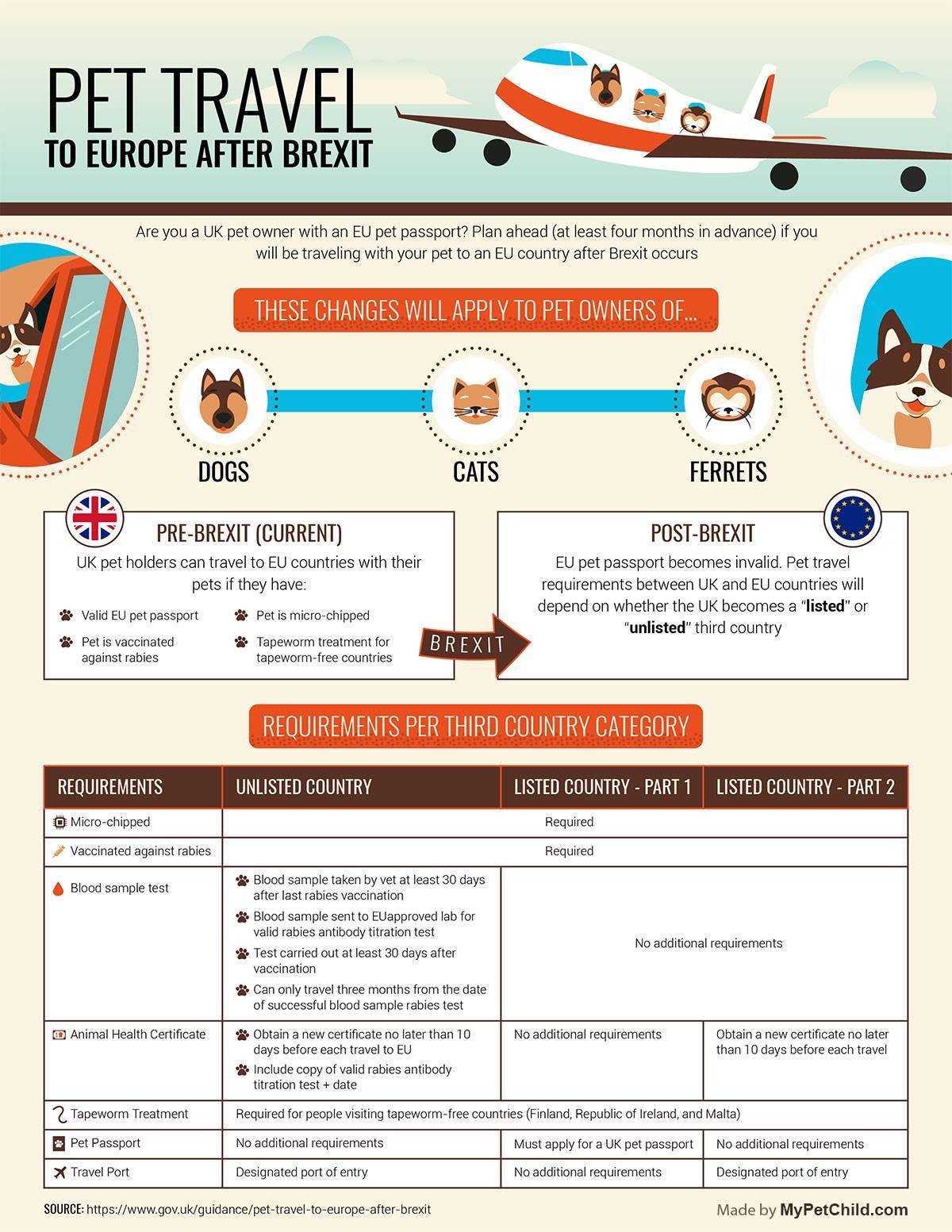 For more information on the new travel requirement, check out the infographic by My Pet Child, which provides a simple summary of the potential travel requirements per third country status.
Source: https://www.mypetchild.com/news/pet-passport-travel-brexit/
Advertisements
Visit our Shop for top-quality cat toys and cat lover products!
We regularly write about all things relating to cats on our Blog Katzenworld!
My partner and I are owned by five cheeky cats that get up to all kinds of mischief that of course, you'll also be able to find out more about on our Blog
If you are interested in joining us by becoming a regular contributor/guest author do drop us a message @ info@katzenworld.co.uk .