As many of our readers have requested to also cover a few more US news we thought we'd start with this amazing rescue story of the five 1 week old kittens who survived a journey of nearly 500 miles, traveling from Hayward to San Diego inside a construction column which was intended for a new Kaiser Permanente medical offices that is being built there. Watch the full video story at the bottom of our post.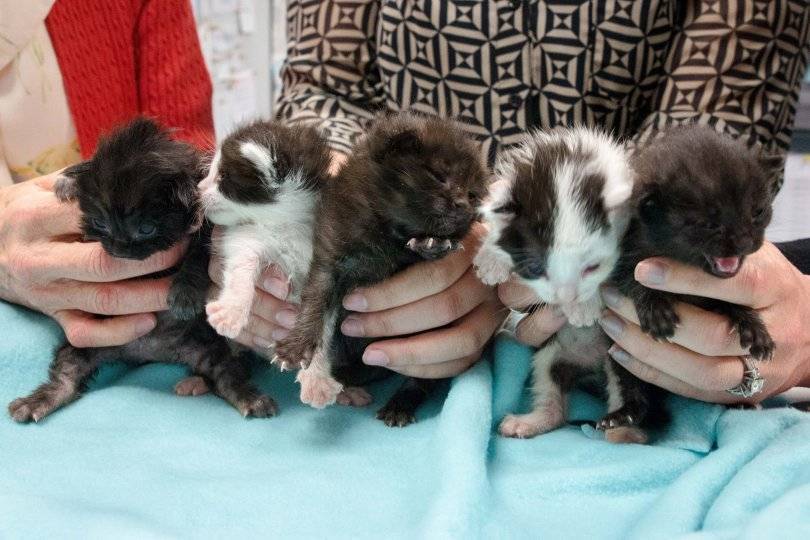 The DPR Construction workers had didn't know that they were hiden inside the column until they went to place the 60-foot steel column and heard the frantic meows from inside the column. Initial attempts to reach inside the column to rescue the kittens failed as they were too far inside.
The kittens were so terrified that even attempts to lure them with food failed and thus the workers used a crane to gently tip the column and out slid the scruffy, hungry and frightened stowaways.
Luckily the workers contacted the San Diego Humane Society, which rushed to the rescue of these poor terrified kittens. All of the kittens were admitted to the Humane Society's Kitten Nursery for a special 24-hour care program.
Based on the journey time the workers informed the San Diego Humane Society that it had been at least two days since the kittens had access to food and water, but they survived the ordeal and are now thriving in foster care. When the kittens are 8 weeks old, they'll be available for adoption. Two of the construction workers have already agreed to taking one of the kittens each into their care.
Advertisements
The full range of Necoichi raised bowls and accessory now available @ Katzenworld Shop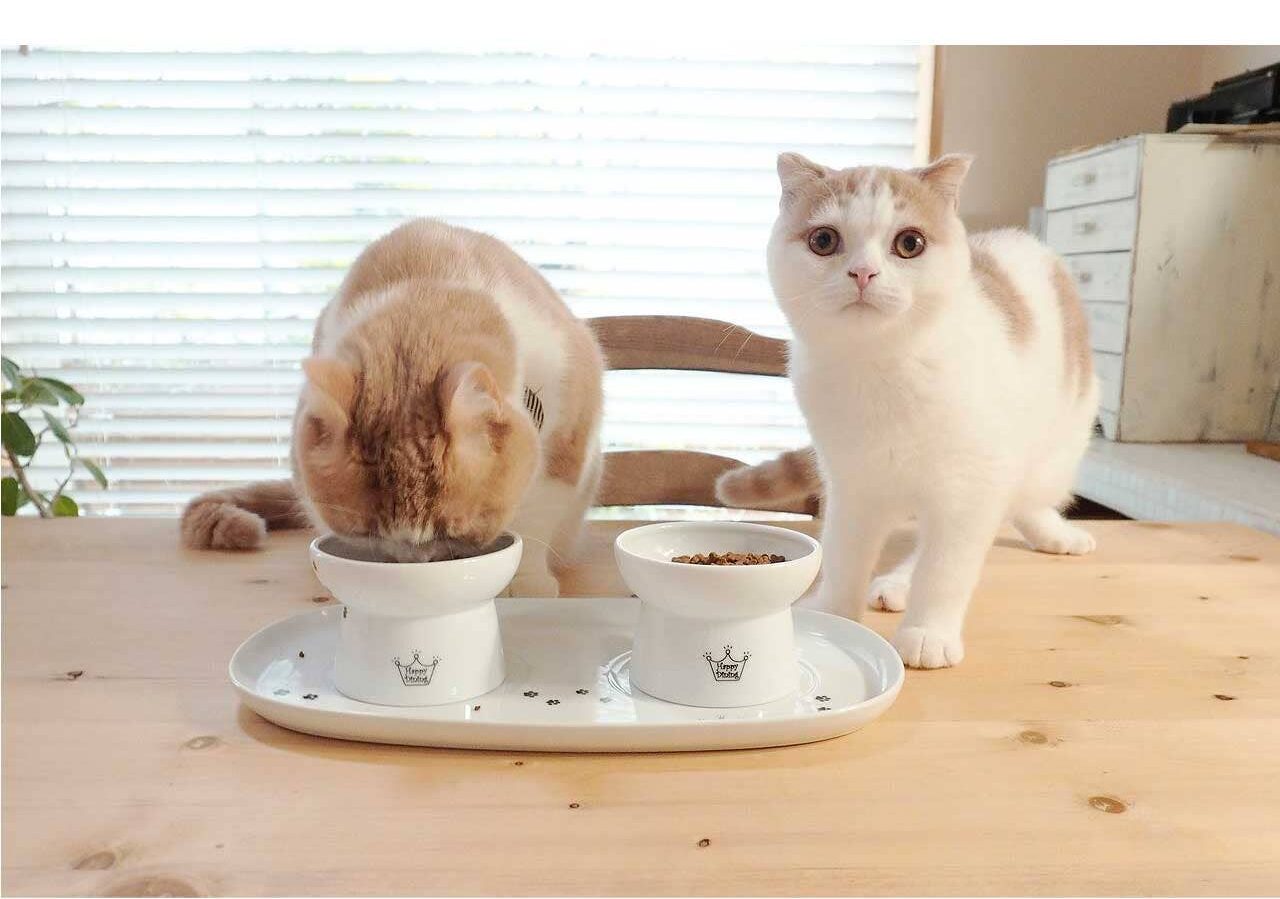 We regularly write about all things relating to cats on our Blog Katzenworld!
My partner and I are owned by five cheeky cats that get up to all kinds of mischief that of course, you'll also be able to find out more about on our Blog
If you are interested in joining us by becoming a regular contributor/guest author do drop us a message @ info@katzenworld.co.uk .