The winner of the Best UK Vet Award 2019 is Swanspool Veterinary Clinic, Wellingborough, Northamptonshire.
The awards organised by VetHelpDirect.com and running for the seventh year, are based on genuine owner reviews of veterinary practices around the United Kingdom and the winning practice this year, Swanspool Veterinary Clinic, received a huge 1102 positive four and five star reviews from their clients over the last year.
Susie Samuel, managing director of VetHelpDirect.com commented: "When owners are searching for a vet our research shows that online reviews are the most important step in that process, they want a friendly practice that is good value for money, delivers an excellent customer experience and that will above all care for their pet or animal. This is why word of mouth is so important both for local pet owners, horse owners and farmers. Online reviews on an independent platform give owners a genuine feel for the practice and help them to find a trusted, local vet more easily. We are proud to be able to reward those that are at the top of their league and receive the most positive reviews. "
Partner at Swanspool Veterinary Clinic, Anna Holden commented, "We are ecstatic to win the award for Best UK Vet 2019. It is such as honour and a great reward for the outstanding work our 46 members of staff at the practice deliver day in day out. We are an independent practice in a small market town that have been caring for animals for 145 years. We pride ourselves on providing a traditional all round service caring for small animals right up to horses and farm animals and it is especially rewarding to be recognised for our work by loyal customer reviews."
The Gold award was presented to Swanspool at a celebration held at The Hind Hotel, Wellingborough. The evening was a fabulous success attend not only by the staff of the practice but the clients who had given the vets such great reviews. The local Mayor Mayor of Wellingborough, Malcolm Ward, also gave a toast celebrating the win.
Customer quotes
"From reception to the dispensary, all staff are professional yet friendly. I could never thank them enough for what they have done for my pets & me over the years and I know it's all in a day's work for them; they are highly valued. "
"Best vets we have ever used!"
The practice in second place winning Silver was St Anne's Veterinary Group (in Eastbourne, East Sussex), and Bronze was awarded to Lakeview Veterinary Surgery (Deal, Kent), which also won Best Small Practice.
Other sector winners include
Best Scottish Vet- Lamond Veterinary Clinic
Best Equine Vet- Ridings Equine Vets (West Yorkshire)
Best Mobile Vet- Mobile Vet Ltd (Isle of Wight)
Best Welsh Vet- Animal Doctors
Best Northern Ireland Vet- Ashwood Veterinary Clinic
The Best New Start Up, a new category introduced this year was won by The Liverpool Vets. An independent community veterinary practice astoundingly only set up in Nov 2018, by Danielle Greenberg. This specialist practice looks after pets in Liverpool and works with local charities, including treating dogs belonging to homeless people.
Full results including the Top 25 can be found below:
Advertisements
The full range of Necoichi raised bowls and accessory now available @ Katzenworld Shop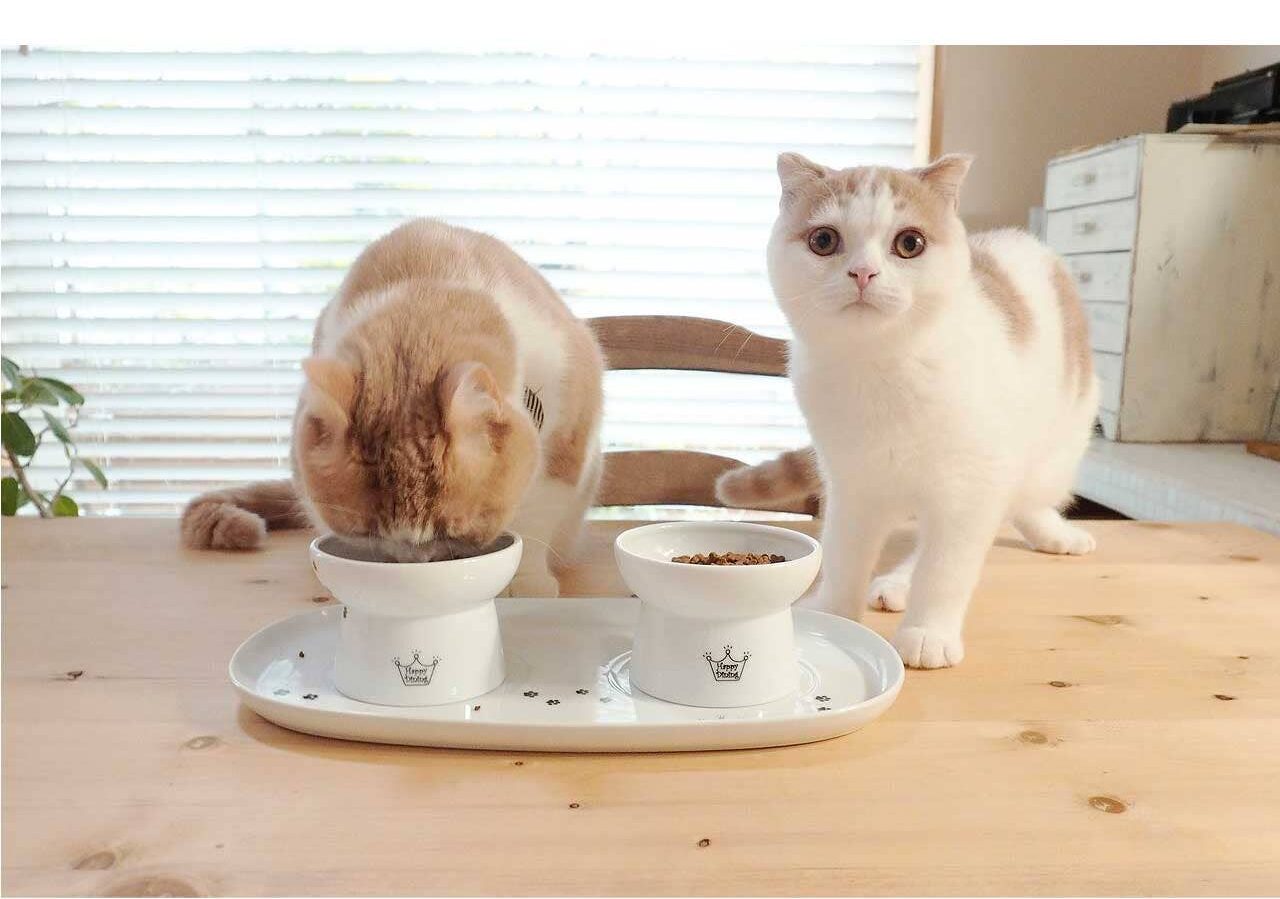 | | |
| --- | --- |
| AWARD | PRACTICE |
| GOLD | Swanspool Veterinary Clinic |
| SILVER | St Anne's Veterinary Group |
| BRONZE (and Best Small Practice) | Lakeview Veterinary Surgery |
| 4th | Withy Grove Vets |
| 5th (and Best Northern Irish Practice) | Ashwood Veterinary Clinic |
| 6th | White Cross Vets, Manchester – Walkden |
| 7th | White Cross Vets, Liverpool – Gateacre |
| 8th | Kernow Veterinary Group – Churchend Vets St Austell |
| 9th | Vets 1 Group |
| 10th | Kingsteignton Veterinary Group – Newton Abbot |
| 11th | Medivet The Vets Sutton Farm |
| 12th | Strathmore Veterinary Clinic |
| 13th | Kernow Veterinary Group – Pelyn Vets St Austell |
| 14th | Monument Vets, Redruth |
| 15th (and Best Equine Practice) | Ridings Equine Vets |
| 16th (and Best Scottish) | Lamond Veterinary Clinic |
| 17th | Cambridge Veterinary Group |
| 18th | The Mewes Veterinary Clinic |
| 19th | Kernow Veterinary Group – Harleigh Vets Bodmin |
| 20th | Bridgnorth Veterinary Centre |
| 21st | St George's Vets – Stourbridge Vets 2 You mobile surgery |
| 22nd | Kernow Veterinary Group – Pelyn Vets Lostwithiel |
| 23rd | White Cross Vets, Wolverhampton |
| 24th | Pennard Vets – Tonbridge |
| 25th (and Best Mobile Vet) | Mobile Vet Ltd |
We regularly write about all things relating to cats on our Blog Katzenworld!
My partner and I are owned by five cheeky cats that get up to all kinds of mischief that of course, you'll also be able to find out more about on our Blog
If you are interested in joining us by becoming a regular contributor/guest author do drop us a message @ info@katzenworld.co.uk .