Hi everyone,
Please find below an unbelievable rescue story from a friend of ours in Italy and how they saved the life of a young kitten.
Lupino was found in June 2018 in a field in San Sperate (Sardinia-Italy) when he was approximately 2 weeks old. He was very sick, covered with fleas,  a very bad eyes infection and a deep wound on his neck. (Claudio told that the wound was so deep that he was able to see through Lupino's throat!
Poor boy 🙁 )
Advertisements
The full range of Necoichi raised bowls and accessory now available @ Katzenworld Shop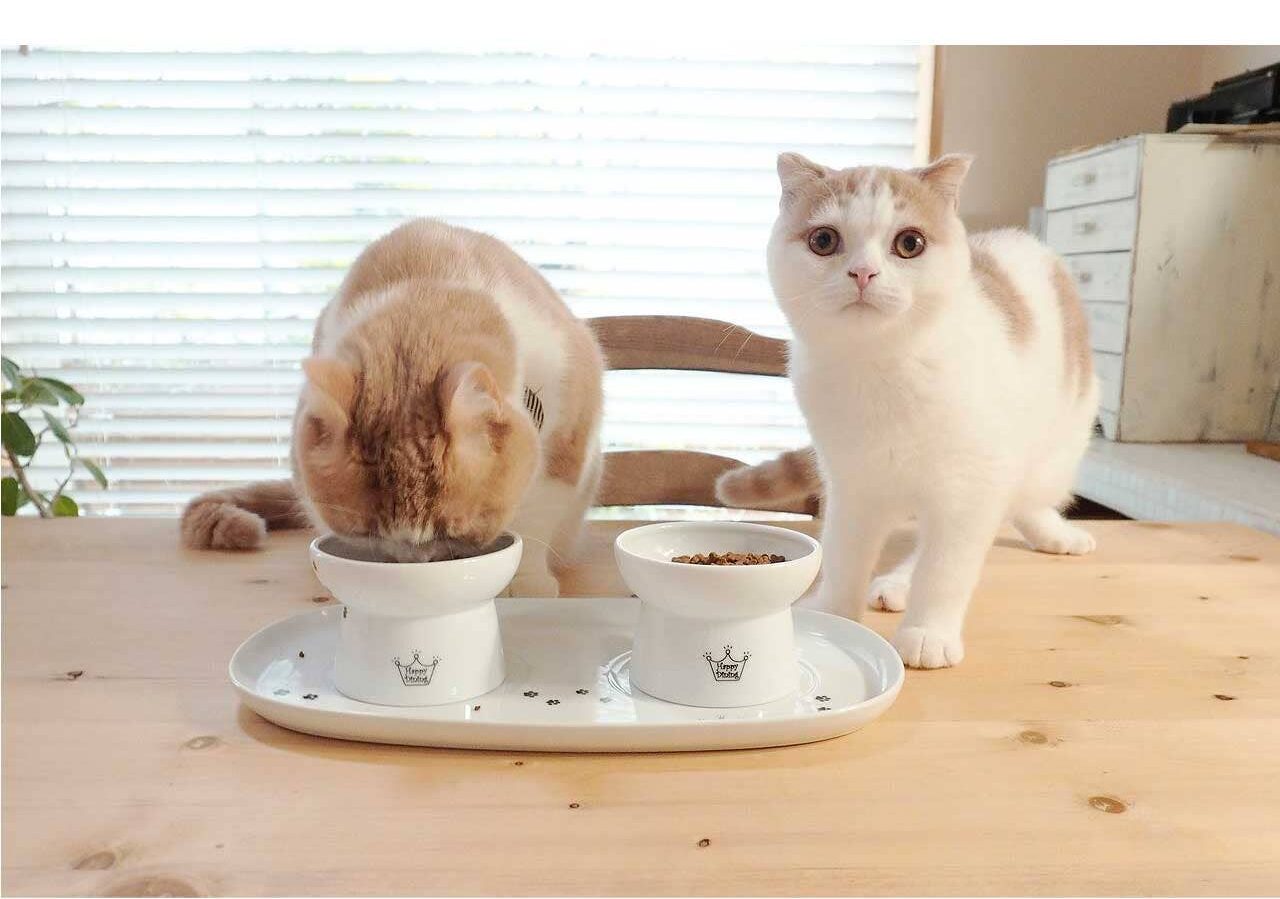 Lupino was taken to the vet immediately but the chance of survival was very very low.
The wound on the neck was badly infected and Lupino was refusing to eat but Claudio didn't give up and he tried everything in order to save Lupino's life! This kitten deserved to survive. So he followed the vet's instructions step by step: bottle feeding Lupino every 3 hours with kitten milk formula, cleaned his wound daily with an antiseptic solution, gently cleaned his eyes twice a day and used antibiotic eye drops. It wasn't an easy job but he was determined to save Lupino and his determination paid off quickly. In less than a week Lupino's eyes were almost completely open and the wound was healing well!
Lupino started to purr and loved to be held. He also started to familiarise with the other cats in the house but he chose Viola, Claudio's dog, as his best friend (Viola is a rescue dog too). The 2 are inseparable now even sleeping together  🙂
The worst was over and Lupino looked so different from the kitten found in that field just a few weeks previously. However, his weight was still very low and he was not growing enough (pretty normal consideringt the bad start in life he had). So after trying all the kitten food available, his dad tried 
Almo Nature HFC Kitten Wet
– At the very beginning, Lupino was only able to eat a couple of spoonfuls but soon after he started to ask for more and Claudio introduced Holistic Kitten dry too. His weight increased and with that increased his craziness too (Haha)
Last week, at 6 months old, he was neutered and hopefully, he will make a full recovery.
Well you can see from the pics I sent how Lupino is today: a super happy and healthy cat that loves playing with his dad and his friend Viola and that, sometimes acts crazy   😸
We regularly write about all things relating to cats on our Blog Katzenworld!
My partner and I are owned by five cheeky cats that get up to all kinds of mischief that of course, you'll also be able to find out more about on our Blog
If you are interested in joining us by becoming a regular contributor/guest author do drop us a message @ info@katzenworld.co.uk .