Hi everyone,
It's me Freya here again today at the top of a new post with our latest bed. I really try to get in front of my siblings now. 😉
Freya: Not just is this a box… but it also serves as a bed! 😀 And what makes things even better is if my human gives me cuddles… 😉
Rennie: So when do I get to use it?
Freya: NEVER! This is heaven on earth for me… so I shall keep this for me!
Rennie: That ain't going to happen… *pushes Freya out of the way*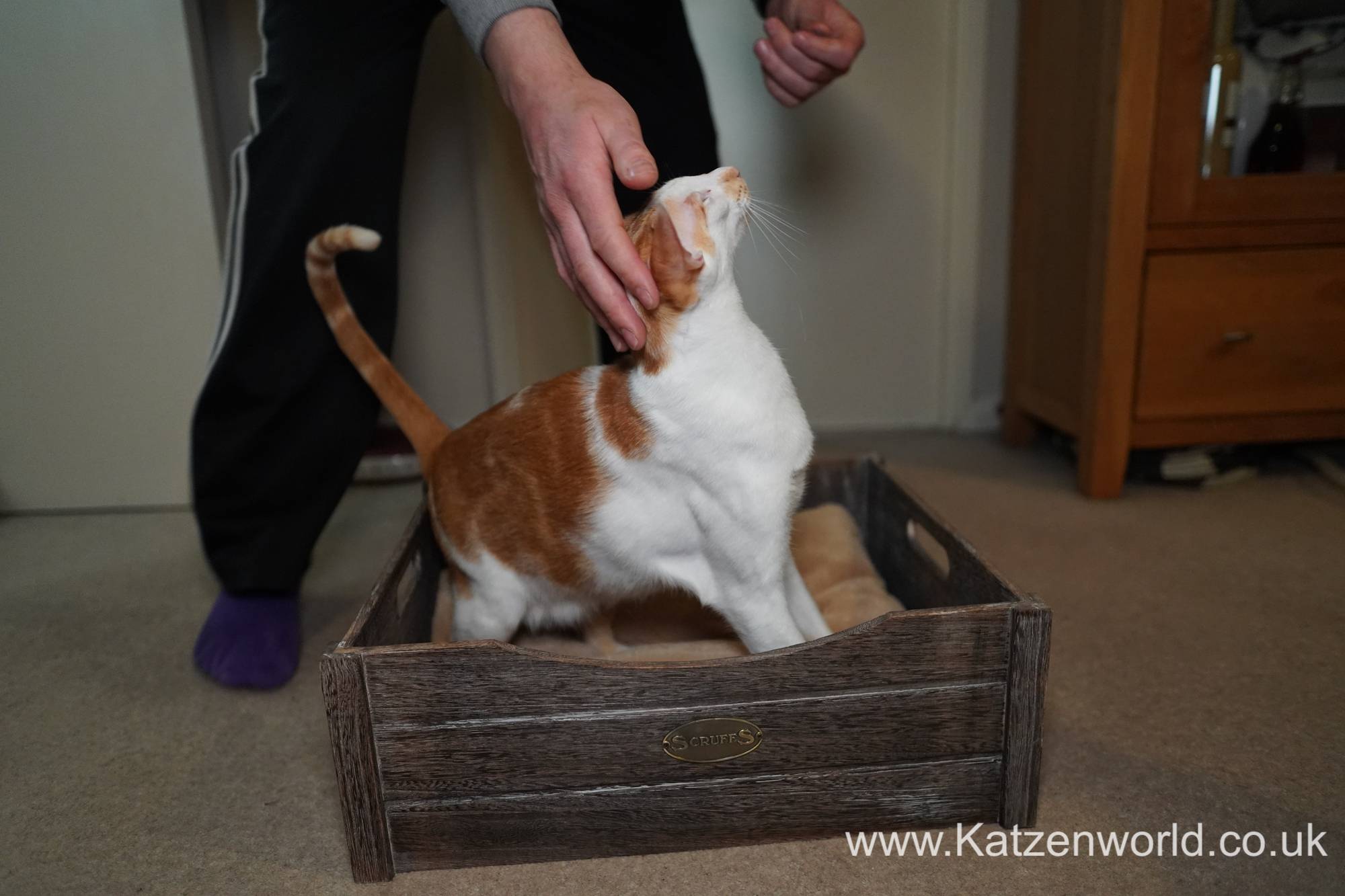 Rennie: Human! I want cuddles too! 😀
Freya: Firs you still my bed… now you steal my human!!! Meanie. 🙁
Freya: Let me in again!!!! 🙁
Rennie: Not for now… I am far too cosey in my rustic box bed. 😀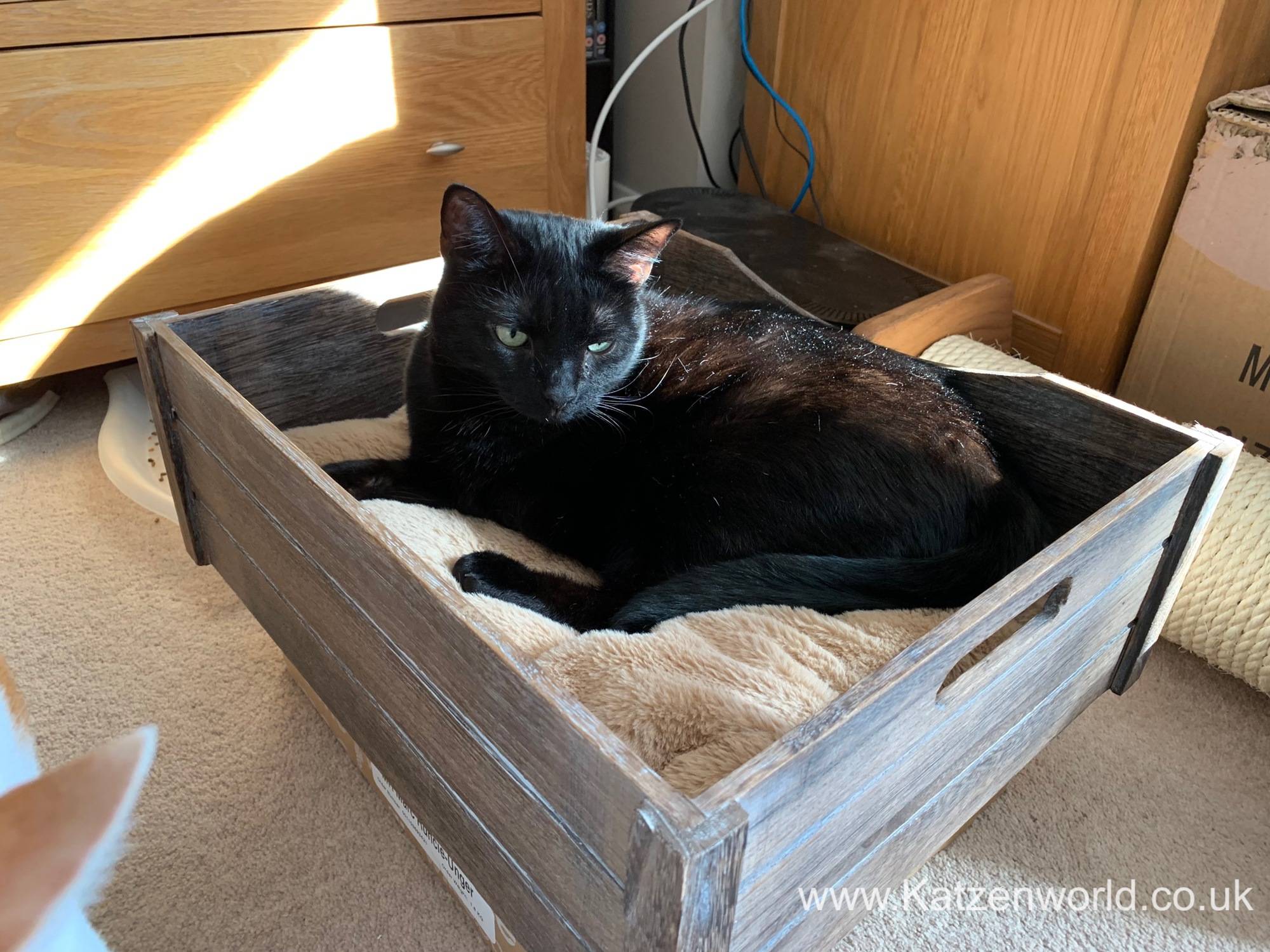 Nubia: Have they noticed that I've taken over the bed now? ;o
Nubia: Nope… looks like they walked past without as much as a blink!
Nubia: I know that Scruffs sys on their website that the lowered curved to make it easier to get in… but for me it's also the purrfect place to rest my head. 😀
Nubia: So what did our humans say? Well they totally agreed with us! If there is one way to make us cats happy it is by giving us a box… so what if this box is a nice decorative box with a comfy cushion? It's a win-win situation for our humans and us alike! These Rustic Wooden Pet boxes and many other pet beds are available over at Scruffs with the pet box being £44.99 at time of writing.
Signed by,
His Meowjesty Prince Renegade the Flash
&
Her Meowjesty Queen Freys the Snowleopard
&
Her Meowjesty Queen Nubia the Shatterer of Peace
We regularly write about all things relating to cats on our Blog Katzenworld!
My partner and I are owned by five cheeky cats that get up to all kinds of mischief that of course, you'll also be able to find out more about on our Blog
If you are interested in joining us by becoming a regular contributor/guest author do drop us a message @ info@katzenworld.co.uk .