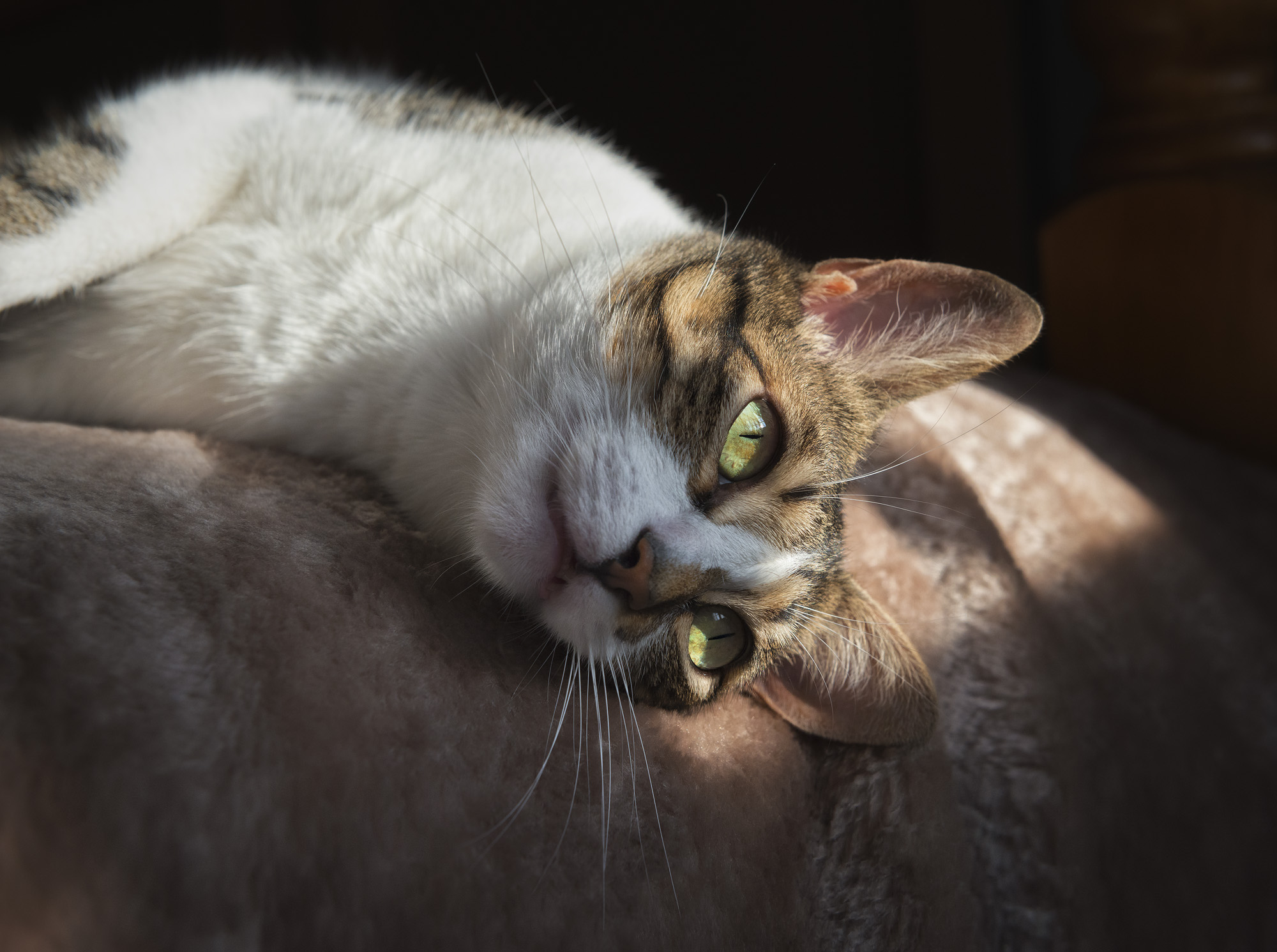 I took delivery of a new (to me) camera a couple of months ago. I decided it was time to find out what it was like to own and use one of the best full frame DSLRs around. I've been thrilled with the landscapes I've managed to take so far, but most of all, I've been blown away by how much it loves the cats.
It seems so long since we last had some decent light indoors, that I couldn't wait to set up my "studio" when the sun put in a rare appearance a few days ago. By "studio", I mean the only place that gets natural light in our old house, which is our bed. I covered it with a fluffy throw, chucked on a couple of catnip toys and within seconds most of our eleven cats were going berserk. I clearly wasn't able to isolate just one for a portrait, so I let them play for a while. Eventually, some moved up to their play den in the attic and I was left with just three.
Chai has always been my preferred model, as her colour and markings work well, especially in the low winter sun. She is also very co-operative and seems to understand what I need when I stick the camera in her face. She was rescued at the age of just ten weeks in a park in Romania. Someone had cut her all over, hit her so hard it detached her lower lip, slit her throat and broke both her front legs. A wonderful rescuer friend of mine dedicated herself to Chai's recovery and a few months later, we had her brought over to the UK with her two friends, Foxy and DeeDee. It's incredible, not only that she survived, but she did so with an unwavering trust in humans that still reduces me to tears.
If anyone is interested in adopting a cat from Eastern Europe, feel free to contact me for details. We have brought over nine so far and they are the most loving cats you could ever wish to meet. They get on so well together and we are constantly amazed at how they will sleep, wash and play together. The rescuers don't ask for adoption fees, will do the paperwork on your behalf and you only need pay for the transport. To save a little life like Chai's could cost as little as £150.
Advertisements
Click to visit our Shop for the hassle-free Zen Clippers!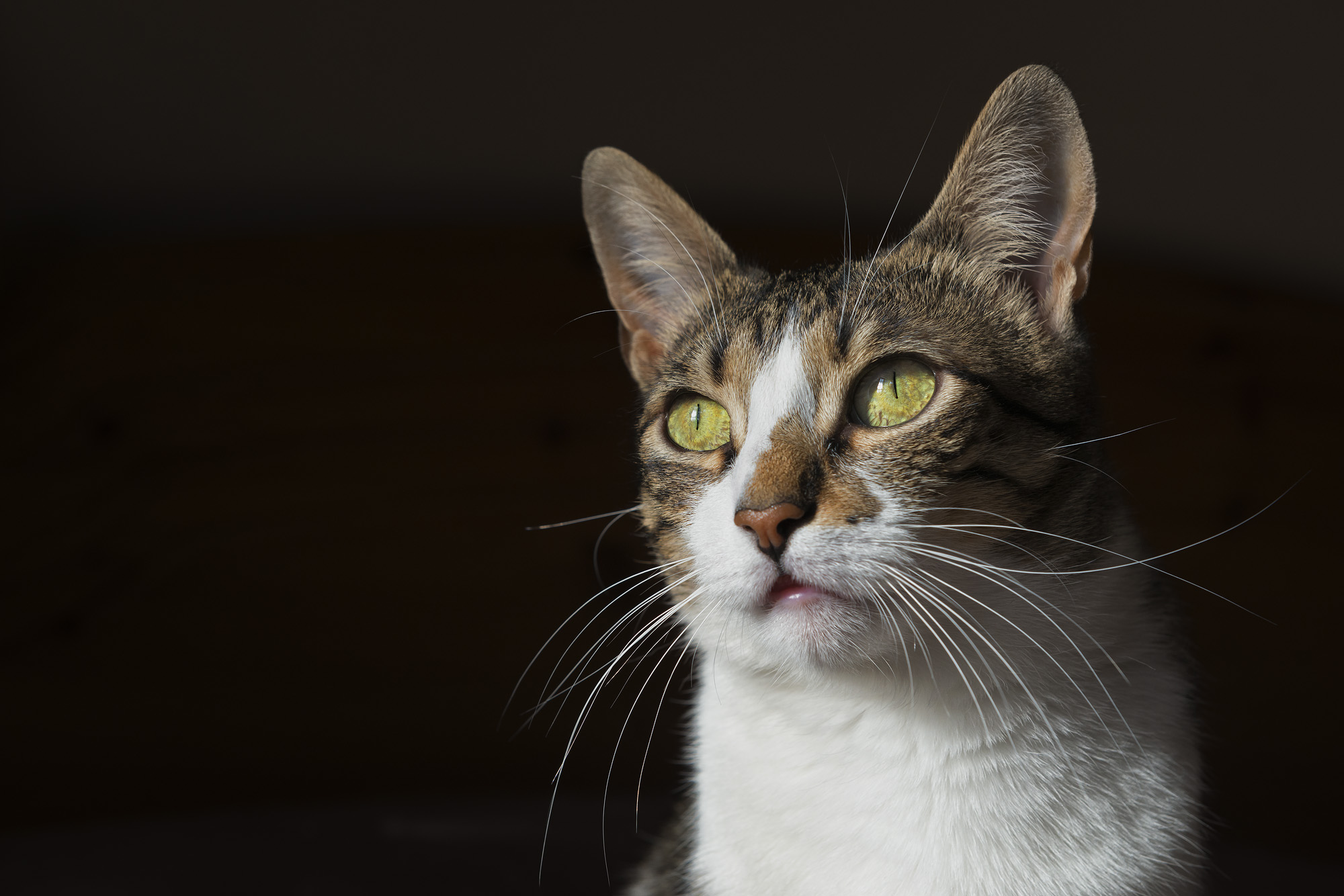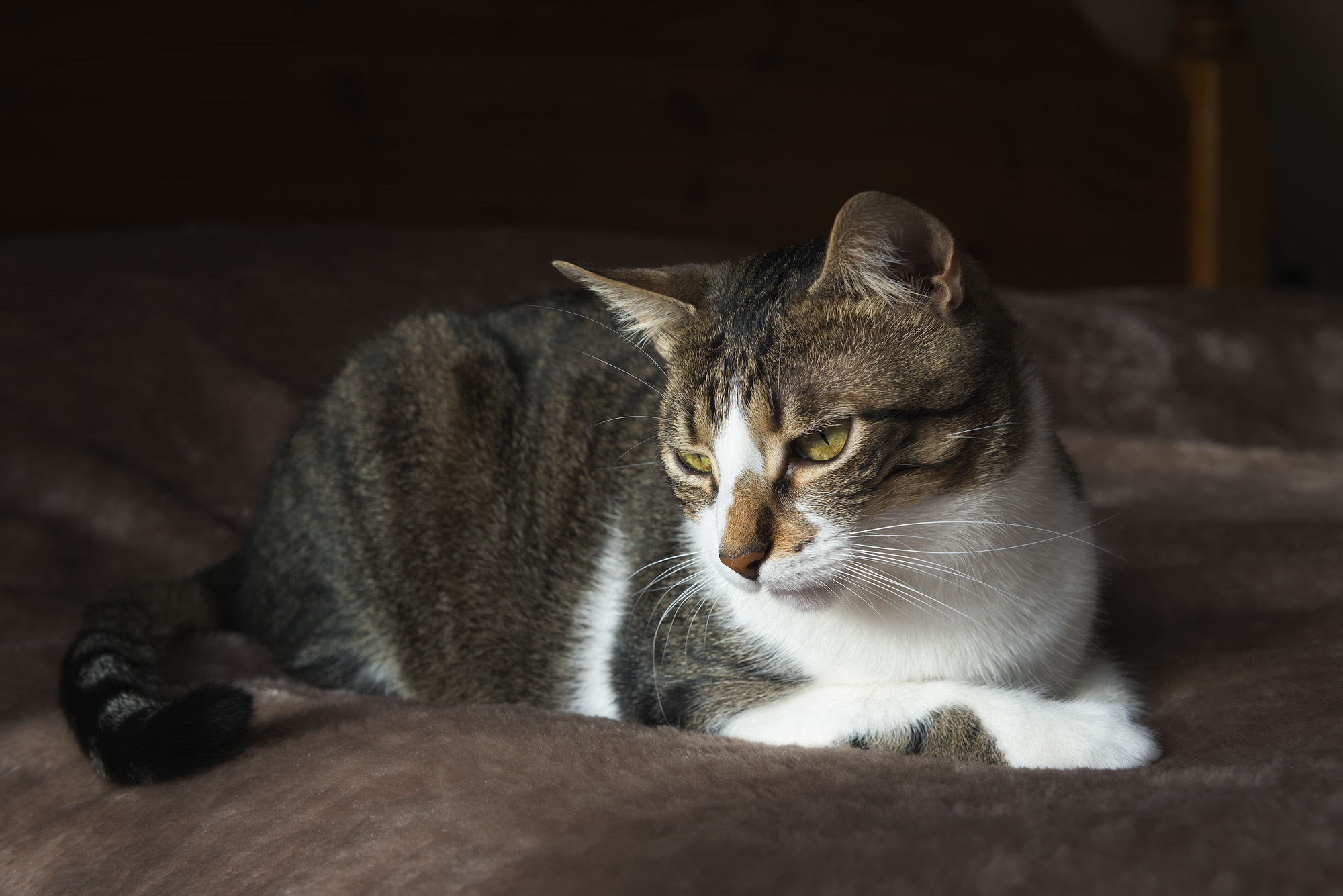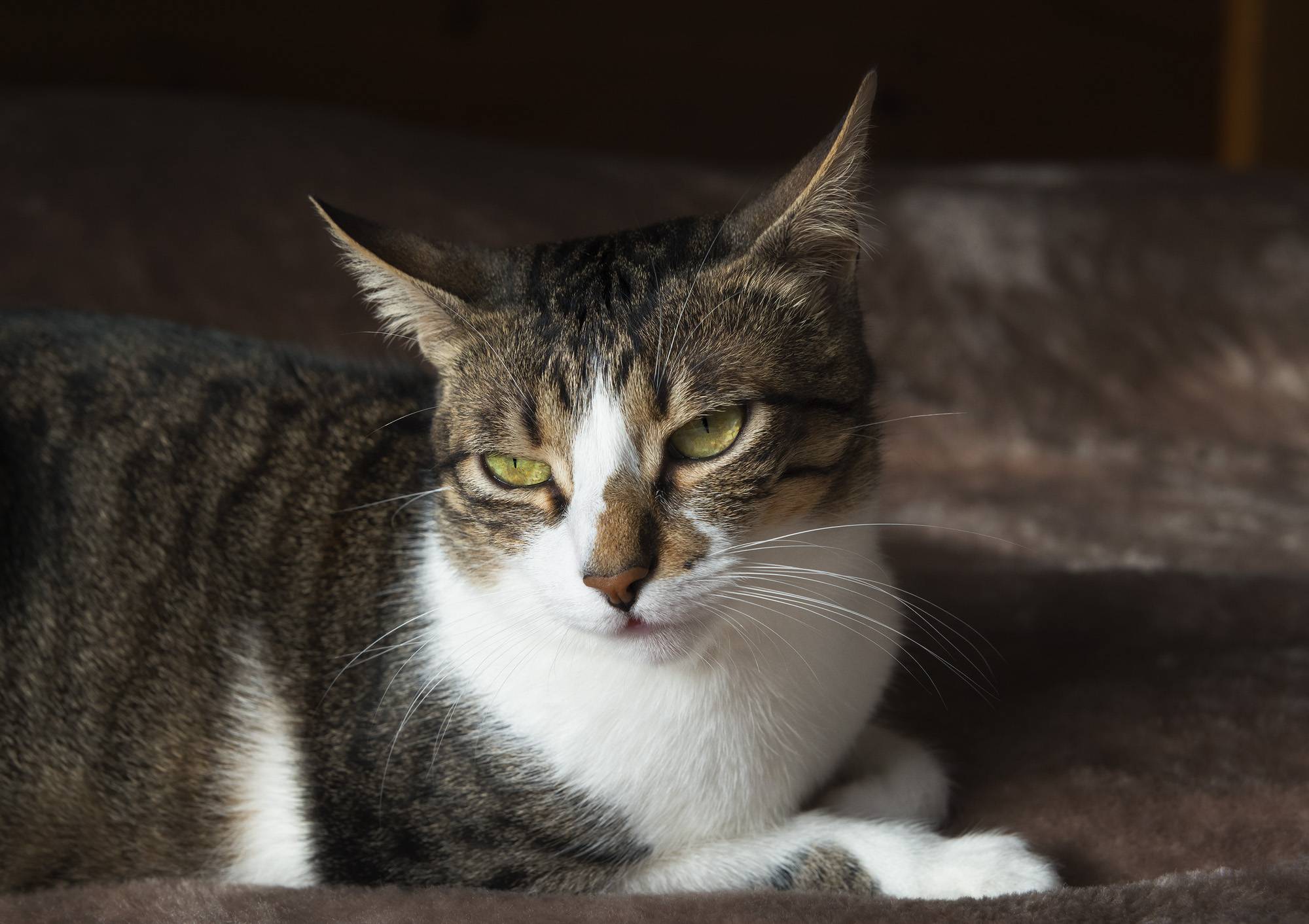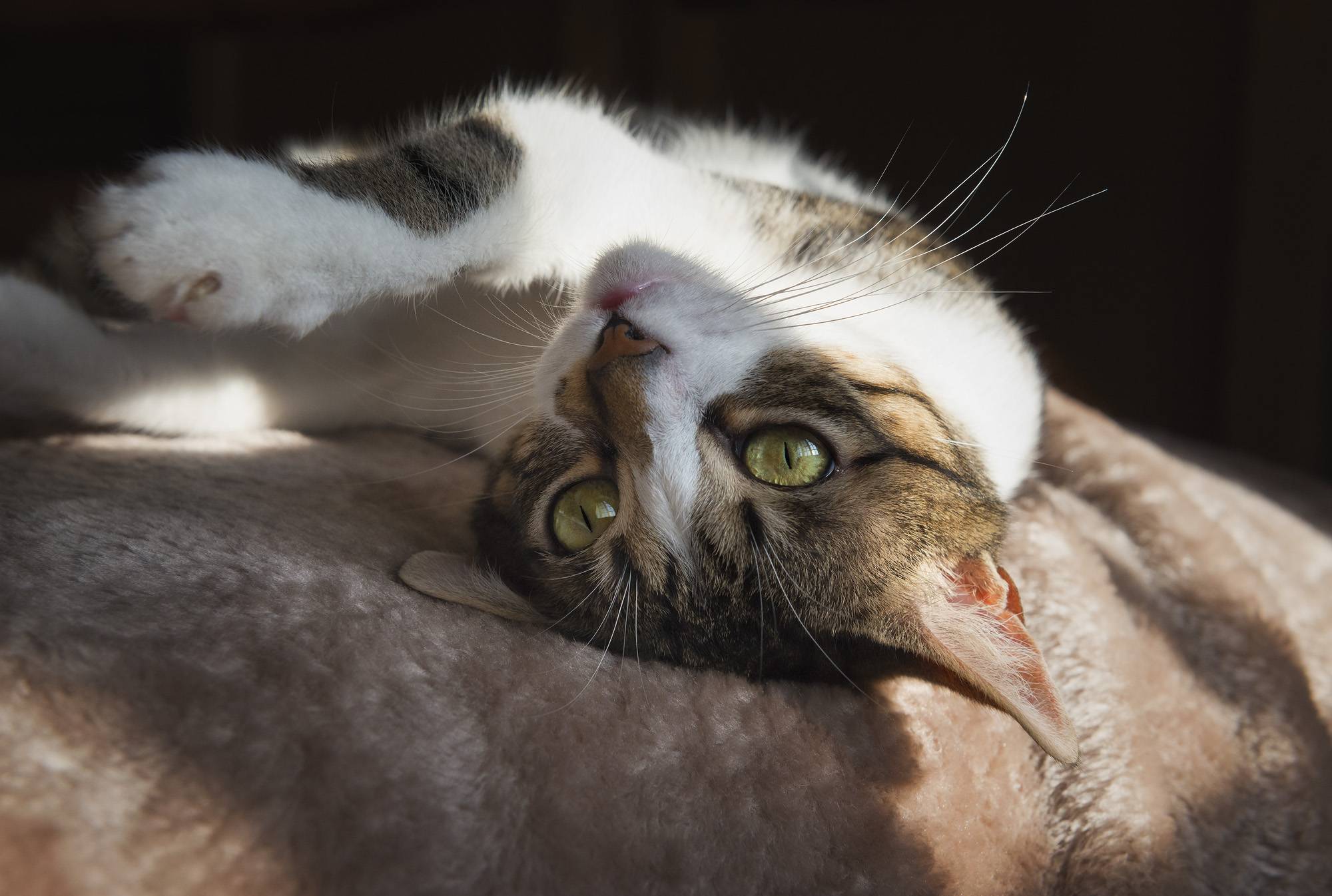 Zookeeper and amateur photographer.