Hi everyone,
Please find below the latest entry in Purrsday Poetry by Jill Marie Morris:
MY NIGHT BEFORE CHRISTMAS
T'is the night after #Christmas and all thru the house, the dishes are done, need a Tide stick for my blouse ? . . .
The soggy towels are flung over the chair without care, I'm picking fruitcake and berries out of my hair ?? . . .
The cats are full o' catnip ? and with magazine in my lap, I had just settled down for a post-Christmas cr*p ?. . .
When out in the kitchen there arose such a clatter, I sprang from the toilet ? to see ? what was the matter . . .
And what to my wondering eyes ?should appear? Holy cow ? it was none other than Leonardo DiCatrio ? drinking a beer! ?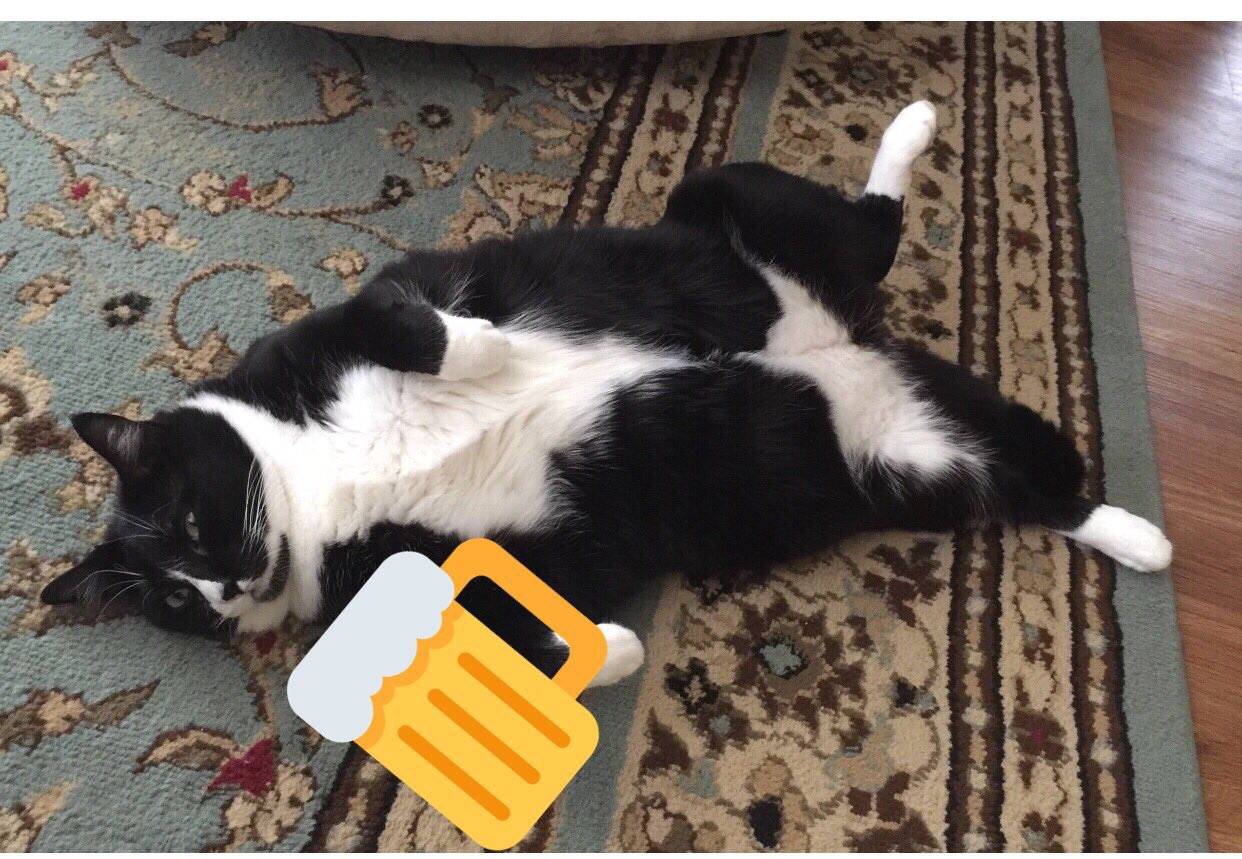 Away to the fridge I flew like a flash, he ran and hid as I discovered his #cat stash . . .
With the glow from the fridge on his brew's frosty froth, his nose twinkled all black – Oh no! My #cat has gone #goth ! ?
A little over 6, still lively and slick, I knew in a moment he must have been possessed by Satan ?– that's sick ? . . .
Faster than a hot minute ? his brother Merlin bounded, he looked at his sibling completely astounded ? . . .
He meowed and he hissed as Merlin called them out by name: @Heineken @budweiserusa domestic #IPAs ?
To the top of the table and then to the wall, Leonardo DiCatrio did tumble and fall . . .
As dry heaves set in, puking ? as only cool cats ? can do, this beer-buzzed #feline was high on the nip ? too . . .
Almost tinkling in my panties ?, I heard his paws scratch the floor, to the realization my kitty had gone goth ? and partied galore ?
As I drew a deep breath trying to rid him of a wild #demon ? , my #cat possessed seemed illogical – without reason ? . . .
Dressed in a tuxedo from his head to his foot, his fur was all tarnished with ashes and soot ??. . .
With a bottle of beer ? in his hooligan cat grasp, he raised it to his pursed kitty lips and grinned as I gasped! ?
With eyes glassy and soulless, his #cat stare was scary, I knew in a heartbeat ? I had to pray ?to Mary . . . 
His feline fangs ? sticking out like tiny knives ?, all the gnashing & thrashing was giving me hives!
Leonardo was trippin' – his tail thumping – legs hoppin' – I swear on my life it was a scene Straight Outta #Compton ??
The #devil ? had taken ahold of my #cat ? the day after #Christmas ?What the hell is up with that?! ?
I called out for help ? to get rid of the feline demon ? , as he twisted his head around like Linda Blair in The Exorcist – I was screamin'! ??
When out popped a beer-laden #furball – all green like pea soup. I had to refocus myself, run back and finish my poop ?
The room went all crazy. It was hazy and stuff. Confident I released Leonardo from the demon, I finally finished MY "stuff" . . .
And when I re-entered the kitchen there was no #beer ? or #cat ? in sight ? . . .
Leonardo DiCatrio was sleeping ? it off, Holy hell ? what a night! ?
The End (maybe)
If you would like to enter your own poems for Purrsday Poetry don't forget to email info@katzenworld.co.uk
Never miss a post again by signing up to our Newsletter! 🙂
Thanks,
Marc
Advertisements
The full range of Necoichi raised bowls and accessory now available @ Katzenworld Shop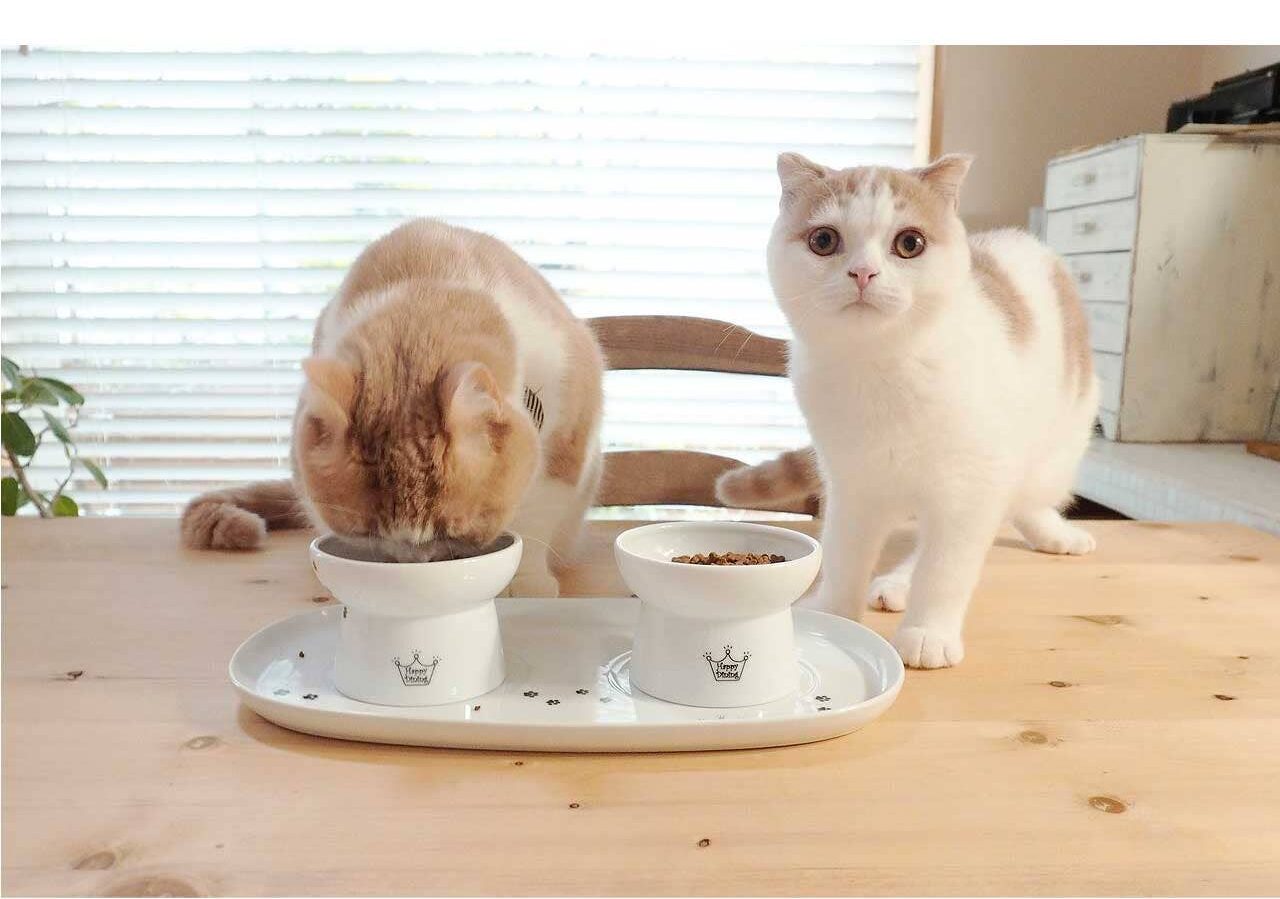 We regularly write about all things relating to cats on our Blog Katzenworld!
My partner and I are owned by five cheeky cats that get up to all kinds of mischief that of course, you'll also be able to find out more about on our Blog
If you are interested in joining us by becoming a regular contributor/guest author do drop us a message @ info@katzenworld.co.uk .