Hi everyone,
It's both of us here today! Rennie and Freya. 😀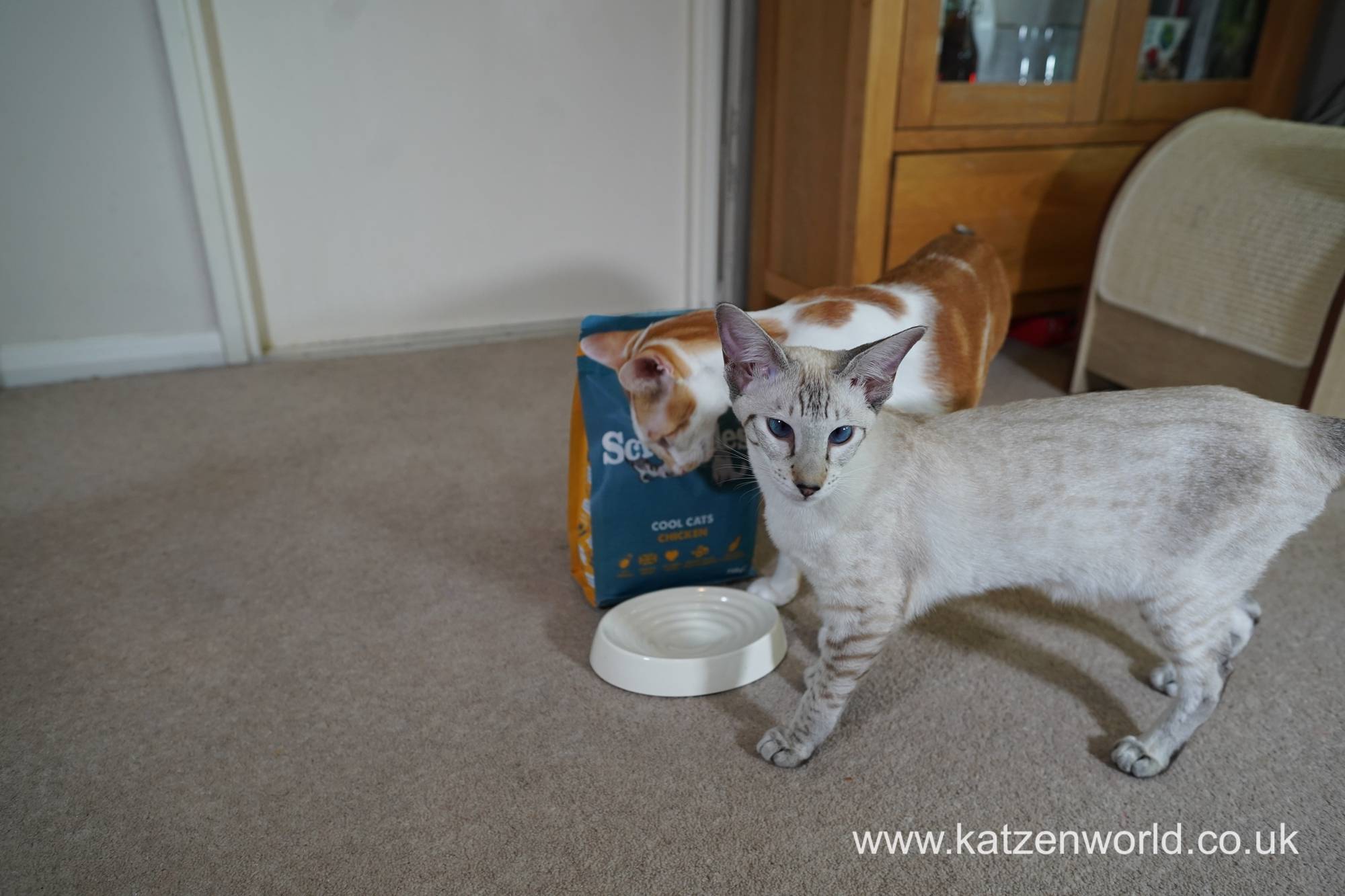 Freya: And I am not amused! Look this bowl is empty…
Rennie: So I am sitting in front of this great looking bag of food from Scrumbles… and the bowl is STILL empty?!? Why is it so difficult to find good servants for a cat in today's time. :/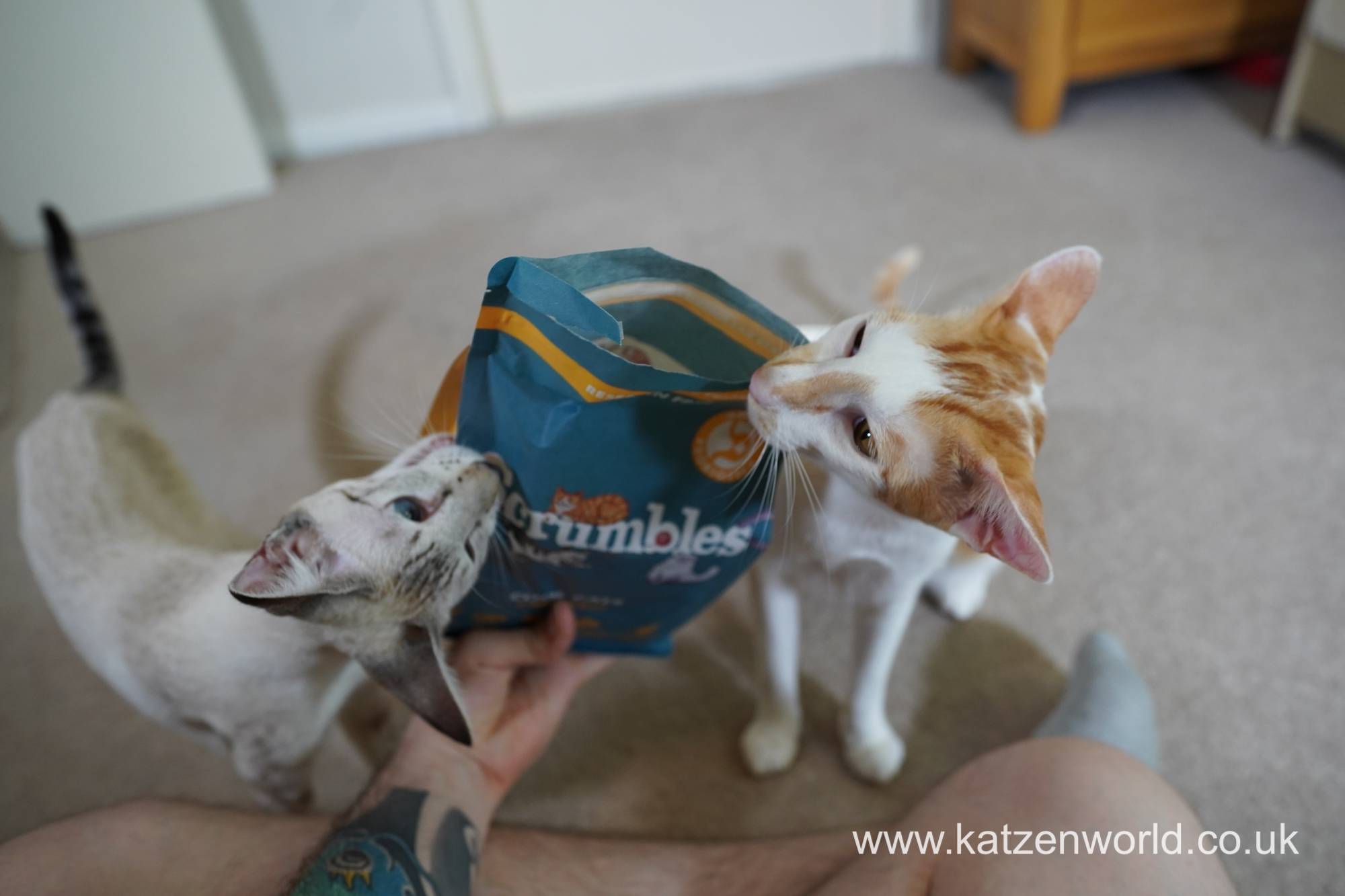 Rennie: It's open at last!
Freya: I need to get into the bag first… *bites bag*
Rennie: Will the human stop teasing us now and put it in the bowl at last? 😮
Freya: First dibs! Yes. 😀
Nubia: What was all this noise about… and why is Rennie passed out in the corner?
Rennie: *Snorring with a full tummy*
Nubia: I see… the two were trying to keep it "quiet" that they got early dibs on the bag of Scrumbles… Surely I was meant to try it out first!!!
Nubia: *Munching* This food is very delicious! And I must say it's nice they are big pieces of crunches that should make my brother chew more…
Nubia: So what have the humans got to say about the food? Well they asked me to let you know that they think it's pawesome! The food is high in what we felines need – plenty of high-quality animal protein amongst containing no nasty additives.
Nubia: We had a bag of their chicken flavour as some of my siblings are not to keen on fish but that's precisely why they offer different flavours to give people choice. The pages of the food also contain a handy recommend food serving calculator to help you feed your cat(s) the right amount of food.
Nubia: So what's the story behind Scrumbles? Well it all started with smelly poos… no no you read that right! Read on to find out more!
About Scrumbles:
Like all good stories, ours began with smelly poos.

What goes in must come out so we took a long, hard look at what we were feeding.

Cats and dogs have never been as unhealthy as they are right now, and it's easy to see why. Ingredient lists longer than your vets bill, things Jack couldn't possibly pronounce and shady things you wouldn't want in your food like non named meat sources, or high levels of veg protein for our obligate carnivorous felines.

Uh uh.

Unhappy with the choices available and unable to find a healthy dog & cat food that tasted good and didn't cost a paw and a leg, we decided to create our own.

Two and a half years on, with the help of expert nutritionists, Scrumbles was born – our delicious range of all-natural dog and cat food recipes with zero nasties and a wiggle of approval from chief tasters Smudge and Boo.
---
Nubia: We hope you liked our look at this great new food and hope you'll give them a try! 🙂
Signed by,
Her Meowjesty Queen Nubia the Disturber of Peace
&
Prince Renegade also known as the Flash
&
Princess Queen Freya the Snow Leopard
Advertisements
Visit our Shop for Lisa Parker merchandise!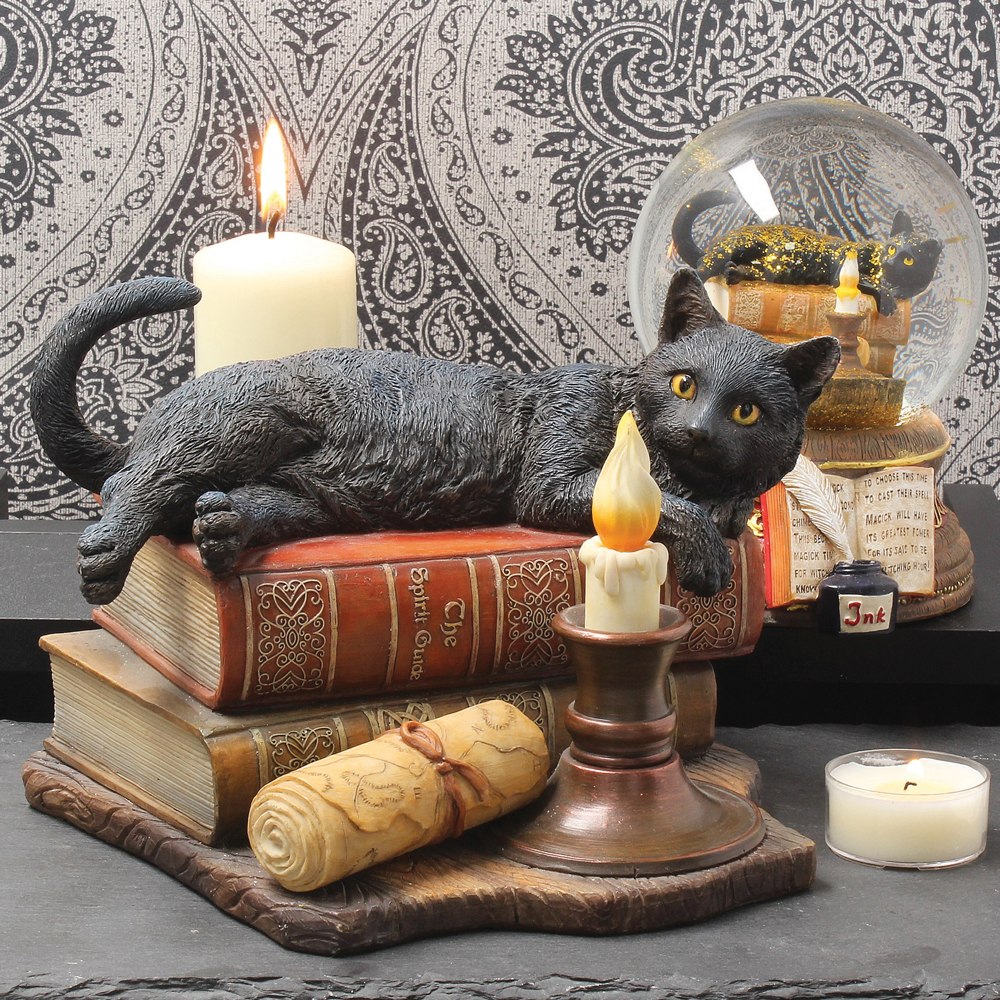 We regularly write about all things relating to cats on our Blog Katzenworld!
My partner and I are owned by five cheeky cats that get up to all kinds of mischief that of course, you'll also be able to find out more about on our Blog
If you are interested in joining us by becoming a regular contributor/guest author do drop us a message @ info@katzenworld.co.uk .