Hi everyone,
It's me Oliver here today and it's my turn to try out new food that the humans sourced. 😀
Oliver: But what's wrong with them! They put the box of Country Hunter down next to my empty Monmon Cats bowl. Do they not know that I can't open this myself. 🙁
Rennie: Never fear RenRen is here to safe the day!
Oliver: And how exactly are you going to open this for us? 😮
Rennie: Simples! I'll just keep meeeeeeoooooowwwwwing until they open this for us!!!!
Oliver: @_@ Torture!!!!
Rennie: That's the idea. ;o
Rennie: Yummy! And told you my meowing was going to work. 😀
Oliver: But I was here first… I was meant to try it first. o.o
Oliver: Right… just as well there was more of it! My turn now…
Oliver: This is indeed delicious! Rennie wasn't lying. 😮
Rennie: Is it my turn again?!?
Oliver: Definitely not…! *Licks lips*
Rennie: So brother… what makes this food so good for us?
Oliver: Ah I wondered when you'd ask… See this is made by natures:menu and is called Country Hunter with Chicken and Goose. They steam cook their food to ensure that it retains nutrients and it's also completely free of nasty stuff like artificial colours, flavouring or preservatives. And it's grain and gluten free which these silly humans really should adopt for all their own meat products… they'd get less fat and be slender like us cats. 😉
Rennie: I just had a look and it also contains some cool super foods such as catnip, yucca and green tea extract!
Oliver: Indeed it does for added nutritional boost.
Rennie: So where can the other humans out there get it for their feline friends?
Oliver: It should be available in most decent pet shops but in addition to that our UK feline friends can get it in our favourite online shop Animed Direct which means not just have they got the complete selection of natures:menu for cats and kittens plus treats but they also offer you free delivery if your total order value is £29 or over.
And in case you'd like more re-assurance, don't forget that Animed Direct has recently achieved over 100.000 reviews with an over-all rating of excellence on Trustpilot!
Signed by,
His Meowjesty King Oliver the Maker of Mischief
&
Prince Renegade the Grandest of Gourmands Gourmets
Advertisements
The full range of Necoichi raised bowls and accessory now available @ Katzenworld Shop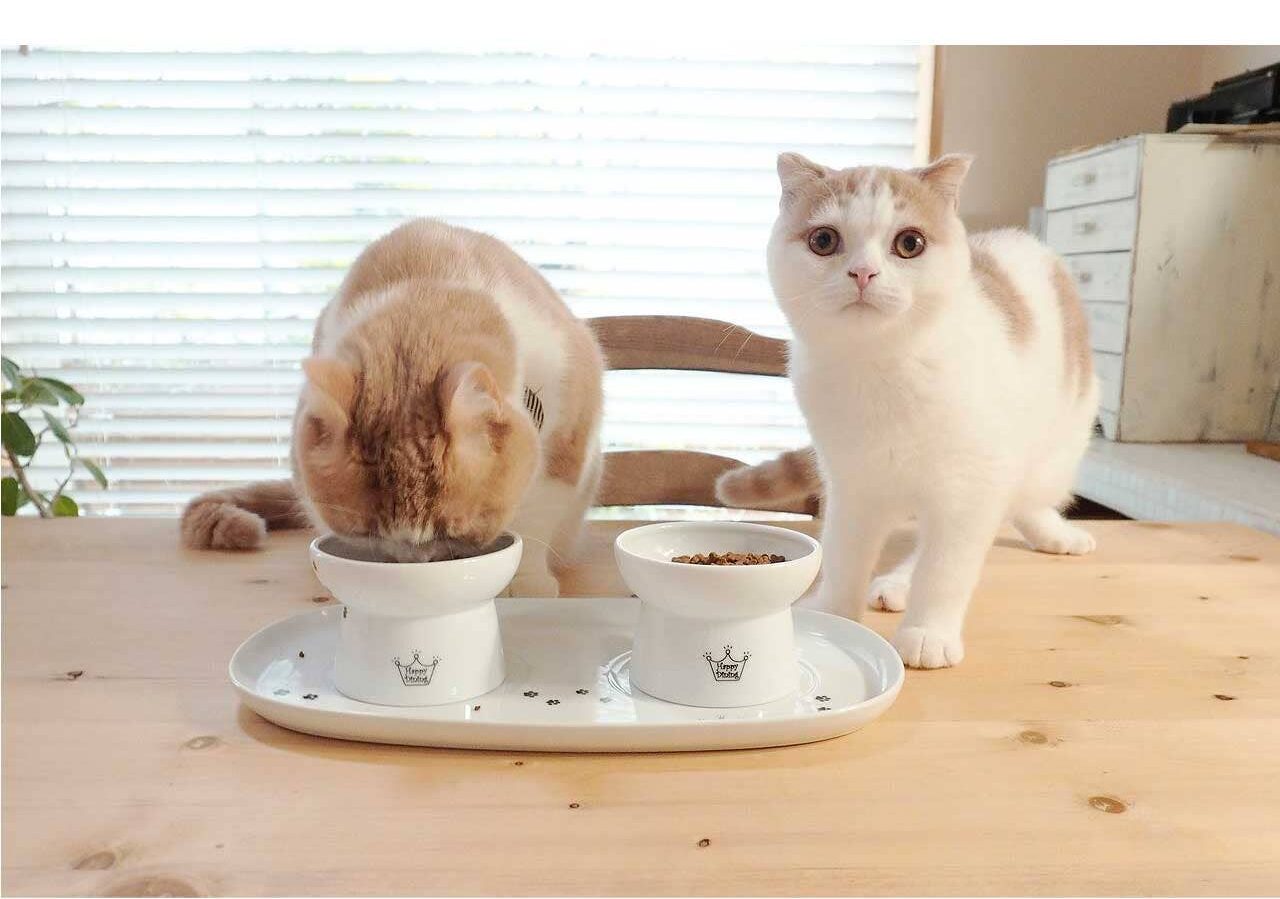 We regularly write about all things relating to cats on our Blog Katzenworld!
My partner and I are owned by five cheeky cats that get up to all kinds of mischief that of course, you'll also be able to find out more about on our Blog
If you are interested in joining us by becoming a regular contributor/guest author do drop us a message @ info@katzenworld.co.uk .