PDSA remembers our animal heroes
Armed Forces Day, 30 June
Armed Forces Day is being held today Saturday 30 June here in the UK – a day designed to commemorate the service of men and women in the British Armed Forces.
As well as paying tribute to the brave army personnel who defend and protect us, PDSA will also be taking the opportunity to remember all the amazing animals who serve in the Armed Forces too.
The vet charity, which is celebrating its centenary year, has a rich history with military animals. Its animal awards programme was set up in 1943 specifically to recognise acts of animal bravery or exceptional devotion to duty.
The PDSA Dickin Medal – known internationally as the Animals' Victoria Cross – has been awarded for military gallantry for 75 years. Its civilian equivalent, the PDSA Gold Medal was instituted in 2002.
One such animal hero was Simon who served aboard the HMS Amethyst during the Yangtse Incident, disposing of many rats though wounded by shell blast. Throughout the incident his behaviour was of the highest order, although the blast was capable of making a hole over a foot in diameter in a steel plate.
Simon's Date of Award: awarded posthumously 1949
Amy Dickin, who oversees PDSA's Animal Awards programme, says: "Armed Forces Day is the perfect opportunity to reflect and pay tribute to the animals who serve in war zones alongside their human teams, both past and present. We believe it's important to remember and highlight the huge role that animals have played throughout history for our Armed Forces.
"From the carrier pigeons of World War II who delivered critical messages between soldiers on the frontline and their counterparts back home, to the sniffer dogs detecting deadly improvised explosive devices in more recent conflicts, their contribution should never be underestimated or forgotten."
The PDSA Dickin Medal was established by PDSA's founder Maria Dickin, CBE, and each one acknowledges an outstanding act of bravery displayed by an animal serving with the armed forces or civil defence units in any theatre of war. To date, 70 PDSA Dickin Medals have been awarded to courageous dogs, horses, messenger pigeons and a naval cat.
The medal contains the words 'For Gallantry, We also serve' and is a fitting tribute to these brave members of armed forces.
To find out more about PDSA's animal awards programme, including the PDSA Dickin Medal, please visit www.pdsa.org.uk/awards
We regularly write about all things relating to cats on our Blog Katzenworld!
Advertisements
The full range of Necoichi raised bowls and accessory now available @ Katzenworld Shop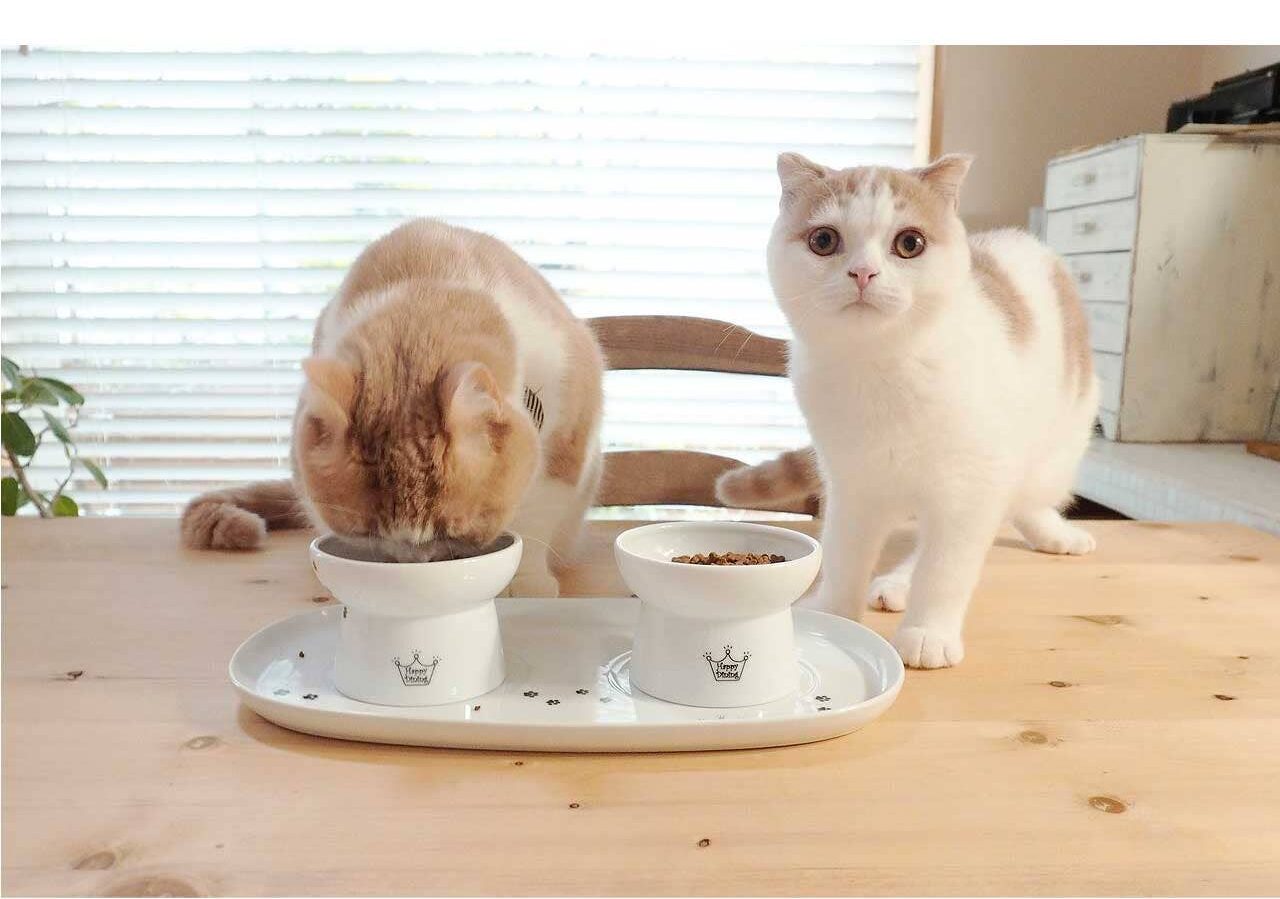 My partner and I are owned by five cheeky cats that get up to all kinds of mischief that of course, you'll also be able to find out more about on our Blog
If you are interested in joining us by becoming a regular contributor/guest author do drop us a message @ info@katzenworld.co.uk .