Stray Cat Found With Badly Infected Ear And In Need Of Urgent Treatment
London-based animal welfare charity, Mayhew, marked the World Stray Day (April 4th, 2018) by highlighting the story of one of its residents that has been at the rescue for nearly a year.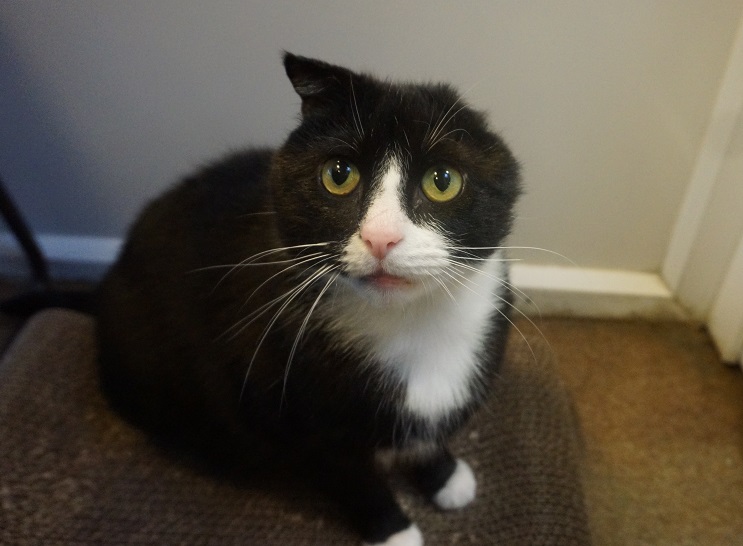 In May last year, Mayhew's Animal Welfare Officers discovered an injured stray cat near Dollis Hill, North West London that was in need of urgent medical attention.
The seven-year-old black and white stray, named Gomez, was clearly very distressed and scared and was continuously shaking and scratching his head in discomfort.
After bringing Gomez back to Mayhew, he was immediately seen by Mayhew's Vet Team at their on-site Community Vet Clinic, which offers affordable preventive treatment.
Mayhew's Vet, Dr. Emma Robinson, said: "Upon examination I discovered Gomez's ears had been badly infected for some time, so long in fact that the ears had become thickened and folded over.
"I took an X-ray of his skull, which revealed the left ear was the worst, with the ear canal completely closed shut. An infection wouldn't usually show up on an X-ray, so the fact that we could see it showed just how chronic it was. It was clear he was in agony so we immediately treated him with antibiotics.
"It soon became apparent that this wasn't going to clear the infection, so we agreed that surgery was the only option to help poor Gomez. We set to work to completely remove the left ear canal and flush out the middle ear.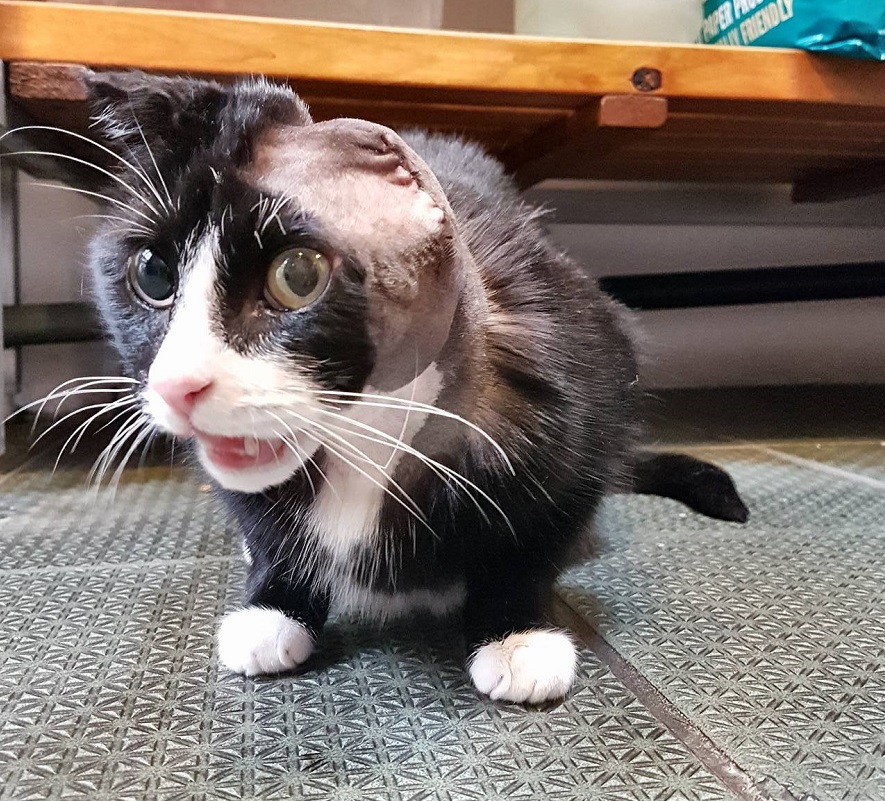 "The three-hour surgery was a great success and we were able to leave the inner ear intact, which means he can still hear, but he doesn't have the itchiness and pain from the infected ear canal anymore."
Over the next six weeks Gomez recovered from the surgery and once he was better, the Vet Team neutered and vaccinated him and now he is settled into the Cattery, where he awaits his new forever home.
Dr. Emma Robinson added: "If we hadn't helped Gomez he would have been in constant pain. The infection would have kept recurring and he could have eventually lost his hearing or even suffered neurological defects.
"But thankfully we got to him in time and now he is happy, healthy and, importantly, he can still hear the birds singing out in the garden."
If you are interested in adopting any cats in Mayhew's care, please visit www.themayhew.org or call 020 8962 8000.
Mayhew's Animal Welfare Officers and Vet Team respond to hundreds of animals in need. Mayhew's Community Vet Clinic offer affordable preventative care that benefits the London community and individual pet owners long term. Find out more about Mayhew's services by visiting www.themayhew.org and please consider a donation to help them help even more animals like Gomez. You can text MEOW44 followed by your chosen amount to 70070. (UK ONLY)
Advertisements
Click to visit our Shop for the hassle-free Zen Clippers!
We regularly write about all things relating to cats on our Blog Katzenworld!
My partner and I are owned by five cheeky cats that get up to all kinds of mischief that of course, you'll also be able to find out more about on our Blog
If you are interested in joining us by becoming a regular contributor/guest author do drop us a message @ info@katzenworld.co.uk .