International Cat Care and Ceva launch cat handling videos at BSAVA Congress
International Cat Care, in partnership with Ceva, launched a series of cat handling videos at this year's BSAVA Congress. The comprehensive set of videos, which detail best practice handling techniques and approaches, is designed to reduce stress for cats and improve safety in vet clinics, and also to help build a bond between owners and cats at home.
Handling cats can be difficult because they are seldom happy about being restrained and can become very fearful if they feel they are not in control of their own safety. Sometimes this can result in panic, frustration or escalate into defensive aggression. Handling at home, for grooming or getting the cat into the cat carrier, for example, can be a stressful experience for both cats and their owners. Essential handling at the veterinary clinic can be difficult for cats to cope with as they are likely to already be hyper-vigilant and may not be used to being handled by unfamiliar people. Rushed, rough or forceful handling is never the answer. For cats 'less is more' and finding ways to work with them is key. It is amazing how much can be achieved with the right attitude and knowledge of how to approach and hold the cat. International Cat Care advocates respectful and gentle handling in its Cat Friendly Clinic programme (knowledge of the AAFP/ISFM feline-friendly handling guidelines is required) and in its recent 'scruff-free' campaign. Advice on the best way to handle cats has been highlighted as a topic of huge interest by both vets and vet nurses.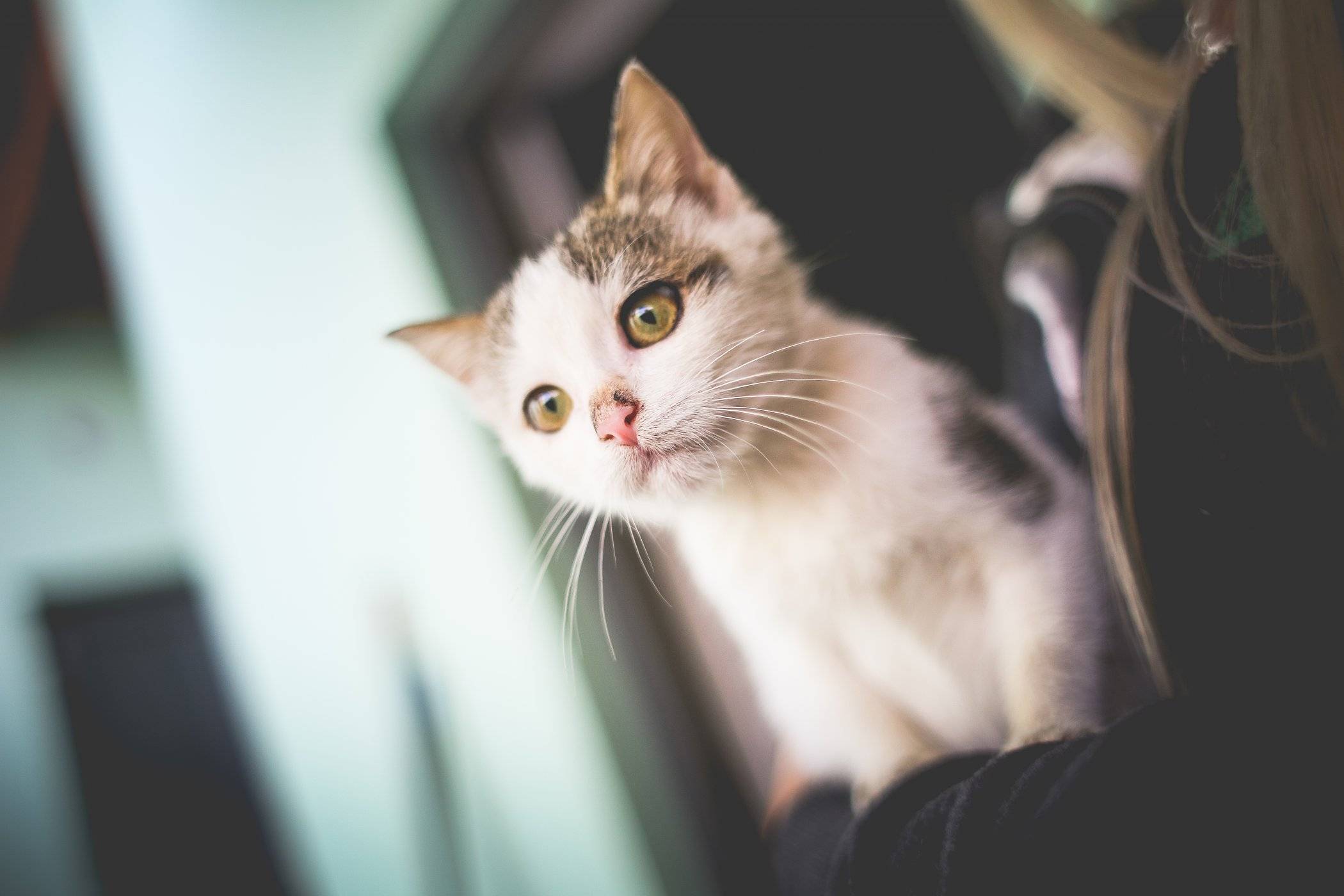 With this in mind, for the past year, International Cat Care, in partnership with Ceva, has been developing a set of handling videos for both vets and nurses, and for owners. Working with behaviour and training experts Dr Sarah Ellis and Linda Ryan, and with feline veterinary Specialists Martha Cannon and Dr Sam Taylor, and ophthalmologist Christine Heinrich, the team has developed 29 videos in total.
For the veterinary team, there are 16 videos covering many aspects of handling cats in the clinic, from assessing the cat while in the carrier to handling for blood sampling, intravenous catheter placement and administering oral, aural and ocular products. Tips on towel wrapping to assist handling in a comfortable way for the cat are also covered.
For owners, there are 13 videos covering two different areas, interacting with cats and handling cats. Particular attention is paid to getting cats used to going in the cat carrier and travelling – cats can be helped to understand that entering and spending time in their cat carrier is a positive experience. A number of the videos cover helping owners to get their cats accustomed to having ears, eyes, mouth, paws/claws and coat checked to improve handing at home, but also in the veterinary clinic. Of course, these are not just for owners, as the information is useful for the veterinary team to know in order to help owners prepare for veterinary visits as well as care at home. A full list of the videos is attached and these can be accessed from the International Cat Care website: icatcare.org/cat-handling-videos
These videos will form the basis of the FELIWAY® and International Cat Care Cat Handling Programme offered on Ceva's online learning platform. Ceva will be translating some of the videos into four languages by the end of June 2018. 
Marie-Laure Loubière, Director of Vet Services for Companion Animals at Ceva adds, 'Ceva is proud to offer veterinarians and owners this unique video series. The FELIWAY® and International Cat Care Cat Handling Programme is an exciting tool to help improve the confidence of clinics in handling cats. Calm and gentle cat handling can make a huge difference first for cats, by reducing stress, but also for veterinary professionals, ensuring smooth feline consultations and, last but not the least, for cat owners, improving satisfaction with veterinary care. Through Ceva's ongoing interest in cat behaviour and wellbeing, we understand the difficulties faced by clinics handling cats, and the lack of available resources in this area. We also know from numerous surveys that owners do pay attention to the way their cats are handled at the clinic. Just as FELIWAY® is clinically proven to, the FELIWAY® and International Cat Care Cat Handling Programme will reduce the stress of cats at home and in the veterinary environment. We are delighted to work with International Cat Care to bring this video series to veterinarians and nurses, as well as to owners, in an effort to reduce stress at times when cats need to be examined or treated in the veterinary clinic, or simply when owners need to help their cats at home'.
Claire Bessant, Chief Executive of International Cat Care said, 'These videos have been a work of love and have required patience and planning – just like working with the cats themselves in fact! But the results are very satisfying. Huge thanks to those who helped with cats, premises and expertise. The saying 'never work with children or animals' applies 10-fold to cats, but I continue to be so impressed at how much can be done in the veterinary clinic working calmly and confidently, and with the benefit of a few tips and sometimes a towel! Cat handling is an art which can be learned. We hope that the techniques and approaches will help to reduce stress for cats and improve safety in vet clinics, and also to help build a bond between owners and cats at home.'
Advertisements
Click to visit our Shop for the hassle-free Zen Clippers!
I am the feline behaviour specialist at feline charity 'International Cat Care'. We are about engaging, educating and empowering people throughout the world to improve the health and welfare of cats by sharing advice, training and passion.