Angels Unaware
by Andrea Gaines 2016
Drea woke up to someone knocking frantically on the door. She could hear a woman calling, " Are you there?"
When she opened the door, she couldn't help but gasp. There, in the doorway was a grubby, gnarled, old woman clasping a filthy swatch of cloth.
Drea nearly slammed the door shut, but the woman looked at her with deep blue eyes, pleading and nearly in tears. 'She must be in shock or something' Drea thought, as she opened the door and stepped outside.
"My name is Jan." the woman stated."Please help me! I can't find my angel!"'
'Your angel? I think you're gonna need a lot more than an angel, she thought, but remained quiet while the woman desperately tried to explain.
"I think she's hurt! I can't get her! Please come help me find her!" the woman pleaded as she grabbed Dreas arm and pulled. "She's over there!" she shouted as she pointed across the street.
'Jesus, please don't let this be a mistake.' Drea prayed as the two women crossed the street.
As Drea entered the woman's house, she was overwhelmed at the state of neglect and decay.
Trash and junk was stacked in all the corners as high as her head. The floors were littered hip deep, with various things and more trash. Jan led her through a narrow hallway lined with old books and torn up magazines. There was an awful smell as she entered a small room filled with broken bags of cat litter . In one corner was a torn bag of dog food that had scattered throughout the room among the bits of trash. The windows were covered with dark sheets, giving the room an even more depressing atmosphere.
Jan grabbed Drea's arm and pointed to the corner of the window. "She's over there. I think my angel is…she's not coming out. I can't get her. Please! You go!"
'Oh Jesus' Drea prayed, ' Please don't tell me there's a dead animal in all the trash'.
Jan nudged Drea's arm. Her blue eyes were wet with tears. "Please!" she pleaded.
"Yes Jan, okay. Wait here." Picking here way through the trash, Drea got to the corner of the room, and reached down, praying over and over again, 'Lord what am I doing here? God please give me strength.
As she got closer, she heard a rustling sound. Peeling back the layers of boxes and bags, Drea discovered a very weak little white kitten. The kitten was filthy and barely able to hiss when Drea picked her up. She was skin and bones and very dehydrated. Thinking back,Drea didn't remember seeing a bowl of water anywhere.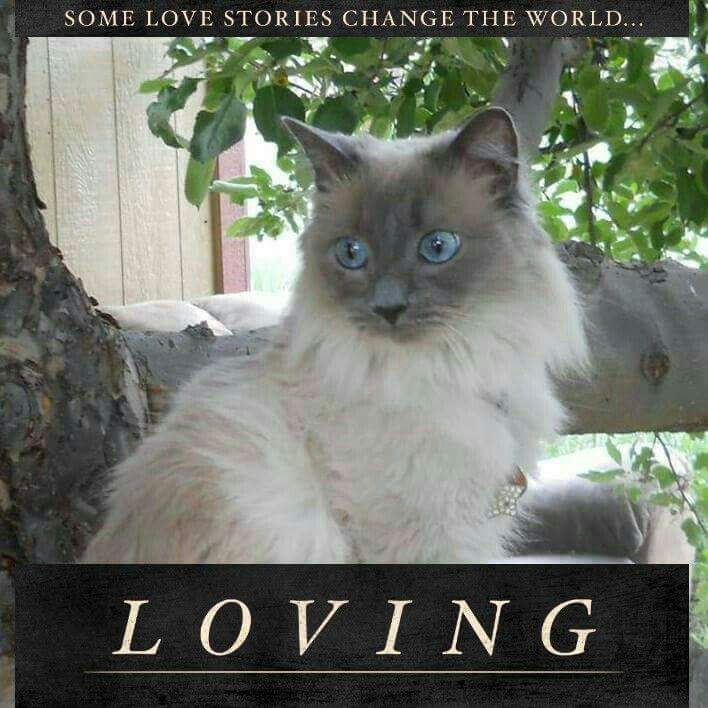 "Jan, where's the water dish?" "Over there." she mumbled , pointing to an empty pan. Drea shook her head and picked up a chunk of dog food. "Is this her food?"
Jen nodded. " She won't eat." she stated flatly.
Anger flew over Drea. She wanted to scream at this woman. She wanted to yell, 'this kitten can't eat this!' , but instead she took a good hard look at this woman, and just could not stay mad. It was obvious she loved the kitten very much, but just didn't know how to take care of it, or even herself. Tears streamed down her face,as she looked the little cat over.
Besides being covered in filth, the kits eyes were swollen near shut. It was clear she was suffering from a bad cold, as she sat in Drea's hand, coughing and wheezing. She tried to work up a scary growl, but only succeeded in panting and collapsing on Drea's shoulder.
Her coat was barely grown in, but already managed, showing her pink skin , scraped and wounded. Jan lead Drea out of the house, and the two women made their way back to Drea's kitchen, kitten in tow.
After cleaning the kit up, and treating the wounds, Drea found the little kits teeth were barely cut through and very small.
"Jan, this cat needs a doctor. She needs medicine. Do you understand me?" The woman nodded absently, repeating "A doctor."
Drea started to hand the kit back, when Jan's hand blocked her. She looked deep into Drea's eyes. "The people are coming to take me to a new home. I can't take my Angel with me. They want to take her away." she explained.
She took the kit and kissed her head, and handed her back to Drea."Please, you take her. You love her too! I can see it in your eyes. Please don't let them take her away. She'll be safe here." she pleaded. Drea sighed. " Ok." she whispered, shaking her head.
"She can stay with me and live here. I'll make sure she's ok." Jan smiled a warm beautiful smile that seemed to lift the years and melt away all the confusion. In a moment of clarity, she said, " I knew you would help me. You're a very good and gentle spirit Drea. I know my Angel is in very good hands. God bless you and thank you."
And with that, Jan reached out and embraced Drea and kissed her cheek. She suddenly smelled of beautiful roses. It was as if this woman had totally changed into someone completely different. Her clothes were clean and her eyes were bright and clear, as a warm radiant smile spread across her glowing face.
Drea noted that as she walked out the door, she was no longer bent and gnarled, but walked tall and straight , as she made her way across the street and out of sight. Drea was so stunned, she muttered "Lord, what just happened here?" and looked down at the kit in her hands.
It was funny ,but strange. Now the little kit with bright blue eyes , wide open and shining. She curled up, rasped out a little purr, and curled up in Drea's arms, and went back to sleep. After all……….She knew she was finally home.
The End.
"Be not forgetful to entertain strangers: for thereby some have entertained Angels Unaware" Hebrews 13:2 K.J.V
Advertisements
Click to visit our Shop for the hassle-free Zen Clippers!
We regularly write about all things relating to cats on our Blog Katzenworld!
My partner and I are owned by five cheeky cats that get up to all kinds of mischief that of course, you'll also be able to find out more about on our Blog
If you are interested in joining us by becoming a regular contributor/guest author do drop us a message @ info@katzenworld.co.uk .