Hi everyone,
It's me Oliver here today! Our humans allowed us to to open our christmas presents at last from Three Chatty Cats. : D
Nubia: But of course they were very slow at opening the box… don't they know that we are lacking thumbs to do it ourselves by now…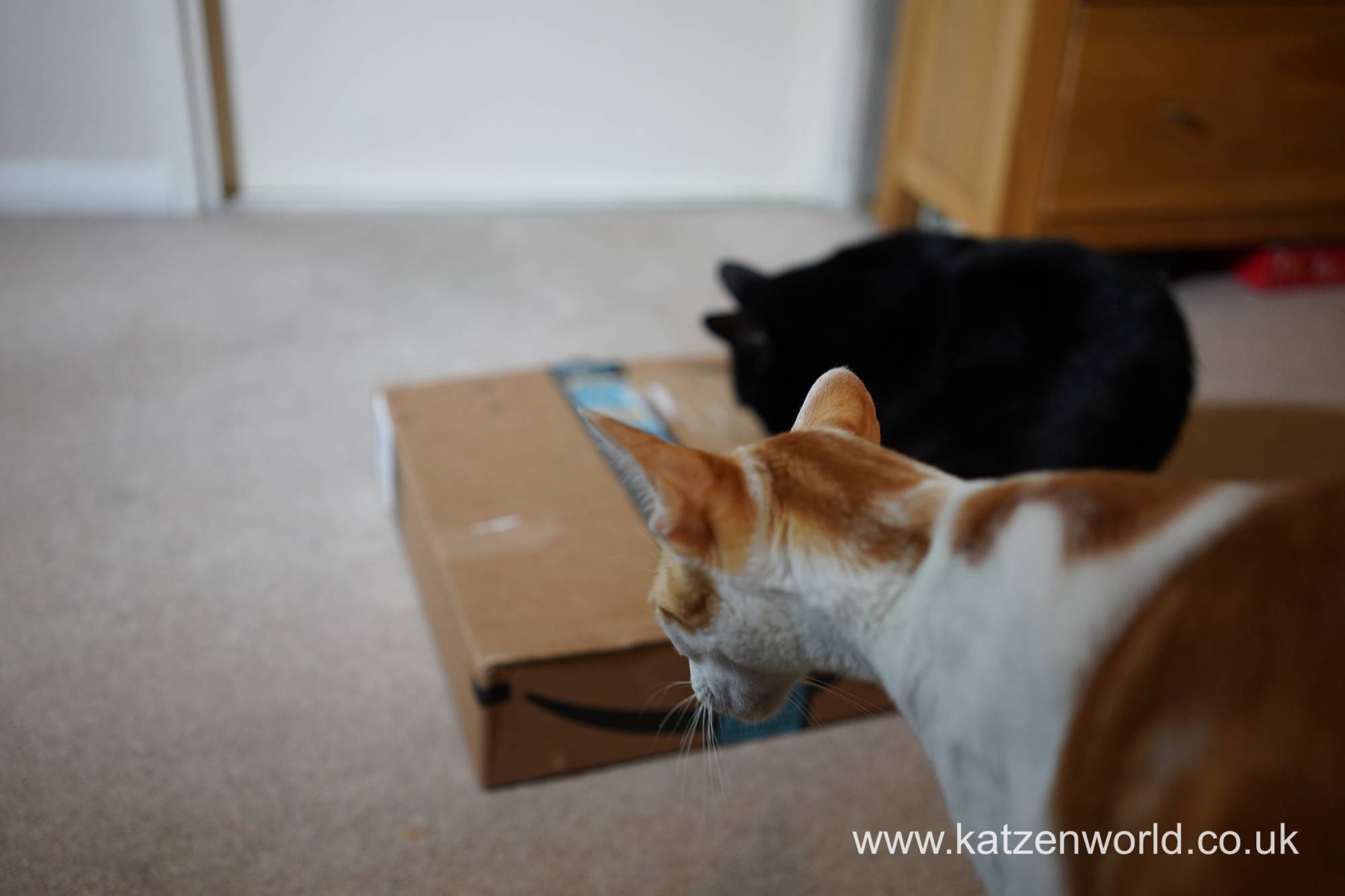 Renegade: Hold on a second… are you two trying to get into the christmas spirit without me!!!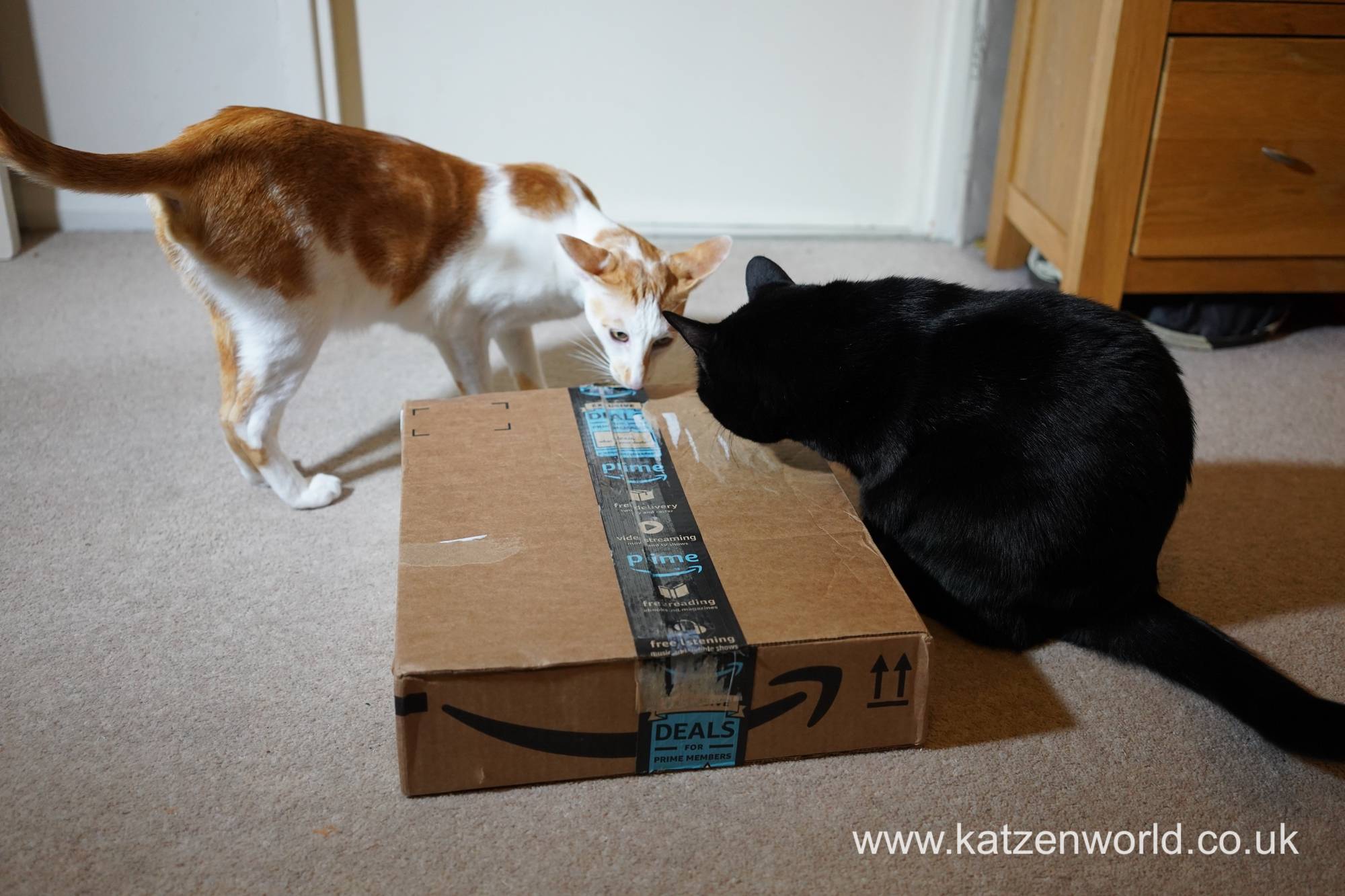 Renegade: I'll give you a paw!
Nubia: I was here first!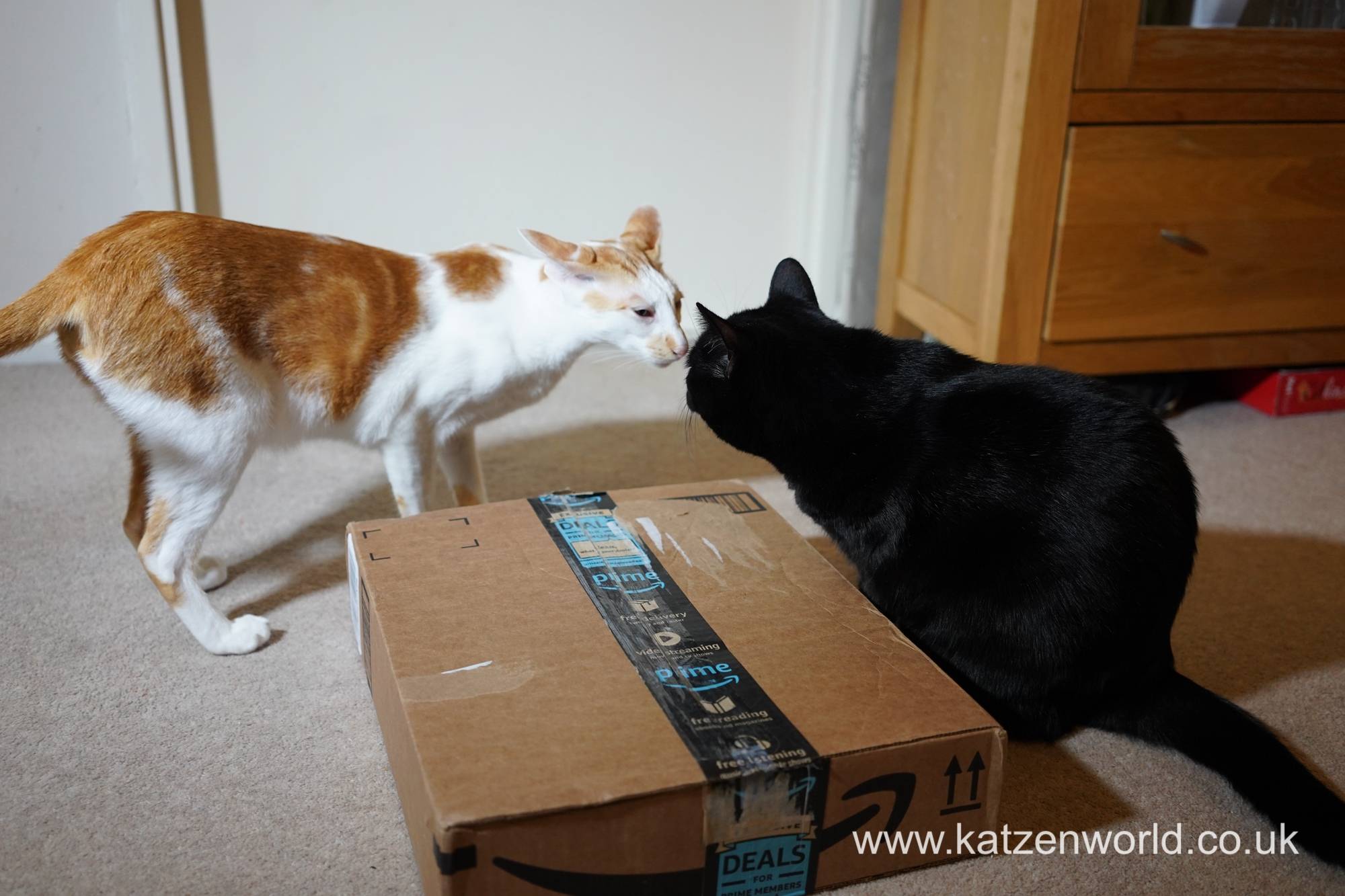 Renegade: What if I give you a little kiss. <3 May I join the fun in that case?
Nubia: Possibly…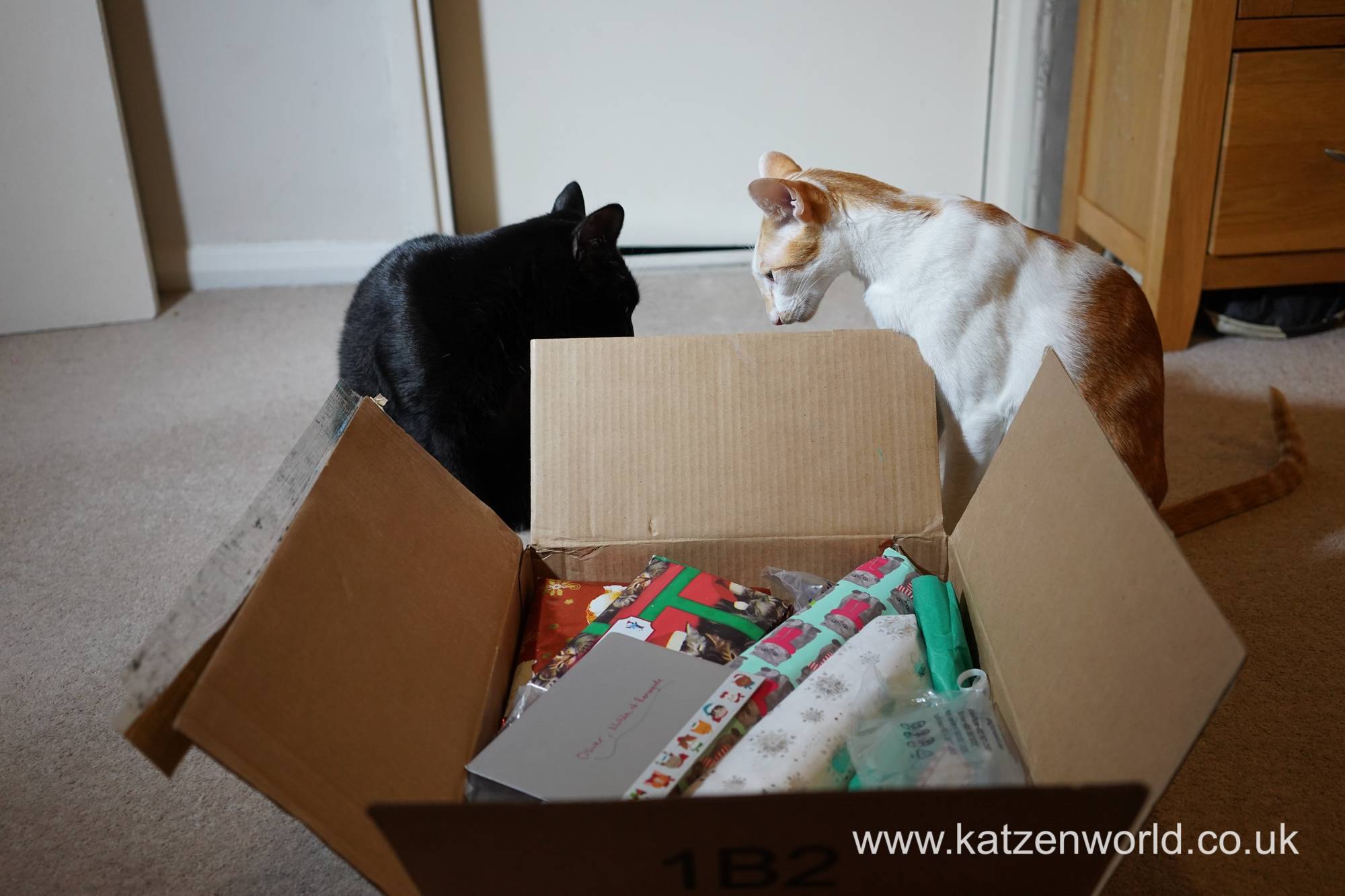 Renegade: There we go it's open!
Nubia: And look! All the presents. 😀 And there is a card to me and Oliver. <3
Renegade: Excuse me… It's got my name on it too!
Nubia: Small details… 😉
Nubia: Right if we both pull on one side of this… Maybe we can get into it!
Renegade: Sister… Stop rubbing yourself over it and help me pull!
Nubia: Sorry… I got distracted because whatever is inside this smells delicious. @_@
This slideshow requires JavaScript.
Oliver: You two seem to be forgetting about me!!!!
Renegade: Ooops… ok you can join too. ;O
Oliver: I want this sparkly one please!
Renegade: Noooooo! I saw that one first!!!!! I want it.
Oliver: Not everything is for you brother…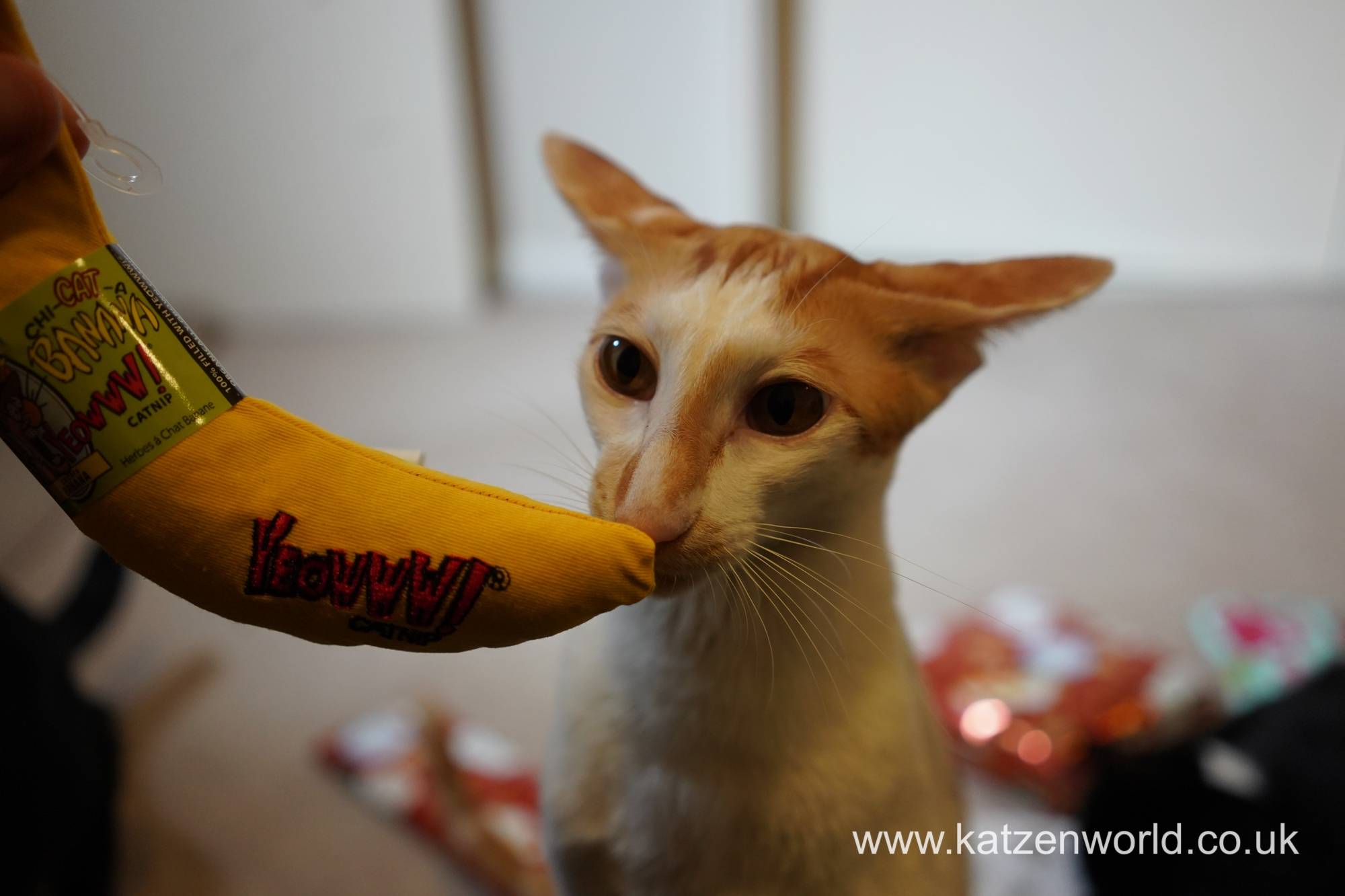 Renegade: Oh my gosh… It's a Catnip-Nana!!!
*Hours of slobbering, licking and kicking later*
Renegade: *Exhausted* My god… this was the best Catnip-Nana ever! Thank you Secret Paw
Nubia: My turn! 😀 And yes you are right Rennie… This is a good Nana BUT it's all covered in your slobber…
*Drops Nana*
Nubia: Oh no! I dropped it!
Renegade: Bahahaha I got it again! 😀
Nubia: Bad brother… -_-"
Renegade: While I really really liked my Nana… THIS was my favourite!!! Feathers *drools*
Nubia: Of course in the box of presents were also some presents for our humans!
Renegade: I am far more interested in those treats…
Nubia: Yes we know you are a gourmand…
Renegade: What are you hiding behind that sister?
Nubia: Silly brother… I think the humans are trying to put up the decorations near us!
Oliver: Well… they may put it up on MY box if that means they keep the box instead of taking it out. :O
All three: Thank you once again to our Secret Paw, Three Chatty Cats, for the lovely christmas surprises.
Signed by,
His Meowjesty King Oliver the Maker of Mischief
&
Her Meowjesty Queen Nubia the Disturber of Peace
&
Prince Renegade the Creator of Chaos and Devourer of Worlds!
Advertisements
Visit our Shop for Lisa Parker merchandise!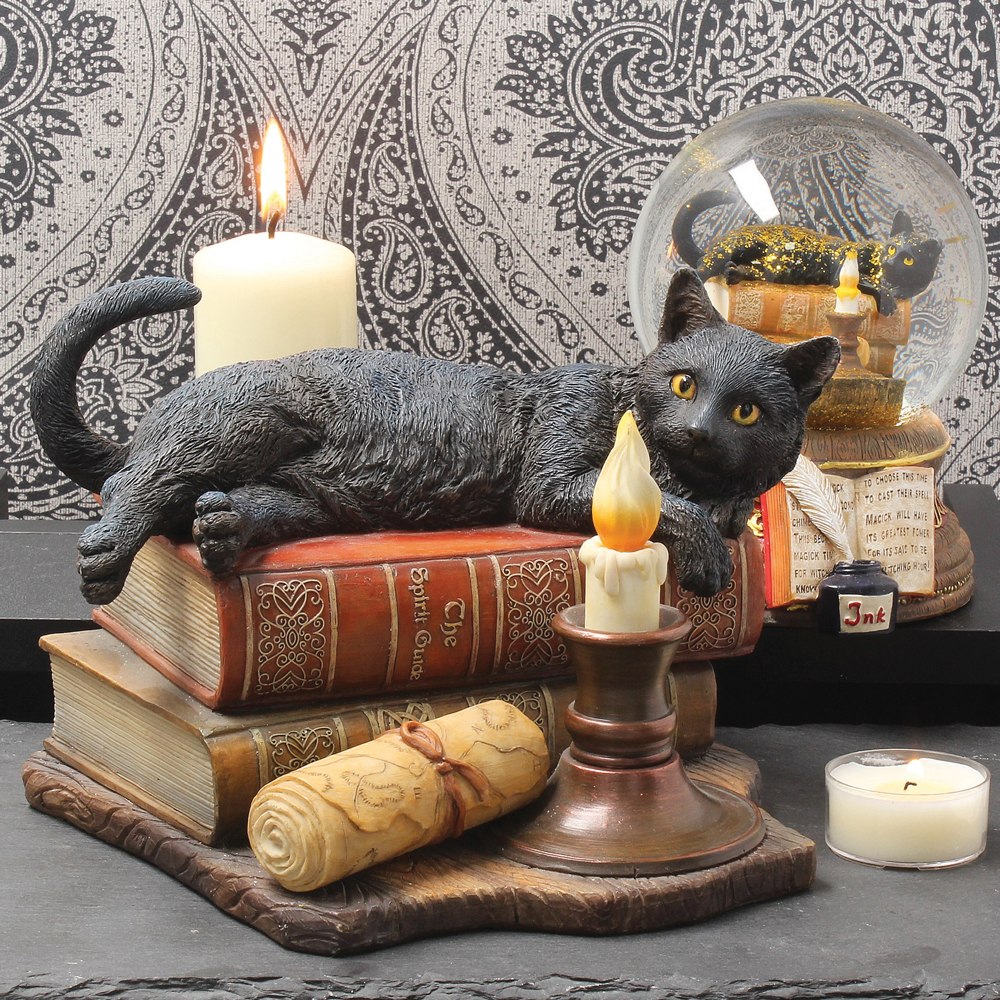 We regularly write about all things relating to cats on our Blog Katzenworld!
My partner and I are owned by five cheeky cats that get up to all kinds of mischief that of course, you'll also be able to find out more about on our Blog
If you are interested in joining us by becoming a regular contributor/guest author do drop us a message @ info@katzenworld.co.uk .