Beijing is an exciting travel destination famous for its history, whether they be ancient sites such as The Great Wall and Forbidden City or relatively modern ones like Tiananmen Square.  China's capital is also known for being traditional and a bit mysterious which you can feel when walking its centuries-old hutong alleys, seeing new life as tourist attractions.
While Beijing respects and preserves the past, its also embracing the present with a crop of popular and interesting cat cafes, proving that kitty love is universal and transcends cultures everywhere.
The Neighbor's Cat visited Beijing's cat cafes in April, 2017.
Cute as a Button:  L'infusion
I could have stayed all night.
There were only two cats, which normally raises an eyebrow, but since L'infusion isn't technically calling themselves a cat cafe, I'll give them a pass.
I really loved the vibe at this cute and cozy cafe.  From the comfy couches, to the great drinks, to the coffee shop lite rock music- the atmosphere was pitch perfect so I would visit even if there weren't kitties.
Speaking of which, they were both super cute, although one was racked out the entire visit, but little black made up for his pal's nap by keeping us company.  My partner ordered a cafe latte and since it was 5:30 pm, I decided to have a beer.  The menu was extensive with pages of beer, wine and specialty coffee drinks in addition to a substantial offering of food and sweet treats.
Formerly known as 'Muming', this cafe is located between metro stops Lama Temple (lines 2/5) and Andingmen (line 2), and is easy to find.  Additionally, walking the entire Wudaoying Hutong lane after visiting L'infusion enhances the fun as it is filled with adorable galleries, shops and restaurants.
More cafe than cat, but still a feline lover's delight.
For complete cafe details, click here.
World Romance:  World's End Girlfriend
A Cat Bar?
Why should kitty time be restricted to just coffee and tea?  Bring on the cocktails!
World's End Girlfriend Cat Cafe does indeed have a full bar, but with their uber-girlie decor, soft indie rock tunes and pretty drinks, they not only get my vote for 'Most Romantic Cat Cafe' but also the award for 'Most Original Name for a Cat Cafe'.
We visited on a random Thursday afternoon, but almost turned around as the lane leading to WEG didn't seem very commercial.  In the midst of the hutong's houses, we caught a glimpse of the sign.  It didn't look open, so we knocked and a young woman opened the door and invited us to sit down.  We were the only patrons in the place and we debated having proper drinks as they have a full bar, but ultimately decided on a coconut flat white (60 yuan/$8.70) for my constant companion and a Honey Lemon Iced Black Tea (50 yuan/$7.50) for me.  Both were beautifully presented and tasted even better.
But wait!  I haven't even gotten the cats.
We encountered four felines on our visit, and while the number might seem low, the small space combined with the big personalities of the cats means a quartet is just about right.  These kitties rank right up there amongst the friendliest we have encountered in dozens of cat cafe visits around the world.  One sweet fur baby wanted lap time while two others perched nearby and the fourth watched from the bar.
While we played, our bartender worked on floral arrangements for the room, adding to the lovely atmosphere.
A great option for a night out in Beijing, bring your significant other to this den of romance and hopefully the cats will look away when you sneak a kiss.
For complete cafe details, click here.
Small World:  Cat World
If you have been reading my cat cafe reviews for China, you already know that finding them is half the battle.  Between constant openings/closings and little to no website/social media presence, I had to spend a lot of time researching locations via the internet, only to strike out most of the time on the street.
So, happening upon Cat World was a delightful surprise.
We were on our way to Coffee Cat on Jiaodaokou North 3rd Alley, and the sun had just set when I saw a sidewalk projection in the waning light.
It was a cat cafe logo.
Gobsmacked, we knocked on the door and a smiling young woman with purple hair opened it.  She showed us inside to a table where we ordered green tea for two (40 yuan/$5.80).  It was then we looked around noticing it's a small place, run by this hip mom with a young daughter, and filled with eight striking black/silver American Shorthairs.
The daughter had a friend over and the two girls entertained the kitties (and us) using a variety of cat toys.  These felines all seemed young, happy and healthy (although some are also quite chubby!) with lots of energy.  It was fun, but after a few minutes the intimate atmosphere made us feel a bit awkward.  Normally cozy is good, but I couldn't help but feel like I was in the living room of a stranger.
Overall, the friendly owner, lovely cup of tea and beautiful cats more than compensate for the tiny environs, making it a pleasant stop.
A word of caution.  This cafe is nowhere to be found on Google, so we have mapped it to the best of our ability.  Also, as cat cafes in China fluctuate considerably, it is not out of the realm of possibility that it will not be open in the future.  If you are walking the hutongs of Andingmen district, I encourage you to stop by, but don't go out of your way to make it a destination.
PS.  I'm not 100% sure the name of this cafe is Cat World, so if you find out differently, please let me know!
For complete cafe details, click here.
If Hello Kitty Owned a Cat Cafe:  Cat Posthouse
Nanluogu Alley (aka Nanluoguxiong) is an historical old lane in the Dongcheng district of Beijing built in the Yuan dynasty, but today is a popular tourist spot with many bars, restaurants and souvenir shops.
It's also the home of Cat Posthouse.
Unlike most of our Chinese cat cafe visits, we found this one easily as the pink exterior caught our eye and foreshadowed what was to come.  Inside, you are immediately overwhelmed by an explosion of magenta. Hello Kitty decor and harsh overhead lighting.
We were greeted promptly and the proprietor was friendly, if not a bit distracted by his phone.  After donning surgical booties over our shoes and washing our hands (the first cafe in China that had standards for hygiene), an assistant seated us and took our order for two lattes and a piece of chocolate mousse cake (118 yuan/$17.10).  The coffee was nice, but the cake had that been-in-the-fridge-too-long taste.
After my eyes adjusted to the stark and saccharin environment, my next impression was that there are too many cats for the space, about thirty fur babies, including one yowling pitifully in a cage.  I also noticed a distinct cat box odor.
There were some curious youngish cats that entertained us and the other tourists scattered about, but the rest seemed exhausted as they crowded together on the padded window seat.
Overall, the staff are friendly and there are a lot of cats to play with, but the atmosphere just wasn't up to scratch.  It did not have a relaxing cafe vibe with the fluorescent lights, and the childish decor was not to my taste.  It also seemed a bit sad with too many cats.  If you have limited time in Beijing, consider there are better options.
For complete cafe details, click here.
Will the Real Sirena Please Step Forward?:  Sirena
Locating Sirena wasn't a problem.  Actually, there are two of them, but I still can't be certain what either of them are.
Let me explain.
My research in advance had revealed a Sirena Cat Cafe and a Sirena Meow Inn on Wudaoying Hutong.  It appeared they were one in the same.  After popping into the place with a sign that read 'Sirena Meow Inn' (and matching the photos in my internet sleuthing) we were told there were no cats there.  I searched further and found the reviews for Sirena Cat Cafe stopped in early 2016 so I am 99.9% confident they are defunct..  There are limited reviews for Sirena Meow Inn on Agoda and Airbnb, so I believe they are still a guesthouse, but definitely no mention of any cats or visual confirmation when we were there.
We continued down the street, a bit bummed that we had struck out, but not surprised given the highly variable cat cafe market in China.
Then, we saw it.  A cat sitting in the doorway of a restaurant and bar called Sirena.
I was confused.  Yes, it had a Mediterranean theme with blue and white colors, just as the reviews had indicated.   When we saw the cat, we decided to investigate further.  Once inside, we immediately noticed the cat themed chairs and then spotted another kitty.  We figured this needed to be checked out, and as it was after seven pm, we ordered drinks- a Jack Daniels for me and a vodka tonic for my partner (100 yuan/$14.50).
Cozy at our pillow filled table near the bar, we sipped our cocktails next to a sleeping white and ginger kitty that was clearly a street cat as his underbelly was more gray from dirt than white.  His pal, another ginger, was a bit skittish and watched us warily as I snapped some photos.  Hearing noise upstairs, my partner volunteered to have a peek, later informing me that it was a restaurant with a lovely balcony, but he didn't spot any more cats.
So.  With three wandering felines, Sirena is probably a 'bar with cats' vs. a Cat Bar.  I debated whether or not to include it, but figured addressing the Sirena situation made it worthwhile.
For complete cafe details, click here.
The Neighbor's Cat is global cat cafe resource with first-hand reviews, an up-to-date location directory & extensive photo gallery of adorable cats.  We are on a quest to visit and review every #catcafe in the world, 111/300+ so far!  
Advertisements
Visit our Shop for Lisa Parker merchandise!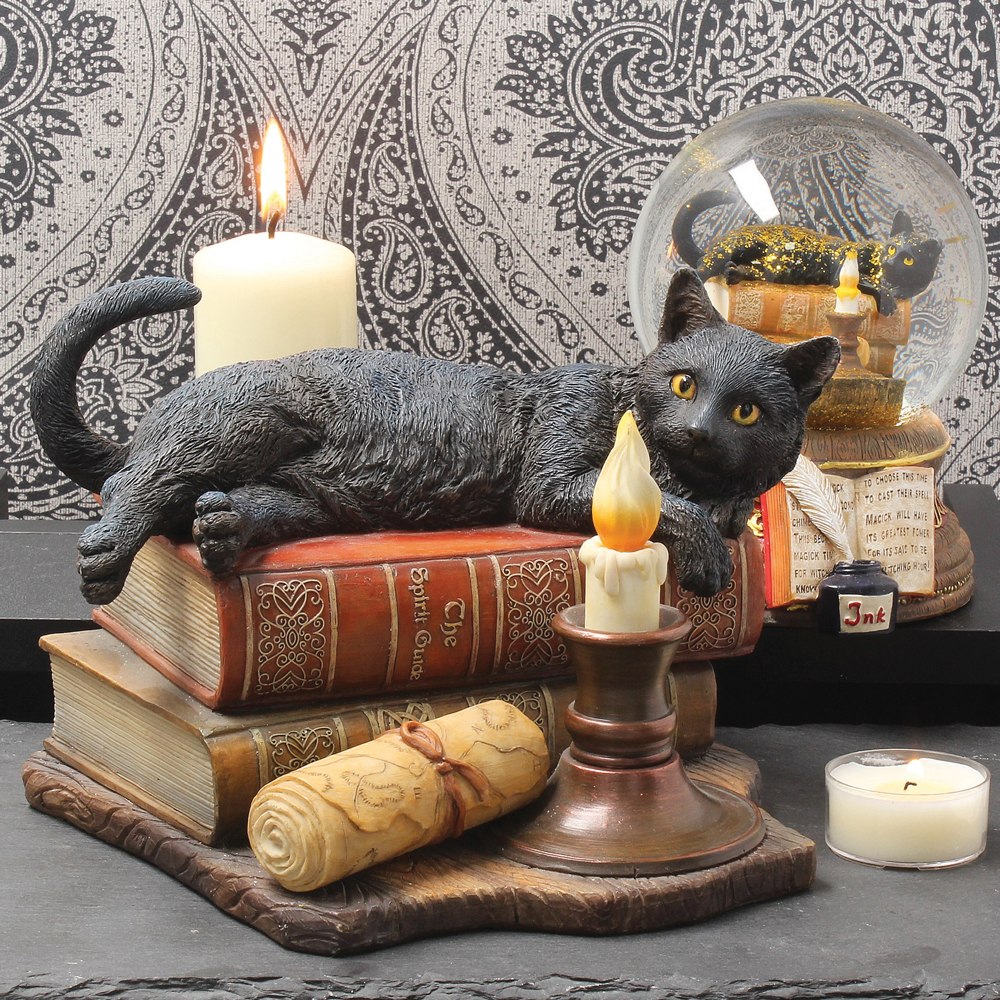 The Neighbor's Cat is the alter ego of Paula LaBine, an itinerant cat lover who writes about cat cafes, rescue/adoption & TNR, and has been featured in Miau Magazine, Katzenworld Blog, The Catnip Times and Taiwan Scene. She is currently on a quest to visit every cat café in the world, 217 in 29 countries so far! Find her at theneighborscat.com or on Instagram/Facebook/Twitter @catcafeviews.