Hi everyone,
It's me Nubia here today and after a long ordeal of having to deal with my brothers I finally got to try out some of this new cat food from Celtic Connections.
Oh you are wondering why I am so annoyed at my brothers? Well… this is what happened!
Renegade: Oli! Nubia! LOOK there is a gigantic bag of cat food!
Renegade: But why is this bowl empty…
Renegade: Oliiiiiiiveeeer I need your help! How do I make the humans fill up this bowl?!?
Oliver: For starters it would probably help if you didn't disturb them while opening the bag. 😮
Renegade: But LOOK the bag is open now… I wonder…
Renegade: If I stick my head in here maybe I can get us some out of the bag quickly. 😀
Oliver: I don't think you are going to be able to get all the way down to the food in there… Also I am waiting over here for food!!!
Oliver: At last! We've got food in our bowl. 😀
Renegade: Me me me me me! Let me have some!
Oliver: Excuse me…. wait your turn young one!
Renegade: But I am staaaarving. :'(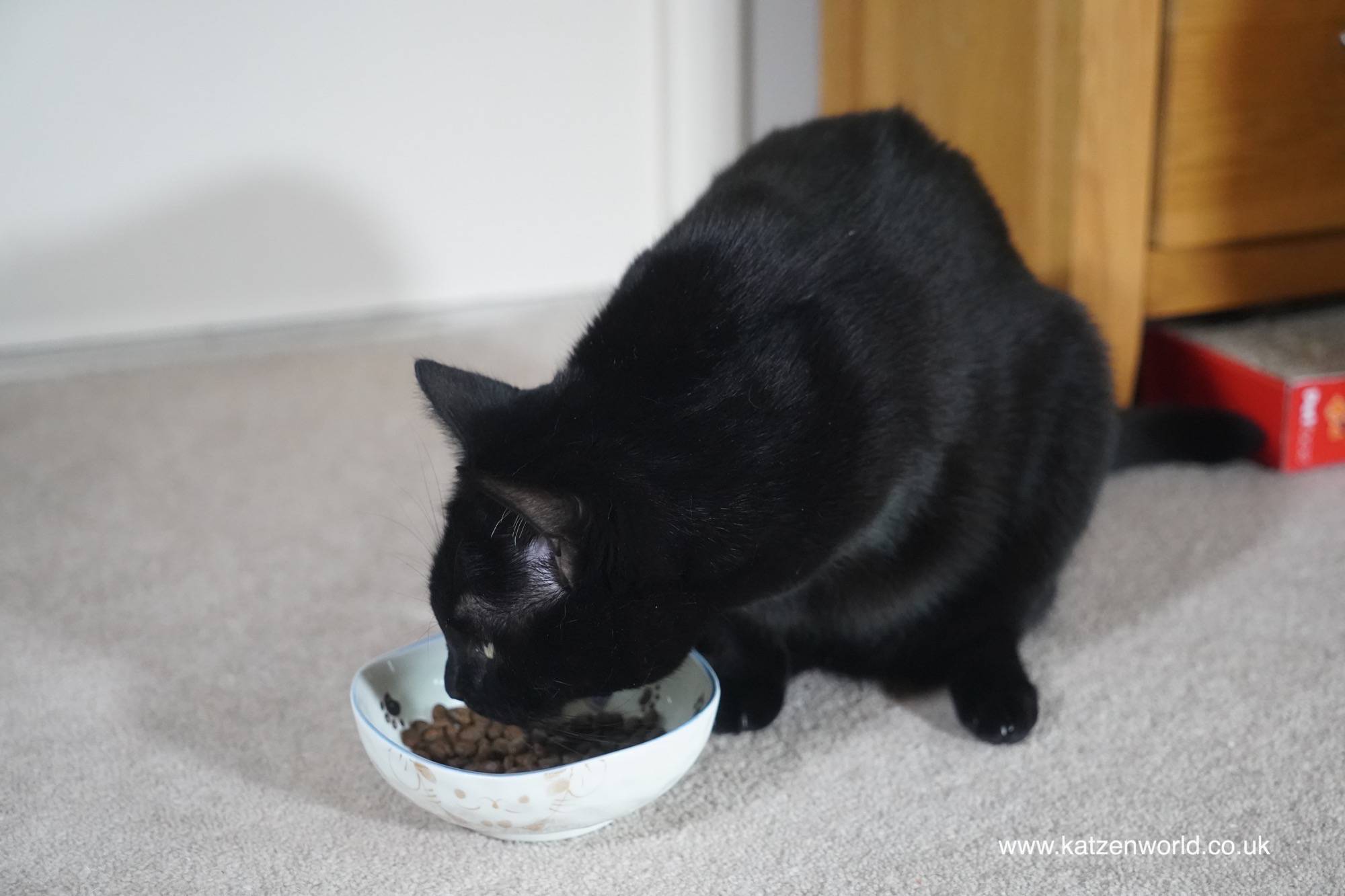 Nubia: Right! My turn before Renegade…
Renegade: WHAT! But I was next in line!
Nubia: *hiss* You run off to play with a toy! That's equal to forfeiting your place in the queue. 😮
Nubia: Right now that I've had enough you may have some… brothers *sigh*
Renegade: Is it really my turn now??? No one else is going to come and disturb me…?
Renegade: *Munch munch* to give some more details on this completely grain free cat food please see it's benefits below:
Advertisements
Visit our Shop for top-quality cat toys and cat lover products!
Complete & Balanced dry cat food recipes

Grain/Gluten-free – No wheat, barley, spelt, rye or kamut

Hypoallergenic and Highly Digestible

No Maize, Soy, Dairy, Beef, GM or Fillers

BHT/BHA-free Recipes

No Artificial Colours, Flavours or Preservatives

Therapeutic levels of Nutritive Botanical Herbs

With added Glucosamine, Chondroitin & MSM

Formulated to meet the nutritional levels established by the FEDIAF and AAFCO Cat Food Nutrient Profiles for ALL LIFE STAGES
Nubia: And surprisingly even picky Oliver ate this so it must be good. 😉
Renegade: Indeed! And we love the fact that they produce good quality, holistic food for us without any of the nasties that can be found in some of the main stream brands out there!
Signed by,
His Meowjesty King Oliver the Maker of Mischief
&
Her Meowjesty Queen Nubia the Disturber of Peace
&
Prince Renegade the Maker of Chaos
We regularly write about all things relating to cats on our Blog Katzenworld!
My partner and I are owned by five cheeky cats that get up to all kinds of mischief that of course, you'll also be able to find out more about on our Blog
If you are interested in joining us by becoming a regular contributor/guest author do drop us a message @ info@katzenworld.co.uk .