How To Keep Your Cat Safe And Within The Confines Of Your Property
Do you happen to have a cat? Being a reader here the answer is most likely yes! ; ) Felines can be one of the most loving animals in the entire world. They're incredibly friendly and they'll be loyal to the very end. Just remember that agreeing to become a cat guardian will come with a handful of responsibilities. For starters, you're going to need to make sure that your furry friend remains happy and healthy. If you begin to neglect your companion, you can almost guarantee that they'll neglect you. Within this guide, you will learn how to prevent your feline from straying too far from your property.
Good Training
First and foremost, you should realize that your cat needs to be trained. And yes this is possible as you can read here! If you want them to use their litter box or use the outside, you'll need to train them. In order to make that happen, you need to go above and beyond to train your cat. This is not going to be easy, but a well-trained cat will make a great asset to your life. Make sure that your cat follows your lead. If you're able to make that happen, you'll be able to prevent the cat from wandering too far away from your home.
Build A Fence
Cats can jump a good distance. Nevertheless, you should still consider building a fence around your property. By doing so, you will be able to prevent the cat from getting outside of their designated area. Again, cats can jump pretty high. Therefore, you should make sure that the fence is pretty tall. If you do not, the cat will just jump right over it. Built it tall and the cat will not be able to escape your property. Also, make sure that you do not use a fence with holes, because the cat will find a way through them. ProtectaPet actually provides some brilliant cat fencing solutions that will be secure even for the most agile of cat breeds so this could be a good solution.
Shower With Love
If you want your cat to stick around forever, you'll need to shower him or her with love and admiration. Show your cat that you sincerely care and absolutely love their presence. This is vitally important. Your cat needs love, in order to be happy. Pet them frequently and praise them if they do something correctly. This will go a long way toward keeping your cat happy! Make them happy and they'll have no reason to try to escape your property.
Using A GPS
There is no doubt that GPS technology can be enormously beneficial in this day and age. With a good GPS device, you'll be able to track your cat's every move. This might not stop your cat from escaping your property. However, it will prove to be enormously beneficial for finding your cat, after he or she does escape. This could make a world of difference in the long run. By being able to pinpoint their location, you'll be able to bring them back home and prevent them from getting injured.
The Pod 3 is an excellent option for cat owners. Be sure to find a good GPS device that will connect to your cat's collar and you'll be good to go!
Using A harness and a Leash
Finally, you should consider utilizing a leash and a harness with your cat. It will take a little getting used to, but they will eventually become accustomed to using the harness and it will start to feel natural for both of you. Just remember to take your time and be patient with them. It might be worth letting them wear the harness indoors while not using to get them used to it. Put a name tag and phone number on the tag. This will help to ensure that the cat is able to make their way home in the future should someone else find them.
Advertisements
The full range of Necoichi raised bowls and accessory now available @ Katzenworld Shop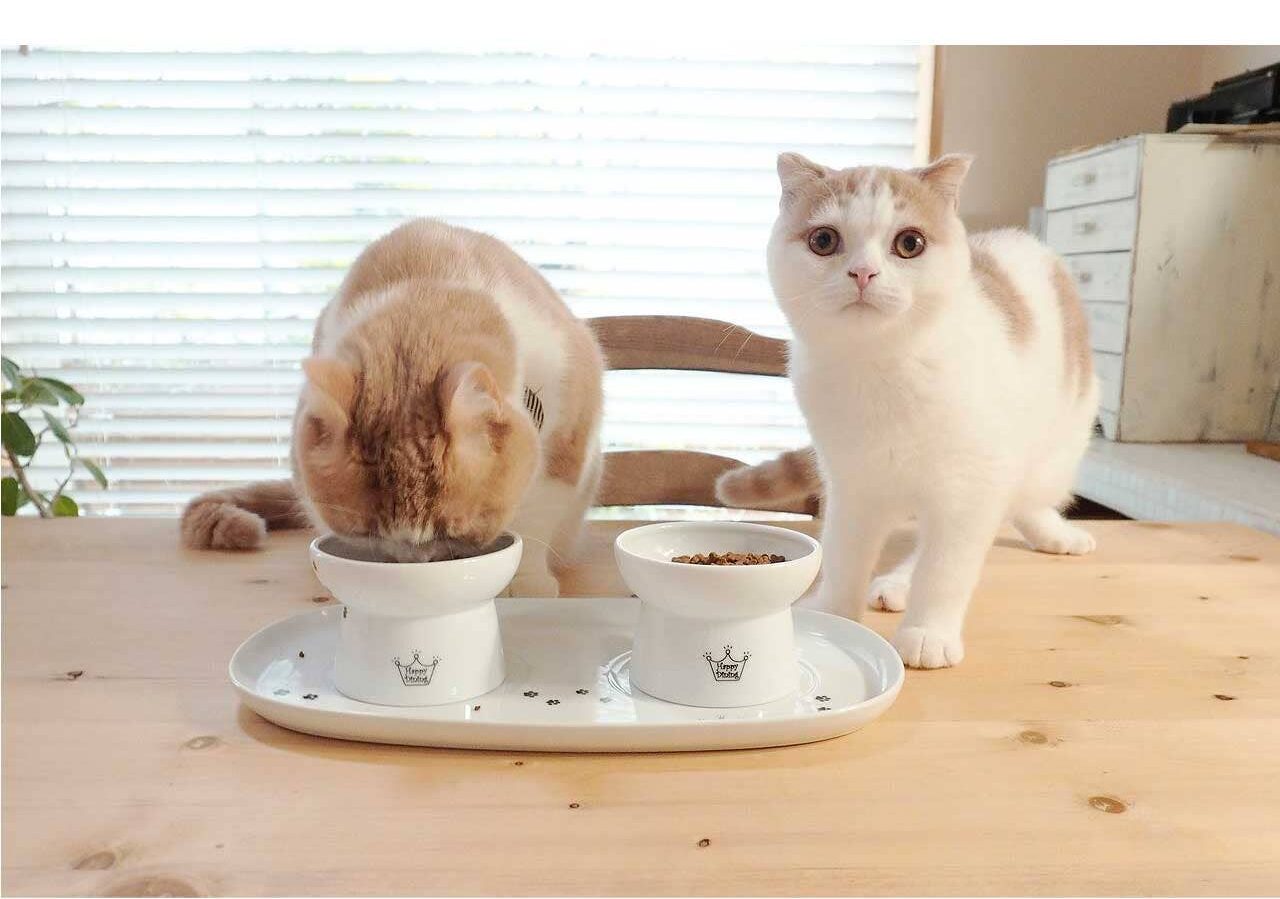 We regularly write about all things relating to cats on our Blog Katzenworld!
My partner and I are owned by five cheeky cats that get up to all kinds of mischief that of course, you'll also be able to find out more about on our Blog
If you are interested in joining us by becoming a regular contributor/guest author do drop us a message @ info@katzenworld.co.uk .