Ever wonder when, why and how people come to loving animals?
The original of it all.
I have and I've come to think it can be caused by so many things but one of those causes is *genes*.
The love one has for animals is
*hereditary*!!
I know, this sounds crazy but I can only speak from my personal experience.
I'm in a family of animal lovers and we've had our fair share of animals in the past few years. A large variety of them, with my dad bringing them home all the time.
Cats, dogs, rabbits, monkeys, geese, hens..
So by now I think I've painted the picture clear enough.
But why do I say it's hereditary?
In his student years, my dad owned a cat called Nick. His best friend. My dad would spend his last coins buying sardine and bread for Nick. He would go to the cafeteria to fetch food for his cat and mostly to his own expenses.
Who does that??!!
Well apparently my dad.
On the other hand, for years I was convinced that my mother hated animals and that she was forced to accept their presence because of dad. But guess what? I was wrong.
It turns out that mom owned a cat round her teenage years. She didn't tell me her name but it was mom's first born child.
At that time, to get around people worked by foot, cars being rare and roads untared. My mother would walk the distance to school with her cat sleeping in a little cloth tied around her breasts.
This cat would lay quietly, enjoying the ride. Every once in a while mom would stop for a drink and release her "baby" so she may ease herself and then off they would go again.
Everyone already knew this cat and would ask mother "where's your baby?".
I found this completely hilarious because my mother hated to see us carry our cats around like babies whereas years ago she did same.
Ironical right?
Some people would think that hugging, kissing and carrying a cat, buying expensive food and sleeping in the same bed with a cat is crazy, but I'd like to say it's amazing. ?
So with this said, I think you can all agree? with me that one's ?love for animals is hereditary!!
In the years, we seen so many cats come and go but I'd like to introduce you to our recent babies.
Please say hi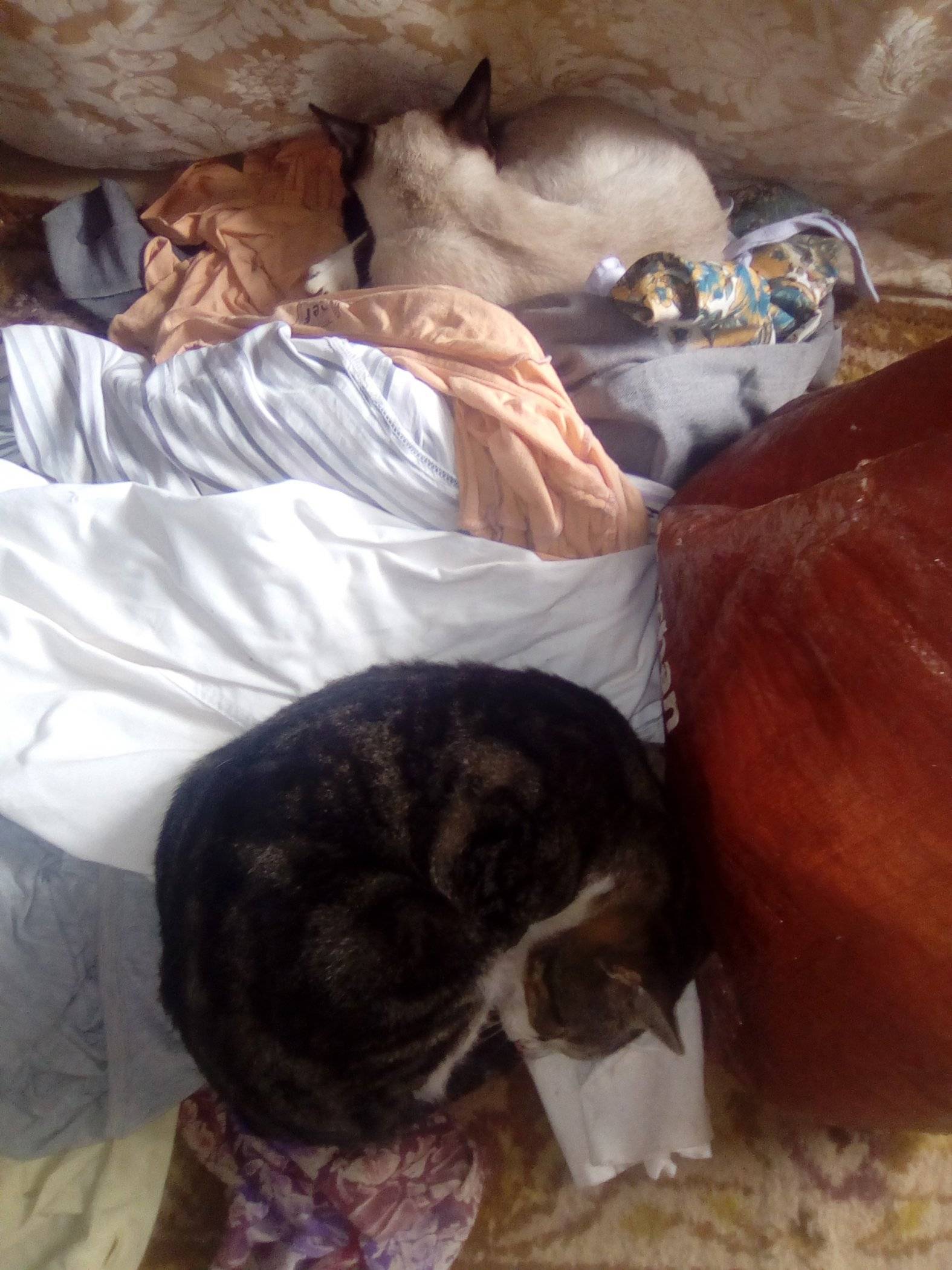 Anyways, what else can cause someone to develop a love for animals in general, I'd really like to know what you all think.
Thanks for reading
Idealize..
Advertisements
Visit our Shop for Lisa Parker merchandise!