Hi everyone,
We hope you are having a great week?
As some of you may know we are currently running a series of monthly giveaways with our German partner 4cats.
One of our recent winners kindly put together a review for us that can be found below. 🙂
Now if you've not yet entered why not head over here for your chance to win a box of mixed toys? 😀
Advertisements
The full range of Necoichi raised bowls and accessory now available @ Katzenworld Shop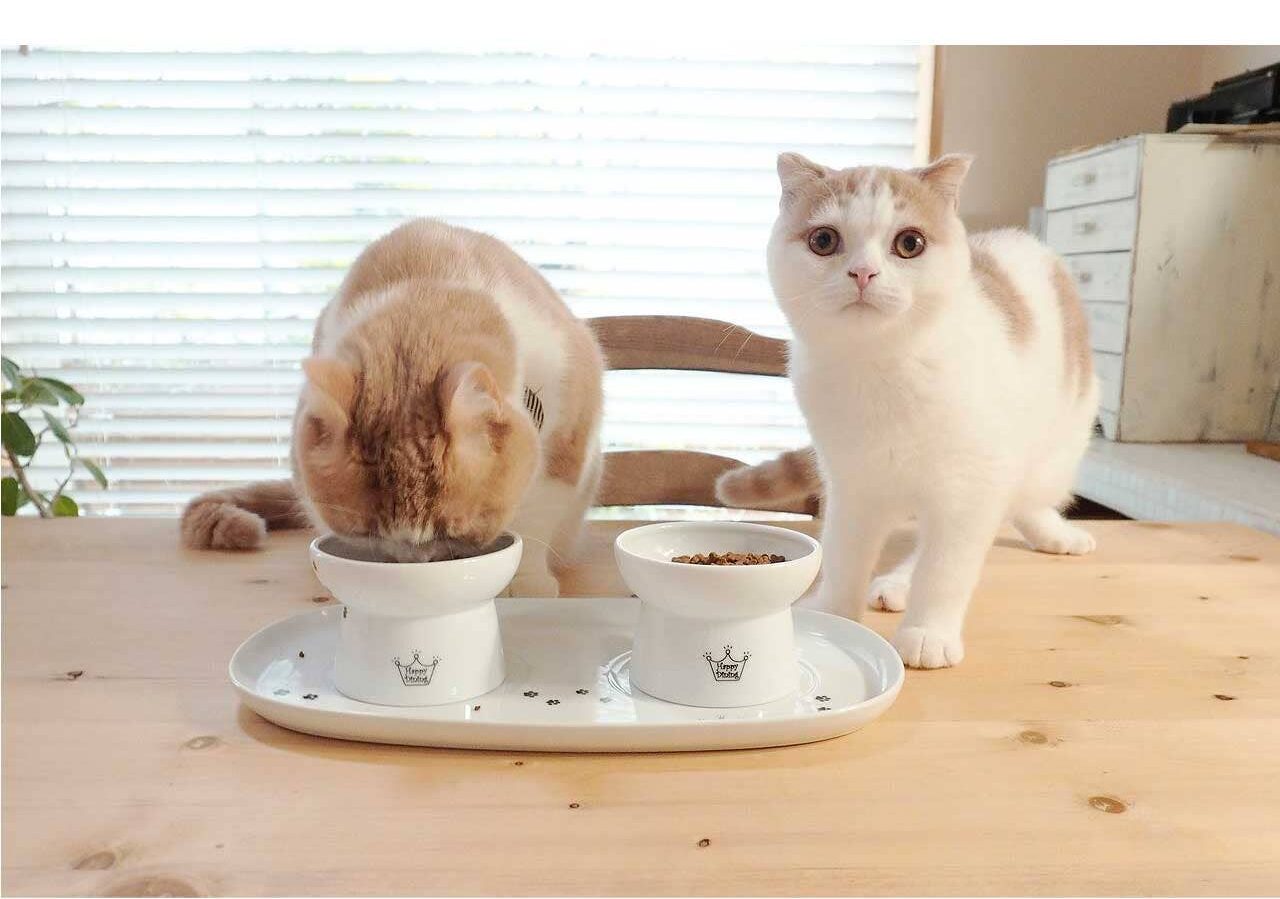 Just a quick post to say Thank You Very Much for our 4Cats giveaway win. The kitties were really excited to receive the parcel, and enjoyed helping me unpack the box.

"Hey Onni, look at this box full of things. It smells great!"

"You're right Pepper, these things smell great! I think they're for us kitties. I hope Mum hurries and unpacks the box."

"Hey! What are you two looking at?" mews Naja as she saunters down from the cat tree. "Oooh yes, I'm sure these must be for us, you know how much Mum and Dad love us. And Mum said we won a prize recently"

"I love this smelly Valerian! It smells a bit like Dad's feet and smelly cheese!" says Pepper, as she's playing with the Dolphin.

"You're right Pepper, the Dolphin is fun. This Cat Nip pillow is fun to rub on too. Smells great!" says Naja.

"This Valerian pillow is keeping me amused" says Taivas. "It's purrfect for wrestling with!"

"I prefer to just lie and gently rub on the Valerian pillow" says Sweepy

"I like to have a good roll and rub on it" says Flash

"Hmm, none of us are quite sure what to do with this one, but I just like to rub my head on it" says Pepper

Everybody loves this Dolphin. Here are Onni and Taivas with it.

As you can see, our cats are extremely impressed with their 4Cats toys. I've only given them these four shown so far, saving the others for another time.

You can smell the quality of the Valerian and CatNip in these toys yourself – our cats are fussy about cat nip, and won't play with inferior nip. So judging by their response to these toys, they're obviously high quality.

Our kitties give 4Cats toys a 5 star recommendation, and I would buy them in the future.

Sadly Cookie was outside whilst gathering photos, but she has given her approval to these toys too.
We regularly write about all things relating to cats on our Blog Katzenworld!
My partner and I are owned by five cheeky cats that get up to all kinds of mischief that of course, you'll also be able to find out more about on our Blog
If you are interested in joining us by becoming a regular contributor/guest author do drop us a message @ info@katzenworld.co.uk .